Barry's Bootcamp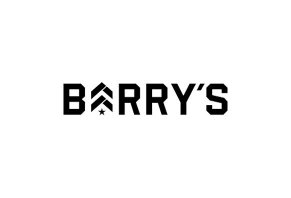 Summary
Barry's Bootcamp is a chain of boutique fitness centers designed to give you an intense workout with intervals of treadmill work and strength training.
Pros
HIIT workouts that lead to lots of burned calories
It's possible to customize the intensity to your fitness level
All-in-one studios offer expansive locker rooms at smoothie bars
Cons
Fewer cardio options than competitor Orange Theory Fitness
Only about 30 studios across the U.S.
Studios can feel congested during classes
Barry's Bootcamp Review: What You Should Know
For those eager to get in an intense workout in the least about of time, boutique fitness studios that pair different forms of exercise into one class can be appealing.
Calling itself "the best workout in the world," Barry's Bootcamp is a strength and cardio interval workout series designed to give you an intense workout in less time.
This boutique gym was founded by Barry Jay, a Los Angeles trainer, in West Hollywood in 1998. This original Barry grew frustrated with how long it took for his clients to complete their workouts and strove to build an hour-long strength training and cardio class that got results.
Today, there are Barry's Bootcamp gyms across the United States. The classes may differ slightly based on location, but you can expect to work out in a group setting with an instructor where you will spend half your time on a treadmill and the other half completing strength-based exercises. Should you join this high-intensity gym? Learn from our analysis here.
Understanding the Program's Workout Benefits
The Barry's Bootcamp website claims that you can burn between 700 to 1,000 calories per hour-long class and that your metabolism will stay elevated for hours after class so that you continue to burn calories at up to 15% above your average level.
These numbers are based on EPOC (excessive post-exercise consumption), also known as the afterburn effect. The overall idea is that getting your heart rate high enough will elevate your metabolism for hours so that you stay at an elevated burning rate.
Does this work? One 2014 study found that the intensity of exercise was positively correlated with a higher after-burn effect.
Likewise, research from the Journal of Translational Medicine in 2012 found that short periods of high-intensity training can lead to more energy expenditure while resting later, which can lead to faster weight loss than steady-state exercise.
In short, if you want to maximize your fitness results in less time, following a HIIT program like what Barry's Bootcamp offers is one way to get there.
Workout Details
All of Barry's Bootcamp classes are led by fitness instructors. Your workout's focus will vary based on the day you attend. Here's what the listed schedule was at publication.
Monday: Arms & Abs
Tuesday: Full Body (lower focus)
Wednesday: Chest, Back & Abs
Thursday: Abs & Ass
Friday: Total Body
Saturday: Full Body (upper focus)
Sunday: Total Body
The reason that Barry's Bootcamp changes the workout focus daily is to encourage gym-goers to challenge different muscles and experience the most significant impact with a low risk of injury. However, this might not be ideal for those who always exercise on the same days.
Saying that, the studio recommends participants complete between 3–4 classes per week for the most visible results. This ensures you'll be working multiple muscle groups each week while still giving your body plenty of time to recover.
How to Get Started
Barry's Bootcamp classes are considered appropriate for all fitness levels, as you can adjust your exertion level based on the instructor's guidance.
You will need to book your class online beforehand unless you want to risk being waitlisted. It's possible to reserve classes at noon up to seven days before they are scheduled. Popular classes fill up fast, so plan ahead to get the timeslot you want.
It's best to arrive 15 minutes early for your first Barry's BootCamp workout. This gives you time to check out the facilities and meet your instructor.
Plan to bring comfortable workout clothing and a water bottle, and it's possible to buy food or fitness shakes before or after class at most locations.
All participants need to be in the gym and ready to start at least five minutes before class begins to ensure there's time to get everything set up.
Traditional Barry's Bootcamp workouts take place both on a treadmill and on a floor mat, but those who prefer not to run can opt for a double floor workout instead. Either way, you will be assigned a number that corresponds to your mat and treadmill, so you know where to go.
During class, expect loud music, red lights, and an energic instructor calling out cues. You'll be given a range of speeds and incline levels to choose from for the treadmill and instructions for strength-based and bodyweight exercises on the floor.
Expect to transition between the floor and the treadmill multiple times per class.
Is Barry's Bootcamp Safe for Everyone?
Barry's Bootcamp classes are open for everyone over 15, though those under 18 will need to be accompanied by an adult. You can modify the workouts as necessary to match your abilities if dealing with injuries.
Pregnant women should talk to their doctor before undergoing the class to learn whether they should modify any moves or minimize their exertion level. If desired, pregnant women can freeze their membership for the duration of their pregnancy without penalty and return to class postpartum.
Pricing and Memberships
Barry's Bootcamp is currently available in 16 U.S. states, as well as a dozen other countries. You can purchase BootCamp classes individually or in bundles of five to 50. It's also possible to sign up for monthly memberships that let you take a specific number of classes over a month.
The price will vary slightly based on your studio location. Here's an example of the cost across five U.S. studios.
| | Chicago | Washington DC | Philadelphia | Los Angeles | Houston |
| --- | --- | --- | --- | --- | --- |
| First Timer 3-pack | $60 | $60 | $60 | $60 | $60 |
| 1 Class | $32 | $34 | $30 | $30 | $32 |
| 5 Classes | $155 | $165 | $145 | $145 | $155 |
| 10 Classes | $300 | $300 | $285 | $280 | $300 |
| 50 Classes | $1,360 | $1,360 | $1,275 | $1,250 | $1,360 |
| Star Membership (12 classes per 30 days) | $300/mo | $325/mo | $290/mo | $270/mo | $300/mo |
| Icon Membership (16 classes per 30 days) | $350/mo | $375/mo | $335/mo | $320/mo | $350/mo |
| Legend Membership (30 classes per 30 days) | $400/mo | $425/mo | $350/mo | $350/mo | $400/mo |
Purchased classes and memberships will usually only be honored at the location you bought them for and can't be transferred between gyms in different regions. The specifics may vary in larger cities that contain multiple locations in close proximity.
Once you commit to a membership, it's only possible to freeze it in specific situations, just by your doctor's recommendation or if you move out of the region. You can also pause your membership for up to six months due to an injury.
Barry's Bootcamp cancellation policy requires you to cancel at least 12 hours before the starting time. Any cancellations after that time will count as a used class and may result in a no-show fee for those with memberships.
Analysis of Customer Reviews
We looked at reviews for Barry's Bootcamp across numerous personal blogs, fitness websites, and the Yelp pages for individual studios to see what people are saying about these exerciser classes. Here's a summary of the kinds of comments we saw most often.
Common Compliments:
Extremely difficult but regarding workouts
Instructors offer a range of speeds so users can tailor the workout to their fitness level
Most studio lobbies are welcoming with great drink options
Locker rooms are huge and clean
A great deal when used with ClassPass
Participants experienced faster toning and progress than with other workouts
Common Complaints:
There is often minor coordination confusion when switching from treadmills to the floor
Can be unhygienic with so many people changing machines
Occasionally hard to see or hear the instructor over the crowds
Barry's Bootcamp vs. Orange Theory Fitness and Peloton Tread Bootcamp
Barry's Bootcamp may have made the circuit workout popular, but there are lots of alternatives for those interested in working as much of their body as possible during every fitness class.
| | Barry's Bootcamp | Orange Theory Fitness | Peloton Tread Bootcamp |
| --- | --- | --- | --- |
| Number of Locations | 40+ | 1,200+ | One in NYC (Most members live-stream workouts from home) |
| Average Cost Per Class | $30 | $28 | In-studio classes are $30, a home membership with Peloton Tread is $40/month, the digital app is $13/month |
| Main Features | One-hour high-intensity treadmill and strength-based workouts completed in studios under instructor guidance. There is a different muscle group focus each day of the week. | One-hour circuit workouts that involve treadmills, rowing machines, free weights, and bodyweight exercises. An instructor leads classes with the aid of video animations for certain moves. All exercisers need to wear a heart rate monitor so that you can monitor your exertion level. | Peloton Bootcamp classes range from 30–60 minutes and involve treadmills and floor-based exercises that focus on abs, glutes and legs, strength training, or bodyweight exercises. Most classes are split 50/50. The majority of members stream the workouts from home through the screen on the Peloton Tread. |
Choosing which fitness program best matches your needs depends on your preferences.
Customer reviews indicate that Barry's Bootcamp atmosphere is somewhat "grittier" than Orange Theory fitness, due in part to the darker lighting and focus on individual effort.
You might not feel as much of a sense of community, but there may a more significant focus on maximizing your personal exertion for optimal results.
One selling point for Orange Theory Fitness is the number of locations, which means you're more likely to have a studio close to you than with Barry's or Peloton. Likewise, a monthly membership can bring the price down to $5–$15 per class.
Many gym-goers might also appreciate that Orange Theory Fitness offers a broader range of equipment to use, including spin bikes, rowers, and treadmills. This may potentially make it easier to ensure you are working different muscle groups if you aren't able to attend multiple times a week.
Peloton's setup is different. Unless you live in NYC, this platform is set up for live-streaming classes and following them on your own time on the $4,000 Peloton Tread (app users can use any treadmill).
This means you'll be limited to the equipment you have at home, and you'll need to be self-motivated enough to work hard.
A real-time leaderboard is available during live classes so that you can compete against others and feel a sense of community.
If you're deciding between platforms, think about what matters to you. If you crave intensity and breaking your personal bests, Barry's Bootcamp will help you find that. Those who want the flexibility to workout at home or on their own time will likely love Peloton.
And finally, if you want a supportive community and a built-in way to monitor your l exertion level, Orange Theory offers what you're seeking.
The Bottom Line
Barry's Bootcamp offers an intense workout that appeals to lots of people. Regardless of whether you consider yourself a runner, the studio promises that you'll leave each class inspired and having burned between 700–1,000 calories.
The most common complaints about this boutique fitness gym involve the cost and relatively cramped quarters involved with moving stations frequently.
Likewise, the workouts might not be suitable for exercise beginners as the intense atmosphere might cause them to overexert themselves and possibly cause injury.
If you crave some external accountability in your workout routine and live close to a studio, it's worth giving Barry's Bootcamp a try.
Just keep in mind that other options exist that might be cheaper or more convenient for you, so consider refraining from a multi-class package until you've experimented with the alternatives.
Customer Reviews