Are Waist Trainers an Effective Shortcut to an Hourglass Figure?
Celebrities like Kim K. are jumping back a few centuries, using a new version of the corset to amp up their hourglass shape. But do waist trainers really work?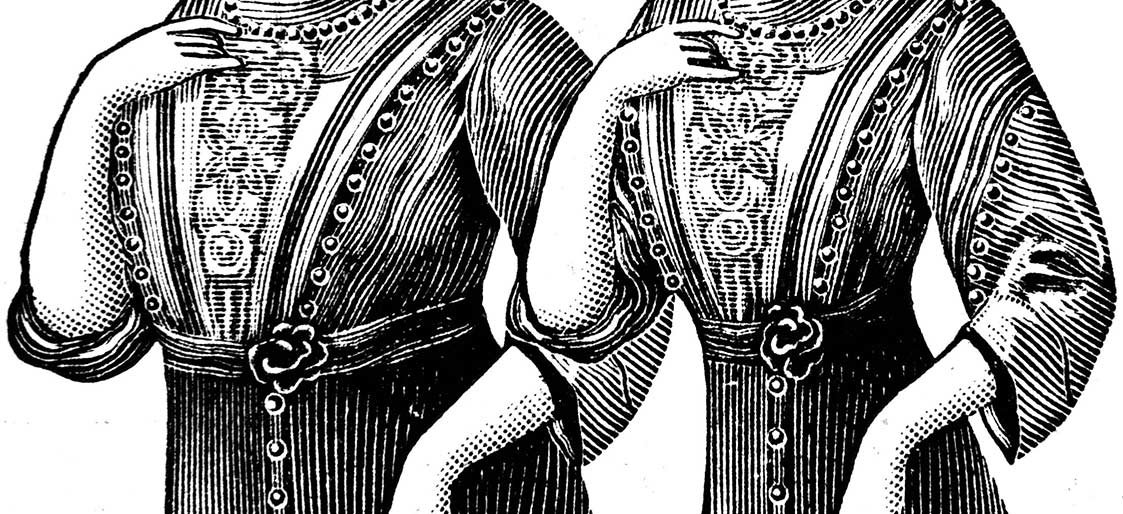 Waist training has become the go-to fitness hack for celebrities who want to trim their middles just in time to induce extra body-envy this bikini season. Once a fashion staple for the ideal female form, restrictive corsets (and their later incarnation, girdles) fell out of favor during the feminist movement of the seventies.
Now, waist training is making an impressive comeback thanks to the likes of Kim Kardashian, Jessica Alba, Beyoncé, Dita Von Teese, and Jennifer Garner. However, this celeb-induced craze takes the waist-trimming trend of old a step beyond simply strapping into a fabric-covered birdcage by demanding that the wearer actually sweat while they're squeezed.
Still intrigued? Let's take a closer look.
The Basics Behind Waist Training
The aim of waist training is to make the area between your hips and ribcage smaller, otherwise known as achieving a greater hip-to-waist ratio.
The real corsets of yesteryear (not those flimsy ones you'll find at Frederick's of Hollywood), effectively did so due to their sturdy construction and the implementation of tight lacing — a practice only slightly more comfortable than the ancient practice of foot binding.
Made of thick canvas panels and steel boning, the traditional corset required an extra set of helping hands to cinch it tight. After months of wear, one's floating ribs were forced to migrate slowly inward, creating an exaggerated hourglass shape. It should be noted that the popularity of corsets are what led to the invention of the fainting couch, because those sporting the constricting devices were frequently forced to lay down due to loss of consciousness.
Cut to 2015: It's Not a Cinch
The new generation of waist trainers, as made popular by Kim K., lack the sturdy steel boning and more importantly, the back laces, to do any actual waist training.
Instead, they are made of a variety of materials, from neoprene and latex to satin, and fit your form with "flexi-boning" support. Sans laces, these waist trainers are secured in place using a length of hook-and-eye closures that generally allow for a one to two-inch variation in fit.
Another glaring difference is how you're meant to wear these new waist trainers. Kim's Workout Band Waist Trainer by Ann Chery is designed to be worn in the gym and appears to be little more than a sexier version of those neoprene hot belts that promise to help you sweat into shape.
HighYa has reviewed several hot belt-style waist trainers, all of which have similar claims of helping to minimize your midsection by stimulating perspiration during activity or daily wear.
Experts Weigh in on Waist Training
Due to the surging popularity of waist cinchers, medical and fitness professionals are speaking out to warn consumers that corset training while working out isn't an ideal skinny waist secret. Dr. Paul Nassif stated his concerns to E! Online:
"I'm worried about what effect it has on the lower intestines with pushing the contents into the pelvic region," he said. "That is a [concern], in addition to compressing the diaphragm, which causes pulmonary problems. Basically, there is potential for internal organ compression causing kidney, gastrointestinal and lung issues."
What's that? He means that waist training doesn't just reduce your pot belly— it also reduces your ability to breathe and can lead to a host of health problems if used during heart rate-raising activities.
Other health risks related to waist training include:
Heartburn
Dehydration
Cramps and discomfort
Skin infections
Distorted body view
Additionally, prolonged waist training means your abdominal muscles aren't as active because the corset, not your core, is providing posture support. This can lead to the weakening of back and abdominal muscles, even over a short six-week period of waist training.
Finally, there is concern that young women will be influenced by the celebrity-endorsed trend, potentially causing permanent damage to not-yet fully formed muscles and bones.
In the words of Dr. Keri Peterson, a physician at Lenox Hill Hospital in New York City and a medical advisor for Women's Health, "It's outrageous, and it just absolutely makes no medical sense whatsoever." [1]
Bottom Line? What a Waste
Although waist training will make you appear slightly thinner while wearing your corset, it can't physically change your size. Not to mention that waist trainers are cumbersome enough to wear while sitting still, so wearing one while working out sounds downright unbearable. [2] Additionally, sweating while wearing a waist trainer only affects your water weight, which won't help you drop long-term pounds. [1]
"In a nutshell," says celebrity personal trainer Kali O'Mard to Life and Style, "all you're doing is compressing your stomach and putting the fat elsewhere, not getting rid of it." [2]
So what to do if you're dying for a slimmer waist and six-pack abs?
Unfortunately, the answer for healthy and lasting slim-down strategies hasn't changed: Exercise, eat well, and eliminate processed foods from your diet. And until that kicks in? I'll take the temporary svelte offered by Spanx over potential dehydration and muscular atrophy any day.
References: