Vanna Belt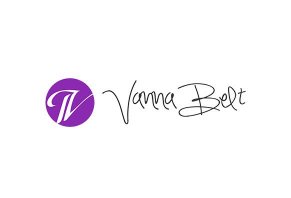 Summary
Vanna Belt sells waist trainers, stomach tightening creams, and other products designed to help women look their best after weight loss. However, the science doesn't support that these products will work as described for permanent weight loss or to remove your stretch marks.
Pros
Many ingredients in V-gels show clinical evidence for improving skin elasticity
Cons
Strict return policy
Wearing waist trainers won't help you lose weight long-term
Minimal evidence V-gels can reduce stretch marks
Vanna Belt Review: What You Should Know
Medically Reviewed by Anthony Dugarte, M.D., C.S.C.S
Vanna Belt is a shapewear company that sells waist trainers, stomach tightening creams, and other products designed to help women get a more toned midsection.
These products will purportedly help you look your best by helping you reach your fitness goals, improving your diet, and giving you a more streamlined shape so that your clothing fits you better.
Fitness enthusiast Vanna Belt created the brand in 2013 as a way for women to experience physical improvements beyond what they could achieve from diet and exercise.
Her product line focuses explicitly on eliminating the signs of stretch marks and cellulite for women who want to feel comfortable in their skin again, especially after weight loss or pregnancy.
Our analysis will help you understand if there is evidence that these products work and if they are right for you.
Gel-Vs
Vanna Belt is most known for its anti-stretch mark gels and waist trainer belts, though the company also sells supplements, fitness equipment, and other products.
The Vanna Belt Gel-V line of body contouring gels are designed for use on your stomach, hips, thighs, and other problem areas. They claim to firm your skin and smooth stretch marks so that you get results beyond what exercise can deliver.
These products will work at any stage of your weight loss journey, and the original Gel-V and Gel-V hot can be used as complementary treatments to get your skin looking its best.
These gels can be used at any time, though Vanna Belt suggests you accelerate your results by applying Gel-V before and after workouts and Gel-V Hot at bedtime so that it can absorb into your skin overnight.
The company suggests you speak to your doctor before using either gel while breastfeeding.
Gel V: $49.99 for 8.8-oz
This original gel purportedly targets loose skin to firm it up, add elasticity, and reduce the appearance of stretch marks.
To use, apply a tablespoon of gel to your entire midsection (half this amount for your arms and glutes) and rub it in with a vigorous circular motion until it is fully absorbed.
Gel V Hot: $39.99 for 6.3-oz
Designed to act as a nighttime reduction gel, this product is considered best for soothing lumpiness and reducing dimples on the back of your legs and glutes.
To use, apply the gel before bed at the same concentration you would Gel-V, using it nightly for the best results.
Gel V Mini: $25.99
For those who want a smaller, airplane-friendly gel supply, Gel V Mini offers three ounces, or enough for approximately ten days.
Looking at Gel-V Ingredients
Both types of Gel-V body contouring gels contain the same active ingredients: camellia sinensis leaf extract, fucus vesiculosus, and gotu kola.
Also known as green tea extract, camellia sinensis leaf extract has antioxidant and anti-inflammatory properties that make it valuable for both as a health drink and a topical skincare treatment.
According to a 2013 study, green tea extract works both to eradicate free radical damage and to keep skin moisturized, though there's less evidence available that it can tighten your skin.
Fucus vesiculosus is the scientific name for algae known as bladderwrack or sea oak. It's used to treat many ailments, including obesity, arthritis, joint pain, and as an immune booster.
It's often added to skincare products for its antioxidant benefits, and a 2002 clinical report indicated that it showed promise for increasing the elasticity of cheek skin to reduce the visible effects of aging.
Gotu Kola is the common name for centella asiatica, and it is added to skincare products to increase collagen production and potentially even reduce scarring and stretch marks. Though available clinical analysis shows promise, more research is necessary to prove these benefits.
The original gel also includes menthol and camphor. Both are responsible for its distinctive scent and cooling sensation, which is similar to the effects of products like Tiger Balm or Vick's Vapor Rub.
Finally, Gel-V Hot also contains caffeine. It is added to cosmetics to inhibit fat cell accumulation and for its antioxidant benefits, which can protect your skin from sun damage.
One ingredient gave us pause from a safety standpoint. Triethanolamine is a common ingredient in cosmetics, as it raises the product's pH level and acts as an emulsifier. However, it can be potentially dangerous when used long term.
There's clinical evidence from laboratory animals that it can cause liver, bladder, or testicular cancer, and many people find it causes severe skin irritation. You'll want to ensure you wash off any remaining product after use to reduce your risk.
V-Belts
Vanna Belt's line of waist trainers will work to create a sauna atmosphere while you exercise to increase your sweating so that you burn more calories within the same timeframe. Each belt option is purportedly designed for maximum comfort and functionality so that you quickly forget it's even on.
For best results, the brand suggests you apply Gel-V before putting on the belt and then exercising with it for 15 minutes. After you've taken a few days to adjust to the sensation, you can work out with a V-Belt in 30-minute sessions three to five times a week.
You can also wear the trainer throughout your daily life, so long as you don't apply any Gel-V first.
When appropriately used, the company claims V-Belts should deliver semi-permanent sculpting to your waistline. You will need to wear it consistently to maintain the results.
V-Belt: $45
This 11-inch long standard option claims it will give you an hourglass shape by trimming your waist up to three inches and creating a smooth silhouette for under your clothes.
Fabric Material: 93% polyester and 7% elastan
V-Belt 2.0: $55
Designed for those with a longer torso, this model works the same as a standard V-Belt but measures 14 inches long.
Fabric Material: 93% polyester and 7% elastan
V-Vest: $65
If you want to tuck in your waistline while also lifting your bust, the V-Vest offers support in both directions. Vanna Belt claims it can cut up to three inches from your waist, improve your posture, and stimulate thermal activity in your core.
Fabric material: 84% Polyamide and 16% spandex
V-Body: $65
This waist trainer offers extra panels for slimming on your thighs and chest through Powernet compression technology. It acts both to add volume and shape to your booty while also slimming down your waist and thighs.
Fabric Material: 84% polyester and 16% elastan
Are Waist Trainers Safe?
While waist trainers are a popular trend for shaping your stomach and even helping you burn extra belly fat as you exercise, there are some reasons to think twice before trying them.
To start, waist trainers will only lead to a temporary boost in weight loss at best. That's because the abdominal restrictions will cause you to sweat more and consequently lose water weight. The weight will return once you hydrate.
Second, they can cause physical problems. "Much of the harmful effects of corsets are related to fit," says Anthony Dugarte, M.D., C.S.C.S, HighYa's medical researcher. "As they are intended to be worn snugly, they may restrict the rib cage, limit proper respiration, and even bruise or break the skin."
In extreme cases, waist trainers can even push your organs into unnatural positions, which may lead to digestive problems like bloating and gas. Not only is this bad for your health, but the bloating can undermine any progress you make towards shaping your waist.
Finally, wearing a waist trainer can weaken your abdominal muscles over time because they don't have to work as hard to support your torso. Again, this goes against the longterm goal of creating a stronger core for a more shapely midsection.
So, while waist trainers might help you look better in an outfit, they aren't a smart solution for longterm weight loss. If you choose to wear one, we recommend doing so only on occasion when you want to add some extra oomph to your hourglass figure.
Other Vanna Belt Products
Beyond the gels and waist trainers, Vanna Belt also sells the following types of products.
V-Sweats: These durable wrap-around belts heat up your core to improve your workout results. They also provide extra back support for weightlifting ($20.99–$29.99).

V-Kits: Those who want a full-body toning system can purchase a kit that includes both kinds of gel as well as a glove for easy application. Products vary per kit, and they cost between $91–$101 each.

V-Supps: At present Vanna Belt sells two dietary supplements: Trim-V for burning fat ($26–$50) and V-Tox, a green juice powder blend ($26).

Clothing: You can purchase a variety of Vanna Belt-brand leggings. Most cost $30–$35.
Return Policy
Return policies for Vanna Belt products vary based on what you purchase. All topical gels, V-Belts, and supplements are exempt from any returns, exchanges, and refunds.
The company permits a one-time size exchange for V-Belts if they are exchanged within seven days and are in original packaging.
Other apparel items can be exchanged for different sizes or styles so long as they are unused.
Analysis of Customer Reviews
Common Compliments:
The gel is easy to apply (not sticky or messy)
Makes cellulite fade within a few days of use
Reduced c-section scarring
Firmed up the skin on trouble spots
Common Complaints:
Some shoppers never received their purchase
Several customers had quality concerns, shared the belts loosened too quickly during workouts
Slightly strong menthol smell
The Bottom Line
Though many customers have primarily positive experiences with the brand, we think it's essential to keep your expectations realistic about what these products can deliver.
While V-Gels contain many ingredients that show clinical evidence for adding elasticity to the skin and increasing collagen production, these results will likely be subtle and can't match the impacts of exercise or more invasive treatment.
Likewise, there's minimal evidence that they will do anything to fade stretch marks.
Waist trainers like V-Belt can certainly give you a sleeker silhouette, but there is no evidence that they can offer many benefits when worn while working out.
Customer Reviews
Posted on May 15, 2019
Two weeks, no products...
Two weeks later and I have not received my products nor any responses to emails or phone calls. I am going to file a complaint. $133 ordered. I have been calling, the woman is on Instagram live all the time but fails to respond to my messages and I am seriously done. They are the worst! Do not buy any products from them unless you want to be ripped off!
Bottom Line: No, I would not recommend this to a friend
Posted on Mar 22, 2019
Not the greatest
I have used the Gel V before with my own waist trainer, I loved that product. Taking some time, I looked at the waist trainers for a while before deciding to buy. I received my trainer last week after paying extra for two-day shipping and received it in five days. Then once I put it on, it seemed to be fine. Soft material and holds you in and you get a good sweat with it. After about 20 minutes of wearing the trainer, it became very loose. Doing squats it would cinch up my back and I was pulling it down after every set. Of course at this point, I am not able to return it, which I understand because of the hygiene issue. I wish there was another option, I am not sure if the fit guide is correct even with me putting it on the second set of hooks it moves up my back and digs into my sides. I can say I would probably order Gel V again just wouldn't recommend this waist trainer.
Bottom Line: No, I would not recommend this to a friend
Our Promise to You
In order to safeguard you and ensure helpfulness and relevance, our compliance team manually assess every customer review before it goes live.
We have a zero-tolerance policy for fake reviews, and companies cannot control or alter any reviews at any time.