The Beginner's Guide to At-Home Workout Programs: Important Things to Consider
You're in good company if you're considering ditching your gym membership for an at-home fitness program, but is this the right decision for your health? Below, we look at the five top reasons for bringing your workout home.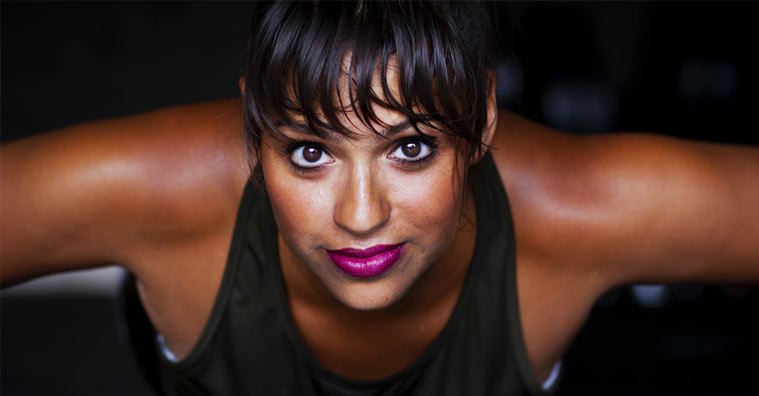 Modern living has made it possible to regulate more tasks to our phones than ever, but should your fitness routine be one of them?
A recent wave of on-demand streaming fitness programs has led many people to ditch their gym membership for the comfort of working out in their living room.
But do these programs make sense? Will you still get in a quality workout when you're the only one in the room, do people tend to stick with these programs, and is it safe to perform new moves without an instructor's guidance?
We turned to a variety of fitness and health experts to get their feedback about the nuances of subscription fitness services so that you can decide whether it's the right decision for you.
Top Five Reasons Why You Might Consider an At-Home Workout Program
There are plenty of reasons why working out at home might be a better fit for you than traveling to the gym. Below are five main reasons that we've identified.
1. You Don't Have a Lot of Time
For many people, the most significant limiting factor for their workout goals is a lack of time. Peloton CRO Tim Shannehan told the Canadian Broadcasting Corporation that one significant barrier for exercising is that fitness has traditionally been a destination activity.
It takes time to pack a bag, drive to the gym, shower and come home, and people with busy schedules or young children often find it hard to squeeze in a sweat session.
However, bringing the workout to your home eliminates much of the time obstacle.
When we reached out to fitness app users about why they chose to stay home for workouts, self-proclaimed fitness junkie and actor/model Dan Khadem told us that his busy schedule caused him to miss too many studio boot camp gym sessions.
So, he built a home gym where he can work out while streaming workouts from his favorite subscription services. This home-gym environment also succeeds in keeping him safer during workouts because he doesn't overexert himself to compete with his peers
2. The Gym Is Too Intimidating
Another factor in keeping many people from joining a workout class is their self-consciousness.
Those who are new to exercising can find it intimidating to walk in a gym and experiment with the equipment, and many people feel like they don't want to be seen exercising until they've lost some weight.
Kyle Hoffman, founder of weightlifting website Noob Gains, told us that many home subscription fitness services are designed to address these issues.
They tend to be targeted towards people with physical and psychological barriers that stop them from attending in-person fitness classes.
In his opinion, most streamable programming is designed for the beginner level and for people who are overwhelmed with the idea of setting up a routine on their own or even asking someone at a gym for help.
Hoffman further elaborated that a primary benefit of the at-home subscription model is that it lowers the barrier towards exercising so that physiological limitations can't prevent you from starting. Opening an app is less of a commitment than packing a gym bag and leaving the house, which improves the chance for many people that they stick with their routine.
There's a psychological reason to believe this approach might work. Research from Stanford University Director of Behavior Design Lab B.J. Fogg shows that you are more likely to form a habit if you shrink the steps needed for success into an actionable sequence you can follow.
3. You Want to Save Money
It might seem expensive to pay to stream a fitness service, but these costs tend to pale compared to attending studio classes at the gym.
Competitive tennis player Sasha Exeter reports in an article for the Canadian Broadcasting Corporation that it's possible to spend up to $50 for a single spinning class.
Most subscription fitness services that we've looked at cost between $15–$49 per month, meaning that you only need to use them twice a month to come out ahead.
Franklin Antoian, a certified personal trainer and founder of the fitness subscription service iBodyFit, agreed that fitness streaming subscriptions make sense from a cost saving perspective.
"You can purchase an annual membership to most at-home fitness plans for close to the cost of one or two months of gym membership," he told us, "and some services now offer custom personal training workouts online. You can usually get one month of online training for the cost of one in-person session."
4. There Isn't a Good Selection of Gyms or Fitness Classes Near You
In the United States today, the bulk of boutique fitness classes are concentrated in large cities, typically in coastal states. For the 20% of Americans that live rurally, these services are not an option.
As an example, I live in rural Michigan and need to drive 25 minutes to the closest fitness center. This gym offers few group classes that fit my interests and schedule, so the cost and time commitment typically isn't worth it to me.
For people in my situation subscription fitness classes are a game changer they make it possible to stream the kinds of fitness classes typically only available in more populated places.
With a subscription service with the Peloton App, I can follow workouts from top NYC trainers during my lunch break. This makes it so that my exercise options aren't compromised by where I live.
5. You're Self-Motivated
Your chance of success with a home-based workout program might come down to how your brain is wired.
Dennis Timpanaro, the founder of fitness app GOtivation, told us that some people have an innate level of "conscientiousness," which is the drive to work hard, plan workouts out in advance, and fit them into their schedule no matter what.
For these people, Timpanaro told us it doesn't make much difference if they work out at home or in a studio class – they're fully committed to the process.
If you don't naturally have this trait, you will need to play to your motivational strengths. To have success with a subscription fitness program, you will need to find one that matches your style.
"Figure out what motivates you," Timpanaro said, "before committing to any long subscription."
Popular Options for an At-Home Workout Program
When you think of an at-home streaming fitness service, a good analogy is Netflix. Most services will provide you with unlimited access to live and on-demand exercise classes for a monthly or annual subscription fee.
We've looked at many options that require nothing more than a streaming device and basic exercise equipment like free weights and a floor mat, including Obe fitness, Aaptiv, DailyBurn, and Beachbody On Demand. Others that we've written about require you to invest in pricy proprietary equipment to follow the classes, including Peloton Cycle, Peloton Tread, Tonal, Mirror, and FightCamp.
One central question many people have before they invest in fitness equipment is whether they will still use it in a few months.
The follow-through on using home gym equipment is less than impressive, and many pieces become nothing more than pricy clotheslines. Are you likely to find yourself paying for a fitness subscription you never use? We turned to experts to see who should consider a home subscription service.
How to Have Success with At-Home Fitness Program
If you're interested in taking control of your workout routine with a home subscription service, there are steps you can take to increase your chance of success. After all, no one wants to drop thousands on a treadmill that does nothing but collect dust in the basement.
To start, you need to keep your expectations realistic about how much you need the engagement of an in-person class.
Mo Hagan, vice president of program innovation for GoodLife Fitness reports to the Canadian Broadcasting Corporation that fitness consumers tend to get bored with doing the same thing each day at home or in the gym, so and seek out the studio atmosphere for the variety it promises.
While she thinks fitness streaming services are a fantastic option, she states that they work best when they are complemented with other workout activities, preferably ones you do with other people. After all, even the world's best treadmill can't keep you accountable like a friend who picks you up to go to the gym.
So how can you find success with your fitness streaming program? The experts suggest scheduling your home workouts into your day like you would any other fitness class.
Hoffman calls attention to how much of an impact timing can have.
"Willpower, as it supports personal accountability, is stronger earlier in the day, so beginners starting a subscription service will most likely start more workouts if they schedule them for the early morning," he told us.
You might also benefit from a program that offers live-streamed classes at set times each day. Companies like Peloton, Daily Burn, and obe Fitness provide a daily class schedule, and members can "check-in" in advance to claim a spot in the class.
Likewise, while it might seem nice to stow your yoga mat and spin bike in a corner of the basement, you're more likely to stick with your routine if you keep your fitness equipment front and center.
Keep it in a room where it can't be ignored, and you're more likely to guilt yourself into putting the work in.
Finally, remember that it takes a while to build a fitness habit if exercise isn't part of your routine. You'll need to commit for at least 30 to 60 days before getting ready to work out will start to feel second nature to you, so build in reminders for yourself, so you remember to stick with it.
Calendar alerts on your phone, an early morning start time, or even an accountability partner who exercises with you virtually or in-person can all add the extra motivation you need to form a habit you will keep.