Beachbody On Demand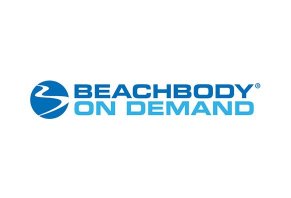 Beachbody on Demand is a fitness streaming service that gives you unlimited access to more than 1,000 workout videos, as well as guidance for better nutrition. It's great for those who want to follow a program, though some may require more accountability.
Beachbody On Demand Review: Is It Worth It?
Finding a home workout program that keeps you engaged and motivated isn't easy. Beachbody On Demand claims to offer enough variety to keep you committed to fitness long-term.
It consists of a series of fitness, nutrition, and weight loss programs that you have unlimited access to once you subscribe.
In this review, we take a detailed look at Beachbody On Demand to help you decide if this fitness subscription is the right option for you.
Workouts and Features
A Beachbody On Demand subscription gives you access to the company's full program line. There are more than 1,100 workouts within 50 programs to choose from, and they vary by intensity, exercise type, instructor, promised results, and length.
Most programs include nutrition guides and calendars. You can access all content from any streaming device, including your smart TV, tablet, or phone.
Below are some popular programs.
Transform 20: High-intensity, six-week cardio workout and nutrition program with 20-minute daily workouts.

80 Day Obsession: Core and glute-focused fitness and nutrition program with 80 workouts, each averaging 30-60 minutes.

21 Day Fix: Lose up to 15 pounds in 21 days with a daily 30-minute workout and comprehensive nutrition guide.

PiYo: 60 days of low impact stretching and strength exercises that combine the benefits of Pilates and yoga. Classes range from 20-45 minutes.

Core De Force: Mixed martial arts-inspired workouts designed to keep your heart rate up so you lose weight. Classes are between 30-45 minutes, and the program includes 20 workouts to be completed over 30 days.

3 Week Yoga Retreat: Yoga classes designed for beginners to help them build up skills to succeed in other yoga programs. The program includes 66 workouts ranging from 10–30 minutes.
You can jump around between programs or follow one to the end as designed. Some require essential accessories like a yoga mat or hand weights, which will be specified in the program's intro guide.
Many of the workouts also include modifier options so that you can adjust them to your current fitness level.
If you use the iOS or Android app, you can download workouts to watch them without an internet connection, and pair your device with an Apple Watch or Wahoo monitor to track your heart rate.
My Experience with Beachbody On Demand
I've been experimenting with many Beachbody On Demand programs, including LIIFT4, PiYo, Morning Meltdown 100, and 80 Day Obsession. I'm no stranger to home fitness programs, so I wanted to see what these workouts could offer.
Overall, each of these programs impressed me as a viable way to get in shape.
The PiYo yoga-inspired classes maintained a quicker pace than traditional classes, making them more reminiscent of a cardio dance class.
Each session left me stretched out and sweaty, though they didn't give me the same mental relaxation I get from a standard vinyasa flow class.
Morning Meltdown 100 and 80 Day Obsession programs feel relatively interchangeable. Both offered high-intensity cardio fitness classes that had different focuses based on the day of the week.
For instance, some sessions were primarily legs and core work, while others delivered a full-body sweat session. Each program is split into phases, which makes them less overwhelming to commit to, and they slowly build in intensity over time.
They both offer a quality home workout if you don't want to invest in much extra equipment. However, the classes can start to feel repetitive due to the relatively limited variety of exercises they include.
LIIFT4's strength training and HIIT workouts are most similar to what you can achieve at a gym. This program requires access to a variety of dumbbells, and it's not tailored towards beginners.
Overall, I found Beachbody On Demand workouts to be engaging and refreshing compared to slogging it out on the treadmill.
It's a huge asset to be able to access the entire content library for a single subscription price, as it means that you can combine low-impact workouts like PiYo with intense strength-training sessions from LIIFT4.
Plans and Pricing
Your price for Beachbody On Demand depends on how long you want to subscribe and whether you wish to receive a monthly order of fitness shakes.
| | Cost | Details |
| --- | --- | --- |
| 3-Month Membership | $39 | 14-day free trial, billed after 14 days |
| 6-Month Membership | $59 | 30-day money-back guarantee |
| 12-Month Membership | $99 | 30-day money-back guarantee |
| 3-Month Shakeology Challenge Pack* | $140 | 30-day money-back guarantee (minus shipping), a 30-day supply of Shakeology |
| 12-Month Shakeology Challenge Pack* | $160 | 30-day money-back guarantee (minus shipping), 30-day supply of Shakeology |
*The two Shakeology Challenge Packs automatically enroll you in a Shakeology monthly subscription ($129.95/month, plus shipping) until you cancel.
All plans will automatically renew at the same rate until you cancel your account.
Analysis of Customer Reviews
Below are some of the key takeaways from customer reviews found on our website, as well as those on Consumer Affairs:
Common Compliments:
Great way to ease into exercise for the first time
Lots of variety to choose from
Possible to pre-download workouts
Workouts available for a variety of fitness levels
Helpful nutrition guides
Common Complaints:
Program playback problems when using the app
Some customer service complaints regarding canceling membership
Programs can get repetitive, fewer options for advanced users
Popular Alternatives to Beachbody On Demand
For those looking for a subscription home fitness service, Beachbody On Demand competes with popular at-home workout programs such as Aaptiv and Peloton App.
| | Beachbody On Demand | Aaptiv | Peloton App |
| --- | --- | --- | --- |
| Cost | $8.25–$13/mo, must pay quarterly, annually, or every six months | $14.99/mo or $99.99/year | $12.99/mo |
| Class Type | Pre-recorded trainer-led fitness programs based on themes, most last several weeks | Audio fitness app that guides you through a variety of workouts | Livestreamed and on-demand workout videos, ranging from 5–90 minutes |
| Workout Type | Cardio, yoga, barre, pilates, strength training, toning, etc, all designed to be done at home with minimal equipment | More than 3,000 audio workouts for home, gym, and outdoor use | Cycling, running, strength, outdoor, yoga, meditation, boot camp, walking, stretching, and cardio |
| Extra Equipment Needs | Depends on the workout, dumbells, yoga mat, resistance bands are common | Depends on the workout, some are designed for gym equipment | Stationary bike, treadmill, free weights, and a yoga mat (depending on the class) |
Beachbody On Demand stands out from these other platforms because of its program structure.
For example, while Aaptiv and Peloton App both have yoga classes, Beachbody On Demand offers yoga courses that include workouts that first teach you the basics and then build in intensity other over the weeks.
Beachbody On Demand also offers nutritional guides and meal plans with its programs, something that's missing from the other two options.
All three programs are adding new content regularly. Still, Peloton is building up its library the fastest with up to 30 new workouts each day that are live-streamed from its NYC studio and then available for watching on-demand through the ap.
Aaptiv also adds new classes weekly, while you're not going to get new content from Beachbody On Demand until the company adds a whole new program.
Key Takeaways
Overall, these three programs suit different needs. Peloton is best for those who thrive on camaraderie, as you can connect with other members and even the instructors in real-time by taking live classes.
Aaptiv is best for anyone who loves running or has a gym membership and wants some extra guidance, as many of the audio workouts focus on gym equipment like treadmills and ellipticals.
Beachbody On Demand, in contrast, is better suited for those who want to exercise at home and need clear fitness goals established for them.
It makes sense for people who are motivated to follow specific programs for weeks at a time and who want nutritional guidance paired with their workouts.
Pros and Cons
Variety of programs and exercise styles to choose from
Nutrition guidelines included with subscription
Can upgrade subscription to receive Shakeology fitness smoothies
New programs are only added occasionally
Not possible to live-stream classes
Some programs might feel similar to each other
The Bottom Line
Beachbody On Demand offers a comprehensive catalog of fitness programs for a flat rate. So long as you are self-motivated enough to workout at home, there's a good chance you will find an instructor and exercise style that resonates with you.
You'll need plenty of space in your home for many of these workouts, and will need to invest in some essential fitness equipment to get the best experience.
As with all home workout programs, you can only get out of Beachbody on Demand what you put into it.
Each plan comes with a workout schedule, but it's up to you to commit the time to the classes each week.
There are no set start dates, and a lack of live-streamed content might decrease accountability for some people.
If you require set class times or other people to keep you committed to your workouts, the Peloton's live class schedule might be a better fit.
---
Love it, went from sedentary to active in 6 weeks

By Tiffany G.

,

Ohio

,

Oct 15, 2019
Verified Reviewer

Overall Experience:

I love BOD! Years ago, I bought P90X DVDs and loved the program but it was too long (90 days) for my attention span. Can't tell you how many times over the years I have tried to restart the program and couldn't do it out of boredom by week 3. Fast forward a few years and lots of medical problems due to my two sit down jobs, I needed to make drastic lifestyle changes. Over the last 10 months, I have repeatedly tried workout programs to lose weight and get in better shape. I have gotten bored with all of them after 2 weeks. Four months ago, I was in so much pain from sitting so much, I could only work for short periods of time. I was heading towards ending up in a wheelchair.

About 2 months ago, I signed up for the 14-day free trial, thinking I would try different routines and at the end of the trial, just buy my favorite. Instead, I discovered I loved doing something different every day and enrolled for 6 months. That is a huge commitment for me. But now I love waking up to work out. I have actually increased my daily workouts to add 30 minutes per day every week and now I work out 5 times a day. (This may seem extreme, but one of those workouts is yoga and one is Tai Cheng and keep in mind I sit for my jobs 8-12 hours a day.) My daily step count went from 1-3K to over 10K every day. I feel great and have so much more energy. I thought I was going to end up in a wheelchair in a year and now I think I will be signing up for a marathon. My 9-year-old was upset mommy couldn't play with her and her 16-month-old sister...now I can.

I think the programs are worth it. Also, the timed nutrition plan from 80 day obsession prevented me from giving up due to fatigue. I have finally started seeing that scale go down too.

Bottom Line: Yes, I would recommend this to a friend

---

Beachbody On Demand not worth money

By Barbara S.

,

Connecticut

,

Jun 10, 2019
Verified Reviewer

Overall Experience:

I paid $100 for 12 months of Beachbody On Demand. After less than a month I could no longer access it on my iPad due to my iPad being an older model so I had to start watching it on my phone. Several times it would lose the connection and I'd have to restart the exercise and try to find my place. Plus trying to watch it on my phone is pretty lame.

Bottom Line: No, I would not recommend this to a friend

---

Waste

By Delilah H.

,

Alabama

,

Jan 30, 2019
Verified Reviewer

Overall Experience:

You will not be able to use the app on MOST TV equipment, and the website regularly goes down rendering your $120 useless when you want to use it. A huge waste due to the fact it is completely unreliable after you pay a big sum of money and they lie to you. No response from customer service for days now. Waste of MONEY AND TIME. Buy the DVDs but do not rely on their website with your money.

Bottom Line: No, I would not recommend this to a friend

---

Cannot get access to account

By Anna L.

,

Australia

,

Jun 4, 2018
Verified Reviewer

Overall Experience:

After signing up, giving the website my details and bank account, I receive no registration email to activate the Beachbody On Demand account.

Did I just get scammed? Horrible.

Bottom Line: No, I would not recommend this to a friend

---

Advertisement

---

The website fails miserably - the account area has no information.

Overall Experience:

So far I'm fine with the actual fitness programs. However, their customer service is entirely lacking. There is nothing online in the member area that you can access to see billing or account information. I had to suffer through 10 minutes on the telephone just to find out where I was in the cycle and to upgrade to annual. Sorry, but that's bull.

Bottom Line: Yes, I would recommend this to a friend

---