Daily Burn Reviews
This company has claimed this profile, is getting alerted on any new customer reviews entering this page, and may engage in dialogue with its customers to address their matters.

Companies cannot pay money or provide goods in order to remove or alter customer reviews.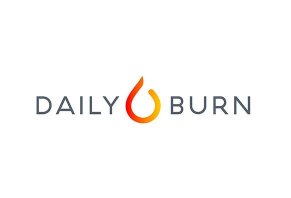 Summary
Daily Burn offers a range of fitness classes and programs you can follow anywhere—minimal equipment required. It's one of many great options for getting in shape at home, but there are some drawbacks.
Pros
Excellent variety of fitness classes to choose from
Many users successfully lost weight/got in better shape
Generous free trial offer
Cons
The free trial will automatically enroll you in Premium Membership
Only one live class option per day
Some customers were billed after canceling their account
Daily Burn Review: A Detailed Look
Daily Burn is a virtual fitness subscription service that lets you stream workouts anywhere to get in shape without a gym membership.
Subscribing gives you access to hundreds of classes designed for any fitness level as well as the option to live-stream group classes from its NYC studio every morning.
This review will tell you what's it like to work out with Daily Burn and if it's worth the monthly cost.
Getting Started with Daily Burn
Signing up for Daily Burn is a simple process. You'll need to share your credit card information to start the free trial, and must then disclose your current height and weight measurements as well as the number of days per week you want to exercise.
You will be asked to specify what kind of workout most appeals to you from about a dozen options. I prefer endurance exercises personally, so I opted for intermediate and hard advanced workouts as well as recovery and toning classes.
Upon signing up, you'll gain access to the main Daily Burn portal. Here you'll see quick stats on your total completed workouts, progress towards your weekly goal, and completed program history.
The app will recommend multiple programs based on your interests. My recommended programs included:
Bodyweight Beginners: Lose weight, gain strength, 21 classes, 10–30 minutes.

365 Fit Family: Helps the whole family improve their fitness with engaging cardio workouts, 12 workouts, 30 minutes.

2020 Fitness Challenge: A 20-day program to jump-start your fitness journey, 20 workouts, 5–17 minutes.

Sweat Sessions: Lose weight and build endurance with advanced workouts, 12 workouts, 10–30 minutes.
You can also choose to follow standalone classes. If you want to skip all of Daily Burns' AI recommendations, you can search the full workout directory by program type, workout style, trainer, necessary equipment, duration, difficultly level, and pace.
Daily Burn also offers subscribers the option to live-stream a workout straight from its NYC studio every day at 9 am EST. These 30-minute, full-body workouts are filmed in a group setting and don't require any equipment.
Each class will remain on the 365 page for 24 hours after filming, and you can search past classes in the workouts search bar.
My Experience: What Daily Burn Classes Are Like
Class One: Making Strides Outdoor Run with Andia
Duration: 15 minutes | Difficulty: Hard
Running is my preferred form of exercise, so an outdoor run was a natural choice. Downloading the workout before beginning was simple and saved me from needing to use data during the workout. (You'll need internet connection to load the app and start the class.)
Andia got the class started immediately, getting me into a quick walk while paying attention to my form. She also recommended that I follow the workout on a track, something I wish was included in the description when I selected it.
The workout itself was engaging, and Andia talked me through my perceived exertion rate for every sprint set.
What wasn't as motivating was the music, as the class used nondescript electronic music the entire time. I found myself missing the pop songs used in the outdoor running classes I normally follow with the Peloton Digital app.
Due to the lack of inspirational music, I was counting down the minutes until the workout ended, even though it was just 15 minutes, and I typically run much longer. The audio just wasn't engaging enough to keep me motivated.
Class Two: 365 Class with Phoenix
Duration: 30 minutes | Difficulty: Medium
Next, I tried one of Daily Burns' flagship 365 workouts. The class was filmed in a bright, light studio with seven other participants.
It's advertised as a "total body circuits that focus on upper body strength and endurance with boxing cardio sequences."
All the participants had hand weights accessible at the beginning, which concerned me because the description said no equipment was necessary.
Trainer Phoenix broke down the boxing moves to the point I felt comfortable following them as a beginner.
She kept up a banter with the class that was engaging without being distracting. Some participants used hand weights for many of the moves, which made me feel like I was slacking by not having any.
The workout built up in intensity slowly but left me sweating hard by the halfway point when we transitioned to bodyweight exercises on the mat. Again, clear instructions made each move easy to follow.
There was a water break in the middle of the workout that included some awkward interactions between Phoenix and a class member.
While this cut down on the production quality, I appreciated that it made me feel like I was part of a real studio class.
The class resulted in a solid workout, but I didn't have any desire to bookmark it for a repeat after finishing.
Class Three: Start Your Day Yoga for Mobility and Flexibility with Dominec
Duration: 15 minutes | Difficulty: Easy
This yoga class took place in an empty room with one instructor. Everything was brightly lit, which made it easy to see every move even on my phone screen.
This was a quick, refreshing stretching session that even yoga beginners should be comfortable with. Dominec explained every move as he performed it, but his constant instruction might be distracting for those trying to get in a relaxed mindset.
As with the outdoor running class, my biggest complaint was the gentle, instrumental background music. I prefer listening to regular songs while working out.
Analysis of Customer Reviews
More than 80 customers have reviewed Daily Burn on our website, for an average rating of 2.9 stars and a 53% recommendation rate. Here's a closer look at their comments.
Compliments:
Extensive class and workout selection, users never get bored with class options
Great way to work out at home
High-quality workout programs that led to real results
Many users lost weight after failing with other fitness programs
Complaints:
Limited search function, users wish they could see the moves in workouts before starting a class
Not much notice before subscription renews, some users were charged a cancellation fee
Many users shared they were charged after they thought they canceled their account
Pricing and Return Policy
Free Trial: New Daily Burn members are offered a 30-day free trial. Upon its expiration, you will be automatically enrolled in the Premium Plan.

Basic Plan: $14.95 per month or $125.95 per year (save $4.45/month). You get access to all 30+ workout plans, each day's Daily Burn 365 workout, the Daily Burn community, and recipes and nutrition plans.

Premium Plan: $19.95 per month or 149.95 per year (save $7.45/month). Includes everything in Basic, plus extra features like the audio-only workouts, access to the full library of past 365 workouts, and exclusive access to new features and content.
You can pause or cancel your plan at any time, though any unused time won't be refunded.
Daily Burn vs. Beachbody on Demand
| | Daily Burn | Beachbody on Demand |
| --- | --- | --- |
| Price | $14.95/mo. (Basic) or $19.95/mo. (Premium) | $8.25–$12.95/mon., depending on subscription length |
| Content Style | On-demand and live-streamed workouts. You can follow fitness programs or standalone classes. | On-demand workouts sorted into programs based around specific instructors. You can also follow workout individually. |
| Types of Workouts | Group and solo fitness classes based around cardio, running, yoga, Pilates, HIIT, flexibility and other workouts | Group classes based around cardio, yoga, HIIT, strength-training, barre, and more. |
| Workout Length | 10–60 minutes | 15–90 minutes |
| Approx. Number of Workouts Available | 1000+ total videos in 40+ workout programs | 1,100+ workouts in 80+ workout programs |
| Extra Equipment Needed | Fitness mat, some classes require a treadmill, hand weights, kettlebells, etc. | Dumbbells, resistance band, yoga mat |
| Audio-Only Content Available? | Yes, only for premium subscribers | Not available |
While these two programs are set up similarly, there are a few key differences.
First, Beachbody programs are filmed in designated studios around the country, and full programs are added a few times a year. There aren't any options to live-stream classes.
Pricewise, you'll pay almost twice as much for a full-featured subscription of Daily Burn than Beachbody on Demand.
This gives you access to the company's audio-only content, which is great for runners and those who don't like looking at a screen as they exercise.
Finally, Beachbody on Demand workouts tend to have more equipment requirements than Daily Burn ones.
Depending on your program, you might need kettlebells, medicine balls, a range of weights, yoga blocks, barre bars, resistance bands, steppers, and more.
The Bottom Line
Daily Burn offers a slick platform for streaming studio-quality workouts at home. The service offers dozens of programs to choose from, ensuring that you'll never have to follow the same class twice.
The 30-day free trial is an excellent way to try it out, and it's a bonus to have multiple subscription tiers to choose from, based on your fitness interests.
As someone who regularly works out from home, I found Daily Burn's classes to be slightly disappointing. Most were short, less than 30–45 minutes, and their music didn't pump me up, which made it harder to work out alone.
Likewise, having just one live class a day seemed limiting compared to my preferred competitor, Peloton, which offers dozens of live classes each day and only costs $12.99 per month.
Daily Burn makes sense for anyone who wants to join a fitness program and follow it from start to finish. If you'd rather choose your own classes, there might be better options available.
Customer Reviews
Posted on Oct 23, 2020
Never signed up, I have no idea what this is.
I happen to check my checking account and noticed I have been charged for the past 4 months for this. I never signed up and have no idea what this is. I have contacted support, they do not take phone calls.
Bottom Line: No, I would not recommend this to a friend
Pros and Cons
No "pros" were specified in this review
Fraudulent billing
I never signed up for this
Posted on Jan 21, 2020
Love this app
I have been using this app for 4 years. I split my time between two locations so I sometimes cancel it when I'm close to an affordable gym. The cancellation process is simple as is the reactivation process.
The selection of workouts and programs is extensive. The instructors are excellent. It's impossible to be bored with the offerings.
My only suggestion would be to make the user interface more intuitive. The search function is limited. Additionally, it would be helpful to see a menu of the exercises/poses in the workout (I have limited range motion in my right wrist) to determine if a workout will work for me.
I love this app and highly recommend it to anyone motivated enough to work on their own.
Bottom Line: Yes, I would recommend this to a friend
Company Response from Daily Burn, Inc.
Jan 23, 2020
Hi Carol, thanks so much for taking the time to leave this thoughtful review! We have passed on your feature suggestion to our team for consideration in new additions.
Posted on Jan 16, 2020
DON'T SIGN UP
Daily Burn is one of those websites that does not send invoices and notifications that your subscription is renewing.
Unless you check your bank balance you never know you are getting charged.
They make money by hoping people forget they signed up and never check their bank accounts, so they continue to siphon on $30 a month from you.
In general don't sign up to websites offering free monthly subscriptions, they suck!
Bottom Line: No, I would not recommend this to a friend
Company Response from Daily Burn, Inc.
Jan 23, 2020
Hi Catherine, I'm sorry to hear about your frustration with the subscription. We send an email immediately upon sign-up outlining the first charge date and your account plan. This information can also be viewed at any time within the 'account settings' of your account if you signed up via our website. Our team is also happy to provide invoices should you need them by emailing support@dailyburn.com.
Posted on Nov 21, 2019
Daily Burn is a burn
$30.00 to cancel? I decided to cancel my subscription because there really weren't programs geared towards older people.
When I tried to cancel, they informed me that they were giving me a "discounted cancelation fee" of $30.00. My credit card company asked me to call them, which I did. My oh my - they don't take phone calls.
This is not a user-friendly company. Do yourself a favor - don't start with this company. There are plenty of other just as good options for fitness that actually don't try to gouge their customers.
Bottom Line: No, I would not recommend this to a friend
Company Response from Daily Burn, Inc.
Jan 23, 2020
Hi Marilyn, I'm sorry for any confusion. We do not charge a cancellation fee and you can cancel your Daily Burn account at any time and your account access will expire at the end of your current billing cycle. Please email support@dailyburn.com if you need any further assistance.
Posted on Mar 14, 2019
Fraud charges
Fraud charges to my card. I never signed up for this but am being charged month after month. I want this off my credit card and my money back for every month I was charged. Unreal. And there is no human to freakin' call to talk to about it.
Bottom Line: No, I would not recommend this to a friend
Company Response from Daily Burn, Inc.
Apr 1, 2019
Sorry to hear this happened, Lindsay! Please email support@dailyburn.com and our Customer Success team would be happy to investigate this for you and assist right away.
Posted on Feb 6, 2019
Great at home exercises
I've had DailyBurn since 2015. I previously used DVD's to workout but was looking for something new. When I started, they had several pre-recorded programs. They have since added multiple new programs and a daily workout that's streamed live called 365. I LOVE DailyBurn. I never get bored. I've worked out to every level, from my fitness peak in 2016 when I was doing the Black Fire program, to when I had to back down due to an injury in 2018 and do the True Beginner program. I can't recommend DailyBurn enough.
Bottom Line: Yes, I would recommend this to a friend
Company Response from Daily Burn, Inc.
Apr 1, 2019
Thanks so much for your feedback, Sarah!
Posted on Aug 20, 2018
Two years and counting
I have been a DailyBurn member for two years. When I signed up, I marked my calendar so I would remember to cancel after my free trial. Before signing up for DailyBurn, I had been a sales rep for a health-focused multilevel marketing company. However, I grew tired of that company's MLM model and the workouts, I was looking for a new challenge. When I first started doing DailyBurn, I selected Bob Harper's Black Fire program, which I loved because I could compete with myself and improve each time I did a workout. I then discovered the live, brand new every day, daily workouts with DB365 and I have never looked back.
DB365 gives me variety and something to look forward to; it continues to challenge me, and the community is very supportive and encouraging. The trainers that lead the workouts are top-notch and active within the DailyBurn Facebook group. I feel like I have a personal trainer at my fingertips every time I work out. I love being able to work out at home and not try to fit my schedule around gym class schedules. I'm so glad I found a DailyBurn two years ago!
Bottom Line: Yes, I would recommend this to a friend
Company Response from Daily Burn, Inc.
Sep 18, 2018
Thanks for taking the time to share your feedback, Cindy! We're so happy you're part of the DailyBurn family.
Posted on Aug 14, 2018
Great experience
I never had any issues with DailyBurn and love their variety of workouts. It is very convenient to work out at home instead of having to go to a gym, and for the first time in eons, I can actually stick with a workout routine. The app works great; I never had any technical issues. Some programs require more equipment, such as weights, but there are lots of workouts with very little or no equipment at all. DailyBurn works best for people who don't mind working out at home by themselves that have some workout experience. Although there is a program for absolute beginners, and they have a good, reliable internet connection.
Yes, you need to be somewhat self-motivated but you also need that with a gym membership. Don't expect an online workout program to turn your life around if you aren't ready. I read through some previous complaints, so my advice is to make sure you understand the technical requirements and billing procedures. Sorry to hear some people had a bad experience.
Bottom Line: Yes, I would recommend this to a friend
Company Response from Daily Burn, Inc.
Sep 18, 2018
Thanks so much for sharing your valuable thoughts and feedback, Kerstin!
Posted on Jul 26, 2018
Beware
I was charged for someone I didn't use and didn't know I was signing up for. Beware of DailyBurn. I was also charged more than the advertised price. In contacting the company, I was not given the opportunity to talk to anyone but was sent an email saying they don't give refunds. It is obvious that there has been no activity on this account and that the product was not used in any way, so it would not be hard to see that I did not even know I had a subscription. The plan they have is to get a trial going and then charge you without being upfront about the practice. Very sneaky! Very wrong! Very unjust.
Bottom Line: No, I would not recommend this to a friend
Company Response from Daily Burn, Inc.
Jul 27, 2018
Hi Stacey, thanks for your reply and feedback.
I'm sorry to hear you had a negative experience. We strive to be clear and transparent in our policies. We list the price and terms during the sign-up process and also send a confirmation email upon sign-up outlining your plan details, payment information on file, amount you will be charged monthly, trial end date as well as payment start date. This information can also be viewed when you are logged into your account. Our support team is available seven days a week via email. If you have any additional questions, don't hesitate to reach us!
Posted on May 9, 2018
Scam
They make you provide your credit card with their free trial. If you forget to remove it, they will bill you without a chance of getting your money back.
I heard about them through Groupon. I signed up for the free trial, and after the first 10 minutes, I realized it was not for me. I never return, and four months later there's three-month charge on my account. I tried to get a refund but they deny every single possibility.
Bottom Line: No, I would not recommend this to a friend
Company Response from Daily Burn, Inc.
Jul 27, 2018
Thanks for your reply and feedback. We strive to make our customers happy and make on-demand workouts accessible to as many people as possible through our service.
We send a confirmation email upon sign-up outlining your plan details, payment information on file, amount you will be charged monthly, trial end date as well as payment start date so that there is no confusion about the account management.
We prioritize making fair and transparent policies for our service which are listed during the sign-up, the details on the Groupon offer page as well as our FAQs. If you have any additional questions, don't hesitate to reach out at support@dailyburn.com.
Posted on Oct 2, 2017
DailyBurn saved my life!
I had worked out off and on for quite a few years. However, one day I just stopped, then without realizing it two years had passed since I had last exercised. Plus, I had gained 30 lbs and was desperately out of shape.
This year I started working out on my own, but then I hurt my back. It took another month before I could even think about exercising. When I stepped into my home gym once again, I decided to take a smarter approach and turned to DailyBurn for some direction. First, I completed Cardio Power, then move on to Body Weight Burners. Next, I plan to complete Live to Fail by the end of this year. And, then I'll be kicking off 2018 with Spartan training.
Since restarting my fitness regimen with DailyBurn, I have lost almost 20 lbs in less than four months. But more than that I look fit and healthy. My muscles are starting to re-emerge, and I feel strong. I have energy.
Thanks DailyBurn for offering a real-life approach to fitness.
Bottom Line: Yes, I would recommend this to a friend
Company Response from Daily Burn, Inc.
Feb 1, 2018
Thanks so much for taking the time to provide your feedback Elsa! Keep up the great work and don't hesitate to reach out should you have any other thoughts or suggestions. You can reach us at support@dailyburn.com.
Our Promise to You
In order to safeguard you and ensure helpfulness and relevance, our compliance team manually assess every customer review before it goes live.
We have a zero-tolerance policy for fake reviews, and companies cannot control or alter any reviews at any time.