V Shred
This company has claimed this profile, is getting alerted on any new customer reviews entering this page, and may engage in dialogue with its customers to address their matters.

Companies cannot pay money or provide goods in order to remove or alter customer reviews.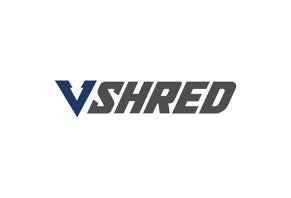 Summary
The V Shred program is fitness model and personal trainer Vince Sant's solution to your workout woes. Many users experienced real results, but others thought the program was too expensive for its relatively generic advice.
Pros
Comprehensive fitness plans for a variety of health goals
Most plans include dietary information
Generous refund policy
Programs offered as both one-time purchases and subscription deals
Cons
Lots of user complaints that the plan is too simple and not unique
You are pressured to purchase additional products
V Shred Review: Does It Work?
Medically Reviewed by Anthony Dugarte, M.D., C.S.C.S
This article contains links that should you click and make a purchase, we may earn a commission from the sale. See our Advertiser Disclosure.
For those looking to get in better shape, the V Shred series of fitness programs claim to help you lose weight, tone up, and follow a healthier diet without taking up too much of your time.
The plan focuses on delivering results in the minimum amount of workout time necessary and uses the support of a blog and online community to keep you on track.
The V Shred program was founded by Vince Sant, a fitness author, celebrity trainer, and YouTube workout personality. His workout system is based around the idea of "minimum effective" workouts, and the plan promises to get you in shape without resorting to extreme willpower or going hungry from a restrictive diet.
The brand's website offers a range of workout and nutrition programs, tailored toward your gender and personal goals. They claim that these personalized plans will help you achieve results faster than with standard fitness programs.
V Shred's fitness plans are designed with three goals in mind:
Offer fun, challenging, and fast workouts that can be completed at home or in the gym.
Provide simple nutrition plans that don't feel like a diet.
Recommended supplements must contain premium ingredients at the correct dosage for optimal results.
In this analysis, we take a detailed look at how the program works to help you decide if it is the right option for you.
Personalized Plan
V Shred's signature service is that they offer you a comprehensive plan based on your health and fitness goals. When you first navigate to the V Shred website, you will be asked a series of intro questions about your sex, weight, height, physical build, activity level, and fitness goals.
From there, the site directs you to a 20-30 minute video from founder Vince Sant that touches on the ways one of V Shred's fitness programs will help you meet your stated fitness goals.
When I completed this survey, the website directed me to what they calculated as my daily macro needs. While these will vary based on your personal health perimeters, the site suggested I consumed close to 2,300 calories each day, broken down by macronutrients to 53% carbohydrates, 22% protein, and 25% fat.
Next, V Shred offers you the opportunity to purchase a fitness program package that the site selects for you based on your answers. The courses you are offered will vary, but mine included the following:
Mobile Workouts: All V Shred programs provide mobile versions of home and gym-based workouts that come with exercise descriptions, how-to videos, and set and rep guidelines.

Beginner Diet Guide: This plan teaches the basics of dieting and nutrition and provides guidance for customization.

Advanced Diet Guide: Building off the first eating plan, this secondary diet guide teaches you how to create your own diet plan and how to tweak it when your goals change.

The 10 Commandments of Fitness: This guide offers core principles for fitness for getting the most out of your workouts.

Workout Log: This 90-day exercise journal provides you with an exact training plan, including types of exercise, numbers of reps and sets, and the amount of rest needed.

HIIT Guide: You'll receive a detailed cardio plan for short workout sessions designed to trigger the EPOC (Excess Post Exercises Oxygen Consumption) Effect, which is designed to help you keep burning calories after your workout.

Outro: This short pamphlet is designed to provide the motivation necessary to keep you committed through the full 90 days.
My suggested plan also came with the following bonus programs:
Six Pack Shred: This guide of Vince Sant's core workouts comes with beginner, intermediate, and advanced exercise routines.

The Booty Builder: This systematic workout focuses on four areas of the butt to produce toning and definition.

Recipe Guide: This recipe guide was co-created by a celebrity chef in Los Angeles and highlights tasty and healthy recipes that help facilitate weight loss.

Supplement Guide: The videos within this guide offer education about beneficial supplements so you can stop spending money on products that won't work.
This total package is offered for a one-time payment of $57, which we found is the standard price for all personalized V Shred packages based on your quiz results.
Advertisement
Individual Programs
If you choose to opt-out of V Shred's initial quiz, you can go directly to the brand's online store and purchase programs ala carte. The options included the following:
Custom Diet and Training Plan ($149)
Fat Loss Extreme ($47)
Ripped in 90 Days ($47)
Clean Bulk Program ($87)
Six-Pack Shred ($19.99)
Recipe Guide ($14.95)
Big Arms Program ($19.99)
The Booty Builder ($34.95)
V Shred University
V Shred offered a subscription service known as V Shred University. This plan gives you access to a new workout and diet plan each month, as well as access to hundreds of exercises, nutrition and supplement tutorials, and a members-only community for sharing goals and motivation.
You also can take part in weekly Q&A sessions and Live Coaching Calls to get personalized feedback on your progress.
V University costs $1 for your first month and $15.99 every month after. The program's terms and conditions state that you can cancel at any time.
The Evidence for V Shred's Effectiveness
While the V Shred program promises to help you lose weight and tone up more quickly than competing fitness brands, we couldn't find any research from the company that supports these claims.
There is some literature that technically offers support for V Shred's more comprehensive and personalized options, however.
For example, a recent review of 27 studies that examined the factors that contribute to weight loss success found that programs that monitor personal attendance, offer support, and emphasize diet modifications increase the chance that participants will stick to the program.
Most people who are successful in weight loss have professional guidance.
In terms of the most beneficial kinds of exercise, there is a decent amount of research available for HIIT (high-intensity interval training), which is the form of exercise that the program most relies on.
HIIT combines short, intense exercise circuits with recovery-oriented rests in between them.
A study in the Journal of Obesity suggests that interval training shows promising results for eliminating the abdominal fat of participants.
That's good news, as abdominal obesity is associated with increased risk for chronic inflammation, elevated cholesterol levels, insulin resistance, and heart disease.
Still, more research is needed to iron out the details regarding the best type of exercise for individual goals and associated medical conditions.
Analysis of Customer Reviews
Seventeen customers have left reviews for the company here on HighYa, and they average 2.3-stars. Just 24% of users say they would recommend the program to their friends. The situation is different on Trustpilot, where V Shred earns 4-stars after more than 750 reviews.
Common Compliments:
Well thought out eating plan
Users successfully lost weight and kept it off with the diet and fitness plan
Company is flexible with returns
V Shred community is very supportive
Common Complaints:
The program didn't deliver what it offered
App and meal plan not worth the price
Supplement products seemed scammy to some users
Many didn't appreciate the constant pressure to upgrade their membership
Some people felt they were overcharged for what they thought they were purchasing
Getting in touch with customer service to cancel your account can be tricky
Return Policy
The company's FAQ page states that the program comes with a 30-day money-back guarantee, meaning those that use the program for 30 days and are left unsatisfied by it can request a refund through email.
The Bottom Line
While the V Shred nutrition and exercise regimen promises to help you lose weight and tone up with minimal effort each day, the company doesn't provide much proof that its program fulfills all the promises it makes about it.
We can point to scientific studies that show HIIT workouts are a viable way to lose weight, but the evidence is less clear about whether this method is more effective than other fitness strategies.
Likewise, customer reviews show a variance in opinion about this health program.
The V Shred program wins points from us for approaching health from both a fitness and nutrition angle, and for offering different plan options depending on your current health and future goals.
Special Offer
Looking for a Way to Get in Shape, Lose Weight, and Improve Your Health?
Noom is offering our readers a 14-day trial for a limited time. Click here for this special offer.
---
Customer Reviews
Posted on Feb 27, 2021
Scam
I ordered the package from V Shred and could not access the program I paid for. In fact, when I tried they kept redirecting me to a page asking for more money for programs included in my payment.
Bottom Line: No, I would not recommend this to a friend
Pros and Cons
No "pros" were specified in this review
Has scam written all over it
Never received a chance to try it without paying additional money
Posted on Feb 23, 2021
Scam
Do you like pseudo-science and unproven claims?
Do you like whiny pitchmen? Crappy customer service that doesn't want to actually deliver on their guarantees?
If so, V Shred may be right for you!
Length of Use: Less than 3 months
Bottom Line: No, I would not recommend this to a friend
Pros and Cons
No "pros" were specified in this review
Scam-like
Posted on Feb 12, 2021
Product not what was advertised
Vince makes numerous claims on the benefits of his program, just sign up. After paying the initial fee to gain access to the website you realize you have to pay more for what he made sound like was already included. Do not purchase this product, it is a scam!
Length of Use: Less than 3 months
Bottom Line: No, I would not recommend this to a friend
Posted on Jan 12, 2021
Purchased but never used
I purchased this and after looking at the meal schedule sample, went no further. I work about 10 hours a day, and in his sales video, he never states that you are eating something every 2-3 hours a day. May be fine for someone at home all day, but my boss isn't going to go for that. So I cannot rate this at all.
Length of Use: Less than 3 months
Bottom Line: No, I would not recommend this to a friend
Posted on Dec 31, 2020
Not what I expected
You start off with this video of Vince explaining how to confuse your metabolism and all the science that's behind it. I paid and then when I looked at "my stuff", it was a calorie-counting diet plan and it turns out that you have to pay extra for the custom meal plan. So I had to pay more to get what he explained I would get in the first place. I requested a refund and explained it wasn't what I expected and they were extremely understanding and gave me my refund. I would recommend if you are willing to pay a little more.
Length of Use: Less than 3 months
Bottom Line: Yes, I would recommend this to a friend
Pros and Cons
Step by step explanations
Simple
Not what I expected at all
Company Response from V Shred
Dec 31, 2020
Hey Shay,
Thank you for taking the time to write your feedback. We are sorry that the program did not meet your expectations. Our records show that your refund was already processed and it should reflect on your online credit card statement within the next 5 -10 business days. If you need anything else, please feel free to reach out to us via email at support@vshred.com.
Regards,
JC - V Shred Team
Posted on Nov 14, 2020
Update
The company contacted me after I wrote my review and offered me a refund on the digital program I purchased and did not yet use.
Length of Use: 3–6 months
Bottom Line: No, I would not recommend this to a friend
Posted on Sep 1, 2020
V Shred works for me
My overall experience has been great. I signed up for Fat Loss Extreme and a customized nutrition plan and I lost 20lbs. They are not asking me to write this review. This is truly coming from me and I am currently participating in the program. In fact, since it was so effective for me I went on to purchase tone in 90 days. And a 4th-month meal plan. I have had a good experience with my personal trainer. He gets back to you as soon as he can. It's always prompt. I feel the price is reasonable for the knowledge and education I get from the trainer and the website. Also, Vince's videos. The pressure to purchase doesn't bother me. You can always opt-out of the emails or just ignore them if you're not interested. It has worked for me vs other diets I have tried on my own. I don't have the discipline and V Shred helped me get disciplined, and I'm confident on the program.
Length of Use: 3–6 months
Bottom Line: Yes, I would recommend this to a friend
Pros and Cons
The diet plan
The HIIT workouts
The flexibility of the program
The app
Would like to see them in person at times, like a gym type setting
Company Response from V Shred
Sep 2, 2020
We're so glad to be part of your journey, Elisa. You're crushing it! :) Combining the nutrition and the exercise will go a long way in helping with losing weight. 20lbs, that's awesome! Keep it up and feel free to reach out to us anytime if you need assistance. We can't wait to see more of your journey and help you achieve your goals!
~ The V Shred Team
Posted on Aug 17, 2020
Run, don't walk
It's a scam and a lie. NOTHING he says in the initial video is what happens. You sign up, get some lame phony pretending they are a coach by sending you an email. I actually got one email in the 3rd week congratulating me for my progress who had no idea what my progress was, if any. And on top of it, I ordered nearly $400 worth of product and over 3 weeks later, I haven't received it, haven't gotten any assistance except to say wait for over a month and then if I don't get it, then get back to them.
And worse, every single day, they bombard you with emails about buying more product and overload you with a firehose of information. Nothing simple about it like he said. Just a license to print money. Terrible. I'm having to call my bank to make a claim against them.
Length of Use: Less than 3 months
Bottom Line: No, I would not recommend this to a friend
Company Response from V Shred
Sep 2, 2020
Hi Teresa,
Thank you for taking the time to write a review and for bringing this to our attention. Our records show that one of our team members already assisted you with your concern and a refund for your purchased supplements has already been processed as per your request. If you need further assistance, please feel free to reach out to us anytime.
~ The V Shred Team
Posted on Apr 8, 2020
Good customer service
Good customer service, they have refunded my money. I wouldn't recommend the program as it's not what is originally advertised.
Bottom Line: No, I would not recommend this to a friend
Posted on Apr 6, 2020
V Shred app
V Shred beet for a little money a sport and eating plan.
I can say that the sports plan works well. And it helps people stay on track. The exercises correspond to other sports programs.
The eating program is healthy and delicious. Sure you have comparable diets. This works fine, you are not hungry during the day. It is nonsense that people say that it does not work.
The Sculptnation.com supplements I am less at peace with. This is because I cannot find out what is in it and whether it works. They are also expensive. I know some supplements and can also get them at bodylab.nl in my country for less.
Here I noticed a revenue model, you take a cheap sports plan and then you pay a lot of supplements.
Conclusion: I wouldn't spend your money on these supplements.
Bottom Line: Yes, I would recommend this to a friend
Posted on Jan 27, 2020
Not for me but good customer service
I previously gave V Shred a one-star review because I did not like the way customers are constantly being marketed new products and upgrades in service. However, after that review appeared online, the company contacted me and fully refunded my money. That's why I have upgraded the review.
Bottom Line: No, I would not recommend this to a friend
Our Promise to You
In order to safeguard you and ensure helpfulness and relevance, our compliance team manually assess every customer review before it goes live.
We have a zero-tolerance policy for fake reviews, and companies cannot control or alter any reviews at any time.