Les Mills On Demand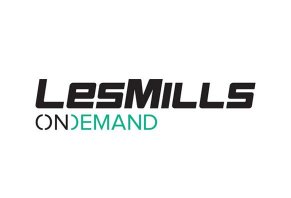 Based on the popular studio class experience of the same name, Les Mills On Demand lets you download and stream full-length workouts on your own time.
Les Mills On Demand Review: Is It the Right Option of You?
For fans of the world-famous workout series founded four-time New Zealand Olympic athlete Les Mills, Les Mills On Demand gives you access to authentic studio-quality workouts you can play whenever is most convenient for you.
This brand of exercise class utilizes the techniques Les trained with to get him to the Olympics. Mills opened his first gym in Auckland, New Zealand in 1968, and today Les Mills workouts are offered in more than 15,000 gyms across the world.
Les Mills On Demand is designed for those without access to studio classes or who want more control over the type and timing of their workouts. The company website states that many of the classes last between 20–30 minutes, making them ideal for home use. The subscription offers more than 500 videos based around the brand's most popular classes so that you can work your body in dozens of different ways.
But with all the competition for subscription fitness services today, does Les Mills differentiate itself enough to earn your attention? We'll look through the facts to help you decide.
How Does Les Mills On Demand Work?
We learned from the company that Access to Les Mills On Demand is offered on a subscription basis, the details of which we'll share later. Once you subscribe, you can access the entire content library through your Apple or Android phone or tablet, as well as through Roku, Amazon Fire TV and Xbox One.
The company website tells us that all Les Mills On Demand workouts are filmed in closed set gym facilities designed to provide an immersive yet instructive workout experience. Each video ranges from 15–60 minutes, and they vary in difficulty level. They are led by the company's Program Directors, who are the individuals responsible for training all Les Mills instructors around the world.
At the time of writing, Les Mills On Demand is available in the United States, United Kingdom, Sweden, Finland, Denmark, Norway, Estonia, Poland, New Zeeland, and Australia. The app lets you stream the workouts over a Wi-Fi or data connection, and it's also possible to download videos for up to 14 days to follow at your convenience. Up to three devices can access the workout content through one subscription at one time.
What Options Are Available with Les Mills On Demand?
At the time of writing, Les Mills On Demand offered a variety of workouts based on the options available in studios. Below, we've highlighted some of the details for the available classes.
Strength Training (BodyPump)
Designed for anyone looking to get toned and lean, BodyPump workouts require a barbell and a bench for optimal effectiveness. As these classes are designed to challenge your muscles and make you sore, the company suggests following them no more than two or three times a week.
Yoga-Fusion (BodyBalance)
These workouts blend traditional yoga moves with Tai Chi and Pilates to strengthen your body, lower your stress levels, and balance out your mind to leave you feeling calm and centered. All that's necessary is a yoga mat, and it's recommended you add BodyBalance to your schedule at least once a week.
High-Intensity Interval Training (Les Mills Grit)
HIIT workouts from Les Mills are 30-minute intensive circuits that focus on improving your cardiovascular fitness and maximizing your calorie burning. Though the routines are challenging, the instructors offer options to modify the moves so you can achieve the right intensity. Les Mills Grit work best when you do them at least twice a week, and all that's needed is the space to exercise.
Core Conditioning (CXWORX)
Designed to target your core, these exercise classes will help you develop a stronger, leaner body. Each move can be tailored to your preferred intensity, and all that's necessary is a resistance tube and single weight plate, dumbbell or kettlebell. You'll get best results completing these classes two or three times a week.
Step Aerobics (BodyStep)
Tone your legs and glutes with simple step movements on a height-adjustable step that gives you a complete cardio workout. You'll need a designated step or low bench to complete these workouts, and it's best to use a step that you can increase the height of as the exercises become easier for you.
Indoor Cycling (RPM)
Les Mills' cycling workouts are designed to deliver a quality cardio workout without stressing your joints. You'll need a stationary bike, and the rides will take you through different cycling intensities to mimic hill climbs, intervals, and flat roads.
Martial Arts (BodyCombat)
These high-energy martial arts-inspired workouts act both as a calorie burner and a stress reliever to get you in better shape. Previous martial arts experience isn't necessary, and instructors offer modifications for every move. All that's needed is space to workout and light, supportive shoes.
Dance Fitness (Sh'Bam)
These dance-inspired classes will get you moving to the beat and burning calories. They are designed for all fitness levels and can be performed as many times a week as you prefer. Comfy clothes and space to move are all that's required.
Kids and Teens (Born To Move)
Featuring kid-approved music, these classes are for anyone under 16 who can benefit from self-esteem boosting workouts, and they provide an opportunity to build life-long positive habits for physical exercise.
Les Mills On Demand also offers plans and schedules to give you guidance for your fitness journey. These vary in length and intensity, and some of the options at the time of writing included "Introduction to Les Mills," "Recreate Yourself," and "Total Body Training."
What Does Les Mills On Demand Cost?
At the time of writing, Les Mills On Demand is offered as a monthly or annual subscription.
You'll pay $12.99 per month for a month-to-month membership, or $139 for a yearly subscription ($11.58 per month). The company was also offering a promotional deal where you can pay $155 and receive 15 months of access.
If you're looking to invest in equipment, Les Mills offers an "Essentials" ($499) and a "Premium" ($649) package. Each package comes with 15 months of membership as well as fitness supplies like weight plates, a proprietary Smartbar for weight lifting, resistance bands, and a yoga mat.
Regardless of your subscription option, you will receive a 10-day free trial before billing starts, and you won't be charged if you cancel your subscription before it expires. As with most subscription services, your membership automatically renews on the anniversary of your signup date.
The company FAQ shows that it's possible to cancel your Les Mills On Demand subscription at any time, though you won't get reimbursed for unused time.
Regarding refunds, the company offers a 30-day return policy for unopened merchandise, and its Smartbar is backed by a three-year warranty. You can refer to the shipping and return page or contact the company at info@lesmillsequipment.com for more information.
What Do Customers Think of Les Mills On Demand?
We've found that online reviews from previous customers are a consistent way to get a sense of whether a service will work for you, so we chose to look through customer reviews for Les Mills On Demand on Google Play and the Apple App Store as well as a commentary on the blog A Lady Goes West.
Les Mills On Demand ranked highly on both phone platforms. It averaged 4.5 stars out of five on Google Play and 4.8 stars through iTunes.
Some of the comments we read most often showed that many people who loved the app already attended live Les Mills classes at their local gym. They reported that they appreciated the flexibility of completing the workouts on their timeframe and that the service offered enough variety to prevent them from getting bored.
Many reviewers also noted that they appreciated that Les Mills On Demand let them download workouts so they could complete them while traveling or when in places with spotty Wi-Fi connections. A few people stated that they wished there were more hour-long classes like what is offered in studio, as most of the options were around thirty minutes.
Ashley Pitt of A Lady Goes West also had a favorable opinion of the app. She reported that the app's 15-25 minute workouts offered a lot of flexibility for fitting in exercise and that the classes were the same quality she could attend at the gym. The biggest downside for her was that using the app on a phone screen made it hard to see the instructors and follow their form correctly.
Overall, the consensus we got from reviews was that many people were willing to give up their gym membership for a Les Mills On Demand subscription because they felt like it offered enough valued from a workout standpoint.
What Are Comparable Fitness Plans to Les Mills On Demand?
Which fitness apps are competing for market space with Les Mills on Demand? We've highlighted some of the biggest players in this chart.
| | Les Mills On Demand | Daily Burn | Aaptiv | Pelton Digital |
| --- | --- | --- | --- | --- |
| Price | $12.99/month or $139/year | $14.95/month or $26.95/month for premium subscription | $14.99/month or $99/year | $19.49/month |
| Ways to View Content | Pre-recorded Les Mills workouts available on demand and for download | On-demand and live stream workouts (available at 9 am EST) | On-demand (audio content only) | On-demand and live stream workouts (20+ new classes offered each day) |
| Types of Exercise | Strength, yoga, HIIT, core, step aerobics, cycling, martial arts, dance, and kid's workouts | Group fitness classes based around cardio, yoga, Pilates, HIIT, flexibility and other workouts. | Treadmill, outdoor running, elliptical, walking, rowing, strength training, stretching, indoor cycling, meditation, stair climbing, and boxing workouts | Yoga, cycling, running, strength, meditation, boot camp, stretching and cardio workouts |
| Workout Length | 15–60 minutes | 10–60 minutes | 10–60 minutes | 5–60 minutes |
| Approx. Number of Workout Routines | 500+ workout videos in 9+ fitness programs | 1000+ total videos in 20+ workout programs | 2,500+ total workouts, more workouts added weekly | 10,000+ workout videos with more content added daily |
| Extra Equipment Needed | Fitness mat, some classes require additional equipment like free weights or a stationary bike | Fitness mat | Many workouts require access to gym equipment | Most classes require access to a spin bike, treadmill, or free weights |
As we showed in this chart, there is no shortage of options for streaming fitness routines at home for $15-20 per month.
Les Mills On Demand is a slightly different setup than Daily Burn and Peloton Digital, as those two platforms film live studio classes that you can watch in real time or find later in their video library. Les Mills videos, in contrast, are filmed on a closed set and designed to replicate the studio experience without the variability that comes from live classes.
This can be positive or negative for you depending on your priorities. Some people thrive on streaming live classes because they like the accountability to show up at a particular time. However, Les Mills On Demand videos are edited before they are shared, meaning that they might offer higher production quality than streaming live classes.
One way we think that Aaptiv stands out from the options we've listed is that the app exclusively offers audio content. This means you won't have to stare at your screen while you workout, which is one of the drawbacks of Les Mills On Demand. But for those who are new to exercise and don't have a sense of what their form should look like, watching an instructor (even through video) might be essential for success.
Our View: Should You Try Les Mills On Demand?
From this research, we've found that Les Mills is a popular studio workout style around the world, and Les Mills On Demand promises to give you a similar workout at home. Paying the monthly subscription fee lets you access to the entire library of classes and programs, meaning that you can exercise in different ways each day.
Customer reviews from Les Mills On Demand subscribers showed us that the app delivers on its content quality. Most negative reviews were related to playback glitches or screen size, and these issues can be remedied with a better Wi-Fi connection and a bigger streaming device.
We found that both Les Mills fans and new exercisers found value with using this app. It seems to offer an excellent option for experimenting with a variety of different workout styles so you can discover what works best for you.
» Recommended Reading: The Beginner's Guide to At-Home Workout Programs: Important Things to Consider