obé Fitness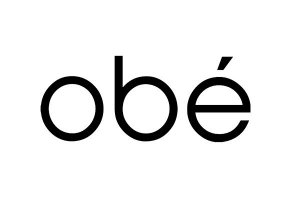 For the cost of one studio class, obé promises to get you in shape at home. Will it work, or should you spend your money on a different exercise program? Our analysis will help you decide.
obé Fitness Review: What You Should Know
Obé (Our Body Electric) Fitness is an online community and workout program that promises to get you in shape with unlimited monthly access to live and on-demand exercise classes – all for less than the cost of one studio class.
For $27 per month, obé subscribers gain access to this retro-inspired program's cardio, strength, and flexibility training classes. Most of these classes take 28 minutes or less, and they are designed for a broad range of fitness abilities.
Will obé help you stick to your resolution to get in shape? Let's look at the program details to learn more.
Live workouts available daily
Most classes require minimal equipment
Options for everything from HIIT training to prenatal yoga
Instructors can see you in live classes and cheer you on
Neon, peppy fitness video style won't appeal to everyone
Classes can't be pre-downloaded
Fewer class options than other home fitness services
How Does obé Fitness Work?
Obé is a subscription exercise service that provides subscribers with access to over 500 on-demand workout videos and daily live-streamed classes. For convenience, the website adjusts the stated times of each class to match your time zone.
The program offered nine unique workout styles at the time of writing, including 'Sculpt,' 'Strength,' 'Power,' 'Dance,' 'Circuit,' 'HIIT,' 'Yoga,' 'Yoga Sculpt,' and 'Restorative Stretch.'
Most obé classes don't require specialized equipment, though some offer options to "level up" the moves by using hand weights or resistance bands.
Obé is only available in the United States and Canada. The program offers web-based access for subscribers, an iOS app, and intended to release an Android app soon. For the best viewing experience, the company recommends streaming the workouts onto a TV.
Workout Options
Obé currently offers 14 live-streaming classes each day, staggered every half hour from 6 am to 1:30 pm or 7 am to 2:30 pm (EST), depending on the day.
The class options vary every day. Here's an example of the live class schedule on Monday, March 30, 2020:
| Time | Workout | Instructor | Equipment Details |
| --- | --- | --- | --- |
| 7am | Upper Body Power | Kat | Level up with 8–15lb hand weights |
| 7:30am | Lower Body Power | Kat | Level up with 8–15lb hand weights |
| 8am | Pilates | Mary | Level up with 1–3lb hand weights, sliders |
| 8:30am | HIIT | Mary | No equipment |
| 9am | Power | Melody | Level up with 8–15lb hand weights, resistance loops |
| 9:30am | Cardio Boxing | Melody | No equipment |
| 10am | Sculpt | Liz | Level up with 1–3lb hand weights, resistance loops |
| 10:30am | Cardio Boxing | Liz | No equipment |
| 11am | Sculpt | Peter | Level up with 1–3lb hand weights, resistance loops |
| 11:30am | Dance Cardio | Peter | No equipment |
| 12pm | #Levelup45 Power + Cardio Boxing Mashup | Melody (encore class) | Level up with 8–15 lb hand weights, resistance loops |
| 1pm | Vinyasa Yoga | Lulu | Level up with yoga blocks |
| 2pm | Live Bare from Home | Michelle (prenatal) | Level up with chair, 1–3lb hand weights, barre ball |
| 2:30pm | Sculpt | Michelle (prenatal, encore class) | Level up with 1–3lb hand weights, ankle weights |
Obé allows subscribers to 'reserve their spot' in live classes and sync them with their calendar in order to create a sense of accountability.
The program recommends that you aim to complete five workouts per week, alternating each day between Define and Sweat classes for a balanced workout experience.
How Much Does It Cost?
A subscription for obé cost $27 per month, and all memberships begin with a free 7-day trial. You can also save by signing up for an annual membership for $199 per year.
You can cancel your account at any time through your online profile. You'll still have access to your account until the end of the billing period. You won't get a refund for the time not used.
Obé also offers merchandise for sale, including resistance bands, ankle weights, apparel, and water bottles, ranging in price from $10 to over $50.
The company states that all its merchandise is eligible for return within seven days of receipt, with the exception clearance items, gift certificates, and custom-made or personalized items.
Analysis of Customer Reviews
We read many customer reviews of obé Fitness through blogs, fitness review websites, and the company's Facebook page, where obé averages 4.4 stars after 73 reviews.
Here's what users were saying:
Common Compliments:
Instructors bring great energy to the classes
Fun, challenging workouts
Very flexible for all fitness levels
Great selection of class options
Strong sense of community and accountability during live classes
28-minute classes aren't an overcommitment
Workouts require minimal equipment
Common Complaints:
Some only got error messages when setting up an account
Some had trouble canceling their accounts and continued to be billed for several months
How Does obé Compare to Popular Alternatives?
| | | | | | |
| --- | --- | --- | --- | --- | --- |
| | obé | Peloton | Aaptiv | FightCamp | BodyBoss |
| Cost | $27 per month | $39/month, plus bike cost ($2,000+) | $14.99/month or $99.99/ year | $39/month | $49.50-$69.99 (one-time purchase) |
| Class Type | Live-streamed or on-demand workout videos, typically 28 minutes | Live and on-demand workouts, ranging from 20-60 minutes | Audio fitness app that guides you through a variety of workouts | On-demand group boxing workouts | Twelve-week, step-by-step exercise program |
| Workout Type | Sculpt, Strength, Power, Dance, Circuit, HIIT, Yoga, Yoga Sculpt, and Restorative Stretch | Spin workouts | Over 2,500 guided workouts for home, gym, and outdoor use | Boxing workouts | HIIT circuits |
| Extra Equipment Needs | "Level up" moves require hand weights or resistance bands | Peloton bike, shoes, and other specialized merchandise | Dependent on the workout, some are meant for gym use and require access to weight machines | Boxing gloves, free standing punching mag | None |
These five fitness programs all offer something different for home workout routines, and deciding which one makes the most sense for you comes down to looking at the details.
Peloton and FightCamp have the highest price tag and the greatest gear requirement. This makes both programs an investment of between $500–$2,500 before you even factor in the monthly subscription cost.
While some people may prefer to spend that money on a regular gym subscription, others will appreciate the convenience of having such specialized workout equipment in their homes.
Obé and Aaptiv are both monthly subscription services that don't require additional equipment purchases.
While obé offers both live and on-demand video workouts, Aaptiv specializes instead in audio workouts. This means that it's possible to follow Aaptiv workouts in places where video isn't convenient (such as outdoors and in the gym), but some users might find the exercises less immersive than following an instructor on a screen.
Likewise, Aaptiv doesn't offer the accountability that comes from live streaming workout classes.
Which program is best for you? If you're interested in investing in high tech, specialized equipment and potentially mastering one form of exercise, Peloton and FightCamp make sense. If you're instead looking for a little extra guidance to your workout routine, a less intrusive program like Aaptiv or BodyBoss makes sense.
But, for those who are seeking the commitment of signing up for a group studio class but don't want to invest in special equipment, obé might offer an ideal option for getting your workouts in.
The Bottom Line
Obé offers a subscription workout program that should appeal to many people. The classes are designed to mimic the experience of a boutique studio, and there are hundreds of workouts to choose from.
Obé believes that creating a sense of accountability is critical for workout success, so the program lets subscribers "reserve" their spots in live classes and add them to their calendar. Fourteen classes are available for streaming each day, and their length of 28 minutes is meant to keep them convenient for busy schedules.
Online reviews for obé Fitness are overwhelmingly positive and praise the video quality, instructor exuberance, and convenience and variety within the workouts.
The company's free seven-day trial should give you a sense of whether the workouts are the right style for you, and you can cancel without cost if you decide to go in a different direction.
» Recommended Reading: The Beginner's Guide to At-Home Workout Programs
---
Doesn't let you cancel

By Louise N.

,

New York

,

Jun 1, 2020
Verified Reviewer

Length of Use: Less than 3 months

Overall Experience:

Beware, they are tricky, and if you don't cancel during their limited working hours you are locked in for the month. It's not really a free 7-day trial because you have to cancel before the 7 days is up or preemptively cancel. Scam.

Bottom Line: No, I would not recommend this to a friend

---

Awful customer service! Do not sign up for "free" trial!

By Danielle F.

,

Philadelphia, PA

,

May 15, 2020
Verified Reviewer

Overall Experience:

I signed up for the free month trial but was charged after day 8. I called to tell them and they informed me I was only signed up for a one-week membership. When I contacted them they were rude and informed me that it was against their policy to issue any refunds, no matter the circumstances even though it was a mistake on their part. The workouts were very basic and not challenging. There are plenty of other fitness apps/websites that believe in customer service. I feel this company is slapped together to take advantage of the COVID-19 shutdown. I do not recommend it!

Bottom Line: No, I would not recommend this to a friend

---

Advertisement

---

Overall Experience:

I signed up for the one month trial. I was not impressed with the workouts. They were not challenging, motivating, or useful for me. When I tried to cancel, I was unable to do so online and had to call. They are only open M-F so I barely missed the deadline and was still charged. When I was finally able to reach someone they were very rude and unhelpful. They refuse to fix the issue even though I am not using the service and continue to charge me.

Bottom Line: No, I would not recommend this to a friend

---