Aaptiv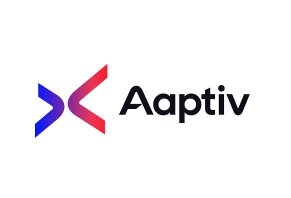 Summary
Aaptiv is an audio-only fitness subscription service that provides more than three thousand workouts for over a dozen ways to exercise.
Pros
Less expensive than competitors
Audio-only workouts let you focus without distraction
Vibrant online community
A broad range of workout styles
Possible to download workouts for offline exercise
Aaptiv Coach gives you daily workout guidance
Cons
Beginners may prefer working with a personal trainer or video format to learn new moves correctly
Some workout styles (like yoga) may be difficult with only audio
The company may cut your favorite classes or programs
Aaptiv Review: A Detailed Look
Do you ever find yourself feeling lost at the gym, unsure where to go or how to push yourself?
Aaptiv, formerly known as Skyfit, is an audio-based subscription fitness app that claims to help you get the most out of every workout.
Members gain unlimited access to more than 3,000 on-demand workouts and 30 new ones are added each week. By offering their content exclusively in an audio format, Aapitv believes that exercisers can focus on their workouts without the distraction of squinting at a screen.
Will Aaptiv help you get a good workout, or should you consider one of the numerous subscription fitness alternatives instead? This review should help you decide if the app is right for you.
How Does Aaptiv Work?
Aaptiv got its start with outdoor runs but has since expanded its content to include treadmill, elliptical, and indoor cycling workouts, as well as strength training, yoga, meditation and more.
The brand's fitness trainers are a mix of world-class athletes, health educators, and certified physical therapists. You can connect with them directly through the Aaptiv's member Facebook group.
When you first download the Aaptiv app, you will answer a series of questions about your goals, current fitness level, whether you prefer to exercise outdoors or in the gym, and how many days per week you plan to workout.
Upon completion, you can access the full class database and sort them based on exercise type, difficulty level, instructor, length, or music genre. It's also possible to download classes so that you can play them without Wi-Fi.
Some workout types, such as yoga and strength training, let you preview the moves within the workouts through short videos that focus on form.
For example, a 14-minute beginner yoga flow lets you preview the posture and stance for child's pose, downward dog, standing forward lift, standing arms overhead, long spine, plank, and a dozen more moves. Note that these demonstrations are only available with a Wi-Fi connection and can't be accessed from downloaded classes.
The app also offers programs for those who want to hit specific training goals. These programs give you numerous workouts to complete each month, and they are categorized by level from beginner to advanced. Some of the current options include the following:
6-Weeks Run Your Best 5k
12-Weeks Train for a Half Marathon
6-Week Intro to Weight Loss
3-week Intro to Yoga
5-Week Summer Bootcamp
27-Week Move Through Maternity
To join one of these programs, you'll need to select which days of the week you want to exercise. It's possible to view all upcoming workouts for each program in advance so that you can switch up your active days if necessary.
Aaptiv Coach
One of Aaptiv's central features is its Coach program. The app will take the fitness goals and preferences you shared when you first signed up to curate a customized workout plan with weekly class suggestions.
For instance, I set my fitness goal as "run further or faster," and shared my current fitness level, average running pace, how far I could run at one time, how far I wanted to be able to run, and what I wanted my running pace to be.
Based on these responses, the app created a customized workout plan where I ran five times per week and did daily stretches and core exercises. Coach categorized each day's run as tempo, interval, or recovery and offered 3-6 class options for completing them, ranging from 25-45 minutes each.
The Coach plan will continue indefinitely at the level you set until you adjust your fitness preferences. This means that you will have to adjust your goals if you want the workout difficulty to progress with your fitness level.
My Workout with Aaptiv
I put the app through its paces with a "Let's Start the Party" 20-minute spin class workout led by John Thornhill.
I was surprised that I found that the class easy to follow even without seeing a guide in front of me, though I occasionally missed instructions to turn up my resistance or speed up my cadence because I didn't get any visual cues that the action was changing.
However, I found that the app did a stellar job of timing the music beat with effort level changes, and Thornhill frequently gave tips on improving form that made me feel like he could see what I was doing.
I also appreciate the option to download the workout ahead of time so that I didn't need to worry about the connection cutting out in the middle during a tough part.
Overall, the app was an immersive workout experience that I thought was comparable to following a YouTube video or a Peloton class, though it didn't match the amount of attention that comes from an in-studio workout with a qualified instructor.
What Does Aaptiv Cost?
Aaptiv offers both a month-to-month and annual subscription option. You'll pay $14.99 per month or $99 for a full year.
The yearly subscription automatically begins with a free seven-day trial. Aaptiv also occasionally offers subscription discounts.
Each subscription option renews automatically unless you cancel your service at least 48 hours before the renewal date. If you cancel your account after this renewal date, the company states they won't issue you a refund for the time unused.
Popular Alternatives to Aaptiv
| | | | | | |
| --- | --- | --- | --- | --- | --- |
| | Aaptiv | Obe Fitness | Peloton App | TB12 | FightCamp |
| Cost | $14.99/mo or $99.99/ yr | $27/mo | $12.99/mo | $9.99/mo or $99.99/yr | $39/mo |
| Class Type | Audio fitness app that guides you through a variety of workouts | Live-streamed or on-demand workout videos, that last less than 30 min. | Livestreamed and on-demand workout videos, ranging from 5–90 minutes | Personalized workout plans for reaching peak performance with fitness and nutrition | On-demand group boxing workouts |
| Workout Type | More than 3,000 audio workouts for home, gym, and outdoor use | Sculpt, Strength, Power, Dance, Circuit, HIIT, Yoga, Yoga Sculpt, and Restorative Stretch | Cycling, running, strength, outdoor, yoga, meditation, boot camp, walking, stretching, and cardio | Muscle pliability, performance enhancement, injury prevention | Boxing workouts |
| Extra Equipment Needs | Dependent on the workout, some are designed for gym equipment | "Level up" classes require hand weights or resistance bands | Stationary bike, treadmill, free weights, and/or a yoga mat (depending on the class) | Resistance bands, medicine ball, pliability roller | Boxing gloves, free-standing punching bag |
One key difference between Aaptiv and the rest of these programs is that most others are optimized for working out at home, while many Aaptiv's classes require gym equipment like treadmills, ellipticals, and spin bikes. (If you don't plan to exercise at the gym, you can select in your preferences what equipment you have access to.)
Aaptiv is also the only platform that doesn't offer video content. This may be an advantage for people who don't want to be distracted by a small screen while completing reps.
Aaptiv's audio-only format makes sense for people who want to get in the zone and ignore their phone until the class is done.
This app is also great for anyone who wants some motivation on their outdoor runs or extra guidance while working out at the gym.
However, it might be a problem if you're new to a specific type of exercise and need guidance about your form and technique. If that's you, other apps will be more suitable for your needs.
Analysis of Customer Reviews
Aaptiv was ranked at four stars on Trustpilot after almost 950 reviews, and 4.6 after more than 63,000 reviews on Appgrooves. Here's a summary of these reviews:
Stellar Workout Platform
Most Aaptiv users consider the app to be a great way to get the most out of their workouts. Many wrote that the trainers were uplifting and motivating when they needed it most.
Others loved the included programs and shared that following them helped them to achieve their fitness goals, especially with running. Some noted that the app made them interested in trying things they would otherwise avoid, such as meditation.
Many Prefer Audio Format
A number of Aaptiv customers chose the app specifically for its audio format and were not disappointed by the decision. They wrote that the instructors did an excellent job of articulating what they needed to do and that the short form-focused videos cleared up any confusion.
Great Complement to Gym Memberships
Many reviewers reported that the app helped them get the most out of their gym memberships and that using the app felt like they had a coach directly in their ear giving them instructions. Runners who used the app wrote that it transformed their crosstraining days in the gym by giving them flexibility and guidance for a variety of exercise styles.
A few people reported that they canceled their personal training sessions and studio class memberships after trying Aaptiv because the app matched their experiences so well.
Audio-Only Format Can Be Limiting
Not everyone who tried Aaptiv loved the app's audio focus. Where Aaptiv fell short for many people was the lack of visual instruction for activities like yoga poses and weight lifting. A few reported that they weren't sure if they were performing the moves right and were concerned they might injure themselves with improper form.
Classes May Be Dropped without Warning
In recent months, Aaptiv has received negative reviews from long-time users because the platform has deleted many classes, seemingly due to music rights issues. Specifically, the app eliminated its entire boxing and rowing sections and cut multiple programs, including a marathon training plan.
For many people, this was a significant downgrade from what they loved about the app before. Many wrote that they had used Aaptiv happily for years but that they were canceling their membership and switching over to a different platform after these cutbacks.
Some Subscription Problems
A few Aaptiv users had issues with the app's auto-renewal policy. Specifically, they missed that the app renewed 48 hours before the membership ended and were caught unaware when they were billed for an entire year's membership after they thought they had already canceled their account. Some managed to get refunds for unused membership time.
Key Takeaways
Most Aaptiv users love the app's audio-focused coaching style and believe it helps them perform better in workouts. However, the consensus seems to be that the app has gone down in value after it purged numerous classes and programs. For some, it might not be worth it anymore.
The Bottom Line
Aaptiv delivers on what it promises—structured workout routines you can perform in any setting. The app offers options for both home and gym-based workouts, and there is enough variety on the platform that subscribers aren't likely to get bored.
However, Aaptiv isn't the best way to introduce yourself to 'technical' types of exercise like yoga or weightlifting because its audio-only format might not be enough to ensure you develop good form.
The app offers good guided workouts for those with a baseline understanding of how to perform the exercises, and most users find the instructors to be engaging and motivating.
Overall, Aaptiv makes the most sense for anyone who wants to get more out of their gym membership or wants some coaching on their outdoor runs.
One fundamental way this app stands out from the competition is that you can download the workouts ahead of time, which means you don't have to worry about streaming issues while in a busy gym or on a remote trail run.
At $99 per year, Aaptiv is one of the lowest-price fitness subscriptions we've looked at. This makes it a good option for anyone interested in virtual training that doesn't want to pay a premium.
Customer Reviews