Alo Moves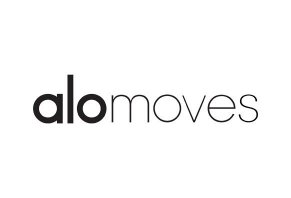 Alo Moves is a yoga subscription service that connects you with expert instructors who lead classes and courses in a range of styles. Users love the variety of workouts, but you might struggle with some glitchy features on the app.
Alo Moves Review: Is It Worth It?
Alo Moves, originally called CodyApp, is a subscription yoga service that gives you access to thousands of workouts from world-class instructors like Dylan Werner, Briohny Smyth, Meghan Currie and dozens more.
An Alo Moves subscription gives you access to more than 2,500 video classes in about a dozen yoga disciplines. Each class is ranked by skill level and intensity so that you can choose the routines that match your preferences at the moment.
There's no shortage of home fitness content available today, so how does Alo Moves rank among the competition? We'll look closer at the details so you can decide whether this service is a smart choice compared to the rest.
Wide variety of yoga, fitness, and meditation content
Lots of options for taking courses or individual classes
Many users found the program beneficial enough to replace their studio classes
Beginners might not find enough relevant content
Slightly more expensive per month than other platforms
Lots of complaints related to app functionality problems
How It Works
Alo Moves' goal is to inspire a greater community of yoga enthusiasts to stay committed to moving mindfully and for healthier living.
Subscribers can access the 2,500+ online classes on the website or through the Apple or Android app.
When you first sign up, you can take a short survey to see a list of recommended classes and series.
The survey asks about your main interests in joining, whether there are specific workout or yoga styles you want to try, your yoga, fitness, and mindfulness experience levels, and what your goals and preferred teaching style are.
From these responses, you'll get a list of recommended classes and courses. You can search through the platform for your preferred style of yoga. The options include the following:
Vinyasa: Fast-paced yoga where poses flow into each other, usually with a focus on breathing.

Ashtanga: Slow-building yoga poses balanced with breathing exercises to produce internal heat

Hatha: Yoga with a focus on calming your mind and body, often used for stress relief

Prenatal: Yoga poses modified for pregnant women

Kundalini: A traditional yoga style that focuses on movement, mudras, mantras, meditation, and breathwork as you complete each pose.

Restorative: Slow-moving poses designed to stretch out muscles and make you relaxed
Most classes are filmed in empty yoga studios with a single instructor, and they are recorded without any music.
Beyond yoga, the app also offers a variety of fitness, mindfulness, and specific yoga skills classes.
You can follow courses for strength training, HIIT, Pilates, barre, core workouts, and stretching routines as well as take part in recorded meditation sessions, sound baths, yoga nidra classes, or follow sessions focused on personal growth.
The company releases new videos weekly, and all old content stays available permanently. It's also possible to download videos through the app. You can search for classes by instructor, type, length, difficulty level, or intensity.
Courses
It's possible to take classes individually or to sign up for multi-session courses where each lesson builds on the previous. There are video previews available for most series of courses and classes to give you a sense of what they entail.
Alo Moves offered more than 250 series at the time of writing, most of which included five or more videos related to specific goals. Examples of popular options include the following:
Awaken: Morning Yoga By Carling Harps (7 videos, about 25 to 35 min. each): Focus on starting each day with a positive mindset.

Float Lab by Patrick Beach (6 videos, about 25 min. each): Focus on handstands and shoulder stability.

Seven Day Detox by Ashley Galvin (7 videos, about 20 min. each): Moves designed to purify your body and create balance in your system through positions that make you sweat and twist.

Surrender by Meghan Currie (5 videos, 30 to 65 min. each): A blend of yin and restorative yoga to help you relax and let go.

Chakra Sound Bath by Phyllicia Bonanno (7 videos, about 15 min. each): Each meditation includes the sounds of crystal singing bowls at vibrations associated with your chakras for better balance and restoration.
Pricing
Access to the full library of videos is only available through a subscription:
Month-to-month: $20/mo.
Annual: $199 ($17/mo.)
New subscribers get a 14-day free trial to test out the service. You will need to submit your credit card information to access the free trial, but the card won't be charged until the end of the 14 days. You can cancel at any time before that.
Analysis of Customer Reviews
On Google Play, Alo Moves has over 4,000 reviews for an average rating of 4.5 stars. We broke down some of the most popular comments below.
Common Compliments:
A great mix of fitness classes
Lots of content to choose from at different lengths
Many people noticed their fitness was improving after following Alo Moves classes
An excellent resource for both beginner and novice yogis
Greater Alo Moves community is an uplifting, beneficial resource
Some users canceled studio memberships to use Alo Moves exclusively
Common Complaints:
The app functionality is poor, missing features like previous class history, workout recommendations, etc
Some technology glitches, users often couldn't cast onto TV's
Video lags are common
Not all instructors were good at giving cues virtually
Popular Alternatives
| | Alo Moves | Aaptiv | Glo | Peloton App |
| --- | --- | --- | --- | --- |
| Price | $20/mo. or $199/yr. | $14.99/mo or $99.96/yr. | $18–$22.99/mo. | $12.99/mo. |
| Content Range | Wide variety of yoga, fitness, and meditation classes, courses, and lectures | A broad range of fitness content including outdoor running, yoga, and gym equipment workouts | Yoga, meditation, and Pilates classes | Workouts for indoor cycling, outdoor running, treadmills, strength training, yoga, meditation, stretching, and boot camp |
| Class Presentation | Videos filmed in various locations that can be streamed or downloaded | All Aaptiv classes are audio-only, meaning you don't need to stare at a screen as you exercise | Guided fitness classes filmed in the Glo studio that can be streamed or downloaded | Classes can be streamed live from the NYC Peloton studio or watched on demand later (outdoor runs are audio only) |
| App | Apple and Android | Apple and Android | Apple and Android, (Android is limited) | Apple and Android |
Each of these four fitness subscription services offers yoga workouts, but they vary in presentation and variety.
Aaptiv only includes audio content which might be confusing for yoga beginners who need to watch an instructor to understand the moves. More advanced practitioners might prefer this style, though, as they won't be distracted from their poses by turning to look at a screen.
Peloton App is also limited in the scope of its yoga content. There were six regular instructors at the time of writing, and the available class types include Power Yoga, Yoga Flow, Yoga Basics, Prenatal Yoga, Restorative Yoga, and Yoga Anywhere. One advantage of Peloton Yoga is that each class is live-streamed in the NYC studio, meaning you can follow the instructor in real-time and even get shout-outs.
Glo is the most similar option to Alo Moves, as both platforms are primarily focused on Yoga. Both offer a wide variety of yoga styles and courses, though many Glo courses need to be purchased separately from the subscription price.
Determining which one is better for you might come down to personal preference in instructors or even filming style. That's why we suggest taking advantage of the free trial offers so that you can try out a few classes from each and see what you prefer.
The Bottom Line
Alo Moves offers a tremendous amount of content for a monthly rate that's comparable to the competition.
This platform provides more programs, yoga styles, and instructors than other yoga programs, and the company is transparent about their pricing and refund policy.
One benefit to Alo Moves is that you can preview most of the content before committing to a subscription. You can read descriptions of every class, and most of the programs include a preview video that gives you a look at a roughly ten-minute segment of one of the videos.
There are Alo Moves videos available on YouTube if you want to try out a full workout before signing up for a free trial.
One thing to keep in mind with all home fitness programs is that you are increasing your risk of injury—especially if you are a beginner—by not working with an instructor.
As you're learning yoga moves for the first time, it's important to have someone available to correct your form to ensure you aren't learning poor posture.