Glo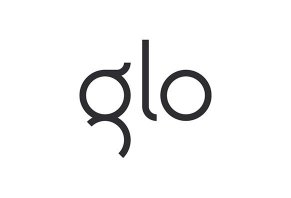 Summary
Glo is an online platform for yoga and meditation classes. It's designed for yoga beginners and experts alike to get stronger and improve their practice at home. Android users might be disappointed in the app's interface, but otherwise, Glo earns primarily positive reviews.
Pros
Wide variety of yoga classes and styles
Possible to purchase courses without paying for a subscription
A great substitute for in-person classes for both beginners and advance practicers
Cons
Not possible to pre-download classes
The content might be more limited than other fitness apps
Significant problems with the Android app
Glo Reviews: An In-Depth Look
Glo, previously known as YogaGlo, is a yoga subscription service that gives you instant access to thousands of yoga, Pilates, and meditation videos.
For a monthly subscription fee of $18, Glo gives you access to its exclusive video content, which ranges from prenatal yoga to core and strength training, chakra cleansing, and more. You can choose from over 3,800 classes in 16 styles designed for any fitness level, taught by a global network of yoga experts.
This fitness subscription promises to provide you with boutique-quality classes from the comfort of your own home. But what will you sacrifice (if anything) by moving your yoga routine out from the studio and into your living room? Let's look at what this service really offers.
Benefits of At-Home Yoga
Yoga is considered an effective way to improve your flexibility and strength. Most yoga poses are designed to stretch out your muscles to help you move better and remove stiffness and soreness from your daily life.
When practiced correctly, yoga can help you:
Improve your flexibility
Increase muscle strength
Promote better posture
Enhance your breathing
Cultivate a sense of calm
It doesn't take much yoga to start noticing improvements. One study found that male college athletes experienced significant gains in their sports performance after just ten weeks of regular yoga practice, even without changing anything else in their routine.
While people have traditionally practiced yoga in a class setting with an instructor, the rise of the internet has led to more options for practicing yoga at home instead.
Online yoga classes are a convenient option for many people because these classes make it simple to fit a workout into your day without having to commute to a studio. Remote classes also let you start and stop your workout on your timeframe.
Online classes like Glo also improve the range of routines and teachers you can learn from, as you aren't limited to what's available around you. This gives you a lot of flexibility for expanding your routine compared to in-person practices.
Perhaps the most significant benefit of online yoga classes is its low price tag. Services like Glo tend to be priced between $10–$25 for a monthly subscription, or approximately the cost of a single in-person class.
Features
Glo offers a variety of class categories, including meditations and workouts suited for beginners, runners, cyclists, prenatal care, travel, and more. Some classes are also gender-specific.
When you first sign up for Glo, you'll take a short quiz that lets you share the areas you want to focus on. You'll then indicate what kind of teaching style appeals to you, and how many yoga and Pilates classes you have taken over time.
Based on your answers, the company will share a selection of recommended classes with you. The class preview will include each class's length, level, instructor, and a short description of its contents
You can also search through the full Glo content library or narrowing your search by yoga type, whether classes are appropriate for injuries, whether they might promote better sleep, and more.
You can also choose from a variety of yoga styles, including Vinyasa, Hatha, Ashtanga, restorative, and Yin. Each class ranges from 5 – 120 minutes long, and they are all categorized by difficulty and type of workout.
You can also enroll in Glo Programs, which are a series of classes with specific goals to help you learn new poses or improve your yoga knowledge. Topics include "Breathe Into Your Day," "Prenatal Happy Break," "Meditation for Energy," and more. Programs tend to include at least five classes and are designed to be followed for several weeks.
Beyond their subscription service, Glo has a physical yoga studio in Santa Monica, California. All the classes featured on the subscription website were recorded in the studio. Approximately two new videos are added to the site each week, and subscription members can also take classes for free at the Santa Monica Studio.
Glo has been adding new yoga content to their website since 2009, and currently has more than 3,800 videos available. These videos can be watched on numerous devices through Roku, iOS-enabled products, and Android services.
Courses
Glo also offers downloadable courses for purchase. You don't need to have a Glo subscription to use or purchase these courses.
These courses range in content from how to practice and teach yoga, how the body works, how to live a healthy life, and other topics.
Examples include 'The Art of Teaching Beginners,' 'The Teacher's Guide to Yoga Sutras,' 'Women's Moon Circle,' 'History of Yoga,' 'Essential Yoga Anatomy,' and 'Radiant Body Cleanse,' to name just a few.
Most are taught through three types of video: lectures, interactive practices, and demonstrations. You will also get access to supplementary materials like manuals and images, and your competency and retention is tracked through quizzes and assignments.
Each course includes a discussion board that makes it possible to connect with instructors and other students.
While the courses vary in price, most fall between $54–$499. Upon purchase, you will have permanent access to the course's content, so that you can complete it at your pace.
Pricing
Glo offers a simple $18 subscription service for full access to programs and individual classes.

You'll receive a free 15-day trial to test out the service upon signing up.

You can cancel your subscription at any time through the company website.
Analysis of Customer Reviews
Here are key takeaways from customer reviews across the web:
Common Compliments:
Affordable, quality yoga classes
Fitness content that appeals to a variety of skill levels
Mobile website and iOS app work great
Made a significant difference in many user's mental health after regular use
Many subscribers used the app for years
Excellent teachers, even for yoga beginners
Common Complaints:
Playback issues with the Android app, videos freeze constantly
Navigating the Android app can be cumbersome, difficult to search for specific classes
Not all subscribers got email updates for when their subscription renewed
Some difficulties canceling subscriptions
Alternatives to Glo
The options have never been better for home-based yoga practices, so how are you supposed to decide what makes sense for you? Let's look at some of the most popular options to narrow down the search: subscription services, one-time purchases, and free streaming content.
Glo is just one of many wellness brands that fall within the subscription yoga category. Other popular options include Gaia ($11.99/month). This service offers a wide variety of premium yoga content as well as other inspirational courses for improving your life. However, the content is somewhat limited compared to Glo.
You can also choose to sign up for a fitness subscription service like Peloton App ($12.99/month) or Aaptiv ($14.99/month or $99.99/year). While both put the emphasis on other forms of exercise like running and indoor cycling, each offers lots of yoga content as well.
Just keep in mind that Aaptiv only offers audio-based workouts, which might be difficult for yoga beginners who need to watch an instructor to understand each move.
For those that want to own their workout videos instead of paying a subscription, buying a program like BodyBoss could be a solid option. BodyBoss pricing starts at $49.50, and each program is a one-time purchase, usually available as a workbook, downloadable classes, or even in CD form.
This means that you can complete a workout independent of your bandwidth limitations, but you also won't have access to new videos or content updates like you have with a subscription service.
A final option is to forgo paying for yoga videos altogether and instead stream them from YouTube. For the inconvenience of watching a few ads, you can browse thousands of channels devoted to yoga videos. However, this content varies considerably in quality, so it might take some sleuthing to find a style and instructor you work well with.
So what yoga platform is preferable? While it's likely best to start with in-person training until you learn the basics, an online subscription service like Glo or Gaia might be what you need to take your practice home. If you prefer to branch out into other forms of fitness, the other options listed here will likely be a better fit.
The Bottom Line
The research is clear – a regular yoga practice is excellent for your body. Well-executed yoga poses will improve your strength, enhance your flexibility, perk up your posture, calm you down, and lead to better cardiovascular fitness in the long run.
Practicing yoga at home through Glo is a viable option for those who want to save money, practice on their own time, and take advantage of an extensive collection of videos taught by different teachers in various yoga styles.
A subscription lets you learn from thousands of videos on the site, and each class is filmed to make you feel like a participant.
If you want to improve your flexibility and re-center your mind, there are few substitutes for attending real in-studio yoga classes. But if you're looking for a more flexible option, Glo is definitely an option worth considering.
Customer Reviews
Posted on Feb 18, 2023
Awful
If you sign up for a trial, there is no reminder that your trial is expiring and no receipts to tell you they are charging you every month. Their whole business model is hoping that you will forget that you signed up for their service and they will continue to charge you surreptitiously.
You can find better workouts for free on YouTube.
Length of Use: Less than 3 months
Bottom Line: No, I would not recommend this to a friend
Pros and Cons
No "pros" were specified in this review
Charging you surreptitiously so you forget that you signed up
Workouts were poorly done
Awful customer service
Posted on Jan 25, 2023
Automatic charges without consent
I recently registered for the 7-day free trial, choosing the annual plan. However, the same day, I unsubscribed from the account. After 2 or 3 days, I was charged the annual plan (within my trial period) and an unsubscribed fee of $5. I informed them and received no response.
I realized that the next billing is Jan 2024, so continued to subscribe again and do a few classes. Now again, they have charged the annual plan from my card for the second time. This is too much now.
Length of Use: Less than 3 months
Bottom Line: No, I would not recommend this to a friend
Pros and Cons
At-home classes
Scam, charging money on their wishes
Posted on Jan 10, 2023
Billed for a subscription I didn't approve
I was charged $245 for an annual subscription I didn't authorize and now Glo is not refunding it. This wasn't even the amount I paid in the past either. Emailed, canceled, called, and no response.
Length of Use: 1–2 years
Bottom Line: No, I would not recommend this to a friend
Posted on Nov 7, 2022
Rip off!
Be careful! The free trial is a ripoff. Glo will auto-charge your account and continue to bill you. No alerts. They have taken over $200!
I have never used their service. Got sucked in by the "free trial."
Bottom Line: No, I would not recommend this to a friend
Pros and Cons
No "pros" were specified in this review
Deceptive billing
Posted on Aug 9, 2022
Great classes!
I have been using Glo for the last 2 plus years when Covid began per recommendation from my daughter-in-law. I love the flexibility and variety of classes, although Jason Crandell is so good it is hard for me to do other instructor classes. I am 62 and have some back issues. I am faithful to do at least 5 classes per week (almost always Jason) and my strength and flexibility have greatly increased, which means a much more healthy back. I have since canceled my gym membership as I can do yoga on my schedule rather than the gym schedule. The value is excellent.
Length of Use: 2+ years
Bottom Line: Yes, I would recommend this to a friend
Pros and Cons
Jason Crandell
Variety of classes
Yoga on my schedule
No "cons" were specified in this review
Posted on Jun 27, 2022
Do not join!
I thought the classes with Glo were good, Jason Crandall is a great instructor, but I canceled my account in May, and when I checked my credit card statement in June, I saw they charged me without any sort of notification. I contacted customer support and they were not at all helpful, stating that their company does not give out refunds. I would not recommend the company to anyone.
Length of Use: 3–6 months
Bottom Line: No, I would not recommend this to a friend
Pros and Cons
No "pros" were specified in this review
Charged me after canceling
Horrible customer service
Posted on Jun 5, 2022
Refusing refund when I mistakenly subscribed annually
I've been going back and forth between this company for weeks on email. Basically a customer since 2017, and yet they refuse to refund me when I mistakenly switched to an annual subscription. Zero customer service, stay away from this company. Their classes are OK but the morals of the company don't seem to follow the compassion of yoga.
Length of Use: 2+ years
Bottom Line: No, I would not recommend this to a friend
Posted on Mar 31, 2022
Shocked at credit card charge after 7 days
I thought Glo had a 14-day review policy, so was shocked today to see that they charged my credit card for $323.30 CAD after only 7 days. I am going to cancel my subscription but am concerned about getting a refund given their response to previous complaints about credit card charges. I'll also contact my bank to see if there is anything I can do about this. Will try to contact the company.
Length of Use: Less than 3 months
Bottom Line: No, I would not recommend this to a friend
Pros and Cons
I only did one class, it was well done and I enjoyed it
Misleading advertising
Charging $323 CAD to credit card without notification
No contact information provided for concerns or complaints
Posted on Sep 10, 2021
It's a fraud
Purchased this app for $14.99 two days ago, and I still can't figure out what is included in $14.99 as everything I am clicking is a preview for 2 minutes and then selling rates keep coming. It's a fraud and I can't get my $14.99 back.
Bottom Line: No, I would not recommend this to a friend
Pros and Cons
No "pros" were specified in this review
It's a scam
Posted on Jun 16, 2021
They were quietly charging my card for a year without any notification
Around a year ago I removed my credit card details from their system to make sure the free trial period expires and I will no be billed and effectively my account to be closed.
What happened is they re-created my credit card details and started billing me for a long period of time without a single notification, no email, no application push. All together they charged me more than $200 without me using them even once for at least a year.
Length of Use: 1–2 years
Bottom Line: No, I would not recommend this to a friend
Pros and Cons
No "pros" were specified in this review
Disgusting business model
Nothing to do with yoga spirit what they do
Posted on Nov 4, 2020
This is a scam
Absolutely horrible experience. I signed up for a free trial. I forgot to cancel and was charged for a month - okay, my fault. I canceled on the website before the next billing cycle and yet still get charged $18 every month. This was in June. No cancellation email. I have tried to cancel two other times. No ability to remove my credit card from their site. A major scam - stay away! I have not taken a class since April and it has over $100.
Length of Use: 3–6 months
Bottom Line: No, I would not recommend this to a friend
Pros and Cons
No "pros" were specified in this review
Keep charging me despite cancellation
It's a scam, no way to remove your credit card
Our Promise to You
In order to safeguard you and ensure helpfulness and relevance, our compliance team manually assess every customer review before it goes live.
We have a zero-tolerance policy for fake reviews, and companies cannot control or alter any reviews at any time.