BodyBoss Method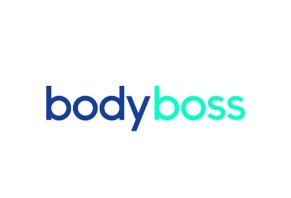 Summary
The Body Boss Method is a form of circuit training that provides a blend of exercise activities that are alleged to speed up fat loss, improve fitness, and tone the body. Based on the available studies and strength of research, the program provides support of the implementation of high-intensity interval training to increase your levels of fitness.
Pros
Time-efficient method to increase levels of fitness
Can perform exercises at home with minimal or no equipment
Print and online program access available
Cons
Refund policy requires you to pay for shipping to return products
Program may require longer rest days, even for those who have never worked out.
BodyBoss Method Review: Is It Safe and Effective?
What is the BodyBoss Method?
BodyBoss Method is a brand of fitness programs designed to help you fit exercise into a busy life.
The creators of the BodyBoss Method propose that their blend of bodyweight, weight resistance, plyometrics, cardio, and unilateral exercise are all completed one after the other to improve your physical fitness.
According to the company website, their method of exercise delivery is designed in 4 cycles of 3 weeks with each exercise lasting for 24 minutes.
Each cycle is cultivated for you to increase your muscles' performance and gradually increase intensity and difficulty to prevent your body from adapting to training.
Users interested in the BodyBoss Method also have the option to take a 3-minute quiz/questionnaire that will ask you a series of health-related questions.
After completion of the quiz and providing your email, you will be directed to a page that will provide your macronutrient ratio. Macronutrients are carbohydrates, proteins, and fat. Consuming and balancing these nutrients may help to promote changes in body weight.
It is crucial, however, that macronutrient ratios should only be discussed with a qualified dietitian. Energy or caloric reduction without the direction of a qualified professional could be dangerous.
The three core benefits of the Body Boss Method:
Rapidly burn fat
Reinvent your shape
Save time and money
The BodyBoss Method consists of bodyweight, plyometrics, cardio, and unilateral exercises that are delivered in the form of High-Intensity Interval Training (HIIT).
In this article, we will share the research available to help you understand the BodyBoss Method training program.
Exercise Programs Used
The program and methods are comprised of four types of exercise training concepts, which we'll break down here in this section.
High-Intensity Interval Training (HIIT)
Strong research and growing evidence regarding HIIT suggest that it is more superior to exercise sessions that are performed for a longer duration.
HIIT is referred to as performing a short burst of high-intensity exercise with recovery periods. Its rise in popularity is primarily due to the ability to receive the same benefits without requiring a significant amount of time.
Lack of time is also listed as a barrier to increasing participation with physical activity.
However, a recent review of studies shows that acute bouts of aerobic exercise training at moderate intensity provided significant improvements in body composition even in the absence of body weight changes.
The significance of this finding points to time commitment, and the same benefits were achieved even with HIIT training requiring approximately 40% less time commitment.
While HIIT may be more physically demanding than MICT, individuals who perform HIIT report more enjoyment due to reports of time efficiency and constantly changing exercise.
Types of exercises that you will see in BodyBoss Method
Bodyweight resistance
The performance of bodyweight exercise is typically seen in a HIIT program. The inclusion of bodyweight activity may enhance functional daily living activities and impact levels of fitness.
A study of 17 physically active men who had at least three years of experience with strength training found that the bodyweight squat exercise was able to produce muscle activity that had less risk of producing compressive loads on the spine.
Plyometrics
Plyometrics is a bodyweight activity that plays a critical role in the development of producing tensile strength in the tendons and may influence the recruitment of type 2 muscle fibers. Stimulation of type 2 muscle fibers involves the process of muscle hypertrophy, a necessary physiological adaptation to training.
Research does not support plyometric training as a sole activity to influence weight loss. Instead, plyometric purposes can be used in conjunction with a HIIT program to enhance muscle function.
However, the concerns with plyometric training are the increased load that it can place on your body. If you have been exposed to the previous injury or have any conditions that could worsen from the performance of implied use of jumping should perform a modified version of the activity.
A consultation from a qualified medical professional would deem the appropriateness of an activity that requires the use of plyometric training.
Cardio
Cardiovascular activity or cardio is an aerobic form of training aimed at improving hearts' ability to pump blood to the rest of the body. Cardio is a popular form of activity that can be done at various intensities. The Physical Activity Guidelines states that all adults should aim to perform cardiovascular activities at moderate intensity for 30 minutes per day, totaling 150 minutes per week, or 75 minutes per week for health benefits.
A review of randomized studies found that exercise programs performed at moderate intensity for 6 to 12-months showed improvements in weight, waist circumference, and cardiovascular risk in overweight and obese populations.
Based on the recommendations from the Physical Activity Guidelines, the program delivery of the BodyBoss Method at 24-minute duration for three times per week satisfies the weekly requirement to experience health benefits.
Unilateral Exercise
Unilateral exercise can expose an individual to providing challenges, instability, and balance. The performance of unilateral exercise can influence the overall intensity, increasing the amount of work the muscle goes through compared to performing bi-laterally (use of both limbs).
A study found that unilateral exercise may provide more core activation when exercises are performed unilaterally compared to bilaterally, and when standing compared to seated.
Depending on your level of comfortability and assuming to expect challenges of initially performing exercises, unilaterally should exercise caution.
When you are uncomfortable with performing the activity, modifying the exercise so that you are using both limbs is the best and safe recommendation.
Is BodyBoss Method Safe?
In 2018, the guidelines for performing physical activity recommended that adults should seek to obtain 150 minutes of aerobic exercise per week, perform 2-3 days of resistance training, and balance and flexibility training/ 3 times per week.
As it may seem much for those with time constraints, the BodyBoss Method contains useful components in their exercise programming to promote increased fitness levels. The BodyBoss Method plans for you to complete exercises three times a week with a day in between for rest.
However, one day of recovery may not be enough if you are older. A study found that older adults over the age of 65 required more than three days to recover from a HIIT session.
BodyBoss claims to provide many solutions, which can lead to confounding information to determine if this program will be right for you.
If you are pressed for time and worry about consistency with performing the exercise, the BodyBoss Method is a viable program. It may even be more enjoyable. However, if you are older with chronic conditions such as arthritic issues, finding another formidable means of an alternative may not be appropriate for you to perform.
The BodyBoss Method does contain a periodization chart that shows you the cycle of progression to higher levels of intensity in the coming weeks. Meaning, you will start with low-level exercises before exercises begin to increase in challenge. The training effects may take longer for those who are older and those who are physically inactive.
A study found that the 11 individuals who performed HIIT had no adverse effects from the programming. Still, individuals should exercise caution to lead to increased force production and muscular demands.
Most importantly, a well-balanced diet helps to increase the overall effectiveness of exercise protocol, especially to promote changes in body composition. If you are seeking changes to improve your health and increase physical activity levels, it is always recommended to seek clearance from your Physician.
What Is The Cost?
You can purchase the BodyBoss program as either digital downloads or paperback workbooks that provide structured guides for explosive workout routines, toning exercise, and nutrition advice.
Ultimate Body Fitness Guide: $49.50
Tone Guide: $44.90
Superfood Nutrition Guide: $39.90
Fit Challenge: $44.90
Fitness & Tone Bundle: $59.90
Tone & Nutrition Bundle: $57.90
Fitness and Nutrition Bundle: $69.90
BodyBoss Method offers a 30-day 100% money-back guarantee. If you purchased the printed book, whether on its own or as part of the bundle, you will need to send it back within 30 days from the date of delivery to process the refund after receiving it.
If you purchased the online edition of the program, you would be refunded immediately. You will no longer have access to the BodyBoss account should be made within 30 days from the date of the purchase.
The Bottom Line
The BodyBoss Method uses HIIT as an intervention to promote changes in body composition and increases levels of fitness.
Their method of progressively introducing new challenges in each of the four cycles may provide a safe and effective program to achieve the benefits. To achieve these benefits, it is essential to practice consistency as the benefits of exercise occur only after the completion of your previous exercise.
Performance of the BodyBoss Method should also require a comprehensive, well-balanced diet, which BodyBoss offers on their website.
The science supporting diet and exercise is even stronger. It would be best to review the BodyBoss Method nutrition program with a qualified medical professional before you intend to plan on adjusting your energy intake.
Given the evidence regarding HIIT as a time-efficient intervention to provide benefits of overall health and fitness, the BodyBoss Method is a viable program that can help to deliver these benefits.
Customer Reviews
Our Promise to You
In order to safeguard you and ensure helpfulness and relevance, our compliance team manually assess every customer review before it goes live.
We have a zero-tolerance policy for fake reviews, and companies cannot control or alter any reviews at any time.