Figure 8 Fitness
Claimed This company has claimed this profile, is getting alerted on any new customer reviews entering this page, and may engage in dialogue with its customers to address their matters.

Companies cannot pay money or provide goods in order to remove or alter customer reviews.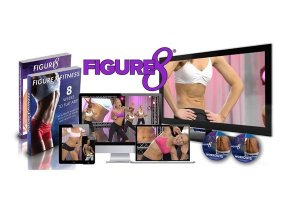 Figure 8 Fitness workout program combines dance moves with core exercises to give you a six-pack while you're having fun. This program is ideal for those who dislike traditional workout classes, but better options may be available for those who prefer variety.
Figure 8 Fitness Review: A Detailed Look
This article contains links that should you click and make a purchase, we may earn a commission from the sale. See our Advertiser Disclosure.
Figure 8 Fitness is a home-based, eight-week workout program that combines competitive Latin dance training with core strengthening exercises to help you tone your abs and shed unwanted pounds. The plan claims that it can help you build a six-pack without the boredom that comes with basic ab workouts.
This fitness program was founded by Jaana Kunitz, a Latin DanceSport world medal winner and certified fitness trainer who is famous for her dance-inspired workout routines.
The Figure 8 Fitness program includes 14 classes and instructional videos that are split into three phases, each of which is designed to help you progressively challenge your body.
Will this Latin dance program help you get the body you're dreaming of? Our analysis looks at the important details to help you decide.
A unique approach to fitness compared to traditional exercise classes
Appealing to many people who hate other kinds of exercise
Possible to purchase the program outright or sign up on a subscription basis
Subscription program more limited than competitors
Some users had customer service problems
Might be too tricky for exercise beginners
How Does Figure 8 Fitness Work?
Figure 8 Fitness is a workout based on the idea of Dynamic Core Cardio Training.
This is a term unique to the program, which it defines as an innovative approach to cardio where you combine your body's natural movement patterns with three-dimensional exercises that keep your core muscles firing as you remain in an optimal cardio zone.
In other words, Figure 8 Fitness helps you train your muscles in three planes: forward and backward, side-to-side, and rotational. This helps you build up a flexible, toned midsection.
The program starts by walking you through the steps of these foundational exercises, and it builds on them as you gain fitness.
Jaana demonstrates the proper execution for every move before she puts them to music so that exercisers can perfect their form and lower their risk of injury.
The program also offers videos with a back view perspective so that you can see the moves from a different angle.
The Three Phases of the Figure 8 Method
Figure 8 Fitness program is divided into three phases: Learn, Burn, and Sculpt.
Phase 1: Learn
Phase one of the program is designed to familiarize you with the three essential core moves that are foundational for the Figure 8 Fitness program.
These classes focus on form and technique so that you learn how to keep your back straight and abs engaged during the workouts, and the fluid movement patterns necessary for completing each hip movement to improve your spine flexibility and create toning.
The program recommends you stay on phase one until you feel like you have mastered the basic moves, as the next two phases will build on them.
Phase 2: Burn
Throughout Phase 2, Jaana teaches you simple yet effective core cardio movements that you repeat in different combinations to fast-paced dance music like salsa, paso doble, jive, rumba, samba, and merengue.
These exercises are meant to keep your heart rate elevated while targeting your core muscles.
Each Phase 2 workout includes a "metabolic accelerator" segment filled with power exercises that you need to perform for about 30 seconds at a time to improve your endurance and boost your post-workout metabolism.
These dance moves might be difficult because of the combination of fast footwork, body action, and arm movements, so if you're feeling challenged the program suggests dropping one portion of the movement and focusing on the other two.
Phase 3: Sculpt
In this final phase, Figure 8 Fitness focuses on sculpting the rest of your body through toning exercises that target your arms, back, shoulders, legs, and glutes with resistance bands for an extra level of fitness. No other equipment is required.
By the end of this phase, the program promises that you'll be closer to achieving your ideal physique. You can continue following the program longterm to maintain your results.
Pricing
The complete set of Figure 8 Fitness classes can be purchased from the parent website, Body FX, for $47. When you buy this program, you receive digital access to 14 video coaching and workout sessions, and you also have the option to receive DVDs of the program for an additional $10 in shipping costs.
The program comes with the following extras.
Success Trackers: Track your results each week to monitor your fitness improvements in real time.

Workout Journal: A workout journal to track your exercise progress through each part of the series to help you gauge your progress and stay focused. It also lets you plan out the exercise schedule that fits your needs with the Figure 8 Full Workout Plan and Express Workout Plan.

PDF Workout Guide: This downloadable guide offers step by step instructions for completing the Figure 8 Fitness program, along with move modifications, warm-ups, and cool-downs.

Nutrition Blueprint: This nutritional guide is designed to help you boost your metabolism for faster workout results.

Figure 8 Express: This fast-paced workout is meant for people who struggle to fit a full-length routine or who have joint pain that limits their endurance. It comes with access to over thirty 10-minute video-coaching and workout sessions.
You will also gain access to an Exclusive Figure 8 Fitness Facebook group that lets you build accountability with other exercisers completing the program.
Your purchase is covered by the Figure 8 Triple Guarantee, which includes a 60-day 100% money-back guarantee.
Body Fx Subscription Option
Body FX is the parent company of the Figure 8 Fitness program, and it is currently possible to become a subscriber to the entire network for $11.99 per month or $108 per year ($9/month).
This subscription lets you access to over 100 hours of video workouts offered by the brand, including the original Figure 8 Fitness, Figure 8 Ultimate, Figure 8 PRO, JNL Fusion, No Excuses, Jaana Rhythms, and others.
This membership also includes nutrition education materials like meal plans, daily meal suggestions, and personalized nutrition advice from a certified Sports Nutrition Specialist.
You'll also receive daily email coaching that focuses on three areas: mindset training, fitness and nutrition education, and the opportunity to join an online community where you can take part in program competitions for monetary prizes.
If you chose to cancel your membership, you won't lose access to any programs you purchased outright.
Analysis of Customer Reviews
More than 60 customers have left reviews of Figure 8 Fitness on our website. The reviews average 4.3 stars out of five, and 81% of customers say they would recommend this program to others. Below are the key takeaways:
Common Compliments:
High quality, engaging workouts
Workouts fly by so users forget they are exercising
Great value for a home fitness program
An effective way to lose weight
Common Complaints:
Some people never received their purchase or weren't able to access the videos
Customer service difficulties with the money-back guarantee
Too challenging for beginners
Some found Jaana slightly too chatty
Popular Alternatives
If signing up for a monthly subscription fitness program appeals to you, a few popular alternatives to Body Fx include Beachbody on Demand, Peloton App, and Aaptiv. Here's how they compare:
| | Body FX | Beachbody on Demand | Peloton App | Aaptiv |
| --- | --- | --- | --- | --- |
| Price | $9–$11.99/mo. | $9–$13.33/mo. | $12.99/mo. | $14.99/mo. or $99/yr. |
| Content Type | Hundreds of hours workouts along with nutritional guides and a supportive online community. | Access to 1,100+ workouts within 50 multi-week programs. | On-demand and live stream workouts (20+ new classes offered each day) | On-demand (audio content only) |
| Types of Exercise | Dance, cardio, lifting, fusion fitness, abdominal workouts | Dance, cardio, strength training, core workouts, yoga | Yoga, cycling, running, strength, meditation, boot camp, stretching and cardio workouts | Treadmill, outdoor running, elliptical, walking, rowing, strength training, stretching, indoor cycling, meditation, stair climbing, and boxing workouts |
| Workout Length | 20–45 minutes | 15-60 minutes | 5–90 minutes | 10–60 minutes |
| Approx. Number of Workout Routines | 100+ hours of workouts | 1,100+ workouts, split into different fitness programs | 10,000+ workout videos with more content added daily | 2,500+ total workouts, more workouts added weekly |
| Extra Equipment Needed | NA | Some programs require additional equipment like yoga mats, resistance bands or free weights | Most classes require access to a spin bike, treadmill, or free weights | Many workouts require access to gym equipment |
Body Fx comes in at a similar price point to many other home subscription fitness programs. However, this platform offers just a fraction of the content as its competitors. Body FX also provides the least variety of workouts, as the majority of its offerings are cardio-focused dance classes that tone your core.
If that's your jam for working out, then we don't think the other platforms can fully compete. Beachbody on Demand does offer several similar programs like 80-Day Obsession and Hip Hop Abs, but you won't get as many classes as Jaana offers with Figure 8 Fitness.
For those who like to keep things more varied with their workouts, each of these other platforms seems to be a better buy.
Beachbody on Demand lends itself the most well to working out at home without fancy equipment, while Aaptiv's audio-focused workouts are excellent to take with you to the gym.
Peloton app offers lots of content, but most of its focus is on indoor cycling and treadmill workouts, so without access to that that equipment, you will miss out on the app's full features.
The Bottom Line
Figure 8 Fitness is an immersive exercise program that will keep you moving from the beginning to the end of every workout. A one-time purchase gives you total access to the plan for life, or you can also commit to a monthly subscription through Body Fx for extra perks.
Jaana Kunitz's fitness program is known for fostering a vibrant online community, and all members can join the program's Facebook group to gain accountability and encouragement before beginning.
We think this program will be a hit with women who want to lose weight but don't love traditional workouts. The plan is easy to follow, and there are plenty of options for modifying the moves if you aren't able to complete them as directed. You definitely don't need to be a dancer to enjoy it.
Those who prefer traditional fitness programs might find some of Figure 8 Fitness's competitors to be a better value. Most offer a broader range of workout options as well as larger online communities for finding support. Each of the options mentioned above provides free trial periods, so you might want to experiment with a few before committing to a monthly subscription.
Special Offer
Looking for a Way to Get in Shape, Lose Weight, and Improve Your Health?
Noom is offering our readers a 14-day trial for a limited time. Click here for this special offer.
---
---
This company is actively collecting reviews from its customers. All reviews submitted are subject to moderation and approval to ensure they meet our

Review Guidelines

.

Purchasing Figure 8

By Marni P.

,

Providence, RI

,

Jul 6, 2020
Verified Reviewer

Overall Experience:

I was excited to receive Figure 8 and went to the website to purchase. Buying experience is not leaving me with a good feeling already. No confirmation email even though my credit card has been charged and no way to bypass the free trial option when you go to complete your order. There are just 2 options to click on before the final confirmation page: choose free trial that will auto-bill you every month if you don't cancel before...or choose free trial. You should have the choice NOT to select this option and still be able to get to a final confirmation page. Shame on you as a company. Not above board to have purchase set up this way at all, in my opinion.

I am now reaching out to customer service just to get confirmation that I will receive the product! Already uneasy about this whole transaction and that process should have been completely simple and transparent.

I will update review once this gets sorted out.

Pros and Cons:

No "pros" were specified in this review
Buying experience

Bottom Line: No, I would not recommend this to a friend

---

Unhappy customer

By Diane W.

,

Manchester, United Kingdom

,

May 1, 2020
Verified Reviewer

Overall Experience:

Not happy as I bought Figure 8 online weeks 3 ago, received no DVD in the post or had not any success when trying to logging on as nothing is recognized. I paid money for nothing, and cannot get a response when I have tried to contact them. Nothing good about this from my perspective so would not recommend as communication is key to have customers who can recommend and keep growing.

Bottom Line: No, I would not recommend this to a friend

May 1, 2020

We return all customer support tickets within 24 hours. It is possible our communication is getting stuck in your junk folder. Please try our live chat at: support.bodyfx.com.

They will be able to give you immediate assistance.

---

Only as good as its warranty

By Chuck B.

,

Apr 29, 2020
Verified Reviewer

Overall Experience:

I tried this product as it came with a money-back guarantee, so what did I have to lose? The answer is $50+. This workout just did not work for me, so I tried to return it for a refund. Body FX wanted DVD returned by certified mail, which I happily did. After the DVDs were delivered, they stop responding and never completed my refund. On the positive side, I still have access to the digital media that I paid for.

Bottom Line: No, I would not recommend this to a friend

May 1, 2020

I am really sorry for the issue you have had with our Customer Service. We can try to find your order however we usually need your registered email address. We return all customer support tickets within 24 hours. It is possible our communication is getting stuck in your junk folder.

Please try our live chat at: support.bodyfx.com.

They will be able to give you immediate assistance.

---

Cannot access videos

By Jennifer C.

,

Ontario, Canada

,

Mar 3, 2020
Verified Reviewer

Overall Experience:

I purchased the online videos 2 weeks ago. My card was charged. Cannot access videos. Did not accept my password. I have emailed support@bodyfx.com 3 times with no response. I did not receive an order number on the website. It said payment received then sent me right to the login where I couldn't get in because my password was not accepted. I tried to reset the password but no email was sent. I would like my money back but will need to call the credit card company to reverse payment because I cannot reach customer service. No phone number.

Awful experience.

Bottom Line: No, I would not recommend this to a friend

May 1, 2020

Sorry for the issues you are having! We return all customer support tickets within 24 hours. It is possible our communication is getting stuck in your junk folder.

Please try our live chat at: support.bodyfx.com.

They will be able to give you immediate assistance.

---

Advertisement

---

Too difficult for beginners

By Susan L.

,

Minnesota

,

Jan 18, 2020
Verified Reviewer

Overall Experience:

I loved the idea, and it may be great for some, it just is not for me.

What I'd like to see different. Beginning workouts 15-20 that would be only 1 layer at a time. The next workout...maybe the next day adding a layer and so on.

I gave up with the second half of the one-on-one and Googled dance exercise and found beginner options where I don't have to learn complicated moves.

I read the reviews after purchase which is not like me, but it seems customer service is more aggressive in helping people and always blaming that people entered the email wrong. I can say I did not have a problem, but don't believe I will have a good outcome with writing a review not being positive.

I would recommend to the right person. Even though I am marking I would not.

Bottom Line: No, I would not recommend this to a friend

---

Good workout

By Lynn F.

,

Midway, UT

,

Sep 27, 2019
Verified Reviewer

Overall Experience:

I like these workouts very much. The dance moves are fun to learn and use. My only complaint is that Jaana, the leader, is NEVER quiet. You can't really hear the awesome music from her constant stream of comments! Just give us the move and then let us do two or four reps to the music. We have eyes to see the moves. I find it really distracting and sometimes I have to quit halfway through because I am so annoyed.

Bottom Line: Yes, I would recommend this to a friend

---

Let down by abysmal customer service

By Deborah M.

,

New Zealand

,

Sep 12, 2019
Verified Reviewer

Overall Experience:

I bought the program and signed up to the monthly membership at an additional cost. The first month went great and I began seeing results with this system.

However, these results grinded to a stop when I stopped receiving my daily emails and workouts even though I had paid for them. This went on for 3 months and I had to get reimbursed every month on my credit card.

I thought I'd give them one last chance a few months later so signed back up for the monthly challenge. I received the day 1 email and workout then nothing else! So frustrating. When I approached customer services on numerous times for an explanation all I finally got back was they had sent them out so it must be a fault with my email! Yeah sure! The email I've been using successfully for 10 years for my business with no problem

Bottom line - no accountability on "customer service" side.

Waste of money and disappointing.

Bottom Line: No, I would not recommend this to a friend

---

Definitely not a scam!

By Suzane M.

,

Chesapeake, VA

,

Mar 16, 2019
Verified Reviewer

Overall Experience:

Love these workouts! I paid the extra $10 or so for the DVDs and I don't strain anything, but these workouts are excellent! I have been working out my entire life, since I was 16, over 35 years, and these videos are tough! They are also very fun, and they have made my Zumba classes so much easier at the gym and my hips are finally starting to learn how to move. I highly recommend these videos to anyone!

Bottom Line: Yes, I would recommend this to a friend

---

Updated review

UPDATE

By Lisa D.

,

Bellingham, MA

,

Feb 27, 2019
Verified Reviewer

Overall Experience:

Finally received a response, I have web access now but no confirmation they are sending DVDs. I do find customer service to be lacking and I still have no order number.

Bottom Line: No, I would not recommend this to a friend

Previous review
Feb 20, 2019

Starting to think rip off.

I placed an order as I thought it would bring me to a place where I could get a DVD version of the program. It did not and said it would send me an email as to how to get the version. It has been several hours, no email (yes I checked spam). There is no phone number anywhere that I can call, and the email says "24 hours." In 24 hours scammers can get my credit card number and charge all sorts of things.

(

read more

read less

...)

---

Great customer service, website needs improvement

By Jade P.

,

Washington DC

,

Feb 14, 2019
Verified Reviewer

Overall Experience:

Four stars - I really like the exercise program, loved the customer service rep, but the website could be clearer and more descriptive

I was concerned after reading the reviews about not getting the product and having poor customer service. After all, it's not $5 or $10 but over $50, and to not get the product would be very upsetting. I finally decided I'd risk it because for a long time, I've been looking for an exercise program that focused on the dancing first, with the weight loss/cardio workout happening naturally from the intense dance instruction. Most exercise programs (including Zumba) seem to focus primarily on the workout and pepper in some dance moves and hip hop music here and there.

The website description was very vague in explaining what the product was and how you could access the materials. In fact, much of the information I learned about the program came from other reviews. Furthermore, I am old school and prefer having the DVDs. I could not tell how much the DVDs cost and how much the add-ons were, let alone exactly what I would be receiving. This and the previous reviews added to my nervousness about ordering. So, I emailed the support at Body FX email for clarification and received a response from Valerie in less than 4 hours on a weekend. I could not have asked for better customer service as I emailed her no less than 8 times. She even reminded me to inform her if I decided to purchase the DVDs because I should be reimbursed $4.95 shipping since I already paid for part of it with the other DVD purchase. I received a reimbursement within a few hours of emailing her about my purchase.

So, I personally thought the customer service was phenomenal. However, I should not have had to bother customer service so much if the website was clearer. This is why I gave it 4 stars instead of 5.

Bottom Line: Yes, I would recommend this to a friend

---

Incredible value plus coached by Masters! Figure 8 Fitness does it all!

Overall Experience:

When my husband had his brain aneurysm six years ago, I only focused on him, not thinking what I was eating or how much, just making sure he was fed well and had a healthy routine for his recovery. I gained fifty+ pounds, and thought I would never have to chance to do anything for me.

When I saw the Figure 8 Fitness ad and video in January 2019, something inside just woke me up. I shared it with my husband and asked him to join me and we could have fun dancing. We signed up and ordered DVDs. Our first week was just getting used to moving around more than usual. We changed our diets completely to follow theirs. Everything made complete sense. I stopped drinking Diet Coke and eating sweets. We took it slowly in January, but I still lost 6 pounds, and felt so much better. It actually gave me HOPE that I could be "the old me" fit and trim.

I joined with the monthly program, in which I have access to everything on the site. The monthly challenge is not an extra cost, however, the value and personal coaching are absolutely incredible! If you add up the cost for personal daily coaching, personal dietician, plus paying for personal ballroom dancing by a world known master, in the privacy of your own home, it would cost hundreds of dollars per month. It truly has the most value at the least expense!

This Figure 8 Fitness program also includes such a variety of exercises with different coaches. Janna Kunitz, the owner, brings years of world known professionalism, with some of her colleague masters to this program, and it allows anyone to go at any pace, and do it carefully. I am absolutely impressed with Figure 8 Fitness and TRUST this program. I have a goal by April to get rid of most of my weight, and can't even imagine doing it with any other fitness program. Jaana teaches mindset along with physical change for the better! The best part is meeting wonderful women around the globe in our group Facebook, and hearing their positive changes! It is absolutely inspirational and I never feel alone.

THANK YOU JAANA for your hard work and dedication in creating and providing Figure 8 Fitness, a COMPLETE WELLNESS PROGRAM! I am so very grateful!

Bottom Line: Yes, I would recommend this to a friend

---