Peloton App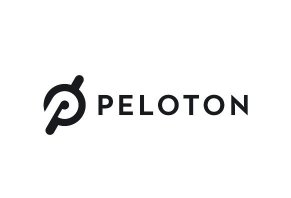 Summary
The Peloton App gives subscribers access to the fitness brand's content without the cost of purchasing a Peloton bike. My experience with this app has been great, but it has its limitations.
Pros
An impressive variety of workout styles, instructors, and music
iOS users can download works, sync Bluetooth-enabled devices
An excellent substitute for traditional gym workouts
Cons
Android app is limited compared to the web interface and iOS
Internet connection is needed to start downloaded classes
Peloton App Review: A Detailed Look
Peloton App is designed to give you access to its virtual workouts without requiring you to pay for the company's premium-priced spin bike or treadmill.
Peloton is primarily known for its high-tech stationary bikes with built-in HD touchscreens. These bikes make it possible to stream NYC studio workouts on-demand and in real-time, monitor your fitness metrics, compete with other remote cyclists, and receive personalized shout-outs from the instructors.
The app lets those who don't own a Peloton Bike access these same studio cycling classes, as well as yoga, strength training, meditation, boot camp, stretching, dance cardio, and outdoor workouts.
In this review, we take a detailed look at all the important factors of this app to help you decide if it is right for you.
How Does Peloton App Differ from the Bike?
The Peloton Bike offers an all-in-one workout experience for studio class enthusiasts.
The bike comes with a 21.5-inch touchscreen, and it displays real-time performance tracking like your total distance, cadence, resistance level, calories burned, and power output.
These metrics can be displayed on a real-time leaderboard so you can see how you stack up against the rest of the class and even get personal shout-outs from the instructor.
To access these classes, you'll need to pay $39 per month on top of the initial cost of the bike.
For a third of the cost, $12.99 per month, the Peloton App gives you access to these same classes, but with stripped-down metrics.
For example, the app won't store your cadence, heart rate, or total output information, and you won't see how your performance compares to everyone else on the leaderboard.
iOS users can pair Bluetooth enabled devices to the app to monitor their cadence and heart rate, and they will see a "here now" leaderboard during workouts. They also have the option to pre-download workouts before starting them, though an internet connection is needed to get the class going. (After it starts, you can put your phone on airplane mode).
My Experience with the Peloton App Cycling Classes
I have been using the Peloton App on an android tablet for over a year. I follow the cycling classes on a Schwinn spin bike and also use it regularly for outdoor running and yoga.
My solution for combating the app's lack of metrics is to pair my phone with a Woohoo cadence sensor and heart rate monitor.
I track my heart rate and cycling speed on my phone while watching the class on my tablet mounted to the bike. This gives me enough real-time data during each workout that I don't miss the motivation of a leaderboard.
Some people feel differently, though, and many eventually upgrade from a setup like mine to the real Peloton.
The most significant difference between my cycling setup and the Peloton bike is that I don't have a way to track my resistance level or power output.
Instructors will call out ranges for your cadence, resistance, and occasionally output levels during rides, and the only metric I can feel confident that I match completely is my cadence.
The time when this is the biggest setback is during 'Powerzone' classes, where the instructor tells you to spend set amounts of time within each output "zone."
Since I am a seasoned cycler, I feel comfortable estimating these metrics for myself and still get in a great workout every class.
Slightly less data is a fair tradeoff to me to paying $12.99 per month for the app and using the spin bike I already own compared to buying a Peloton and paying $39.99 per month.
However, that's a personal judgment call. Those who are newer to spin classes or working out, in general, would likely benefit more from seeing these metrics so that they could tell whether they were pushing themselves enough and monitor their progress over time.
Other Workouts
There's more to the Peloton App than indoor cycling classes, and I've put it through its paces over the past year. Here's a summary of the other class options:
Strength
Strenth-training classes range from bodyweight workouts to core exercises and heavy strength training sessions. You'll want to have a variety of dumbbells on hand to maximize your benefits, and each class displays the recommended equipment in the description.
While I enjoy these classes, I wish the app showed more information beforehand about the class plan and training moves so that I could better choose workouts that fit my priorities.
Yoga
Peloton yoga has expanded in the past year. Today, there are six instructors offering live classes from ten to 75 minutes. Some classes are themed by activity (e.g. 'core' or 'slow flow') or music choice.
As a yoga enthusiast, I find these classes fantastic for stretching at home and have completed more than 100 in a year.
Everyone will have a favorite instructor, and I prefer Denis Morton and Kristin McGee for their no-nonsense approach to walking me through each move.
One complaint is that callouts for milestones can get annoying, especially when they break up a workout's flow.
Meditation
Peloton meditations range from five to 30 minutes and are designed to relax and center you. Some cover meditation basics, while others are designed to help you sleep or recover after a workout.
Cardio
For those who want to sweat without running or cycling, Peloton cardio workouts incorporate HIIT and dance cardio moves to get you moving, even with minimal space. Most max out at 20 minutes.
Stretching
Cool down and speed up recovery with a range of classes designed for stretching specific body parts or your whole body. Most are five to ten minutes.
Outdoor
These running and walking classes are audio-only so that you can exercise without looking at a screen. iOS users can download these classes, while those with Android devices will need to maintain an internet connection.
As a long-time runner, I've loved adding Peloton outdoor to my routine. The classes help me mix up my otherwise repetitive running route and I appreciate the variation between class types (HIIT, intervals, and fun runs).
Most feature music I personally find better than what's offered by competing workout apps.
Running
Designed to be followed on a treadmill, Peloton running workouts range from ten to 60 minutes and are offered as endurance classes and fun runs as well as workouts that focus on speed, intervals, or staying in a specific heart rate zone.
You'll watch an instructor who is completing the workout alongside you.
Walking
Similar to the running classes, these workouts involve walking on a treadmill. They range from ten to 60 minutes, and some involve combos of running and walking.
Bootcamp
Split your time between strength training and running on a treadmill with workouts that push every part of your body. Most require hand weights. I've adapted these workouts to use my spin bike instead of a treadmill with great success.
Analysis of Customer Reviews
There are more than 4,000 reviews of Peloton App on Google Play (averaging 3.9 stars) and over 285,000 in the Apple App Store (averaging 4.9 stars). Here's what customers are saying about their experiences.
Common Compliments:
Excellent mix of workout programs
Offered engaging cycling workouts even without a Peloton bike
Possible to join live classes
A great choice for home yoga workouts
Instructors are encouraging without being overwhelming
Good music selection
Great for people traveling
Common Complaints:
Android app lacks key features found in iOS app
Many classes aren't suitable for fitness beginners or those with movement restrictions
The Bottom Line
The Peloton App makes it possible to stream Peloton workouts without committing to the brand's equipment costs, and it offers thousands of classes that go beyond cycling.
Just keep in mind that your experience as an Android user will be very different than for those with Apple products.
However, you'll still be able to take live classes (and even receive instructor shoutouts during milestones). As an Android app user of over a year, I don't believe these limitations are a dealbreaker.
If you're looking for a home workout system that gives you access to a greater fitness community, the Peloton App is a smart option to consider. At a minimum, it's an excellent way to see whether you like the service before committing to a Peloton bike.
Customer Reviews