Peloton Digital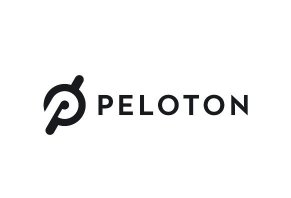 Peloton Digital lets you take your cycling workouts (and many more!) off the brand's bike and onto your own equipment for less than $20 per month.
Peloton Digital Review: What You Should Know
For those who are interested in joining the Peloton trend but don't have thousands to drop on the brand's premier equipment, Peloton Digital is a fitness app that promises to let you stream studio-quality workouts from home.
As we've written previously, Peloton gained prominence through a 2012 Kickstarter campaign, and soon transformed the studio cycling world.
The program is based around specialized stationary bikes with built-in HD touchscreens that make it possible to stream NYC studio workouts on-demand and in real time, monitor metrics, compete with other remote cyclists and receive personalized shout-outs from the coaches.
However, this high-end fitness system comes with a price tag to match, as Peloton bikes cost upwards of $2,000, streaming classes comes in at $39 per month, and you may need to pay $250-$750+ more for bike installation and brand-specific cycling gear.
For those who want the Peloton experience but feel priced out by the original bike, the brand offers Peloton Digital as a lower-cost alternative. But will Peloton Digital give you the same workout experience, or is it only a weak comparison to the real thing? Let's look at the details to learn more.
What Is Peloton Digital?
Peloton Digital is the cult-favorite cycling brand's standalone workout app. While Peloton Digital was released for iOS in June 2018, it only became available for Android in December 2018.
At the time of writing, the app offered more than 11,000 on-demand workouts and up to 20 opportunities each day to join live-streamed classes taught by elite NYC instructors. Each day's live classes are then added to the app's video library for unlimited streaming access.
Along with studio cycling classes, the app offers yoga, strength training, meditation, boot camp, stretching, cardio, and outdoor workouts.
These classes range from five-minute pre-run stretching routines to 90-minute endurance cycling rides. Most of these classes are provided in video format, though the outdoor running classes are exclusively audio tracks.
Peloton Digital users can filter through these classes by type, length, instructor, and music genre to find the sessions that most appeal to them, and they can use the calendar feature to schedule time for live-streamed classes.
In this way, Peloton is striving to take their exercises "beyond the bike" to appeal to a broader audience.
How Does Peloton Digital Differ from Regular Peloton?
As we explained in our article about Peloton Bike, this high-end stationary bike offers an all-in-one workout experience for studio class enthusiasts.
The bike comes with a 21.5-inch touchscreen, and it displays real-time performance tracking like your total distance, cadence, resistance level, calories burned and power output.
If desired, these metrics can be displayed on a real-time leaderboard so you can see how you stack up against the rest of the class and even get personal shout-outs from the instructor. This video access isn't free though, as you'll need to pay $39 per month to use it.
Peloton Digital, in contrast, doesn't offer the same opportunity for monitoring stats. You can still stream Peloton studio workouts, but you won't see your stats in real time or show up on the class' leaderboard.
Likewise, using a non-Peloton brand bike makes it harder to match your cadence and resistance to what's instructed, meaning that you'll get a slightly less exact workout experience.
Do these differences matter? We looked at comments in a Reddit forum about deciding between using a Peloton bike or using Peloton Digital with a different bike to get a sense what the consensus was.
Some redditors stated that the app worked fine for their needs, so long as they had a separate way to measure cadence. Others noted that the difference between the two was night and day and that they get a significantly better workout with the real bike because of how precise it was.
Overall, it seems that Peloton Digital is perfectly adequate for those who already have access to a stationary bike and want to get a good workout, but that the full program is hard to beat for those who want to truly challenge themselves, improve their times, and become a better athlete. You'll have to decide which category best describes you.
How Much Does Peloton Digital Cost?
At the time of writing, Peloton Digital cost $19.49 per month. This gives subscribers unlimited access to classes on an unlimited number of devices, with up to three devices streaming content at once.
All new users can take advantage of the program's 14-day free trial, and the subscription can be canceled at any time without penalty.
What Do Customer Reviews of Peloton Digital Show?
Is Peloton Digital worth the monthly cost? We looked at customer reviews of the app on the Apple App Store and Google Play to get a sense of what users think of the app.
When we did our research, the app was ranked at 4.9/5 stars after over 22,000 reviews on the Apple App store and averaged 4.1/5 on Google Play after 150 reviews (the app had only been available on Android for two weeks at the time of writing).
The comments sections of these two app stores offer a wealth of information about how people feel about Peloton Digital.
The reviews we read showed that the majority of users loved the app, but that Android users struggled to connect the app to their TV, and that cycling enthusiasts wanted more side views of cycling instructors so they could more easily match their cadence while exercising on non-Peloton stationary bikes.
Peloton Digital won rave reviews for their video quality and instructor enthusiasm, but a few people commented that the class options were sparse in every category beyond cycling and that they wished there were more options for cardio, yoga and meditation classes.
It was also a common complaint that there wasn't any preview feature for classes, meaning that playing a video for even a few minutes was enough to have it counted as a completed workout by the app.
Overall, we noted from some of these reviews that people who already owned a Peloton bike and wanted to expand their exercising beyond cycling seemed happiest with the app.
Those who tried to use it for a lower budget Peloton experience were more likely to be disappointed in the limited features and fewer in-the-moment stats compared to using a Peloton bike.
However, Peloton Digital costs just a fraction of the price of the regular program, so many people will find the cost savings worth the loss of features.
What Are Popular Peloton Digital Alternatives?
While Peloton is one of the biggest players in the home fitness movement today, there are plenty of other options for those who want to take control of their workout routine.
Below are three popular workout options (plus standard Peloton) and information about how they compare to Peloton Digital:
| | | | | | |
| --- | --- | --- | --- | --- | --- |
| | Peloton Digital | obé Fitness | Peloton Cycle | Aaptiv | FightCamp |
| Cost | $19.49/month | $27/month | $39/month, plus bike cost ($2,000+) | $14.99/month or $99.99/ year | $39/month |
| Class Type | Livestreamed and on-demand workout videos, ranging from 5 to 90 minutes. | Livestreamed or on-demand workout videos, typically 28 minutes | Live and on-demand workouts, ranging from 20 to 60 minutes | Audio fitness routines that guide you through a variety of workouts | On-demand group boxing workouts |
| Workout Type | Cycling, running, strength, outdoor, yoga, meditation, boot camp, walking, stretching, and cardio | Sculpt, strength, power, dance, circuit, HIIT, yoga, yoga sculpt, and restorative stretch | Spin workouts | Over 2,500 guided workouts for home, gym, and outdoor use | Boxing workouts |
| Extra Equipment Needs | Stationary bike, treadmill, free weights, and/or a yoga mat (depending on the class selection) | "Level up" moves require hand weights or resistance bands | Peloton bike, shoes, and other specialized merchandise | Dependent on the workout, some are meant for gym use and require access to weight machines | Boxing gloves, free standing punching mag |
Diving in, there are some clear similarities between these programs. Peloton Digital is most comparable to obé Fitness and Aaptiv, as all three programs offer on-demand workout guidance.
While obé exclusively provides videos and Aaptiv only offers audio workouts, Peloton Digital differentiates itself by providing both. Likewise, the Peloton app offers the most variety of cycling workouts, though the app is somewhat more limited than the other options when it comes to the other workout options.
For those who love cycling classes and are content to make that their primary workout, they will find that it's hard to beat the features and full experience of a standard Peloton bike and subscription program.
The same can be said for boxing enthusiasts and FightCamp. Both programs have expensive equipment costs, but they offer unparalleled workout experiences for these two forms of exercise.
If you're looking for a more well-rounded workout experience, you first need to decide whether you want a visual or auditory coaching experience. Some people prefer to watch an instructor perform each move, while others don't want the screen distraction and prefer only to listen.
Those with a strong preference for listening should consider Aaptiv, while Peloton Digital or obé Fitness better serve those who want videos.
Which fitness program is best? In short, it's the one you can commit to. That factor might give Peloton an edge above the competition. This mega-popular fitness system has attracted a loyal following, and there are numerous online communities and groups for those who are passionate about the program.
If the built-in community of Peloton appeals to you, you may find that this is the program that keeps you most accountable to your exercise routine.
The Bottom Line: Should You Consider Peloton Digital?
Though only released for Android a few weeks before this article was published, Peloton digital is making an impression in the fitness world. This app makes it possible to stream Peloton workouts without committing to the brand's equipment costs, and it offers thousands of classes that go far beyond cycling.
At $19.49 per month, Peloton Digital is cheaper than a standard Peloton subscription, and on par, price-wise, with the other workout video streaming services we looked at (Aaptiv and obé). The app also offers thousands of workout options and six workout varieties, including audio-only outdoor exercise routines.
Customer reviews of Peloton Digital show that the brand is still working through some compatibility kinks for the Android app, but that it gets an overwhelmingly positive response from long-time subscribers.
While you won't get as detailed of cycling workout statistics as you get from pedaling on a Peloton bike, this app-only option costs half as much each month, and you won't have to purchase Peloton brand equipment before you begin.
If you're looking for a home workout system that gives you access to a greater fitness community, Peloton Digital is a smart option to consider. It's also an excellent way to see whether you like the service before committing to a Peloton bike.
And, as the app lets you cancel your subscription at any time, you won't have to worry about spending too much money on a system you aren't using if it's not the right fit for you.
» Recommended Reading: The Beginner's Guide to At-Home Workout Programs