Studio SWEAT onDemand
This company has claimed this profile, is getting alerted on any new customer reviews entering this page, and may engage in dialogue with its customers to address their matters.

Companies cannot pay money or provide goods in order to remove or alter customer reviews.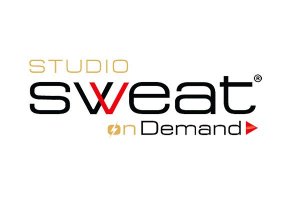 Summary
Studio SWEAT onDemand is a subscription-based fitness program that gives you access to full-length workouts taught by real fitness experts, not actors.
Studio SWEAT onDemand Review: Is It Really Worth It?
For those who want to get fit, Studio SWEAT on Demand promises to put you through your paces even if you can't get to the company's San Diego gym.
Founder Cat Kom started Studio SWEAT in 2010 intending to create a welcoming environment where people from all fitness levels could feel comfortable getting their sweat on.
Today, the brand is best known for their spin workouts, but Studio SWEAT offers a range of workout classes that also include yoga, bootcamp, HIIT, TRIX and more to give you a well-rounded fitness routine.
The company website highlights that Studio SWEAT stands out from their fitness content competition by using real fitness instructors and participants (not actors) and filming a real workout in the brand's gym.
But will you really feel the virtual camaraderie from working out with Studio SWEAT onDemand? This article should help you decide.
How Does Studio SWEAT onDemand Work?
Like many subscription fitness programs, Studio SWEAT on Demand gives subscribers access to their full library of workout videos for a monthly fee. You can choose from hundreds of classes, and more classes are added each week.
It's possible to use the service online or through the company's Android or iOS apps. You'll first need to pick the level of membership commitment you want (more on that later) and then select a workout to stream.
If you aren't ready to commit to a paid membership, the company offers limited access through a seven-day free trial that lets you sample a handful of classes in each category without entering your credit card information.
Studio SWEAT also occasionally offers live classes that subscribers can stream in real time. You can find their current schedule on the company Facebook page.
Available Classes
At the time of writing, Studio SWEAT On Demand offered the following range of fitness content for subscribers. It's worth noting that many classes combine elements of multiple forms of exercise in one workout. For example, a class might be half spinning and half bootcamp exercises.
Spinning
Studio SWEAT offers a range from spin cycle classes for everyone from beginners to advanced riders, and they last from under ten minutes to over ninety. These workouts can be completed on any bike brand, though all instructors ride on Precor Spinner bikes and the company sells them in a package deal through their site.
Abs and Core
These classes focus on exercises that tone your stomach and last from four to thirty minutes. You'll need an exercise matt and medium weight dumbbells for a few of the workouts.
Pilates
You'll learn moves that tone your deep abdominal muscles, improve flexibility and improve total body strength through these Pilates classes. All that's needed is a yoga mat.
Barre
With a focus on toning and fat-burning, these barre-inspired workouts are designed to fatigue your muscles, so you develop a dancer's physique.
Bootcamp
These full body workouts will help you burn calories and build muscle through bodyweight moves and reps with medium and heavy dumbbells.
Body Sculpt
You'll keep your heart rate up with these exercises that use dumbbells and resistance bands for HIIT training and toning moves.
Yoga
Relax your mind and body with a range of classes designed for every timeframe and experience level, including meditation sessions and Vinyasa flows. You'll need a yoga mat and yoga blocks for some classes.
Stretch and Restore
Relax after a workout by taking a stretching class to soothe sore muscles and help you recover faster. Many sessions also focus on loosening muscles that might be tight because from sitting all day.
TRX
These classes rely on anchored TRX straps to give you a cardio workout and help you target your muscles in new ways. For best results, you'll also need a set each of medium and heavy dumbbells.
The Cost
You can access all Studio SWEAT onDemand content for $19.88 per month. It's possible to take advantage of savings by signing up for the six-month semi-annual plan for $99.28 ($20 savings) or an annual plan for $188.56 per year ($50 savings).
The company also offers a selection of their videos for a one-time purchase. This can be a smart option for anyone who wants access a select amount of workout content without paying for it on a monthly basis. These cost $7.88 per class or $5.88 per class if you are a subscriber. You can also purchase package deals of three of their top selling classes for $17.73 for a 25% discount.
Like with most subscription plans, your membership will automatically renew for the same length of time and at the same price until you cancel it. The company website states that you can cancel your subscription at any time, though they won't reimburse you for unused months. All digital video purchases are permanent.
Starter Pack Cost
Spin classes are Studio SWEAT onDemand's flagship fitness program, and the company offers a $1,999 starter pack with what new indoor cyclists need to get started.
It's worth noting that Studio SWEAT makes it clear you can complete their classes on any brand of a spin bike. All instructors and in-class participants ride on the Spinner though, so you might find it worth investing in if you want to match their experience.
Below is everything that's included and their suggested retail prices.
Precor Spinner® Ride commercial-grade spin bike ($1,595)
Spinning Connect™ heart rate monitor ($79)
Spinning BIO HR™ Wireless Computer ($99)
Certified refurbished Roku® streaming device ($25) OR Bike tablet mount ($25)
12-month Studio SWEAT membership ($188.56)
Customized weekly workout plans and expert nutritional tips ($60)
Altogether, the value of this bundle totals $2,046.56, which means that it offers subscribers an estimated savings of $47.56 compared to buying everything separately. It's up to you to decide whether this savings makes enough sense to you to buy the bundle or if you would prefer to have more choice over your equipment.
Regarding returns for items in the starter pack, the company states in their terms and conditions that they may offer full or partial refunds or exchanges at their sole discretion. You can get in touch through their contact page to have your questions answered.
What Is the Backstage Pass?
Studio SWEAT onDemand subscribers have the option to maximize their membership by subscribing to Backstage Pass. This service is free for your first year of membership and then costs $5 per month (you can opt out if you decide it's not right for you).
With the pass, you'll receive access to customized workout plans optimized for your goals and body type, weekly nutritional tips, and motivation messages from founder Cat Kom.
Alternatives
Since Studio SWEAT first made its name with spin classes, the most apparent comparisons we can make are between other virtual indoor cycling competitors: Peloton (Bike and App), Echelon Fit, and Flywheel (Fly on Demand). We've fleshed out the most significant comparison points below:
| | Studio SWEAT onDemand | Peloton Bike | Peloton App | Echelon Fit | Fly On Demand |
| --- | --- | --- | --- | --- | --- |
| Price Per Month | $19.88 | $39 | $12.99 | $12.99–$39.99 | $39.99 or free for SuperFly (studio) members |
| Base Equipment Cost | $1,999 for starter pack or you can use your own equipment | $2,245–$2,694 | N/A, you can use your own equipment | $839.98–1,039.98 | $1,699, plus $300 for optional tablet (or use your own) |
| Non-Cycling Classes | Core, Pilates, barre, bootcamp, yoga, TRX | Running/walking, strength training, bootcamp, yoga, meditation, cardio | Running/walking, strength training, bootcamp, yoga, meditation, cardio | "Extra Mile" off bike classes available at an additional subscription cost | "Precision training" off the bike for strength and core workouts |
| Access to Live Classes? | Yes (2–4 per month) | Yes (25+ per day across all workout formats) | Yes (25+ per day across all workout formats) | Yes, various classes each day (schedule regularly changes) | Yes, various classes each day (schedule regularly changes) |
While putting together this chart, we were surprised to see just how many streaming services for indoor cycling have entered the market in recent years. For the sake of being concise, some brands (such as NordicTrack and CycleCast) didn't even make our list.
One way that Studio SWEAT onDemand differs from the competition is that it doesn't offer its own brand of spin bike. Peloton, Echelon, and Flywheel each sell a bike specifically designed for their programming, and in some cases, they come with screens that integrate your workout metrics in real time so you can see how your performance compares to others taking the same class.
While Studio SWEAT recommends a Precor Spinner bike for their classes, it's not as integral to have that specific model as it is for the other brands we looked at. This can be a positive for people who already own a spin bike or want the flexibility to choose a different model.
We found that Studio SWEAT onDemand is most similar to Peloton Digital Membership, Peloton's standalone app that gives you access to live classes and digital library, but without the metrics and leaderboard that you get with the bike.
Both apps cost less than $20 per month and can be canceled at any time without penalty, though Peloton App doesn't offer a discount for buying a year of membership in advance.
While the Peloton App doesn't offer a way to download workouts for offline use, their content library is significantly more expansive than Studio SWEAT's, primarily because the company films upwards of two dozen new classes each day to add to their collection.
We think one of the most significant differences between these two services is the vibe they cultivate.
Studio SWEAT onDemand has built its brand around being relatable, and each class is filmed right within the California gym in standard lighting. It's often possible to see other workouts happening in the background.
Peloton, in contrast, offers a slightly more polished experience by filming each class in darkened studios that put all the emphasis on the instructors, who are celebrities within the brand. Studio participants can be seen in many of the videos, but the camera focus stays front and center.
Likewise, Peloton classes tend to be more metrics-based, as instructors will call out the cadence and resistance number ranges to hit for each part of the workout. This adds precision to the class for those who can follow the instructions with their spin bike, but it can be confusing for people who have less cycling experience.
We found that Studio SWEAT relies more on general cues like "turn up the resistance" and "pedal harder", which are easier to interpret for beginners.
You'll need to decide for yourself which style most appeals to you. Novice exercises might find the toned, glammed and charismatic Peloton instructors to feel too out of touch, while others might appreciate the larger breadth of content this platform contains.
The good news is both apps offer a seven-day free trial, so you can complete workouts with both before you decide.
The Bottom Line
There's a lot to like about Studio SWEAT onDemand.
The brand offers a broad range of fitness content that should keep you from getting bored, and they stand out from the competition with SweatPro, their commercial-use subscription option.
We spoke with many people who unequivocally advocated for cutting the gym membership cord to work out from home instead.
For instance, travel blogger Kathryn Mancewicz told us she made the switch to a home-based exercise a few years ago to save money, and that she was surprised to find that the quality and consistency of her workouts improved when she didn't have to pack a bag and schlep to the gym for every class.
Frequent traveler Luisa Ruocco also told us she ditched the gym in favor of a fitness app so she could exercise anywhere.
But this strategy won't work for everyone, especially if you aren't intrinsically motivated. For those who rely on seeing other people sweating next to them to keep them committed or need the accountability of a fitness class schedule, an app like Studio SWEAT onDemand won't give you what you need.
For that reason, we recommend experimenting with the app for a few weeks before canceling on your gym. You might even find it's beneficial to combine the two by using gym equipment to complete each Studio SWEAT class so you don't need to buy any yourself.
» Recommended Reading: The Beginner's Guide to At-Home Workout Programs: Important Things to Consider
Customer Reviews
Posted on Apr 26, 2021
Corrected
An update to this review. The company reached back out to me and gave me a full refund. I thank them for doing the right thing.
Length of Use: 6–12 months
Bottom Line: Yes, I would recommend this to a friend
Pros and Cons
They made the right correction and refunded my money
No "cons" were specified in this review
Our Promise to You
In order to safeguard you and ensure helpfulness and relevance, our compliance team manually assess every customer review before it goes live.
We have a zero-tolerance policy for fake reviews, and companies cannot control or alter any reviews at any time.