FightCamp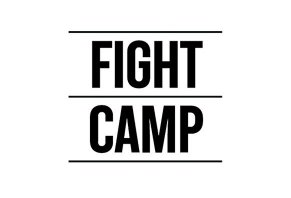 Summary
FightCamp offers a way to complete a studio-quality boxing workout at home with virtual classes and real-time movement tracking. Boxing enthusiasts love it, but beginners might need some extra guidance.
Pros
New classes added regularly
Appropriate for a variety of boxing skill levels
Tracking sensors monitor all your punches for real-time progress
Cons
Complete beginners may injure themselves
No return policy for used equipment
Requires relatively large workout space
FightCamp Review: What to Consider Before You Buy
Looking to bring a studio-worthy boxing session to your home? FightCamp aims to help you get there.
This at-home studio boxing gym combines real-time punch tracking with a growing library of workout videos to help beginning and advanced boxers alike hone their skills and break a sweat without leaving the house.
For a cost of $39 per month, FightCamp subscribers gain access to all the brand's content, including four to eight new videos each week.
In this analysis, we take a detailed look at FightCamp to help you decide if this is the right option for you.
Getting Started with FightCamp
FightCamp's content is available on a subscription basis.
Once you sign up, the company will mail you a set of punch trackers. These trackers give you access to all FightCamp content, and they are essential for tracking punching performance metrics during your workouts.
They will monitor your punch volume, rate, and output to give you instant feedback on your effort level, improvements, and whether you're hitting the right benchmarks.
Once the trackers arrive, you can watch FightCamp videos from the iOS app or by streaming them to a TV. Multiple people can use the same trackers, so long as they create separate accounts within the app.
To get the most out of FightCamp, you'll also need a high-quality punching bag and a pair of boxing gloves.
While it's possible to complete the workouts with only "air-punching," FightCamp states that the additional impact of hitting a physical object like a punching bag significantly improves the workout's benefits by giving you something to direct your force at.
What Are FightCamp Classes Like?
FightCamp offers a range of boxing videos. Each class's introduction will specify its length, difficulty level, number of rounds, and a total punch goal.
You can read through the full class itinerary online as well, including the warmup and specific punch combos you can expect.
The FightCamp punch number system uses the numbers 1–6 to denote each move:
1–Jab
2–Cross
3–Lead Hook
4–Rear Hook
5–Lead Uppercut
6–Rear Uppercut
LK–Lead Kick
RK–Rear Kick
A number followed by a B indicates that you will throw a punch to the body.
Here's an example of a class setup, using the 15-minute Kicking with Flow workout from Flow Master as a sample.
Punch Goal: 275
Warm Up: 30 seconds each of jump rope, arms circle, hip circle, lateral stretch, and 60 seconds rest.
Round 1:
35s: 1-1-Slip L-LK-2-3-RK
25s: Squat Pulse
30s: 1-1-Slip L-LK-2-3-RK
30s: Squat Pulse
30s: 1-1-Slip 1-LK-2-3-RK
30s: Squat Pulse
60s: Rest
Round 2:
30s: LFK-2-2-6-LK
30s: Coast-LFK-RFK
30s: LFK-2-3-6-LK
30s: Coast-LFK- RFK
30s: LFK-2-3-6-LK
30s: Power Coast-LFK-RFK
60s: Rest
Round 3:
30s: 1-2-3-RK-3-2-LK
30s: Pushup Hold
30s: 1-2-3-RK-3-2-LK
30s: Pushup Hold
30s: 1-2-3-RK-3-2-LK
30s: Pushup Hold
60s: Rest
Round 4:
30s: Lk-RK-LK-RK-Sprawl
30s: Skater
30s: LK-RK-LK-RK-Sprawl
30s: Skater
30s: LK-RK-LK-RK-Sprawl
30s: Power Coast-Freestyle
Any non-punch move (coast, skate, sprawl, etc.) will be defined and demonstrated by the coach before each round begins.
FightCamp's punch trackers will only track your progress during the parts of the exercise when you're throwing punches and won't track your exertion during HIIT sections.
Difficulty Levels
All FightCamp workouts are ranked by the following skill levels:
Open: This level highlights basic, entry-level punch combinations for those still learning boxing techniques.

Intermediate: Meant for those with at least three months of boxing experience, the intermediate level utilizes moves like slips, rolls, steps, and 6–10 move punch combos.

Advanced-level: These workouts are best for people with at least ten months of previous experience and are designed to be both physically and mentally challenging (some sequences exceed 15 straight punches).
For those who join the program with minimal previous experience, the company recommends following their Prospect Path, an 8–12 week beginners program that combines boxing tutorials with base workouts to reinforce new skills.
Safety
Is FightCamp safe for beginners to learn the techniques from watching videos?
According to Olympic level coach and boxing gym owner Cary Williams, it is safe to learn boxing techniques virtually, so long as you are following the instructions of an experienced coach who is taking the time to talk through each move.
That being said, Cary told us that this only holds true for people who are shadow boxing, not punching a bag (or another person).
If you are making contact with another object, she states, it's best to work initially with an experienced boxing coach to reduce your risk injury.
FightCamp founder Tommy Duquette told us the brand addresses these concerns by offering their beginner course (Prospect Path) for those who are new to boxing and need to learn the proper form.
Likewise, the Punch Tracker provides data about each punch's effectiveness, which provides a way for users to track their progress over time.
Analysis of Customer Reviews
Here are key takeaways from FightCamp customer review across the web:
Common Compliments:
Great customer service interactions
Excellent motivation for working out at home
Intense, yet fun work from home workouts
High-quality, durable equipment
An excellent substitute for real kickboxing gyms
A unique option for home strength training
Common Complaints:
The app isn't intuitive to use
Instructors aren't always engaging through the video service
Not many options for modifications
Accessory delivery can be slow
Only accepts returns on unused equipment
No Android app support
Pricing
A subscription is required to use FightCamp, which costs $39 per month.
The subscription gives you unlimited access to the workout content, and you can pause or cancel it at any point.
You won't be able to use the app to its full potential without also purchasing the company's punch trackers and wraps for keeping them in place.
In addition, FightCamp sells three different packages:
FightCamp Personal ($1,219 or $51/mo for 24 mos.): Punch Trackers, Quick Wraps, Free-Standing Bag, Heavy Workout Mat, and Premium Boxing Gloves

FightCamp Tribe ($1,349 or $56/mo for 24 mos.): Every in FightCamp Personal plus Additional Premium Boxing Gloves, Additional Quick Wraps, and Kids Boxing Gloves

FightCamp Connect ($439 or $37/mo for 12mos.): Punch Trackers and Quick Wraps
Unused, unopened products can be returned within 30 days for a refund, minus shipping costs
FightCamp vs. Peloton
Peloton is an indoor spin bike equipped with an HD touchscreen. Once you invest in a Peloton bike (priced around $2,000) and pay the $39/month subscription fee you gain unlimited access to on-demand and live-streamed workout classes from the company's NYC and London studios.
You can track your metrics in real-time, see how you compare to others on a live leaderboard, and receive shoutouts from instructors when you hit milestones.
Overall, Peloton's gear costs approximately four times as much as FightCamp's, and with FightCamp, you have the option to purchase the equipment from cheaper suppliers if desired. Both monthly subscriptions cost the same.
One difference between the two services is that Peloton lets you stream live workouts from trainers around the world, meaning that you can be part of a 'virtual class' in real-time and watch the stats of fellow bikers as you exercise.
For many people, this creates a sense of community similar to exercising in a real studio, and it adds incentive to hop on the bike each day.
FightCamp videos, in contrast, are all pre-recorded, which means you lose that real-time element of working out with others.
The Bottom Line
This virtual boxing brand has been received extremely positively by busy fitness enthusiasts who want more freedom for home workouts.
Customer reviews indicate that most people enjoy FightCamp, but wish the content was released more frequently and offered more options for modifications.
Some thought the service was overly expensive and didn't like that the included punch trackers only tracked one aspect of the workouts.
The boxing equipment that FightCamp sells is also an investment, and the company doesn't allow returns on anything that is used. That means if you decide to cancel your subscription, you will be stuck with all the equipment.
There's also some concern that learning boxing from a video instead of a professional trainer might cause you to develop a poor form that could lead to injury.
If you're a boxing novice, consider investing in professional lessons before giving subscribing to FightCamp.
Customer Reviews