Tonal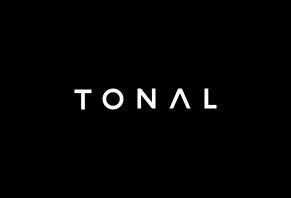 Tonal is an immersive home fitness system that relies on electromagnetic weightlifting technology to help you build up strength and stamina without bulky workout equipment.
Tonal Home Gym Review: Is It Really Worth the High Cost?
Working out from home has never been easier, as companies are releasing new high-end tech-integrated fitness equipment options every year that are designed to bring the gym experience directly to you.
Branding itself as the world's most intelligent fitness system, Tonal is a strength training exercise system that promises to give you a customized workout similar to exercising with a personal trainer. It combines high-tech equipment with expert-led videos and personalized workouts to help you get a full-body workout.
Some people consider Tonal the "Peloton of weightlifting" because it promises to give you a personalized, studio-quality workout experience right from home. Will this flatscreen weightlifting system give you a good workout?
We looked at the facts to help you determine whether Tonal is the right investment for getting in shape.
Pros:
Cons:

All-in-one weightlifting machine
Possible to perform hundreds of movements
Strength training, cardio, yoga classes and more
The system automatically adjusts workouts to your fitness level

Can't be used to full capacity without a $50/mo membership
More expensive than many gym memberships
May be obtrusive in spaces with shared walls
Moving the device voids your warranty unless you work with professionals
How Does Tonal Work?
When not in use, the Tonal weightlifting system resembles a flat-screen TV with arms. The system is powered by electromagnetics that create resistance (up to 200 pounds) to work your muscles just as if you were lifting physical weights. As you exercise, Tonal measures your reps, sets, range-of-motion, volume, power, and time under tension in real-time.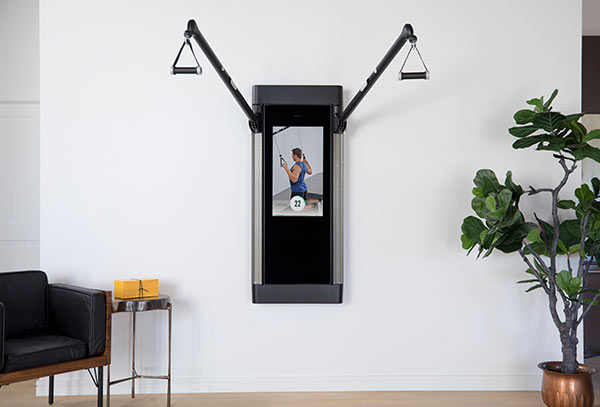 Image credit: Tonal
The central differences between Tonal's weight system and traditional equipment are that you can't use gravity or momentum to aid each movement and that Tonal's artificial intelligence can be programmed to auto-adjust the weight to ensure you stay challenged but not overwhelmed through each rep.
Will using digital weights feel different than physical ones? According to a study from Tonal, weightlifters in a blindfolded test rated Tonal as the highest-quality weight machine they used.
Tonal reports that this is because their unique digital weight system offers more control and safety than standard methods, and it gives you the chance to make micro-weight adjustments to push your progress forward.
Getting Started with Tonal
When you first set up an account on Tonal, the device will determine your baseline strength with a 10-minute test that consists of you completing four movements (seated lat pulldown, seated overhead press, bench press, and neutral grip deadlift) as quickly and powerfully as you can.
At the finish, Tonal gives you a baseline score for your core, upper, and lower body strength and plans out workouts for you based on these stats.
As you complete workouts, the Tonal system will give you recommendations for the amount of weight you should lift and adjusts these recommendations as you build strength. While you perform each move, Tonal measures your progress and modifies the weight levels, meaning that it will automatically reduce your weight load if it senses you are struggling to finish a set.
Workout Types
Tonal offers members access to hundreds of workout classes led by the company's ten coaches. These classes range in length from 20 to 60 minutes and cover a broad range of exercises so that you can get a complete workout from the machine. Below are the current class categories.
Strength Training
This is Tonal's main focus, and you can choose from hundreds of workouts designed to target different muscle groups to help you build muscle, improve overall fitness, or better excel at your preferred sport.
Cardio Classes
These classes combine weights with intense bursts of speed to max out your heart rate and build endurance.
Partner Workouts
These workouts are designed for two people who are switching off between sets. The system's AI will automatically adjust weight levels between participants so that both parties get a good workout.
Custom Workouts
It's possible to build your own workout by choosing from Tonal's available movements and adjusting the reps and sets for each one.
Tonal equipment allows you to choose from more than 170 moves. Popular options include the barbell bent-over row, bench press, Bulgarian split squat, deadlift, goblet squat, lateral lunge, and more. You can filter these movements by the part of the body they target.
Once you build up a class you like, you can name and save these workouts and repeat them as often as desired.
Yoga
You can stream yoga classes from the Tonal screen to improve your strength, stability, and balance. Workouts range from challenging power yoga routines to post-workout recovery sessions.
Free Lift
It's possible to create your own workout on the spot through Tonal's Free Lift Mode. You can complete as many movements as you want, and the program's AI will count your reps and sets and give you real-time weight suggestions.
What Does Tonal Cost?
The Tonal system is available for purchase online and in the various showrooms across the United States. The device has a base cost of $2,995, and financing is available, starting at $149 per month.
This price doesn't account for taxes ($224.4), delivery and installation ($250), or subscription fees for class access ($49/mo). If you stop paying the subscription fee, you can continue using Tonal in free mode but can't follow any classes.
Regarding membership, all purchases are locked into a 12-month minimum commitment. If you choose not to renew the subscription after that point, you will still have access to the digital weight functionality on Tonal.
You can also purchase Tonal "Smart Accessories," which retail for $495. This set includes smart handles, a smart bar, rope, bench, roller, and mat. These tools allow you to complete dozens more moves than possible with the base unit, and they are designed to keep you safer as you work out.
Tonal delivers throughout the contiguous United States, though you should expect at least 2–4 weeks wait time for concierge delivery. Once it arrives, their team will professionally mount it to your wall and connect it to your WiFi and Bluetooth. This installation process takes less than an hour, and it's mandatory.
Installing Tonal yourself will void your warranty, even if you are moving it from one room to another. The minimum cost to have Tonal reinstalled somewhere else is $175, but this price will vary based on location and the scope of the work.
Return Policy
Tonal offers a 30-day refund return policy, minus the installation and uninstallation costs.
Each device comes with a 3-year limited warranty, and you can take up any individual concerns about the service by contacting the Tonal team directly at support@tonal.com.
Analysis of Customer Reviews
Tonal averages 4.3 stars out of five on Product Hunt after almost fifty reviews. Below, we've summarized the main points from these reviews as well as insight gleaned from fitness blogs and review sites about this machine.
Can Replace Strength Training at the Gym
Many Tonal customers bought the machine to replace regular gym sessions, and they weren't disappointed.
These reviewers noted that the machine worked as well as a personal trainer to customize their workouts and that they appreciated how it was possible to choose from a large range of movements and resistance levels, meaning that it substituted for lots of equipment.
Some reported that they had canceled their gym memberships after purchasing the machine.
May Make Noise Through the Wall
One common complaint about Tonal deals with the way the device attaches to walls. Some didn't like that they had to put permanent holes in their walls to mount it, while others found that it was an expensive pain to move because they needed to request an installation team to help move it.
A few ran into problems because they used Tonal on shared walls in their apartments or condos and received noise complaints from neighbors, many of whom thought they were running a chainsaw in their homes.
Too Expensive for Benefits
Many Tonal customers took issue with the device's price tag, as it cost them close to $5000 once they pre-paid for three years of membership through the company's payment plan.
Users wrote that this was more expensive than their gym membership over the same period and that the extra cost for the convenience of working out from home wasn't worth it.
Small and Discrete in Homes
For some Tonal customers, a big appeal of this machine was how well it blended into their homes. They loved that it was aesthetically pleasing in their living rooms, didn't look anything like traditional fitness equipment, and that it blended in with their décor.
Great Interactive Coaching
Many Tonal reviewers loved the program's coaching. They wrote that the quality seemed similar to working out with an expert in person and that they pushed themselves much harder than they otherwise would have during the workouts.
However, some wrote that they missed having a real trainer present to correct their form when learning new moves.
Not Consistent Weights Compared to Dumbbells
For a few reviewers, Tonal proved irksome because of the differences in how its weights worked compared to traditional dumbbells.
As gravity doesn't have an impact on the machine's magnetic resistance, users were at different weight levels for the device than they were with free weights which caused some confusion for planning out workouts.
Key Takeaways
Home exercise enthusiasts have a lot that they like about Tonal's compact design and customizable workout programs. However, the machine lost points from users for its high price point and the difficulty of getting it mounted on walls securely.
Tonal vs. Peloton Bike, Peloton Tread, and FightCamp
How does Tonal stack up in the home fitness industry? The chart below compares this system to a few significant competitors, Peloton Bike, Peloton Tread, and FightCamp, to help you decide:
| | Tonal | Peloton Bike | Peloton Tread | FightCamp |
| --- | --- | --- | --- | --- |
| Base Equipment Cost | $2,995, plus $495 for accessories | $2,245 plus $159+ for accessories | $3,995 plus $229+ for accessories | All equipment is optional (home gym package costs $995) |
| Monthly Subscription Cost | $49/mo | $39/mo | $39/mo | $39/mo |
| Workout Type | Strength-training, cardio, yoga classes | Cycling (more workouts available through included app) | Cardio and strength-training workouts focused around a treadmill (more workouts available through included app) | Boxing |
| Live Stream or On-Demand Classes? | On-demand | Both | Both | On-demand |
| Possible to Perform Exercises Without a Subscription? | Yes, but a subscription is required for the first twelve months. | Yes | Yes | No |
As this chart shows, there are luxury home fitness options available for a variety of workout styles. Each of these premium programs will cost you $1,000 or more for the equipment, and you'll need to pay a subscription on top of that to access the content.
At $2,995, Tonal is priced between the Peloton Bike and Tread, and it offers a similar versatility of workout options as these two programs.
One key difference between them is that Peloton lets users live-stream content and join virtual "classes" where you can see how you compare to the competition and instructors can call you out by name, while all Tonal classes are pre-recorded.
As many people find the most significant appeal of Peloton is becoming part of a studio class in real-time, some users might see this as a drawback to Tonal.
Regarding workouts, FightCamp and Peloton Bike both incorporate strength training elements into their programming, though Tonal offers the broadest range of strength-based exercises and guidance for completing them.
However, this program doesn't have as many options for getting a cardio workout, so users might find it to be less versatile as a complete body workout option.
It's also worth noting that all Peloton bike and tread owners get free access to the Peloton Digital app, which gives them access to hundreds of live and on-demand strength training classes that use dumbbells, resistance bands, and body weight.
Key Takeaway
Users that already enjoy tech integrated fitness equipment and working out from home will find that Tonal offers something unique compared to the competition, but it's limited in its functionality and requires the most expensive monthly membership. This means that the other options might be a better choice for those looking for a full-body workout.
The Bottom Line
Tonal's tech-integrated strength training programs make traditional weight-lifting equipment seem outdated. Also, customer reviews show that many users find that the device delivers a workout experience that's similar to or even better than what they can get with traditional weights at the gym.
However, this experience comes at a high cost, as you need to pay about $4,000 for the system, installation, and smart accessories, and $488 for the mandatory first year's subscription. That amounts to more than $374 per month for the first year of ownership, which is far more than the price of most gym memberships.
Tonal makes sense for people who live in small spaces who want to work out at home. The system wins points for its attractive design and for how well it blends into the background when not in use. Just keep in mind that you'll have to pay a reinstallation fee if you ever decide to move it.
One thing to keep in mind is that Tonal is somewhat limited in function because of the nature of strength-training exercises and the lack of live-streamed content. So, while the system provides an impressive workout opportunity, we don't think it's the best option for most people.
If you're looking to save money on a Tonal system and still gain strength at home, it's worth considering alternatives like online boot camp programs, fitness apps, or even investing in a few in-person personal training sessions at your local gym. These programs can give you the guidance you need without the price tag for luxury equipment, and working with a trainer ensures you learn proper form.
But, if you want the convenience, personalized feedback, and constant workout optimization that this system offers for strength training, then Tonal is worth considering.
» Recommended Reading: The Beginner's Guide to At-Home Workout Programs: Important Things to Consider