Body By Simone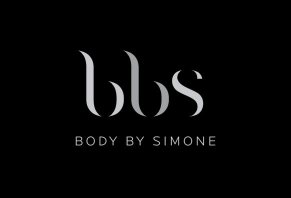 Summary
Developed by Simone De La Rue, Body By Simone includes fitness studios, a subscription app, TV channel, and DVD workouts designed to get you toned through dance-inspired exercises.
Body By Simone Review: Is It Worth It?
Body by Simone (BBS) is a workout philosophy from celebrity trainer Simone De La Rue, a classically trained ballerina with a professional dance career that spanned two decades.
The Body by Simone workout method focuses on building strength without bulk by relying on Simone's foundation in dance. The classes are designed for men and women and are meant to help you lose weight and get toned.
Most recently, the workouts were featured on the E! TV show Revenge Body with Khloe Kardashian.
Is the celebrity appeal enough reason for you to consider following a Body By Simone workout? We'll look at the details here to help guide your decision.
How It Works
Body by Simone is designed to be a "graceful, beautiful and powerful" workout program because it derives its technique from dance.
You'll rely primarily on your body weight and light resistance through bands or dumbbells to fatigue your muscles and get in a good workout.
The exercises are designed to work both the brain and the body so that you stay engaged and entertained until the end, while still challenging yourself with sweat-inducing moves.
Despite the focus on dance, the BBS website states that all skill levels can enjoy the workouts, as the choreography is repeated throughout the classes, so you have a chance to perfect it even if learning it for the first time.
All studio classes are 55 minutes, but you'll have slightly more flexibility in workout length if you choose to follow from home through a DVD, the subscription app, or through BBS TV.
For the best fitness results, the company states you should attend class five days a week and take an intentional rest day weekly to reduce your risk of injury.
The workouts are designed for anyone over age 16, though those who are pregnant or dealing with injuries may need to modify some of the moves.
Body By Simone Studio Classes
Body by Simone studios are available in three cities: Chelsea, NYC; West Hollywood and Brentwood, CA.
Specialty pop-classes are often available at these locations and others, and you can check the website regularly for opportunities.
Each Body by Simone studio sets its class prices and discount bundle rates:
| | West Hollywood & Brentwood | Chelsea (NYC) |
| --- | --- | --- |
| Single Drop-In | $28 | $35 |
| Pack of Five | $135 | $160 |
| Pack of Ten | $250 | $300 |
It's also possible to sign up for an 8-Week Total Body Makeover plan, which is available at all studios.
This package plan gives you a 1-hour private consultation and fitness evaluation with a head trainer, a suggested class attendance schedule with eight weeks of unlimited classes at your home studio, and access to BBS online content. You'll also get a 20% discount on all merchandise and 10% off all personal training sessions.
All class purchases are non-refundable and can't be sold, transferred to someone else, or used for merchandise.
Body By Simone Workout DVDs
Body by Simone also offers a range of workout DVDs based on different fitness goals that you can follow at home. Options currently available included the following:
Prenatal ($19.95): Six 20-minute workouts meant for the first, second, and third trimester of pregnancy.

Arms, Back and Core ($19.95): One 55-minute class that is designed to work the entire upper body and deep core muscles by combining cardio, dance, and HIIT training into one routine. You'll need a resistance band and three and five-pound free weights.

Trampoline Cardio ($19.95): This 55-minute cardio workout is low impact to protect your joints while still getting you in shape. You'll need a mini trampoline and one pound wrist weights.
Dance Cardio ($19.95): This 55-minute workout includes four dance routines designed to tone your arms and abs and keep you sweating the whole time. You need a yoga mat and three or five-pound hand weights.

Hips, Thighs, and Buns ($19.95): A 55-minute lower body workout designed to create long, lean muscles for a dance-inspired workout routine. All that's necessary is an exercise mat and fitness band.

The Signature Classes ($24.95): This collection includes both a 55-minute Full Body and Dance Cardio class for two high-intensity workouts that work the entire body. Both courses are designed for all fitness levels, and necessary equipment includes a workout mat and three or five-pound hand weights.
Body by Simone App
Body By Simone offers an Apple App (no Android compatibility at the time of writing) for $17.99 per month after a free 14-day trial.
This subscription gives you access to almost 100 workout videos—including daily live classes—and it also utilizes artificial intelligence to give you a customized workout and nutrition program based on your personalized workout goals.
These workouts are designed to be combined together and complement the longer workouts available on the DVDs.
It's possible to cancel your subscription at any time, but you won't be reimbursed for unused time that month.
Analysis of Customer Reviews
On Yelp reviews, the Body By Simone studios average four stars out of five. Many people commented that they loved the unique workout options, especially the trampoline classes.
A few reported that the classes were intimidating at first because of the choreography but that the staff was welcoming and supportive. The biggest complaint we noticed was that people thought the studio felt crowded and that workout enthusiasts often struggled to book classes because of their popularity.
The Body By Simone Apple app also wins high marks with users, as it averages 4.7 stars. Users appreciated the workout variety and especially enjoyed streaming live classes from various BBS studios. Another highlight for reviewers was the plant-based, protein-filled recipe options.
Numerous Body by Simone DVD collections are available on Amazon, and they each rank about four stars.
Many people thought the choreography in the workouts was challenging, though some believed each DVD should include more classes for the price.
However, most people loved the exercises for the full-body challenge and felt that they were still engaging even after they had followed the workout multiple times.
Alternatives to Body By Simone
Body by Simone is one option out of many for a celebrity trainer workout routine. Two alternative programs include the Tracy Anderson Method and Ballet Beautiful.
Like Body By Simone, the Tracy Anderson Method is both a streaming service and a chain of national and international workout studios. Tracy Anderson is also a celebrated celebrity trainer, and she is known for her silent teaching style and innovative workout moves.
The Tracy Anderson Method experience is considerably more expensive than BBS. Drop-in classes are rarely (if ever) available, and you'll pay about $12,500 for an annual membership. The Tracy Anderson online studio offers access to pre-recorded classes for $90 per month, and new videos taped in the studio are available for one week before expiring.
Ballet Beautiful was founded by New York City Ballet alumni Mary Helen Bowers, and it takes a more traditional dance approach than these other two methods. You can take classes in the Soho studio for about $38 each, or sign up for a $39 digital subscription that gives you access to over 250 exclusive workouts.
Regarding workout quality, each of these three methods focuses on achieving a "dancer's body" of long, lean muscles. The exercises focus on resistance training and incorporate light weights into the routine.
Body by Simone utilizes the heaviest weights and also is the only program to offer trampoline-based workouts. It's also the cheapest option of the three, which may factor into your decision-making process.
The Bottom Line
If you live close to one of the four studios, attending classes regularly makes sense. Yelp reviews are positive about the studios and workout quality for the price, and many people shared in their comments that the classes offered something that was hard for them to find elsewhere.
One strategy we learned is to consider joining ClassPass in order to score discounts on drop-in BBS classes. This program allows you to buy discounted one-session passes to Body by Simone. It gives you a chance to test whether they are right for you before investing in a bundle or an unlimited month.
If you live further from the studios, then the viable options for you include the app subscription and DVDs. We think that each of these options is priced appropriately compared to the competition.
Customer Reviews
Posted on Jul 24, 2020
Hardly any instruction - Body By Simone: Trampoline Cardio
I like the upbeat tempo and this could be a good workout if Simone put any effort into teaching the moves. She barely even calls out the moves. Really terrible. Don't waste your money.
Length of Use: Less than 3 months
Bottom Line: No, I would not recommend this to a friend
Pros and Cons
Fun, upbeat choreography
Minimal teaching of moves
Our Promise to You
In order to safeguard you and ensure helpfulness and relevance, our compliance team manually assess every customer review before it goes live.
We have a zero-tolerance policy for fake reviews, and companies cannot control or alter any reviews at any time.