DDP Yoga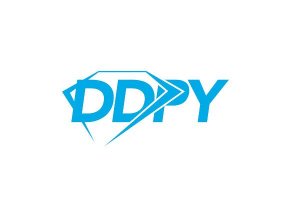 DDP Yoga is a home fitness program from a professional wrestler Diamond Dallas Page that makes yoga accessible for everyone on all fitness levels.
DDP Yoga Review: An In-Depth Look
DDP Yoga is a novel approach to fitness that combines traditional yoga poses with calisthenics, dynamic resistance, and sports rehab therapy to give you a complete workout without straining your joints through running, jumping, or lifting.
Founded by American professional wrestler Diamond Dallas Page, this yoga program was first developed for injured athletes. Page ruptured two spinal discs in his back at the height of his wrestling career and was willing to try anything to rehabilitate himself. Yoga proved to be the solution for his injuries, and he eventually returned to his wrestling career.
Page created DDP Yoga to help others discover the same restorative benefits. Within the program, he has blended elements of yoga with other rehabilitation techniques for a unique low-impact exercise regimen for better health and weight loss.
The program can be tailored to both beginners and professional athletes so that everyone can benefit.
Is this yoga program for people who "wouldn't be caught dead doing yoga" worth it? Will you experience any benefits from it? Learn from our analysis here.
Not intimidating for anyone new to yoga
Many participants lost a lot of weight
Multiple levels to choose from
Can use the app on a subscription basis or pay a one-time fee for DVDs
Expensive for month-to-month membership
May start too easy for some users
"Manly" specific workout style that might not appeal to traditional yoga enthusiasts
How Does DDP Yoga Work?
Most DDP users will access this workout program by way of a subscription through a web browser or its Android or iOS app. On these platforms, you'll first need to create an online account and choose your starting program. Available options included the following:
Limited Mobility: Designed for those who struggle to stand for long periods or have difficulty getting up or down.
Beginner: Best for anyone new to exercise or who has a lot of weight to lose.
Intermediate: Designed for those who can complete all the beginner classes and want a challenge.
Advanced: Comprised of the original 1.0 DVD program, this course helps you increase flexibility, strengthen your core, and heal your body.
After you choose a program, you'll gain access to the program's full features. These include a 20-minute intro video, a schedule for live workouts, weekly motivational messaging, your chosen program's classes, inspirational stories from community members, and nutrition information complete with healthy recipes and guides for smarter grocery shopping.
Workouts range from 15–60 minutes. Each video is marked by a colored diamond that indicates its difficulty level. Most are led by DDP himself, but other instructors are also featured, and all classes include additional participants, many of whom are DDP Yoga success stories.
Almost every workout will include one person who performs a modified version of each move so that you can adjust the routine to your capabilities. The app also offers a limited number of workouts designed for children and pregnant women. A new live class is offered each week, and it will remain on the app after.
It's also possible to pair a Bluetooth heartrate monitor with the app for real-time data on your heart rate zone and total calories burned.
You can earn points through the app by completing workouts, reading articles, or following recipes. These points can be redeemed for DDP shirts and other merchandise.
The app also includes places for uploading progress photos, sharing your measurements, highlighting your current pain points, and seeing where you fall on the points leaderboard compared to other users.
Benefits
The DDP Yoga program promises to help you lose weight, increase your flexibility, improve cardiovascular performance, and develop lean muscles.
It claims to owe its success to activating your muscles through 'dynamic resistance' and elevating your heart rate so that you get an intense cardio workout without impacting your joints.
Dynamic resistance is the idea of continuously counteracting your muscles during a workout to resist the movement. In other words, you are meant to stay flexed and tense when you transition from each pose.
This increases your heart rate, puts you in the fat-burning zone, and makes a slow-moving workout more effective for losing weight.
It also offers room for customization, as you remain in control of how much dynamic resistance you apply to each move. According to DDP, this makes the program accessible for all skill levels because the emphasis isn't on complicated poses but instead on stretching and strengthening each muscle group.
One study adds credibility to this perspective. The study looked at health metrics for obese older adults and found that those who paired resistance training with aerobic exercises that raised their heart rates experienced the most significant improvements in their overall functional status.
Pricing
All DDP app users are automatically enrolled in a trial version that gives them limited access to the program's features. For full access, you will need to sign up for a paid subscription.
Note that we were shown different pricing depending on whether we were using the android app or the web. The pricing listed on the website is in parentheses.
One-month membership: $34.99 ($29.99)/ month
Three-month membership: $49.99 ($39.99)/ every three months
Annual Membership: $95.99 ($86.30)/ year
Each of these subscription plans will renew automatically at the end of the membership period unless you cancel at least 24 hours beforehand. You won't be refunded for any unused time within your subscription if you cancel early and will retain access to the DDP Yoga until the end of that subscription period.
If you need extra help, visit the DDP Yoga support page to submit your request.
Beyond the subscription service, you can also purchase the DDP Yoga program through DVD or digital downloads. These give you the advantage of paying a one-time fee for access, but you won't benefit from new weekly content, the leaderboard or the point system for rewards.
Currently, these programs range in price from $63.99–$95.20 and include between 16–42 workouts. Each purchase also includes three months of access to the app.
Analysis of Customer Reviews
Here at HighYa, we have five customer reviews for DDP Yoga, averaging 4.8 stars. There are more than 800 reviews on the program's official Facebook page, averaging 4.9 stars, and more than 100 on Amazon for the subscription program, averaging 4.4 stars.
Here's what some of the most typical viewpoints are:
Common Compliments:
Great fitness option for anyone with back or joint issues
Not intimidating for fitness novices to try
Users lost unwanted pounds and inches
An excellent way to improve flexibility
Not "boring" like traditional yoga classes
DDP brings inspiring energy to each class
Common Complaints:
Android app can be glitchy
Hard to sort workouts
Doesn't offer much for advanced yogis
Doesn't always use the traditional names for yoga poses, which can be confusing for those who have done yoga before
DDP Yoga vs. Glo and Beachbody on Demand
At-home yoga programs are increasing in popularity, and two alternatives to DDP Yoga include Glo and Beachbody on Demand.
| | DDP Yoga | Glo | BeachBody on Demand |
| --- | --- | --- | --- |
| Cost Per Month (Subscription) | $29–$35 | $18 | $13 |
| Workout Structure | Low-impact yoga and calisthenic exercises designed to improve fitness for all levels, all performed in a studio with other participants. Live workouts offered weekly. | Instructor-led classes filmed in yoga studios with other participants. No live workouts are available. | More than 50 instructor-led workout programs filmed in studios with other participants. You are meant to follow each class in the course but can also jump between courses. |
| Number of Classes | 300+ | 4,000+ | 1000 classes in 50+ workout programs |
| Types of Yoga/ Workouts | Choose classes based on your current fitness level, ranging from limited mobility to advanced workouts. Nutrition information is included. | Yoga, Pilates, and mediation classes in 15+ styles, ranging from traditional yoga to multi-week courses. No included nutrition information. | Programs range from HIIT, strength-training, core workouts, cardio dance classes and more, including 5+ yoga courses. Nutrition information is included. |
These three fitness platforms differ significantly. One look at DDP Yoga's makes it clear that this program is designed to appeal to those who never imagined they would do yoga.
It's masculine branding and no-nonsense workout structure strips yoga down to the basics of stretching and improving fitness. Likewise, it seems to offer classes at a more basic level than the other two platforms in order to appeal to those dealing with injuries or no previous history of exercise.
Glo, in contrast, more closely mimics the experience of attending a yoga studio. These classes often use the original Sanskrit names for poses and include traditional flows. It will appeal to those who love yoga and want to practice it on their own time but might turn off people who have no prior experience with it.
Finally, Beachbody on Demand offers the broadest categories of home workouts (and costs the least per month). Once you enroll in a subscription, you gain access to any program on the platform, which means you can balance traditional yoga routines with strength-training or Latin-inspired cardio dance classes.
This makes the platform appealing for anyone who doesn't want to be tied down to one type of workout or instructor style. However, the minimum subscription length for Beachbody on Demand is three months, which means you need to commit for longer than you do with the other two services.
The Bottom Line
DDP Yoga earns rave reviews online, and there are countless testimonials from class participants who share this workout program transformed their lives.
While some complain that many of the workouts are too easy for even beginners, the most common consensus seems to be that this wrestling-inspired fitness program makes the principles of yoga and gentle strength-training accessible to a demographic that wouldn't try it otherwise.
If you're turned off by the "namaste" culture in contemporary yoga but want to do something new to improve your fitness, then signing up for a DDP Yoga trial could be a great choice. The program's app is well organized and includes plenty of extras besides the workouts, including recipes and nutrition information.
The biggest complaints about this service deal with pricing. The subscription costs vary based on where you shop, and a month-to-month membership is disproportionately expensive compared to an annual one. For that reason, we think it's best to take full advantage of the trial period and then sign up for a longer subscription time if you're interested in continuing.
---
It works

By Juan B.

,

Georgia

,

Aug 7, 2019
Verified Reviewer

Overall Experience:

I am a 52-year-old male. I have worked out in some form or fashion since my early teens. I have had lower back issues for years but refusing any form of surgery. Being a wrestling fan since the 1970s, and having followed DDP bring Scott Hall and Jake Roberts back to life, I was somewhat aware DDP Yoga. I have been doing it for seven months and the lower back is well. I am literally afraid not to do it.

Bottom Line: Yes, I would recommend this to a friend

---

No question, this works!

By Roberta T.

,

Illinois

,

Apr 24, 2019
Verified Reviewer

Overall Experience:

I started DDPY on January 31st. I was already watching what I ate and looking for an exercise program to compliment my diet. It is April 17th. I have not lost much weight - but I have lost five inches off my butt. Five inches! I am a lot stronger. I sleep better. I am far, far, more flexible. I practiced DDPY three tines a week to start, but have done this program daily for the past two weeks.

Mindful eating and the right diet is key to health, something DDP himself stresses regularly.

Pain? All my pain is gone. Not saying that I am Arthur-level miracle, but DDPY has been miraculous for me.

Bottom Line: Yes, I would recommend this to a friend

---

After four weeks I can feel the difference

By Maria K.

,

Clearwater, FL

,

Sep 28, 2018
Verified Reviewer

Overall Experience:

Maybe I could have achieved success with another workout/exercise program, but DDP Yoga provided a starting point that meets my needs. As a senior with some health problems, starting with the Stand Strong Beginner series has proven beneficial. It is easy to follow and easy to maintain a weekly schedule! I can feel the difference every time I complete a workout. Not a wrestling fan - did not know who DDP was until I started the DDP Yoga program.

Bottom Line: Yes, I would recommend this to a friend

---

This is good!

Skövde, Sweden

,

Apr 6, 2018
Verified Reviewer

Overall Experience:

Does this get my heart rate up? No. Does it make me sweat? Oh yeah. I do a lot of high-intensity kettlebell and strength training, and this is really good to do in between. It improves my flexibility and strengthens the core. You feel energized afterward.

I'm currently injured so I cannot run. In exchange for my long slow distance running, I do two or three workouts of DDP Yoga.

It's easy to follow, and my kids have joined in; they think it's fun because they can do it without feeling totally out of energy afterward.

Are you a person who trains 3-4 times a week (CrossFit, strength training, long-distance running)? Then this is a good complement.

Are you a person who's about to start training? Then this is for you; it will keep you motivated because it's easy to follow.

Bottom Line: Yes, I would recommend this to a friend

---

Advertisement

---

Not a scam

By Dorothy

,

Alabama

,

Feb 9, 2017
Verified Reviewer

Overall Experience:

Folks, I had extreme mobility issues and was headed for the wheelchair full time. I ordered the complete DVD set, and in just four weeks of HARD work, I'm moving better than ever before. I tried other forms of yoga and pilates, but nothing worked. This is working.

By the way, I have not been a wrestling fan for YEARS.

Bottom Line: Yes, I would recommend this to a friend

---