PiYo Workout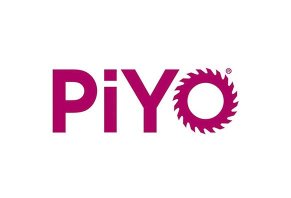 PiYo (Pilates and yoga combined) is a fast-paced, low-impact workout program from Beachbody On Demand that claims to challenge your cardio fitness and get you in shape quickly. Though marketed towards all skill levels, it's best to know some yoga basics before beginning.
PiYo Workout Review: A Detailed Look
PiYo is a fitness program from celebrity trainer Chalene Johnson that emphasizes low-impact, high-intensity moves to get your body in shape fast.
The course claims to combine the best of Pilates and yoga moves and push you to perform them at a rapid pace, so you boost your cardio fitness and burn calories—no jumping or weight lifting required.
In this way, it's meant to be suitable for people who wish they broke more of a sweat during a standard yoga class, and for those who want the benefits of cardio without putting pressure on their joints.
In this analysis, we take a detailed look at PiYo Workout program to help you understand what type of results it can deliver and to help you decide if this is the right program for you.
Low-impact cardio exercise
Can be successfully used to lose weight
Beachbody On Demand membership lets you access dozens of other programs
Might not be suitable for yoga beginners
Consists of just twelve core classes
Program Details
PiYo is set up as a series of 20–45-minute workouts that you will complete six days a week for sixty days.
While each class offers modifications to adjust for different skill levels, it's considered best for people who already have a basic understanding of yoga and fitness.
The course is composed of twelve core classes. Most are repeated at least twice over the program, and you'll receive a workout calendar to stay on track.
In most cases, the only necessary equipment is a towel and space to move around, though the course recommends you have a yoga mat and strength slides (sold by Beachbody) to ramp up the intensity.
Program Benefits and Drawbacks
PiYo's central claim is that it offers a low-impact workout that's still effective from a health perspective.
There are numerous research-backed benefits to practicing yoga, including lower levels of anxiety, fewer depression symptoms, reduced lower back pain, and improved brain functioning.
Pilates offers a more intense type of workout with its own benefits, including improved core strength, better balance and alignment, and increased flexibility.
Combining the two will help you boost your body strength and cardio endurance while also giving you the mental health benefits of traditional yoga.
As with all forms of exercise, there's some risk associated with practicing Pilates and yoga, especially if you do so alone.
Beginners are at risk of potentially injuring themselves with improper form. For this reason, it's usually best to learn the basics with an instructor who can correct you when necessary before following a virtual program like PiYo.
My Experience with PiYo
When you subscribe to Beachbody On Demand, you'll gain access to the full PiYo program. This includes a quick start guide, an eating plan with an editable food tracker, a workout calendar, and 15+ workouts for PiYo, PiYo Deluxe, and PiYo PRO Team.
Most classes range from 20 to 45 minutes.
I tried this program, starting with the 35 minute Sweat class. Each class opens with a brief descriptor of the necessary equipment. In this instance, I need nothing more than water, a towel, and (if desired) a yoga mat and chair.
Johnson started the class in a studio with three participants behind her. The workout began immediately with some full body stretches and lunge motions that immediately put me into workout mode.
The moves flowed seamlessly into each other and were easy to learn with the video and Johnson's instructions.
I was surprised at how much this program varied from traditional yoga practices. It involved far more whole body lunges and arm raises, which reminded me more of a dance class.
The music fit this mood, as it was peppy pop instead of relaxing yoga studio sounds.
A countdown clock in the corner of the screen gave me mixed feelings. At some points in the class, it motivated me to push through a hard position, while other times, I found it discouraging.
By the end of the 38-minute class, I was tired, sweaty, and feeling much looser—similar to how I feel at the end of any Vinyasa yoga flow class.
The emphasis on Pilates-style moves and core exercises gave the class less of a relaxing feel than traditional yoga, but it made me feel more satisfied as I felt that I had gotten in a good workout.
The other PiYo classes operate in much the same format. PiYo Deluxe Strong Legs is a 30-minute class filmed in the same studio, but it requires Beachbody Strength Slides for many moves (slide-free modifications are available).
Though I didn't own these slides, I still managed to get in a quality squat-focused workout in my bare feet.
Overall, the program's structure and range of exercises impressed me.
My biggest concern is that the content is somewhat limited with little over a dozen unique videos. This means that you'll be repeating each workout multiple times over the two-month course.
I personally like to keep things more varied with this and would likely get bored with PiYo within a few weeks.
Analysis of Customer Reviews
Below are key insights from customer reviews across our website and Amazon:
Compliments:
A great alternative to high-impact cardio
Good moderate-intensity workout
20–40 minute workouts are easy to fit in busy days
Videos show ways to make moves easier or harder based on your skill level
Many users successfully lost weight
Lots of variation and movement between poses
Complaints:
Not suitable for beginners
Too many commercials for other Beachbody products included with DVDs
Pricing and Return Policy
PiYo is sold as a DVD set or available for instant streaming as part of the Beachbody On Demand membership.
The program's base kit costs $59.99 and includes the full DVD series as well as a workout calendar.
You can also purchase a Deluxe Kit for $119.70 that includes two bonus workouts and Beachbody Strength Slides for extra intensity.
Other bundle deals can consist of subscriptions for Beachbody of Demand brand supplements or Shakeology superfood meal replacement shakes. These bundles all include a 30-day satisfaction guarantee, and a return within this period gives you a full refund, minus shipping costs.
If you prefer the subscription model, it's best to sign up for Beachbody On Demand. Doing so also gives you access to the company's dozens of other workout programs.
Membership is available at the following price points:
$39 for three months (14-day free trial)
$59 for six months (30-day free trial)
$99 for a year (30-day free trial)
Signing up enrolls you in an automatic subscription that you'll need to cancel before the renewal date if you decide you're finished.
Popular Alternatives to PiYo
For those who love the benefits of yoga and Pilates while staying home, there are plenty of other programs worth considering.
One popular option is Alo Moves. This yoga-focused fitness app offers 2,500+ online classes in a variety of yoga styles.
Some are designed to be more active, similar to a Pilates-inspired PiYo class. You'll also gain access to a variety of programs designed to enhance your yoga practice. Most are meant to last about a week.
An Alo Moves membership costs $20 per month or $199 per year, which is twice the cost of Beachbody On Demand.
It's likely worth the upcharge if you really love yoga-style workouts and want to focus on those.
If, in contrast, Beachbody's other workout styles appeal to you, then an annual subscription offers the best value.
The Bottom Line
PiYo by Beachbody offers an impressive way to combine the benefits of Pilates and yoga for both beginners and seasoned practicers.
Johnson keeps the class approachable for all levels, and the 20–40-minute class length makes them easy to fit into your daily routine.
If you're looking for a low-impact form of exercise that burns more calories than traditional yoga, then PiYo is worth trying. Just keep in mind that the program isn't entirely beginner-friendly; you're best off knowing some basic yoga moves and terminology.
In the same way, yoga enthusiasts may find themselves wanting more than this program can deliver. If you can only choose one subscription program, you might prefer a program that specializes in yoga instead, like Alo Moves.
Either way, PiYo will give you a good cardio workout that's low-impact enough for the injury-prone.
---
Great for adding strength and flexibility!

By Becky P.

,

Ballwin, MO

,

Jan 29, 2020
Verified Reviewer

Overall Experience:

I was a runner for decades but knee pain was killing me and around the age of fifty I knew I needed something more sustainable to maintain fitness.

I have still never taken a yoga or Pilates class of any kind and was concerned that I would have difficulty learning and following the moves. This was completely not the case. I followed the plan (and now, almost four years later have repeated it multiple times, going back to the beginning videos after time off from sickness, injury or just life).

When I started I had to modify practically everything as I had a lot of endurance but not so much strength. At this point I can do all of it without modification and am stronger than I've ever been.

Tons of research and current fitness trends suggest less cardio, especially as you age. Having run for so long, I do find that I prefer more cardio and supplement my PiYo Workouts with sessions on my elliptical and walking but most of the videos do contain a degree of cardio getting your heart rate up in a short period of time.

I purchased the DVDs directly from the PiYo site and have never had any issues with them. I never joined the on-demand membership, never ordered any shakes or signed up for a coach like she talks about in some of the videos. Btw - it's pretty easy to skip through the ads and get right to the workouts.

I'm four years in and still extremely happy with these workouts.

Bottom Line: Yes, I would recommend this to a friend

---

Not for beginners!

By Lorna M.

,

Michigan

,

Apr 5, 2019
Verified Reviewer

Overall Experience:

This is a workout for advanced yoga enthusiasts! This is a workout for people who are already in shape! And I agree with the gentleman who bought this for his wife to build her confidence. There are some very rude comments in this workout that are not confident building! Try three week Yoga Retreat! A much better workout and no rude remarks!

Bottom Line: No, I would not recommend this to a friend

---

Advertisement

---

Disappointed

By William P.

,

Springfield, MO

,

Jan 14, 2019
Verified Reviewer

Overall Experience:

I bought this for my wife for a fun workout to build her confidence. But their shake commercial or ad is extremely offensive. Calling people who eat chips or some bad foods instead of their shake "fatty mcfat fat" and other discriminating words for people who are a little overweight. This does not build confidence; it's rude and hateful. I'm not spending another dime on PiYo. Don't buy this; it ruins confidence.

Bottom Line: No, I would not recommend this to a friend

---

Frustrated

By Suzanna S.

,

Saskatchewan, Canada

,

Nov 13, 2018
Verified Reviewer

Overall Experience:

I decided to give this a try, I'm a regular at the gym but not seeing great results. I saw this advertised and it was talking about women over 50, and how great this is. My frustration is that the videos are geared towards yoga pros...people who know all the yoga poses. These videos, even with the dumbed down version, are NOT for those who know nothing about poses. She quickly changes from one to another and I'm hitting pause to get the pose or motion correct. While I don't doubt you can get results, there is no way this is for beginners. I feel like I need to go buy beginner yoga/pilates so I can learn what to do, before moving up to this. Totally discouraging.

Bottom Line: No, I would not recommend this to a friend

---

Advertisement

---