AuraGlow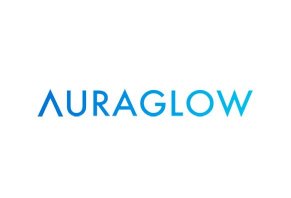 Summary
AuraGlow teeth whitening products offer a cost-effective way to get a brighter smile without exposing your teeth to excessive amounts of hydrogen peroxide. Customer reviews indicate most users are happy with their results.
Pros
Cost-effective compared to other whitening brands
Carbamide peroxide shows clinical evidence of being effective
Cons
Little evidence that LED lights make a difference
Tray size doesn't work for everyone
Not everyone noticed whitening improvements
AuraGlow Teeth Whitening Kit Review
AuraGlow is a brand of teeth whitening products that combines carbamide peroxide with LED devices to purportedly give you tooth whitening results that rival going to the dentist.
The company claims you can see improvements within the first treatment, that the process is pain-free (even for people with sensitive teeth), and safe for your enamel.
IsIn this review, we'll look closer at the company's claims and how it compares to alternative products to help you decide if this is the right option for you.
Product Line
As with many home whitening products, AuraGlow's whitening kit includes whitening gel, a mouth tray, and an LED light that purportedly speeds up the whitening process.
The company recommends you follow the treatment plan for at least 7–10 days before deciding if it's working.
AuraGlow Teeth Whitening Kit: $59.99
The kit combines the brand's whitening gel with an LED device to give you an at-home whitening treatment. It claims to rival what's possible at the dentist for removing years of stains, especially those caused by smoking or drinking coffee and red wine.
Within this kit you will receive the following products:
LED device (with batteries)
Two 5ml 35% carbamide peroxide whitening gel syringes (enough for 20 treatments)
Comfort fit mouth tray and storage case
The LED device purportedly activates the whitening gel for better results that appear up to three times faster than using the gel alone. It includes a built-in 10-minute timer to help you track your whitening cycles.
For best results, perform a treatment once per day for thirty minutes a session, repeating for one to two weeks until you are happy with your results. You can whiten a few times per month after that to maintain your results.
Teeth Whitening Gel 35%: $29.99
It's sold as a refill for the Whitening Kit, and each purchase should give you enough gel for 30 whitening treatments. (Active ingredient: 35% carbamide peroxide.)
Teeth Whitening Gel 44%: $34.99
This stronger gel goes deeper into your teeth to remove stains and boost whitening. (Active ingredient: 44% carbamide peroxide.)
Whitening Pen: $26.99
The AuraGlow Whitening Pen lets you touch up your teeth coloring within minutes anywhere. Twist to release the gel and paint it onto each tooth. Each pen includes 15+ whitening treatments.
Radiant Effects Kit: $39.99
Designed to replace the custom teeth whitening trays you get at the dentist, this kit lets you form the trays to your mouth shape by dipping them in warm water to create a perfect impression. Each tray can be used for hundreds of whitening sessions.
Teeth Whitening Light: $24.99
This standalone LED teeth whitening light will purportedly speed up your results. It's the same light found in the Whitening Kit and can be used with the Radiant Effects Kit or the gel refill packs.
Is There Evidence for Its Effectiveness?
The active whitening ingredient in AuraGlow gels is carbamide peroxide at 35% or 44% concentration. This common substitute for hydrogen peroxide is a slower acting whitening agent that can take up to six hours to develop its bleaching results fully.
While this means that the compound tends to be less damaging for your teeth, it also means you can disrupt the whitening process if you eat or drink anything in the hours after treatment.
Research from 2012 indicates that this compound does work to brighten teeth, but a higher concentration won't necessarily lead to more pronounced results.
This study found that at-home products of 10 or 16% concentration resulted in similar lightening effects to an in-office treatment at 37% concentration. This seems to indicate that you can save the $5 for the higher concentrated whitening kit and go for the original strength version instead.
The AuraGlow teeth whitening pen also includes hydrogen peroxide. This compound also has proven whitening benefits, but too high of concentrations can lead to enamel damage and tooth sensitivity. It's best to use products that contain it sparingly if you're concerned about the long-term health of your teeth.
You can expect both forms of peroxide to whiten your teeth when used at appropriate concentrations.
"A product with 30% carbamide peroxide is equivalent to 10% hydrogen peroxide. Both substances can give you great effects," shares Dr. Mike Golpa, dentist and CEO of the G4byGolpa dental implant centers.
Safety
AuraGlow claims that its whitening products are safe for all users when used as directed. They aren't recommended for users under 13, those with braces, or for women who are pregnant or nursing.
While AuraGlow products are technically safe for use on caps and veneers, they likely won't work to whiten them. You might want to talk with your dentist before trying whitening products if you have them to ensure that you won't develop a variety of colors in your mouth after treatment.
If you do experience some tooth sensitivity from using AuraGlow, the company recommends waiting 24 hours before trying again and using less whitening gel when you do so.
Analysis of Customer Reviews
On Amazon, the AuraGlow Teeth Whitening system averages 4.4 stars after close to 14,000 reviews. That's a lot of opinions; here are the key takeaways.
Common Compliments:
Great for sensitive teeth/ doesn't cause tooth sensitivity
Led to noticeable results within a few days of use
Comparable results to in-office treatments
Good value for the price
Easy to use
Common Complaints:
Some shared the device broke after only a few sessions
Some thought it led to greater mouth sensitivity over time
Tray doesn't fit everyone's mouth size
Whitening effects didn't last long
Popular Alternatives to AuraGlow
There are several home-based whitening kits worth considering besides AuraGlow. Two other popular options include Snow Teeth Whitening and HiSmile.
AuraGlow
Snow Teeth Whitening
HiSmile
Price for Whitening Kit
$59.99
$149
$59.99
Products Included

LED device (with batteries)
Two 5ml 35% carbamide peroxide whitening gel syringes (enough for 20 treatments)
Comfort fit mouth tray and storage case

LED mouthpiece (battery operated or plug-in)
Three original strength and one extra strength serum wands (enough for 75 treatments)
Teeth whitening progress tracker

Mouth Tray
LED Light
Three gel packs (enough for six treatments)

Is Subscription Available?
Yes, save 25% on gel refills
Yes, save 15% on serum refills
Yes, save 15% on gel refills
Active Ingredients
Carbamide peroxide (35% and 44%)
Hydrogen peroxide (6%–18%)
Phthalimidoperoxycaproic acid (PAP), Hydroxyapatite, Potassium Nitrate
Reviews
4.4, 13,700 reviews (Amazon)
3.0, 22 reviews (HighYa)
3.7, 155 reviews (HighYa)
Each of these whitening products relies on different active ingredients. Snow emphasizes hydrogen peroxide, which is the traditional choice for whitening products and most likely what you'll encounter if you get an in-office treatment at the dentist.
However, it also carries the highest risk for permanent teeth damage and is consequently not the best choice for home treatments if you aren't sure how your teeth could react.
AuraGlow's carbamide peroxide and HiSmile's PAP are also considered effective, and they carry a lower risk of sensitivity and enamel damage.
The price per whitening treatment is:
AuraGlow: $3 per treatment
Snow Original: $2 per treatment
Snow Wireless: $4 per treatment
HiSmile: $10 per treatment
Choosing between the three will likely come down to your ingredient and subscription preferences.
If you want to whiten your teeth for the long term, then investing in a Snow Kit is a better deal for the long run. But, if you're new to whitening and don't want to spend on an expensive system you won't use long-term, then AuraGlow will be a better buy overall.
Return Policy
All AuraGlow products purchased come with a 30-day guarantee. If you aren't happy with your purchase for any reason within that timeframe, you can request a full refund. You might be asked to send your purchase back to the company, and all shipping costs are non-refundable.
A one-year limited warranty also covers these products. This means that you can request a refund or replacement for any purchase that arrives damaged or becomes defective over the course of normal wear.
The Bottom Line
The AuraGlow teeth whitening system offers a viable option for those who want a brighter smile at home. This system earns excellent reviews from customers, is cost-effective per treatment, and has less risk of enamel problems compared to products with hydrogen peroxide.
If you're looking to whiten your teeth at home, this brand is one of our top recommendations.
However, it's best to speak with your dentist before undergoing any teeth whitening treatment. It's easy to overuse over the counter products like AuraGlow, and you might cause permanent damage to your teeth.
Ask your dentist if your teeth seem strong enough for treatment, whether there is an active ingredient she recommends for you, and whether an in-office treatment might be the better way to achieve your desired results.
Our Promise to You
In order to safeguard you and ensure helpfulness and relevance, our compliance team manually assess every customer review before it goes live.
We have a zero-tolerance policy for fake reviews, and companies cannot control or alter any reviews at any time.