HiSmile Reviews
This company has claimed this profile, is getting alerted on any new customer reviews entering this page, and may engage in dialogue with its customers to address their matters.

Companies cannot pay money or provide goods in order to remove or alter customer reviews.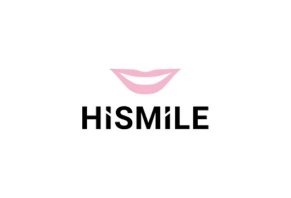 Summary
HiSmile offers a peroxide-free alternative to at-home whitening products and promises to give you the same quality of results with less risk of sensitivity and enamel erosion. Most users liked their results, but some still experienced tooth pain and damage.
Pros
No peroxide ingredients (less risk of enamel problems)
Active ingredients show clinical evidence for whitening
Cons
More expensive than other brands
Not all users experience results
Still led to enamel damage for some customers
HiSmile Review: An In-Depth Look
HiSmile offers a home teeth whitening kit that it claims will give you a brighter smile without pain or permanent tooth damage. You can purchase a whitening kit and as well as refills to maintain your results over the long term.
Our analysis will help you understand if this product works and if it is the right option for you.
How Does HiSmile Work?
HiSmile teeth whitening kit combines a whitening gel with LED light to purportedly deliver long-term results through treatment sessions that can last as little as ten minutes.
As with most home whitening kits, HiSmile will only work for certain kinds of tooth staining.
"This at-home method is the most effective on teeth stained by coffee, wines, or food," shares Dr. Mike Golpa, a dentist and CEO of the G4 by Golpa dental implant centers. "It won't be that useful on teeth yellowing due to aging or naturally yellow dentin."
To use, you will need first to brush your teeth and attach the whitening mouth tray to the LED light. Twist off the cap of the gel syringe and apply ¼ of the gel pack to the top of the tray and another ¼ to the bottom.
Put the tray on your teeth and turn the light on. The device will automatically turn off after a ten-minute session, and you can then rinse out any excess gel.
The treatment will continue to work on your teeth until you eat or drink again, so the company recommends whitening your teeth right before bed.
For best results, repeat the treatment for at least six nights. Your results should last at least 3-4 weeks, and you can purchase HiSmile Gel Refills to maintain your results over time.
Expect to get two uses per syringe, and plan to treat your teeth approximately once every two weeks.
The whitening effect will last longer between treatments if you avoid dark foods and staining drinks like red wine and coffee. Store the syringes in a cool, dry place between use.
Though this whitening product is recommended for people 12 and over, pregnant and breastfeeding women should speak with their doctor before use.
It's also suitable for all kinds of natural teeth (even if you have fillings), though having braces can lead to uneven results. Those with veneers and crowns should talk with their dentist first, as these won't respond to whitening like your natural teeth.
Analysis of Key Ingredients
Unlike many teeth whitening products, HiSmile doesn't contain hydrogen peroxide and instead relies on the following ingredients:
Phthalimidoperoxycaproic acid (PAP) is an active bleaching agent that oxidizes discolored molecules inside your teeth so that they have a whitening effect. The company claims it is as effective as traditional teeth whitening agents but runs less risk of harming your enamel than hydrogen peroxide.
One 2017 study found that a bleaching agent containing PAP produced significant whitening effects for teeth compared to placebo within 24 hours of a single treatment.
Hydroxyapatite is the primary inorganic material that makes up your bones and tooth enamel. In whitening products, it acts as a restoration treatment for the surface of your teeth that also provides a whitening effect. Evidence shows that it can act as a promising alternative to oxidizing bleach treatments.
Potassium Nitrate is a common desensitizing agent used in dentistry to protect your nerves during drilling procedures. It's added to whitening products to make them more comfortable to use and reduce tooth sensitivity.
The other component of this teeth whitening system is the LED lighting. According to HiSmile, LEDs accelerate the teeth whitening process by activating the gel and getting it to work faster.
However, the clinical evidence for these results is sparse. One 2012 study compared the whitening results of an in-office dental treatment to LED/gel treatments and found that the home treatment's effects were insignificant compared to the in-office whitening.
Another study in 2014 confirmed that using a light activator during a whitening treatment had no impact on the process or the overall whitening results.
Analysis of Customer Reviews
More than 150 customers have left reviews for HiSmile on our site, and these average 3.7-stars out of five. Here's a summary:
Common Compliments:
Led to real whitening within a week
Easy and comfortable to use
Worked better than other brands
Common Complaints:
Didn't whiten all user's teeth
Some received faulty products
Damaged some user's enamel
Not as effective as other whitening brands
Difficult to get in touch with customer service
Pricing and Return Policy
The HiSmile Home Whitening Kit costs $59.99. It includes a mouth tray, LED light, and three gel packs, which is enough for six whitening treatments.

Three-pack Gel Refills are available for $23.99.

You can also sign up for a Gel Refill subscription. Choose a refill frequency between one-three months, depending on your usage, and you'll receive a 15% discount on every order for a total of $20.39.
HiSmile guarantees that your teeth will look a minimum of two shades lighter after using this kit as directed. You can request a refund if that doesn't match your experience.
Popular Alternatives to HiSmile
HiSmile
AuraGlow
Snow Teeth Whitening
Price
$59.99
$59.99
$149 (original) or $299 (wireless)
Products Included

Mouth Tray
LED Light
Three gel packs (enough for six treatments)

LED device
Two 5ml 35% carbamide peroxide whitening gel syringes (enough for 20 treatments)
Comfort fit mouth tray and storage case

LED mouthpiece
Three original strength and one extra strength serum wands (enough for 75 treatments)
Teeth whitening progress tracker
The wireless kit also includes anti-aging lip balm and desensitizing serum

Is Subscription Available?
Yes, save 15% on gel refills
Yes, save 25% on gel refills
Yes, save 15% on serum refills
Active Ingredients
Phthalimidoperoxycaproic acid (PAP), Hydroxyapatite, Potassium Nitrate
Carbamide peroxide (35% and 44%)
Hydrogen peroxide (6%-18%)
Reviews
3.7, 155 reviews (HighYa)
4.4, 13,700 reviews (Amazon)
3.0, 22 reviews (HighYa)
The two popular alternatives rely on peroxide ingredients.
Hydrogen peroxide is considered the traditional option for whitening teeth, and it's what your dentist is most likely to use for in-house treatments.
It's a common ingredient found in everything from medical supplies to mouthwash, but high concentrations have the potential to harm your enamel and consequently trigger tooth sensitivities.
Studies have found that lower concentrations used less frequently are the safest option, so keep this in mind when planning whitening treatments.
Carbamide peroxide can produce similar results, but it's less likely to cause damage and takes longer to develop on the teeth.
This can be a pain if you want to eat and drink within a few hours after treatment, and it means that AuraGlow whitening products will work best before bed, not the middle of the day.
If you have sensitive teeth or are susceptible to enamel problems, we recommend sticking with HiSmile over the other two brands due to the lack of peroxide.
The Bottom Line
HiSmile teeth whitening products offer a viable alternative to potentially damaging peroxide, and clinical evidence and customer reviews both indicate that they will work.
At $10 per whitening treatment, you'll pay much more for this brand than some of its competitors, and there's minimal evidence that the LED light will make any difference for your teeth.
If you have a peroxide sensitivity, this is a brand we recommend.
Keep your expectations realistic about what your results could be and remember that they will be temporary—you'll need to purchase more gel packs to maintain them over time.
Customer Reviews
This company is actively collecting reviews from its customers. All reviews submitted are subject to moderation and approval to ensure they meet our
Review Guidelines
.
Our Promise to You
In order to safeguard you and ensure helpfulness and relevance, our compliance team manually assess every customer review before it goes live.
We have a zero-tolerance policy for fake reviews, and companies cannot control or alter any reviews at any time.