BetterHelp Reviews - How Effective Is It?
This company has claimed this profile, is getting alerted on any new customer reviews entering this page, and may engage in dialogue with its customers to address their matters.

Companies cannot pay money or provide goods in order to remove or alter customer reviews.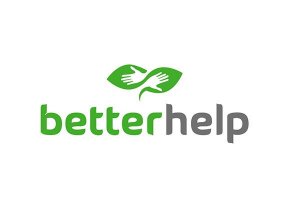 Summary
BetterHelp is an online counseling platform that will pair you with a professionally licensed counselor. Access to counseling can be scheduled at any time, anywhere, and through any smart device. The efficacy of BetterHelp is linked to provider skill and intervention protocols but there are some drawbacks if you fall into certain categories of needs.
Pros
Flexibility of schedule that is convenient for your schedule
Access to a licensed professional counselor
Cons
Results and efficacy are dependent on your paired provider
Scheduled counseling sessions will require and will depend on available internet connection and speeds
Not covered through insurance
Our Full Review
Our mental health is vital throughout our lifetime, from childhood and adolescence through adulthood.
According to the CDC, our emotional, psychological, and social well-being make up our mental health and help us handle how we deal with stress, relating to others, and making healthy choices.
In 2015, mental illness affected approximately 43 million adults aged 18 or older in the United States.
What is BetterHelp?
There has been an increasing demand for the availability of adequate mental healthcare. BetterHelp can also be thought of as telemental health, which involves the ability to offer mental healthcare across a distance using communication technologies.
Further, the likes of videoconferencing, text messaging, and mobile applications are increasing as well.
A review has indicated the rise of telemental activities in low- and middle-income countries while showing the need to expand these services further to reach more people who need mental health services.
According to their website, BetterHelp may not be the right solution if any of the following are true:
You have thoughts of hurting yourself or others.
You are a minor or you are under the care of a legal guardian.
You are in an urgent crisis or an emergency.
You have been diagnosed with a severe mental illness or have been advised to be in psychological supervision or psychiatric care.
You were required to undergo therapy or counseling either by a court order or by any other authority.
You do not have a device that can connect you to the internet or have a reliable internet connection.
The purpose of this article is to share with you the available research that supports the delivery of online counseling through the BetterHelp platform and to help you determine if this platform is appropriate.
How To Get Started
To get started with BetterHelp, there is a link at the top right of the page that will ask you what type of counseling you are looking for. The options include individual counseling, couples counseling, and teenage counseling.
You will have to answer a series of questions before you get paired with a counselor that may take up to a few hours or a few days.
Once you have set up your account through BetterHelp, you can get counseling based on your needs, availability, and convenience in four ways:
Exchanging messages with your counselor
Chatting live with your counselor
Speaking over the phone with your counselor
Video conferencing with your counselor
After being matched with your counselor, there are numerous ways to communicate with first being messaging. You and your counselor will gain 24/7 access to a private and secure dedicated "room" where you can share things that are going on in your life.
Live chat, video, and phone sessions will need to be scheduled with your counselor by clicking a time on their available schedule.
According to BetterHelp, they recommend using their BetterHelp app that can be downloaded from the app store for an iPhone or iPad device.
Android users will need Google Chrome or Firefox on a computer or laptop for video sessions.
Further, video sessions are not currently supported in Internet Explorer or Safari.
Proposed Benefits: Science Determining The Efficacy of Online Counseling
Counseling series may be required when you are experiencing stress, anxiety, relationship troubles, parenting, depression, self-esteem, and anything that is causing interference with your happiness or preventing you from achieving your goals.
Psychoeducational interventions such as face-to-face counseling is classified as a front-line intervention due to its delivery of accurate information to individuals, families, and caregivers about mental health or a specific diagnosis (which may include possible causes and symptoms), management (including associated risks/side-effects) and prognosis, and how affected individuals can stay well.
Also, under the umbrella of mental health is cognitive behavior therapy (CBT). The effectiveness of CBT has on alleviating depressive symptoms, and lowering the risk of relapse has been studied extensively.
Because BetterHelp can provide you with a licensed counseling professional, it is reasonable to assume that counselors utilizing BetterHelp as a platform may use tailored CBT protocols to target psychiatric disorders beyond depression.
That may include anxiety disorders, bipolar disorders, personality disorders, and substance use disorders.
Online Counseling
Availability and access to technology are growing, contributing to more innovative ways linking you to services that may have been only accessible in-person.
Increasing in popularity are synchronous (text messaging) written conversations as web-based mental health interventions.
One study was done to review the available literature regarding the evidence of the feasibility and effectiveness of online one-on-one mental health interventions utilizing text-based synchronous chat.
Through the wide range of mental health targets such as anxiety, distress, depression, eating disorders, and addiction, mental health interventions that were transitioned to online showed significant and sustained improvements in mental health outcomes.
The improvements were equivalent but not superior to treatment as usual.
However, the researchers urge that further research is required to determine whether time requirements for online interventions were feasible in clinical practice.
For instance, authors of a review have determined that it is still too early to recommend e-health interventions based on low-quality evidence, especially for children who are under the age of 10.
Safety
A feature of BetterHelp and their synchronous formatting of text messaging is that messages are saved.
However, there are risks to this as the information on your device may not be safe for others who can access your messaging and conversations.
Each counseling session has the options button to "shred" a previous message and will no longer show in your account.
If you wish to have your information or records be released to a third party (Primary Care Physicians, Lawyers, and Insurance companies), you will need to notify your counselor and fill out and sign an authorization form before.
How Much Does BetterHelp Cost?
Membership through BetterHelp ranges from $40 to 70$ per week and you will be billed to your credit card or PayPal account monthly.
You also have the availability to cancel your membership at any time for any reason.
To get further details regarding pricing for membership, you will have to complete a questionnaire.
From there, you will be directed to a page that offers a comparison of BetterHelp versus Traditional In-Office setting, at which they will ask for your payment information.
For an individual membership, you will get unlimited access to text, video, audio messaging, and a weekly live session for $65. As you are being billed every four weeks, the total cost will be $260 monthly.
A la carte services are not listed on their website.
Your subscription and billing cycle will start once you have been paired with a counselor.
Alternatives to BetterHelp
Performing a general search through google will provide you with results to an alternative platform of BetterHelp.
Talkspace is another alternative online platform that provides users with access to licensed therapists to help with mental health.
Starting with Talkspace will require you to perform an online assessment. You will select your therapist from a list of available matches.
Talkspace also has a search bar feature that can allow you to look up in-network partners and providers to work with your employers, health plans, and employee assistance programs to make this service more affordable.
Talkspace offers an array of pricing for its therapy service, and it is not cheap. There are three unlimited therapy messaging subscription services for individuals at Plus, Premium, and Ultimate.
The price range per month for each of the services start at $260 to $396/month with all packages giving you unlimited messaging with your therapist. However, the increase in cost is associated with the live video call.
With the Premium package, you will receive one live 30-minute session, and the Ultimate contains four live 30-minute sessions.
Monthly couples therapy and teenage therapy are also available at $396 and $260, respectively.
Live video calls are available a la carte for a cost of $65 per session.
The Bottom Line
Robust research exists in providing CBT and psychoeducational through counseling sessions.
Still, a lack of consistent research regarding web-based therapy indicates that it may be too early to recommend this service long-term.
While the services that you are getting through BetterHelp may be comparable to face-to-face counseling sessions, reimbursement from insurance may not be covered.
Online counseling should not serve as a substitute for face-to-face therapy. It is important to note that your BetterHelp provider will not make any official diagnosis to fulfill a court order or prescribe any medication.
Meaning your services may be limited by the severity of your condition or urgency of your request.
Certainly, BetterHelp will provide ease and convenience of receiving counseling sessions without leaving the comfort of your own home.
However, you are still required to put in the same effort as if you were in a face-to-face counseling session.
Compared to the alternative, Talkspace, BetterHelp may be a more affordable and reasonable option for online counseling help.
While most insurance providers do not cover mental health, Talkspace may have the ability to lower the cost, but this is dependent on their available partnerships.
It is imperative that you seek approval from your physician before receiving counseling sessions, even if it is from a licensed provider.
Customer Reviews
This company is actively collecting reviews from its customers. All reviews submitted are subject to moderation and approval to ensure they meet our
Review Guidelines
.
Our Promise to You
In order to safeguard you and ensure helpfulness and relevance, our compliance team manually assess every customer review before it goes live.
We have a zero-tolerance policy for fake reviews, and companies cannot control or alter any reviews at any time.