BetterHelp Reviews
Claimed This company has claimed this profile, is getting alerted on any new customer reviews entering this page, and may engage in dialogue with its customers to address their matters.

Companies cannot pay money or provide goods in order to remove or alter customer reviews.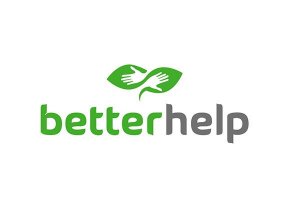 BetterHelp is an online counseling platform that will pair you with a professionally licensed counselor. Access to counseling can be scheduled at any time, anywhere, and through any smart device. The efficacy of BetterHelp is linked to provider skill and intervention protocols but there are some drawbacks if you fall into certain categories of needs.
---
This company is actively collecting reviews from its customers. All reviews submitted are subject to moderation and approval to ensure they meet our

Review Guidelines

.

Overall Experience:

Honestly, this experience has been beyond helpful. Not only is this cheaper than any therapist I can find near me, but also way more convenient. I can have sessions in the comfort of my own home without that uneasy first time here feeling. I felt safe because I knew I was home and nothing from a lifetime movie was going to happen to me by being alone in a room with a stranger.

Additionally, it's nice because rather than having to stick with a counselor because of paperwork and convenience, you're able to change it with a click of a button if you don't mesh well (not like I had to, my counselor was great!). And you can also check on the legitimacy of the therapists because they provide their license number. I had a counselor who had weekly availability for an hour session, and I could send her a chat any day of the week, and she would reply within hours.

All this for $45 a week or $180 a month. It can't be beaten!

Bottom Line: Yes, I would recommend this to a friend

Nov 2, 2017

Thanks Jessica! Oh no, what Lifetime movie are you talking about? Sounds scary! We're glad that you feel safe using BetterHelp from the comfort of your own home.

---

Thank you BetterHelp!

By Ricksita Atalig

,

Rota, Northern Mariana Islands

,

Oct 18, 2017
Verified Reviewer

Overall Experience:

I have never done counseling online or done counseling at all in my life. When my father passed away, I sought out help online due to the lack of counselors where I am from. BetterHelp has been great! I love my counselor, she's awesome and has helped me slowly move forward and gain some normalcy back in my life. I felt so lost and couldn't understand how I was feeling, and she helped me sort my feelings out and gave me the advice to help me move forward at my own pace.

Aside from being billed the $180 for the first three months, my experience has been great. Thank you BetterHelp!

Bottom Line: Yes, I would recommend this to a friend

Nov 2, 2017

Thanks Ricksita! We're very sorry to hear about your father. If you have any billing questions, please contact us at contact@betterhelp.com.

---

Advertisement

---

BetterHelp is the modern solution to therapy

By Nila Duggan

,

California

,

Oct 17, 2017
Verified Reviewer

Overall Experience:

BetterHelp has been so helpful! I wouldn't recommend anything else to anyone else. It has so many things going for it:

1) Affordable. BetterHelp is only around $55 a week at the highest. If you are experiencing financial difficulty, they will cut that rate in HALF. Nothing, absolutely nothing, is more affordable than therapy through BetterHelp.

2) Personal. You can view your therapist's profile, choose one that you think will work with you, or let them assign you. If it doesn't work out, you can switch, quite easily.

3) Time. There is nothing easier than being able to have a phone or video conference with your therapist once a week. If you're having an especially hard time, 2 times a week is even possible. No finding babysitting, or scheduling time away from your job. BetterHelp is convenient and easy for you.

4) Constant contact. BetterHelp maintains constant contact with your therapist. You can email every day, with at least one reply a day. This is so useful for when situations come up, but your therapist appointment isn't for another 5 days!

Conclusion: I love BetterHelp! I recommend them to everyone and think it's amazing! Give it a shot.

Bottom Line: Yes, I would recommend this to a friend

---

Make sure you read the billing rules

By Ron Grabner

,

Memphis, TN

,

Oct 12, 2017
Verified Reviewer

Overall Experience:

Dr. Hamm is great! There is an Allison that will send you emails trying to get you to write a good review, but if there is a problem, she will not contact you back. Be careful, they say $45 a week but hit you with a $180 bill for a month. I know I saw others having billing problems. I should have listened and hope you do too.

Bottom Line: No, I would not recommend this to a friend

Oct 12, 2017

Hi Ron, thanks for leaving your review for us here. It looks like our team members have gotten back to you within one business day and assisted you with your account. Please check your email!

---

Advertisement

---

Overall Experience:

Life's journey has many directions. Sometimes that path takes a direction which can cause pain. Having someone to help navigate the rough patches is very helpful to get "unstuck" help me to "file it" then move on.

Bottom Line: Yes, I would recommend this to a friend

Oct 12, 2017

Thanks, Susan! We all need a little extra help sometimes, and we're glad you are unable to get "unstuck" with your counselor. We hope you continue your wellness journey! Have a great day!

---

I wish that I had done this sooner

By Frank Jones

,

Illinois

,

Oct 7, 2017
Verified Reviewer

Overall Experience:

Being able to write and discuss issues, have someone listen without judgment and aiding with encouragement has been wonderful. My busy schedule only allows me sporadic time to try and discuss things. This has been wonderful. I feel like even is just two weeks of using BetterHelp, I have gone farther along than usual.

Bottom Line: Yes, I would recommend this to a friend

Oct 12, 2017

Hi Frank, Thank you so much for your honest review of our services! We hope things continue to go well with your counselor, and we wish you all the best!

---

Overall Experience:

BetterHelp has the most unique concept for therapy. I always feel that my information is handled with utmost confidentiality. They have helped me financially be able to afford therapy on a long-term basis. My therapist is wonderful! I can't say enough about how much they have helped me.

Bottom Line: No, I would not recommend this to a friend

Oct 12, 2017

Thanks for your kind words, Judy. We do our best to assist all members, and are so glad to hear that your therapist is also wonderful! That makes us so happy!

---

Overall Experience:

BetterHelp has been a lifesaver. I was going through a difficult period, and I needed immediate help. I was connected with a counselor within 24 hours. Chris has listened and offered guidance that has provided support during this time. The ability to communicate daily through message or calling has been a necessary aid.

Bottom Line: Yes, I would recommend this to a friend

Oct 12, 2017

Hi Danielle, thanks for letting us know. We're so happy that you and Chris got connected so quickly, and that you've been able to stay connected! We wish you all the best!

---

My experiences with BetterHelp trying to overcome problematic behaviors

Overall Experience:

When I was seeking help from BetterHelp, I was repeatedly engaging in a problematic behavior that could have got me into serious trouble. Lisa Smith provided a thorough investigation of the possible roots of this problematic behavior and gave me excellent assistance with better conforming to my own stated value system. I strongly recommend using the BetterHelp service for anyone having difficulties coping with life.

Bottom Line: Yes, I would recommend this to a friend

Oct 2, 2017

Hi Rupert,

WOW! Thank you for your honest review of BetterHelp! We are so happy to hear that Lisa has aided you in your journey to wellness, and we hope things continue to go well!

---

BetterHelp helps a lot!

By A. Scharnau

,

Arizona

,

Sep 28, 2017
Verified Reviewer

Overall Experience:

I am happy with online counseling through BetterHelp because my counselor is terrific, and the support staff respond quickly and are responsive and helpful. I like having the chance to write out my thoughts and feelings and getting timely feedback in addition to having phone appointments.

Bottom Line: Yes, I would recommend this to a friend

Oct 2, 2017

Thank you, A.!

I'm so happy to hear that our support team has been super responsive and helpful! We hope this is only the beginning of your wellness journey, and wish you all the best! Thanks again for your kind words, and have a great rest of your day!

---

A modern way to receive the help you need

Fort Lauderdale, FL

,

Sep 28, 2017
Verified Reviewer

Overall Experience:

After struggling alone through a rough patch, I decided to try BetterHelp.com. What a wonderful concept! I was matched with a counselor that I clicked with right away and received the support I desperately needed at the time. One of the many great features I enjoyed is that the level of communication between my counselor and was as needed. You pay a monthly membership fee, and can "talk" to your counselor as frequently as you need on your own time.

At first, I would have long frequent chats and emails, and now I send shorter updates with successes and have a weekly phone call. I found this to be a luxury since I work full time and have young children. There is no way I could have afforded to see a counselor in person the same way I was able to with better help.com. I also briefly tried their sister site ReGain.us for couples counseling.

I have recommended it to friends and family and would encourage anyone to try it. You can always change therapists or cancel your membership with no questions asked. And with or without insurance, you cannot beat their membership price. My only regret is that I didn't sign up sooner.

Bottom Line: Yes, I would recommend this to a friend

Oct 2, 2017

Hi Carolina! Thanks so much for taking the time to leave such an in-depth review for our website. We understand that people with busy schedules are able to utilize our services just like you mentioned above! We wish you continued health and happiness, and thanks again! Have a wonderful day.

---