BioCell Collagen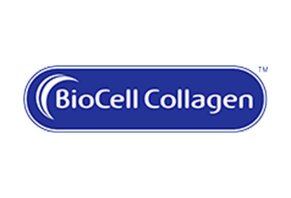 Summary
BioCell Collagen for Joint and Skin Health OD BioCell is a dietary supplement from Health Logics that allegedly offers complete support for joint and skin health when used daily. Clinical studies do back up the company's claims.
BioCell Collagen Reviews - Does It Provide Joint Pain Relief?
What is BioCell Collagen?
Health Logics claims that BioCell Collagen is clinically proven to:
Reduce joint pain
Promote mobility
Reduce wrinkles
Reduce skin dryness
Increase skin collagen
Changes in both skin and joint health are common with aging. As so many people may experience these unwanted effects, anti-aging supplements have become popular.
While there are a number of these products currently available on the market, Health Logics believes their blend has the ingredients you need to combat some of the conditions commonly associated with the aging process.
But is there any scientific support to back these claims? According to Health Logics, there is.
In this article, we'll review the safety and efficacy of BioCell Collagen's blend of ingredients to help you determine if this supplement lives up to its purported benefits.
The BioCell Collagen Blend of Ingredients: Are They Backed by Science?
The secret behind the alleged benefits of BioCell Collagen? According to their site, it is the blend of ingredients strategically selected to support your skin, joints, tendons, and ligaments.
In this section, we'll discuss the available support for the proposed actions of each ingredient.
Every 2-capsule serving of the BioCell Collagen Blend (1000mg) contains the following:
Type II Collagen (70%) - 600mg
Type II collagen is a key component of cartilage, the substance that lines your joints to reduce friction. The collagen found in BioCell Collagen is obtained from the breastbone of chickens. It may prevent collagen destruction while also limiting inflammation and pain.
In a recent randomized trial, 39 patients with knee arthritis received either Tylenol alone or the combination of 10mg of type II collagen & Tylenol. Improved function and quality of life at 3-months were noted when treatment included type II collagen.
A recent review also found type II collagen to be advantageous in the treatment of arthritis. Treatment improved both pain and function.
These promising results were demonstrated at doses much lower than those offered in BioCell Collagen.
Though type II collagen seems to benefit joint pain and function, there are not many studies demonstrating the advantage of long-term use. Thus, more work is needed in this regard.
Hyaluronic Acid (HA) (10%) - 100mg
Your joints are bathed in a fluid that helps reduce friction - pain and dysfunction can occur when the environment dries up. HA is a key component of joint fluid.
Injectable forms of HA have been well-studied, but current research does not offer strong support for its use.
HA may offer benefits when taken orally, however.
In 20 patients with knee pain, those receiving 80mg/day of HA reported better pain and function after 8-weeks. The same dosage improved muscle strength over 2-months in subjects with mild knee pain.
While more long-term research is needed, benefits were seen at doses that are smaller than those offered in BioCell Collagen.
Chondroitin Sulfate (20%) - 200mg
In a 2018 systematic review of randomized trials, researchers found that chondroitin sulfate effectively reduced the pain in those with knee arthritis, though adding glucosamine to the treatment plan did not offer additional benefits.
That same year, researchers analyzed 30 randomized trials and drew similar conclusions. Chondroitin doses ranging from 800-1200mg were effective in improving pain and function, whereas glucosamine seemed to only improve stiffness.
Also, the combination of the 2 ingredients was not superior to treatment with placebo.
Last year, a review of 26 trials concluded that chondroitin sulfate doses >1200mg had a small to moderate effect on reducing pain related to arthritis, though it did not benefit joint space narrowing or cartilage.
There is data demonstrating the advantages of using chondroitin to manage OA, though patients found relief with much larger doses than those offered in BioCell Collagen.
BioCell Collagen Clinical Trials
A 2012 study examined the anti-aging claims made by Health Logics. Researchers found that 1000mg of BioCell Collagen daily over 12-weeks reduced the visible signs of aging in the faces of female subjects.
In 2014, 3000mg of BioCell Collagen over 6-weeks demonstrated an ability to reduce signs of connective tissue damage after intense exercise.
Most recently, a randomized trial found that 1000mg of BioCell Collagen increased elasticity and reduced skin wrinkling in women aged 39-59.
Is BioCell Collagen Safe?
Even over-the-counter options for joint pain (Tylenol, for example) can be associated with unwanted effects when used chronically or incorrectly. In contrast, nutraceuticals typically offer a favorable safety profile.
That seems to be the case with BioCell Collagen.
While the ingredients in their blend have been safely tested in human subjects, we also have the benefit of having the results from clinical studies in which BioCell Collage's specific blend was tested.
The blend was safe even at doses 33% larger than the recommended use of the supplement.
While the safety profile of this extract is favorable, your joint pain may require medical care. Always speak with your doctor about your symptoms before starting a new supplement.
BioCell Collagen: The Cost
You can purchase BioCell Collagen directly from the Health Logics site. The 120-capsule bottle will last you one 1-month when used as described.
This supplement retails for $39.95, though it is currently on sale at $29.95 for a one-time purchase. Health Logics also offers a subscription option. You'll save 15% when you opt for delivery every 30-days.
Your purchase is backed by a 30-day guarantee, so trying BioCell Collagen is low-risk in terms of finances. If unsatisfied, mail your leftover supplements to:
300 Spectrum Center Drive, Suite 400, Irvine, CA 92618.
Call support at 1-888-402-1600 for additional inquiries.
You can also find BioCell Collagen at Amazon. The 120-capsule bottle is just $23.99 and backed by Amazon's 30-day return policy.
The Bottom Line
BioCell Collagen offers a blend of ingredients that may the pain associated with joint pain related to arthritis.
While the ingredients included in the blend have been studied, BioCell Collagen's specific blend has also been put to the test. Published results demonstrated an ability of BioCell Collagen to reduce skin aging and connective tissue damage associated with exercise.
At Amazon, users seem to be pleased with the supplement as more than 600 rates it at 4.3-stars. Happy customers reported improved knee, hip, and back pain, as well as youthful-looking skin and faster-growing nails.
BioCell Collagen's specific blend was safely tested at doses up to 33% larger than the recommended use, though these study results were in the short-term. As joint pain and skin changes are chronic issues, more long-term research is needed.
Nonetheless, some of the other common treatments for chronic joint pain can be associated with risks that aren't associated with BioCell Collagen's ingredients. Thus, this supplement may be advantageous for those seeking relief for arthritic pain.
Be sure to speak with a doctor about your symptoms first, however.
Customer Reviews
Our Promise to You
In order to safeguard you and ensure helpfulness and relevance, our compliance team manually assess every customer review before it goes live.
We have a zero-tolerance policy for fake reviews, and companies cannot control or alter any reviews at any time.