Hum Nutrition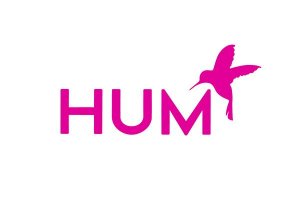 Summary
HUM is a beauty nutrition brand that claims to offer tailored support for your skin, hair, body, and mood through a diverse line of dietary supplements.
Hum Nutrition Review: What You Should Know
HUM states that they are on a mission to become the greatest beauty nutrition company worldwide.
How exactly do they intend to accomplish this goal? According to their website, by offering a line of dietary supplements that are catered to your specific health and beauty needs.
HUM Nutrition believes that their extensive research and development process is what sets them apart from other vendors that claim to offer health and beauty benefits from the inside out. Every product begins collaborative efforts between HUM and registered dietitians.
Together, ingredients are hand-selected based on the available research demonstrating their ability to address your body's needs. From there, supplements are developed by sourcing natural ingredients that are gluten and GMO-free and often vegan and vegetarian friendly.
Once your unique needs are identified, HUM ships your personalized vitamins, minerals, and botanicals directly to your doorstep.
In this article, we'll help you determine if this service will help you achieve your health and beauty goals.
First, let's talk a bit more about how exactly HUM works.
How Does HUM Work?
Your journey with HUM begins by completing a brief quiz consisting of the following topic areas:
Your diet
Your mood
Your daily activities
Your health, wellbeing, and beauty concerns
The next step in the process involves the one that HUM believes sets them apart from the competition – access to a personal nutritionist.
The information HUM gathers from your quiz results is reviewed by your nutritionist, and they suggest dietary supplements that are intended to cover the micronutrients needed to support your specific needs and interests.
Once you've assessed the details of your nutritionist's report, you can then choose from the suggested vitamins, minerals, and botanicals to further customize your plan and have them delivered to your door.
And for your convenience, this is all accomplished online.
The HUM Product Line: Pricing, Ingredients Analysis, and More
You can receive a plan tailored to your specific needs by taking advantage of HUM's nutritionist services as described above, or you can skip this level of guidance by selecting your supplements on your own.
Either way, HUM's products are available directly from their site and offered in the following main categories:
Immunity
Skin
Hair
Body
Mood
Vegan
Immunity
HUM's immunity line offers five different supplements geared to handle specific deficiencies or provide essential daily nutrients depending on your needs. Products in this line range from $10–$25 for a 1-month supply.
Some of the ingredients HUM offers to support your immune function through targeting your skin, lungs, and gut include:
Vitamins C and E: Vitamin C is an antioxidant. It serves to fight off free radicals, substances that can cause the oxidative stress associated with a variety of unwanted medical conditions. Additionally, it is thought to support immune function.
Vitamin E is similarly an antioxidant and may serve a pivotal role in boosting immune function, enhancing blood flow, and preventing blood clots.
Vitamin C levels seem to drop during acute infection or stress. Also, subjects treated with 60 mg/Kg body weight of vitamin C boosted white blood cell levels, cells we use to fight infection.
Lactobacillus Acidophilus and Bifidobacterium Lactis: In contrast to the bacteria that can cause harmful infections, probiotics are those that are found in your digestive tract and offer numerous health benefits.
L. acidophilus is among the most commonly included probiotic found in dietary supplements. Its suspected benefits are well-studied and may include relief for diarrhea, gas, cramping, and bloating, as well as support for immune health.
B. lactis may combat the age-related decline in the function of your immune system.
Skin
Hum's offers 17 products specially formulated to target your skin health. Products in this line range from $25–$40 and include gummies, tablets, capsules, and powdered shakes.
Some of the ingredients included in this line include:
Zinc: Zinc is a trace element found in meats, dairy, nuts, beans, and grains. Also, Zinc plays a role in eye health, wound healing, and immune function. It is often found in sunblock and other topical and ingestible skin health formulations.
Oral zinc may have the ability to help manage acne, warts, and other skin conditions, though support for this method of delivery is lacking.
Vitamin C: In addition to supporting immune function, vitamin C is often added to skin health formulations for its suspected ability to compliment wound healing.
Oral formulations have shown some promise. This review concluded that 50mg of vitamin C per day might improve skin elasticity and moisture content.
Vitamin A: In addition to many dietary supplements like Sunsafe Rx, vitamin A can be found in whole milk and liver, as well as in vegetables and fruits that contain a reddish-orange pigment such as, carrots, sweet potatoes, and pumpkin. Vitamin A is essential in bone growth, eye health, cell functions, and the immune system.
Vitamin A derivatives like beta-carotene have been tested to determine their potential for skin protection. Those that consumed 25mg daily along with vitamin E over 12-weeks reduced skin redness from UV exposure.
Vitamin E: Like vitamin C, vitamin E is also a powerful antioxidant. It is included in formulations aimed at dissolving in fat, treating respiratory infections, and improving skin disorders.
Regarding skin health, vitamin E is most commonly used in topical formulations that intend to offer UV protection. Support for UV protection and other skin benefits through oral supplementation is lacking, however.
Hair
HUM offers four supplements that aim to improve the health of your hair. Products in this line range from $10–$35 and include softgels, tablets, and capsules.
Ingredients included to target hair health include:
Black Currant Seed Oil: Black currants are found mainly in Europe and Asia and may offer antioxidant capabilities, as well as enhance blood flow. While they are often included in weight loss and joint health formulations, their ability to support skin and hair health is less well-studied.
Vitamin E: In addition to its various benefits, vitamin E may also support hair health.
In a randomized study, those treated with 100mg of vitamin E increased the number of hair significantly when compared to the placebo group. Vitamin E's suspected ability to aid hair growth may be related to its role in blood circulation.
Body
There are 22 products in this line that claim to cover total body wellness benefits like energy. Prices range from $10–$40.
The following ingredients are offered to boost energy and curb cravings:
Green Tea Extract: Green tea is commonly included in supplements that claim to offer fat-burning and energy capabilities. Many of its suspected benefits are related to caffeine.
In overweight female subjects, 500mg of green tea and regular exercise improved body weight, BMI, waist to hip ratio, and body fat percentage more than exercise alone.
B Vitamins: You can get your daily dose of B vitamins from meat, seeds, and nuts. They may offer support for brain and nerve health, red blood cell function, energy metabolism, and even weight loss.
Vitamin B3 and vitamin B12 deficiencies are associated with fatigue. Increasing your B vitamin levels through supplementation may boost energy. If your intake is already adequate, you may not see a benefit, however.
L-Tyrosine: L-tyrosine is an amino acid and is often used in supplements that claim to improve mental performance, depression, and alertness. Subjects that received 2g of L-tyrosine improved performance on mental tests.
Ginger: For centuries, ginger has been used in both food preparation and traditional medicine. It may possess anti-inflammatory, energy metabolism, and weight loss benefits, though these actions lack strong scientific support.
A review of 8 randomized studies found that doses ranging from 1600-4000mg did not affect fasting blood sugars, but it did improve sugar control over 2 to 3 months.
Another study did not support ginger's ability to improve energy metabolism; 10 overweight men treated with 2g of ginger daily did not experience an impact on resting energy expenditure.
Mood
Hum offers three supplements aimed at boosting your mood. These products range from $20–$25 for a 1-month supply.
Ashwagandha is an example of an ingredient offered to support a better mood. This Indian herb may provide calming, stress relief, and antidepressant benefits.
In subjects with a history of chronic stress, 300mg of ashwagandha offered stress relief over 60-days.
Vegan
While all of HUM's supplements aren't vegan-friendly, many of those listed above are. According to its website, HUM makes it a point to offer vegan and vegetarian-friendly products when possible.
Possible Side Effects
Like many dietary supplements, HUM products are likely safe when used as directed. Their products include non-GMO, all-natural ingredients, but this isn't necessarily synonymous with safe.
Nonetheless, the most significant risk for side effects is likely for an upset stomach.
While the B and C vitamins offered in many HUM products are water-soluble and easily removed through urination, those that are fat-soluble like vitamins D, E, and A are less easily removed.
If you opt for a well-balanced diet, your nutritional intake is likely adequate. In these circumstances, consuming additional vitamins may not offer much benefit. Additionally, your risk of unwanted effects is likely higher.
For these reasons, it's best to speak with a doctor first even when you're interested in low-risk supplements.
What Are the Alternatives?
While HUM may offer supplements that are readily obtainable from other vendors, the convenience they offer is less common.
PillPack is a full-service pharmacy that fills and organizes your prescriptions and dietary supplements and delivers them straight to your door.
Simply provide your medication list, doctors' contact information, insurance provider contact information, and payment method. PillPack handles the rest and allegedly ships your medications free and on time.
While this seems convenient, PillPack seems to garner poor ratings that revolve around poor customer services, misinformation provided to doctors, mistakes made in prescription packaging, and delivery issues.
Until these kinks are worked out, you may want to avoid using PillPack.
Other more well-established vendors offer a similar service. CVS provides 1–2-day shipping on most prescription and supplement orders, though occasionally same-day services are available.
You're likely to be more comfortable shopping with CVS, though you may not receive the personalized attention you get with HUM.
The Bottom Line
HUM offers a diverse line of beauty and nutrition supplements. While many ingredients do have some scientific support, these products are widely available from most reputable vendors.
What you get with HUM that you may not find elsewhere is a tailored plan for management and a personal nutritionist. This can be advantageous, but keep in mind, you may not see much benefit if your nutritional intake is adequate.
As HUM does not provide testing for nutritional deficiencies, it is best to speak with your doctor before signing up.
Customer Reviews
Posted on Nov 7, 2022
Not doing a thing they are supposed to
I have been using the product for close to 4 weeks now. I feel worse, not better. I randomly feel nauseous throughout the day, and I have thrown up 2–3 times after taking and eating something.
Length of Use: Less than 3 months
Bottom Line: No, I would not recommend this to a friend
Posted on Dec 23, 2021
Hum detox
I took two and about 3 hours later I threw up so hard my throat hurts and it was blood in my throw-up. I'm scared to sleep and petrified to eat anything for 24 hours. I will not be using these again.
Length of Use: 3–6 months
Bottom Line: No, I would not recommend this to a friend
Pros and Cons
Shipping
Price
Can get 3 different ones at once
Side effects
Capsule
Posted on Mar 22, 2021
Every product I've used works exactly as it should, good, clean, honest, and reasonably priced.
My overall experience with Hum Nutrition has been that of impeccable nature. The products are amazing and not overpriced.
Length of Use: 6–12 months
Bottom Line: Yes, I would recommend this to a friend
Pros and Cons
Honesty
Quality
Customer support
No "cons" were specified in this review
Posted on Jan 22, 2021
Hum Daily Cleanse
This product caused severe stomach pain. I was ill for a day. I experienced debilitating stomach pain for at least 6 hours after taking Daily Cleanse. I was nauseous and severely bloated.
Length of Use: Less than 3 months
Bottom Line: No, I would not recommend this to a friend
Pros and Cons
Packaging
Overpriced
Posted on Dec 18, 2019
Marketing machine - NO science!
This company is a marketing machine plain and simple - no science here! I took their $40 probiotic and ended up throwing away my second month's bottle because they smelled like straight-up human feces! What the heck are they putting in these?! I called customer service, they could care less. No refund. I get the same customer service person every time I call in, how big of a company is Hum Nutrition really? It's all perception. Like I said - marketing machine! I took the vitamin D3 supplement and when I broke it open in my mouth it tasted like olive oil. Am I getting any D3? I asked about independent lab verification of the products and contents...the customer service lady proceeded to mention "GMP" good management practices. She clearly didn't understand my question and concerns. Most legit supplements go through verification via USP or something like that. Since there is no FDA regulation of supplements, you never know what you're going to get! Buyer beware, do your due diligence when it comes to these things, everyone wants your money!
Bottom Line: No, I would not recommend this to a friend
Posted on Dec 4, 2019
Update
After several weeks, the company did refund my money.
Bottom Line: No, I would not recommend this to a friend
Posted on Nov 26, 2019
Disappointed
I started taking Hum several months ago (Daily Cleanse, Skin Heroes, and Red Carpet) and although my acne cleared and my hair looked super shiny, the everyday stomach pains caused by the supplements were just a bit too much for me to deal with. Totally disappointed because my skin looked great.
Bottom Line: No, I would not recommend this to a friend
Posted on May 7, 2019
Life-saver!
I have been taking Hum Vitamins for a couple of months now. I take the probiotic, the pre-probiotic, the fish oil, the flatter me, red carpet and the gummies.
I originally started with the Flatter Me which started healing my tummy right away. I am very sensitive to foods and have a bunch of allergies. For the past two years I have noticed random cramping, bloating and gas. This problem seemed to come out of nowhere. Flatter Me has healed me! I feel so much better, my mood is calmer, I have more energy and I am able to eat more greens and oatmeal without horrible side-effects. I also noticed that my eyes are brighter. I love these vitamins and am so happy with my results.
Bottom Line: Yes, I would recommend this to a friend
Our Promise to You
In order to safeguard you and ensure helpfulness and relevance, our compliance team manually assess every customer review before it goes live.
We have a zero-tolerance policy for fake reviews, and companies cannot control or alter any reviews at any time.