Care/of Reviews
Claimed This company has claimed this profile, is getting alerted on any new customer reviews entering this page, and may engage in dialogue with its customers to address their matters.

Companies cannot pay money or provide goods in order to remove or alter customer reviews.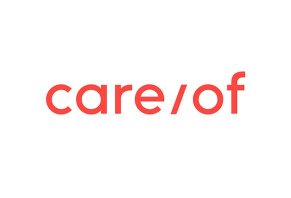 Care/of is a subscription-based service that recommends different supplements and vitamins based on the results of a personalized quiz. Learn what customers are saying about this service.
---
Customer service? What customer service?

By Richard L.

,

Kansas City, MO

,

Oct 22, 2020
Verified Reviewer

Length of Use: Less than 3 months

Overall Experience:

I just started using them, and bought 2 subscriptions, one for me and one for my husband. Mine did not include the "gut check", but they included 5 of them. The following order included them again and they started charging me. I messaged them through their app, no response. I emailed them, no response. I tried calling them and they have hours 12-5, M-F (convenient?). I sent another email just before this review...maybe, just maybe they'll contact me back (but I doubt it).

Pros and Cons:

Delivered to the door
Quiz helps decide what a person needs
No customer service, zero, nada, none, zilch
Adding products I didn't ask for

Bottom Line: No, I would not recommend this to a friend

---

Convenient and high quality!

By Jessica G.

,

Alaska

,

Oct 17, 2019
Verified Reviewer

Overall Experience:

Having them shipped in individual packets is extremely convenient. I had my naturopathic doctor look at all the ingredients and said that he was surprised how clean they are! The quiz was easy to follow and while yes, the recommendations are A LOT, you can easily pick and choose what you want to order each month.

Bottom Line: Yes, I would recommend this to a friend

---

Advertisement

---

HORRIBLE customer service

By Amber S.

,

Virginia

,

Oct 17, 2019
Verified Reviewer

Overall Experience:

Over-priced with horrible customer service. Overcharged my card when I tried to redeem carrots and never responded to my inquiries about my account. Don't go with these idiots. They couldn't keep me as a customer because they are unable to change my address in their outdated system and they couldn't have cared less about losing a customer.

Bottom Line: No, I would not recommend this to a friend

Oct 17, 2019

Hey there Amber - Really sorry about your experience with us. I apologize that our system was unable to recognize your address, we're pretty frustrated by this also and are working to improve our address validation system. This does not happen often, but when it does it really bums us out.

Please contact me directly if you have any other questions or concerns. I know you're interested in making sure you get as much value out of your Carrots as possible :)

-Henry

henry.dunn@takecareof.com

---

Overpriced and complete absence of customer service

By Victoria K.

,

Denver, CO

,

Oct 3, 2019
Verified Reviewer

Overall Experience:

Stay away from Care/of! The biggest red flag for me was when I tried to call someone and no one ever answers. They just put you on hold for a few minutes then there's a recorded message that says to send them an email or go to their website for help. And their website has a question and answer page and a way to "live chat" or "text" one of their employees, saying they'll get back to you within a day and no one has ever gotten back to me on a weekday. Their business hours are also from 12 pm - 5 pm.

Their website and app have a message that says "Due to high volume your order could arrive a few days after your estimated delivery date." They kept pushing back the delivery date every time I check. I was supposed to get my order at the beginning of September and now it's the end of September and it hasn't even shipped yet. I have a tracking number but it says, "USPS awaiting item."

How can a business advertise so heavily and not invest at all in customer support or expanding the capacity of their fulfillment center? Their excuse is "growing pains" but that's exactly the same excuse scammer Brittany Dawn Fitness used when she couldn't deliver on what she promised. This is a company that cares more about making a quick buck than about their integrity and reputation. I immediately canceled my subscription. Even Amazon has better customer service and they're a multi-billion dollar company. I would much rather talk to someone from India then absolutely no one at all. The other red flag is I couldn't even figure out how to leave a review on their website.

Bottom Line: No, I would not recommend this to a friend

---

Vitamins and protein

By Renee R.

,

Albuquerque, NM

,

Sep 27, 2019
Verified Reviewer

Overall Experience:

I ordered last month, where are my vitamins at? I paid $64.00, $23.00.

If I don't get my vitamins soon I would like a full refund.

I was hopping this was real but I need my vitamins or my money back to me.

Bottom Line: No, I would not recommend this to a friend

---

AVOID! Worst company out there.

By Leysa S.

,

California

,

Sep 19, 2019
Verified Reviewer

Overall Experience:

This is the worst company I have ever given my business to. The fun packaging and promise of convenience sucks you in, but be warned, this is where the nightmare starts. They have completely screwed up 4 out of the 6 orders I have received from them.

They don't fix anything unless you chase them. I have received the wrong vitamins, gone a week+ without vitamins and they have told me they could not cancel my order despite it already being over a week late and still not having shipped. I then get an email FIVE days after they said it was too late to cancel saying my order was shipped. By this point, they are over two weeks late and I have already had to buy replacements.

Absolute GARBAGE company, seriously garbage. They just send you the same cookie-cutter nonsense emails about how they care about their customers and are disappointed in themselves blah blah blah. Please don't waste your time or money on these people.

Bottom Line: No, I would not recommend this to a friend

---

Shallow

By Leon E.

,

Idaho

,

Aug 23, 2019
Verified Reviewer

Overall Experience:

The survey was not what I expected. The questions were shallow and the site was quick to sell me vitamins. I was disappointed that I did not get the answers I was looking for in my health concerns. Disclaimer: I used the service but not their products.

Bottom Line: No, I would not recommend this to a friend

---

Advertisement

---

Care/of is exactly what I and so many others need

By Raj V.

,

Washington, DC

,

Jun 19, 2019
Verified Reviewer

Overall Experience:

Care/of is exactly what I and so many others need. In the past, I've avoided committing to a particular vitamin/supplement regimen because I was overwhelmed by the amount and quality of information out there. Care/of eliminates the need to research endlessly about how which vitamins and supplements impact a health goal. And knowing what one should take is just half the battle. Actually taking the vitamins and sticking to a regimen is often the hardest part. Care/of delivers my personally tailored vitamins in convenient daily dose pouches that are easy to toss in a bag and take anywhere anytime.

Bottom Line: Yes, I would recommend this to a friend

---

Makes taking my supplements a breeze

By Jessica P.

,

Keene, NH

,

Jun 18, 2019
Verified Reviewer

Overall Experience:

I've always been interested in supplements, it never really knew what was right for me. Care/of made that part so easy. I found the initial quiz led me to the right mix for me.

I've been taking my packets daily for about 3.5 months and I feel great. Having the individual packs makes it easy to always have one with me.

I also use the app to track my usage and often stop to read the helpful articles.

I would recommend Care/of to anyone who wants to supplement their body. It's easy and convenient.

Bottom Line: Yes, I would recommend this to a friend

---

Wonderful new routine

By Nina F.

,

New York, NY

,

Jun 14, 2019
Verified Reviewer

Overall Experience:

Loving my new routine with Care/of. Have never been good at maintaining a vitamin regimen, and this has been the solution. Had one call with customer service to figure out my refill, and they were helpful and efficient. Look forward to keeping this going.

Bottom Line: Yes, I would recommend this to a friend

---

SCAM

By Victoria R.

,

Lehigh Valley, PA

,

May 1, 2019
Verified Reviewer

Overall Experience:

I ordered vitamins from these folks because it looked convenient and really seemed to streamline the vitamin consumption process. Not only is their customer service abhorrent, they also didn't give me products I paid for and ordered and rather than trying to rectify my issue they were more concerned with trying to defend themselves on social media. Of course I'm mad, when you pay for a service you expect it to be fulfilled. The only actually call in service they offer are normal business hours. Being a stay at home mom with a teething 8-month-old, it's borderline impossible to call people, especially using a prompt system. They then say "oh we have this lovely live chat," EXCEPT IT ISNT. You're not talking to anyone and they don't even respond. I'm on hour 3 of no response. Save your time and money and STAY AWAY.

Bottom Line: No, I would not recommend this to a friend

---

LOVE Care/of!

By Lauren R.

,

New York

,

Mar 15, 2019
Verified Reviewer

Overall Experience:

In an attempt to be healthy and make up for vitamins missing in my daily diet, I would go through phases of buying vitamins and taking them for a few days and then never looking at them again. Not only is the quality of care of vitamins amazing, but they make the entire process of choosing, buying, and remembering to take your vitamins SO EASY. Love the product. Love the packaging. Love the app. Love the site. Love care/of.

Bottom Line: Yes, I would recommend this to a friend

Mar 27, 2019

Thanks for spreading the love, Lauren!

---

Advertisement

---

They say you can move delivery dates, you effectively can't. Kind of a scam.

By Robin D.

,

Chicago, IL

,

Jan 27, 2019
Verified Reviewer

Overall Experience:

I liked the idea of the convenience of this, even if it is expensive, but you really can't change deliver dates except for a couple of days a month that are secret to you. If you log in on nearly any time, you get the dreaded "processing." And I understand why they don't want you changing the next delivery last minute, but you can't change ANY deliveries. And when you call, they give you the runaround. They also don't always pack what you order and charge you anyway (though that gets refunded after a while if you call). Nice idea. TERRIBLE company. Kinda scammy.

Bottom Line: No, I would not recommend this to a friend

Mar 27, 2019

Hey Robin - Thanks for the feedback, and sorry to hear about your experience! We allow customers to delay their shipment by 1, 2, 3, or 4 weeks, or to pause indefinitely. If you run into an instance where you didn't get the correct vitamins in your pack, please reach out to us at help@takecareof.com – we take these instances very seriously and always refund or replace. Let us know if there's anything else we can do to help!

---

Scam! Won't cancel my subscription

By Jennifer L.

,

Chicago, IL

,

Nov 24, 2018
Verified Reviewer

Overall Experience:

I've tried twice now to cancel but every month they continue to charge me. The only way to cancel is to send an email which I have done and there is no response sent back. Definitely regret signing up for this in the first place.

Bottom Line: No, I would not recommend this to a friend

Mar 27, 2019

Hey Jennifer - Thanks for the feedback. We heard this from customers and are excited to let you know we've added functionality for users to delay and permanently cancel their subscription from their own account! To your concern about replying to emails, we try our best to reply to emails within 24 hours. I searched your name but couldn't find anything in our system. Did you email help@takecareof.com? If it's easier, feel free to reach us at 1 (877) 227-3631 next time around.

---

Care of Vitamins

By Dana D.

,

South Carolina

,

Oct 14, 2018
Verified Reviewer

Overall Experience:

I was interested in the package. They are cute. And I thought since I needed a good vitamin, this would be a good place. I needed the probiotics. They send me two different kinds. Not sure if they were just too strong for me or what. So after a month, my stomach is always hurting after I eat. So I think I'll be canceling. Beware of what you're taking.

Bottom Line: No, I would not recommend this to a friend

Mar 27, 2019

Dana, we take feedback on products very seriously. Please reach out to us at help@takecareof.com so we can record this adverse event.

---

Poor quality control, missing supplements each month

By Sonia B.

,

Boston, MA

,

Sep 7, 2018
Verified Reviewer

Overall Experience:

I was initially very excited about this company, but I find their lack of quality control to be extremely irritating. Last month, I was missing the vitamin D. This month, I had ordered 40 Chill Factor and I received only five! The right details were printed in the booklet, and all 40 were charged to my account but $35 worth of Gaba supplements were missing. The initial excitement of receiving their boxes quickly morphs into utter disappointment, I went and tried to cancel the subscription but I can't eliminate the last one of the supplements in the cart, or postpone the order because it appears as "processing." No chat or quick help available, just calls and emails, and then you wait forever. What a nightmare!

Bottom Line: No, I would not recommend this to a friend

Mar 27, 2019

So sorry you didn't receive everything you ordered. If this happens again just let us know at help@takecareof.com and we'll send replacements ASAP. And if you have our app, you can chat us directly from your profile!

---

Care/of user

By Bridget A.

,

San Francisco, CA

,

Sep 6, 2018
Verified Reviewer

Overall Experience:

I have been a subscriber of Care/of for at least a year. I have paused my subscription a lot of times because I also use rainbow lite vitamins, travel and even forget to take vitamins. I agree that the packaging is not environmentally friendly, but it is convenient and cute. I have never had any problems with any of my orders and get an email reminder when one is going to ship so I can pause if needed. I don't feel any different when I take them as to when I don't. I have noticed that my pee doesn't turn yellow as it does when I take the rainbow lite ones, and I wonder if the vitamins are as potent...pee as the indicator, lol.

Bottom Line: Yes, I would recommend this to a friend

Mar 27, 2019

Thanks for the feedback, Bridget!

Stay tuned on the environmentally friendly packaging :)

---

Advertisement

---

Love it!

By Kellie D.

,

Phoenix, AZ

,

Aug 5, 2018
Verified Reviewer

Overall Experience:

I have nothing but positive things to say about Care/of! My orders are correct and arrive on time, and their customer service is top notch. They also send you an email 48 hours before charging your card for the next month in case you want to modify your pack for next month or delay the shipment for whatever reason. When you first create an account, you take a quiz about your lifestyle and goals, and they provide a personalized supplement regime suggestion. You are totally free to add or subtract any supplements you want from their suggested regime. All the supplements on their site can be taken together, so you don't have to worry about interactions.

They also provide you with a summary of the research behind each supplement so you can be fully informed. The supplements themselves are high quality and don't upset my stomach like supplements from other retailers. I love that all their supplements are fermented and can be taken with or without food. Definitely makes it easy to implement some positive lifestyle changes! I feel great!

Bottom Line: Yes, I would recommend this to a friend

Mar 27, 2019

Thanks for the kind words Kellie! If you plan to tell your friends about Care/of, be sure to use your referral code to get Carrots that can be redeemed for free product.

---

Overall Experience:

I think the idea is a good one (daily personalized packs of vitamins based on a quiz) on a subscription basis. However, you're mostly paying for packaging, and it's not great. The packaging is cute (not environmentally friendly at all), but on the first order my name was smeared, and the ink came off in my hands/purse and the second time had the wrong name. The vitamins aren't unique formulas, and the biotin made me break out, which hasn't happened with others that I've taken. I canceled a while back and while it was easy, they charged me twice on a previous order. I went back to my HUM subscription, which is a better value, and the formulas work better for me.

Bottom Line: No, I would not recommend this to a friend

Mar 27, 2019

Jessica, sorry we weren't the perfect option for you, we take feedback on products very seriously. Please reach out to us at help@takecareof.com so we can record this adverse event.

---

Good idea - TERRIBLE execution

By Amy

,

Los Angeles, CA

,

May 17, 2018
Verified Reviewer

Overall Experience:

I put together the same pack for three months, and ALL three shipments at different times were wrong!

Shipment 1: I got my packet, but incorrect vitamins, for Matt.

Shipment 2: I got Olga's packet, but my vitamins.

Shipment 3: My packet, but incorrect vitamins. My name was on the pack, but I only got two vitamins instead of the ten per pack.

The customer service was nice enough, but come on!

Bottom Line: No, I would not recommend this to a friend

Mar 27, 2019

Amy, sorry again to hear you encountered so many issues. If you want to give us another try, reach out to us at help@takecareof.com and we'll get you set up :)

---