Coffee Meets Bagel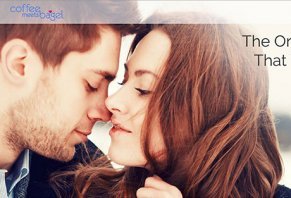 The Coffee Meets Bagel app is a new take on online dating that claims to provide a female-friendly matching system tailored toward romantic-minded users.
About Coffee Meets Bagel
Coffee Meets Bagel is an innovative dating app that aims to invigorate the modern search for someone special, using a matching system that is both female-friendly and geared toward singles who value romantic happenstance over mass-messaging.
Before You Say "Not Another Dating Site!"
If you've ever tried online dating, you might be a little jaded at the prospect of another attempt to section off the singles market. From the truly bizarre to the overly specific, there already seems to be a love-match site for everyone. So what does Coffee Meets Bagel have to offer that's any different?
In a recent presentation on NBC's Shark Tank, Coffee Meets Bagel founders Arum, Dawoon, and Soo Kang claimed that the key to their successful new dating sites is winning over female users.
"Women are tired of signing up for dating sites only to be immediately bombarded by creepy strangers and disgusting messages," the Kang sisters said during their investor presentation.
The standard dating site format treats people like pieces of information, requiring new users to complete elaborate quizzes and questionnaires before they can begin finding potential dates.
Then, searching for matches isn't much more than a numbers game, as users wade through profiles in a huge database, filtering out potential matches using preferences similar to shopping on Amazon. How romantic.
How Coffee Meets Bagel Stands Out
Instead of creating another dating site that requires quizzes upon signing up and categorizes users into a sea of data, Coffee Meets Bagel was founded on three guiding principles:
Unless you want to tell others, your dating life should remain private
Your friends are the best conduits for your dates
Meeting quality people doesn't have to be so awkward or complicated
While that sounds like the best of intentions, how do those lofty goals translate into real-life benefits for users?
Taking the proven concept of daily flash-sale sites and merging it with social networking elements to create a high-quality dating service for singles, the Kang sisters have created a unique format for meeting other singles.
Meeting Matches: How To Use Coffee Meets Bagel
Signing up for Coffee Meets Bagel takes only a minute because, instead of loathsome personality quizzes and time-consuming match-preferences, it simply connects to your Facebook profile.
The connection is secret — no one on Facebook will see that you've joined. Instead, Coffee Meets Bagel curates potential matches by finding other Coffee Meets Bagel users that share friend connections with you on Facebook.
To clarify, this isn't someone you're already Facebook friends with, but someone with whom you have a mutual connection. The idea being that you'll have most in common with someone who shares stronger social ties to your friends — plus, figuring out who your mutual connections might give you both something to talk about on your first date.
Every day at noon, Coffee Meets Bagel curates a single "perfect match" from your friends-of-a-friend pool. You have 24 hours to review their profile information and choose to "like" or "pass" on your match.
Mutual "likes" leads to a private chat line that expires in 7 days. Both parties must "like" each other to initiate contact and be a match, which is Coffee Meets Bagel's method of saving female users from an overload of unwanted messages.
How Much Does Coffee Meets Bagel Cost?
To sign up, interested users can download the Coffee Meets Bagel app from either Google Play or the Apple App Store. Their core service is free, but there are premium features that users can unlock using virtual currency in the form of "coffee beans" — each bean is equivalent to about two cents.
The current premium features available on Coffee Meets Bagel include:
Open Sesame - For 95 beans (under 50 cents), Open Sesame unlocks the identity of any mutual friends between you and your current Bagel.
Rematch - If you missed a Bagel, you can get another chance with Rematch. This feature costs 295 beans (under $1.50) for a second shot, and "increases your chances of connecting by 8x!"
Mirror Mirror - For 600 beans (under $3.00) this feature discloses your score and ranking across the whole site. However, it's only available after 10 Bagels.
So, how do you get these beans? A couple of ways! First, coffee beans can be purchased in bulk through your account's membership area for the following prices:
$24.99 gets you 3,000 coffee beans
$23.99 gets you 2,000 coffee beans
$1.99 gets you 100 coffee beans
Don't feel like breaking out your credit card? Coffee beans can be earned in a few other ways:
Uploading photos earns you 16 coffee beans each.
Filling out your profile earns you 3 beans per bit of information, such as personality, height and interests.
Recommending Coffee Meets Bagel earns you 150 coffee beans for 15 friends you invite, or 3,000 beans for 30 invites sent.
What If You Want To Quit Coffee Meets Bagel?
Because it's a free service, there's no risk of recurring charges when deactivating your Coffee Meets Bagel account.
To do so, simply visit the "Membership" section of your account page and click "Deactivate." Doing so may take several days, but you won't receive any more matches. You can choose to deactivate your account permanently or until a specific date, which is useful if you're going away on vacation. Additionally, if you feel like you're not getting enough matches, Coffee Meets Bagel urges users to contact them before throwing in the towel.
How Likely Are You To Meet Your Match?
At the time of taping their Shark Tank presentation, Coffee Meets Bagel's user base was "somewhere between one hundred thousand and five hundred thousand," though the Kang sisters refused to state an exact number — a move that many felt reflected an intention to use the show's wide audience for publicity instead of forming an actual investor relationship.
While the dating app is currently only available to singles in four US cities, including Boston, Chicago, New York and San Francisco, their plans for 2015 include expanding to achieve international dating domination.
What Users Are Saying About Coffee Meets Bagel
Called "a female friendly version of Hot or Not" by one Shark Tank investor, Coffee Meets Bagel does seem to be a big hit with female singles.
Some reviewers of the app's San Francisco Yelp page stated that it's great for supplemental dating options, but that one match a day isn't really enough to fill their social calendar. Others, who were dissatisfied with Coffee Meets Bagel, say there simply weren't enough people signed up within their area to create interesting matches.
On a positive note, many users stated that because you only receive one match a day, you're able to consider that match more seriously.
Additional members appreciated the feeling of mutual consent that comes from both people having to "like" each other before a conversation commences.
What's The Bottom Line On Coffee Meets Bagel?
With 73,000 reviews on Google's app store and 100,000 reviews on Apple, singles are certainly using the app— and with mobile dating on the rise, more might be on the way soon.
One thing I didn't like about the Coffee Meets Bagel sign up was that it automatically pulls all of your pictures from Facebook. So if you sign in and notice you suddenly have 500 points, double check to make sure you're not unintentionally oversharing!
Whether or not there's someone special in your area that's available through Coffee Meets Bagel is up to fate. But, if you're looking for singles in hip, big cities, a free app that's female-friendly certainly isn't the worst place to start.
Additionally, their blog has some great date ideas and stories to spark the imagination of even non-Bagel users.
Let us know in the comments if you've used Coffee Meets Bagel and had any success!
---
Feels fake

By David L.

,

Florida

,

Aug 14, 2019
Verified Reviewer

My experiences with Coffee Meets Bagel are not positive. Admittedly, I'm a bit picky, as I don't want to get into a bad relationship. However, I have had a few dates on Hinge and from Bumble. Nothing from CMB. Like many of the others above, I run into people who clearly speak broken English and appear to be scamming.

Bottom Line: No, I would not recommend this to a friend

---

Preference option doesn't work

By Thissucks B.

,

Strongsville, OH

,

Jun 8, 2019
Verified Reviewer

It's not Coffee Meets Bagel's fault I didn't meet anyone, but I don't like that I can't delete my profile picture. I'm a 42-year-old Christian, that wants to date "men" my age or older, but I kept getting profiles of men in their 20's or early 30's, very handsome with great jobs or going to college, they don't want an old fart like me. I don't know the site doesn't keep my preferences settings, but it's annoying. If the site valued my time I would stay.

Bottom Line: No, I would not recommend this to a friend

---

Advertisement

---

Scammers

By Susan O.

,

New York

,

May 2, 2019
Verified Reviewer

This site is absolutely FILLED with scammers. Watch out for Craig L Hughes. Do not communicate with him.

So many fake profiles. Beware! No real people on this site.

Bottom Line: No, I would not recommend this to a friend

---

Nothing but SCAMMERS

By Joseph P.

,

Lexington, SC

,

Mar 11, 2019
Verified Reviewer

Every single person I've met so far (chat wise) has been a foreign scammer who speaks broken English and provide VOIP phone numbers either google voice or broadband.com (apple free phone app, online reverse lookup).

So be very wary and careful with this site!

Bottom Line: No, I would not recommend this to a friend

---

Advertisement

---

Male scammers are abundant

By Marisa M.

,

California

,

Feb 26, 2019
Verified Reviewer

Out of the matches I receive daily at least half are men who are foreign, good looking, sometimes widowed and immediately they ask for your email address, phone number or to go to What's App...Duh, how dumb do they think we are?! So many scammers; so disappointing.

Bottom Line: No, I would not recommend this to a friend

---

Some good guys but a lot of scams

By Larissa H.

,

Vermont

,

Feb 20, 2019
Verified Reviewer

I did meet one nice guy who became my boyfriend for a year via Coffee Meets Bagel and we are still friends. But there are many fakes on the site, clearly scammers, who have tried to scam. And I frequently get matched with or shown guys significantly younger than myself (think 5-10 years younger), and it is enough of a maturity gap that (even though they might be food guys) they're not what I'm looking for.

Bottom Line: No, I would not recommend this to a friend

---

Women beware

By Paula B.

,

Exton, PA

,

Feb 16, 2019
Verified Reviewer

I was so optimistic at first with this new concept dating site after swearing off online dating for good. But only one week in, the gentlemen I was chatting with turned out to be nothing but a big fat scam (something didn't seem right all along...but when the question of buying him iTune cards came up, that's when I googled "scam dating sites").

To-date, I have chatted with half a dozen gentlemen on CMB, and only one was legit.

Beware, beware, beware. Read up on what to look for...and if it seems too good to be true, it prob is!

Bottom Line: No, I would not recommend this to a friend

---

Lots of fakers

By Leah M.

,

New York, NY

,

Jan 27, 2019
Verified Reviewer

I know from experience that there are real men on this app. I've dated two guys off this app, one for a few months. However, now it seems I'm constantly being contacted by men with fake profiles - many of whom claim to be in the military "on a peace-keeping mission."

A red flag went up today when a guy who contacted me (you guessed it, he claims to be in the US Air Force located in New York) asked if he could get to know me. I responded, "Uh, okay. What do you want to know?" His first question to me was "Which country?" Seriously? My profile says New York - what country do you think I'm in, Japan? If you're going to try and pull a dating scam, at least try and pretend that you're real. These people aren't even good at being fake.

Coffee Meets Bagel needs to do better by its users - this app has become a scam artist's paradise.

Bottom Line: No, I would not recommend this to a friend

---

First time using and I was catfished

By Debbie T.

,

Orange County, CA

,

Jan 23, 2019
Verified Reviewer

I met someone right away. We chatted for the whole seven days then went to FB Messenger. We chatted and talked on the phone for three weeks.

He asked for a $100 gift card and that's when the red flags went up.

Sure enough, the person I thought I was talking to was completely fake. Pictures were of someone not even close to what this guy said his name was. Fake profiles on Facebook, Instagram, Twitter, and LinkedIn.

Horrible experience!

Bottom Line: No, I would not recommend this to a friend

---

Scammer after scammer

By Bridget B.

,

New York

,

Jan 17, 2019
Verified Reviewer

I have come across scammer after scammer on this site, one of whom actually admitted it to me! And I have his communication to me about this saved. A second suspected one stopped communicating with me when I broached the subject with him. After our conversation, I googled his place of employment and learned that it is located on the west coast, but we are on the east coast. There are no offices or projects listed in this area for that company, so I suspect he is not who he says he is either. Another, a few months ago tried sexting with me. I was horrified...I have not met anyone of quality on this site and I don't feel safe here. I would hope to think that they are not all like this, but, ladies, please be careful.

Bottom Line: No, I would not recommend this to a friend

---

Mostly fake profiles

By Jacqulyn V.

,

New Jersey

,

Jan 4, 2019
Verified Reviewer

At first blush, it seems reasonable. Like other sites they claim to review your profile before posting it but, again, like other sites they are clearly more interested in revenue than helping real people to connect with each other. 98% of the profiles are (very obviously) fake. So the question is, do those in charge just not care, or are they that stupid? I am now accustomed to getting profiles from interested parties who are fake, and now just for a laugh, I read through all the profiles suggested for me, even if I am not interested in them. It's hilarious how obvious it is that they are written by scammers who don't speak English. My cat could figure this out, why is it Coffee Meets Bagel can't? Coffee Meets Bagel is a complete waste of your money.

Bottom Line: No, I would not recommend this to a friend

---