Curology
Claimed This company has claimed this profile, is getting alerted on any new customer reviews entering this page, and may engage in dialogue with its customers to address their matters.

Companies cannot pay money or provide goods in order to remove or alter customer reviews.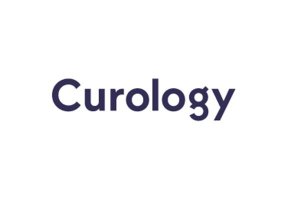 Curology is a line of customizable skincare products designed to allegedly help address the skin problems most pressing to you with prescription-strength ingredients.
Curology Review - Does It Really Work?
What Is Curology?
Curology is an online skincare company that promises to give you a personalized skincare service that is comparable to visiting a dermatologist.
Once you sign up and identify your main skincare problems and goals, the company will send you three products, including a "Superbottle" formulated with three active ingredients meant to reduce your acne, hydrate your skin, minimize hyperpigmentation and more, depending on your specifications.
Dr. David Lortscher, a dermatologist practicing in New Mexico, founded Curology in 2013 after seeking ways to create effective acne solutions that could be accessible to everyone, regardless of cost. Today, Curology's products are backed by a medical team with more than 135 years of combined experience.
The company's goal is to make prescription-strength skincare products accessible for more people. If you've been struggling with problems that drugstore products don't seem to fix, then Curology may offer a convenient way to deal with precisely what's bothering you without the costly and time-consuming process of making in-person appointments at the dermatologist.
In this Curology review, we'll discuss the ingredients and how effective their ingredients are to help you determine whether or not your skin can benefit from the products.
How Curology Works
Curology claims its customized, prescription-strength formulas will work for 88% of people.
Once you start to sign up, Curology prompts you to identify your skincare goals. These include fighting breakouts, treating clogged pores, fading dark spots, boosting firmness, improving skin texture, and fighting wrinkles. You can select as many as are applicable.
Next, you'll specify whether you break out on your face, neck, shoulders/chest/back, or all three, and whether your skin type best qualifies as very dry, very oily, or something in between. After a few more skin-related questions, you'll share basic facts about your health history and medication use.
At this point, Curology will share a free trial offer with you. If you enroll, you'll get your first month of products free, so long as you pay $4.95 shipping and handling.
Looking Closer at Curology's Main Products
Here's a summary of the three products included in every Curology order.
1. Light Hydrating Cleanser
This cleanser is designed for daily use and works to remove dirt and build up and preps your skin for your custom product. It's designed to create a barrier effect that keeps your skin moisturized without irritating it.
To use, massage the cleanser onto damp skin for up to two minutes before rinsing thoroughly and patting your skin dry.
2. Personalized Superbottle
This nightly serum is customized specifically for your skin based on the answers in your questionnaire.
You can't tell during the ordering process what's included in yours when signing up for a free trial, but you can find this information on your Treatment Page after you officially commit to a subscription.
It's best to use it in the evening once your skin is dry after using the cleanser. If your skin becomes irritated, cut back its use to every other day.
3. Gentle Clog-Free Moisturizer
This final part of your skincare routine is designed to keep your skin hydrated.
Following the quiz, you will choose between a standard moisturizer or a richer formula designed for dry, aging skin, and then decide if you want to complete the Curology signup.
You can apply it to your skin in the morning after it's been gently washed and padded dry. It's also possible to reapply the moisturizer at night after using the cleanser and custom product if your skin needs it.
The company states that most people will need to use these products daily for six to eight weeks for their acne to clear up, and that they can continue using them as needed after this point.
If your skin doesn't improve, the Curology suggests reaching out with your concerns so that you can try a new formulation with different active ingredients.
Curology Active Ingredients
Your personalized Curology Superbottle will contain a custom mix of three of the following ingredients. We've shared the key benefits of each, as reported by Consumer Lab, the Mayo Clinic, or WebMD.
Clindamycin
This common antibiotic is used to treat bacterial infections. Though it's often taken orally, it can also be used as a skincare ingredient to kill off the acne that gets trapped in clogged pores and lead to inflammation.
One double-blind study from 1981 found that people with acne who used clindamycin experienced more significant improvements for their skin than those using a placebo.
While topical clindamycin won't cure your acne, it can help you keep it from flaring up, especially if you use it regularly. Keep in mind that your symptoms may return if you stop its use.
Some people experience side effects from using clindamycin like heartburn, joint pain, and yellowing skin. These kinds of symptoms are most common when the compound is taken orally.
Azelaic acid
This gentle, versatile ingredient works to fight acne, reduce acne scars and hyperpigmentation, and combat other side effects of inflammation. It works as an exfoliant to unclog pores and refine the skin's surface for a better complexion.
When added to skin creams, azelaic acid treats pimples and acne-induced swelling by killing the bacteria that infect your pores. A 1989 clinical study found that a topical product with 20% azelaic acid significantly reduced the number of acne lesions and led to significant overall improvements.
Azelaic acid is safe to use up to twice a day, though those with sensitive skin may need to restrict their use to a few times a week.
Tretinoin
Also called retinoic acid, tretinoin is related to vitamin A and is considered useful for reducing the appearance of fine wrinkles, sun damage, and discoloration.
Tretinoin is considered an anti-aging product when used topically, and it affects the production of skin oils in ways that make it difficult for pimples to develop. One 2009 study found that participants who were treated with varying strengths of tretinoin experienced more acne reduction than control groups.
You'll likely need to use products that contain the compound for several months before you notice improvements.
Niacinamide
As another name for vitamin B3, niacinamide has shown promise in clinical studies for improving the appearance and elasticity of aging skin. It's a popular topical ingredient for dry skin.
The compound works with the natural substances on your skin to improve the appearance of enlarged pores, uneven skin tone, dullness, and fine lines and wrinkles. It also improves your skin's moisture barrier to reduce the effects of environmental damage.
Zinc Pyrithione
While commonly used to treat dandruff, this cosmetic ingredient also cleanses the skin and inhibits the growth of microorganisms. This makes it useful for treating psoriasis, eczema, and other skin irritations that can cause dry, flakey skin.
Tranexamic acid
As a synthetic version of the amino acid lysine, tranexamic acid applied topically works to fade dark spots, acne scars and other signs of skin discoloration. The benefits are compounded when you use it with other skin-repairing compounds like vitamin C, retinol, and hyaluronic acid.
Ideally, you should apply it twice a day, though those with sensitive skin should use it every few days.
We couldn't find any published studies for topical tranexamic acid, though Wayne State University currently has one in progress.
Metronidazole
This antibiotic is an effective treatment for rosacea (a type of adult acne), though it's often used to treat infections in the liver, vagina, stomach, and joints, as well as other skin conditions. You should expect it to take three weeks or longer before you start noticing any benefits.
Other Ingredients
Curology also contains a range of inactive ingredients. The company states that they will vary by formulation, but that they are fragrance-free, non-pore-clogging and create a pH between 4-5 (slight acidity). These ingredients include the following:
Aloe barbadensis leaf juice, C13-14 isoparaffin, caprylic/capric triglyceride, water, laureth-7, maltodextrin, phenoxyethanol, polyacrylamide, tocopheryl acetate, triethylene glycol.
Superbottles that include tretinoin also contain the antioxidant BHT (butylated hydroxytoluene).
Key Takeaways: Curology products contain a mix of ingredients, most of which show clinical evidence for reducing acne, shrinking pores, fading hyperpigmentation, and keeping your skin moisturized and healthy.
You should feel confident that there's a good chance the ingredients chosen for your personalized skincare product will produce the desired results.
Are There Any Side Effects?
Our research didn't bring up any dangerous side effects associated with Curology ingredients, though some users reported unpleasant reactions like skin irritation, redness, and dryness.
In most cases, these side effects seemed to be temporary and faded away after a few weeks when the user's skin adjusted to the formula. We couldn't find any information to show that certain people should avoid Curology ingredients.
We couldn't find any information about those If you have naturally sensitive skin, you may want to limit your product use to a few times a week.
What Do Customer Reviews Say?
More than 300 HighYa reviewers have rated Curology, for an average score of 4.3 stars. 81% of users say they would recommend the brand to their friends. Below, we broke down their comments into some key takeaways.
Great Skincare Solution for Many
Dozens of reviewers raved about how Curology products transformed their hair. Some wrote that they had tried lots of other products, including Proactiv, Neutrogena, and prescription-strength ointments from their dermatologist before realizing they got the best results from the Curology line.
These users claimed that Curology cleared up their acne, gave them glowing skin, and improved their skin's texture, and reduced the appearance of redness and irritation. Some also reported that they had used the products happily for several years.
Didn't Work As Described for Some
Not all reviewers noticed a change from using Curology products. Some wrote that they didn't feel good on their face and that the products themselves felt cheap and hard to apply. A few also noted that they experienced more acne, often in new places, after starting to use the Curology.
Many of these reviewers reported that they had to cancel their subscription because they couldn't use up all the products they received the first time around.
Points for Prescription-Strength Ingredients
Some reviewers liked how Curology products let them access prescription-strength ingredients without having to go to the dermatologist.
As one example, a reviewer noted that she appreciated the emollient properties in tretinoin because it kept her skin feeling moist and supple for less money than it would cost to make an office call.
Miracle Product for Acne
Some reviewers wrote that they had long suffered from acne before finally finding success with Curology.
These products purportedly controlled their whiteheads and red patches better than any other "miracle" product they had tried. Many users wrote that their friends and family immediately noticed the improvements and complimented them on their skin.
Billing and Subscription Problems
Some Curology users weren't happy with their customer service experience. Some wrote that they struggled to cancel their subscription and were still billed and received products after they put them on hold. Others wrote that they never received their orders and struggled to get customer service to fix the issue.
Key Takeaways: Overall, Curology users seem to think these products are worth it for their skin. Though they don't work for everyone, many people noted that they improved their complexion, smoothed out their skin, and reduced the signs of acne.
Just keep in mind you might have some problems canceling your account if the products aren't right for you.
What Does Curology Cost?
At the time of writing, Curology members are charged varying rates depending on which plan they choose.
You can try a 30-day free trial for the cost of shipping – $4.95 – and any applicable sales tax. A 30-day supply will cost you $19.95, and a 60-day supply is $39.90. The two-month plan has free shipping, while the monthly plan will charge shipping and handling.
If you want to subscribe to the full Curology routine (Superbottle, cleanser, and moisturizer), you'll pay $59.90 per 60-day supply plus any taxes when applicable.
That means that the total cost of a Curology membership is around $240 - $480 per year. As The Law Dictionary reports that the average price for a dermatologist appointment in the United States is between $100-$200 per visit (not counting products), you are likely to save money going the Curology route instead.
However, most insurance plans cover general dermatology procedures, so you need to factor in these savings in your personal cost analysis.
Viseslav Tonkovic-Capin, an MD Board-certified Dermatologist based in Kansas City, agrees that Curology makes sense for people who want a little more from their skincare products than what's available at the drug store, but don't want to visit the dermatologist.
"The concept of Curology is excellent, and it does make sense," she told us. "[However], the vast majority of people with acne would benefit from just over the counter acne treatments."
Dr. Tonkovic-Capin clarified that Curology seems to do an excellent job of bridging the gap between drugstore products and the top-of-the-line products only available from a dermatologist. "[I believe] Curology is very well positioned in between over the counter acne treatments and seeing a dermatologist in person."
Curology's Refund Policy
There is no minimum commitment when signing up for Curology, meaning that you can cancel at any time.
If you're not satisfied with your Curology formula, the company promises to refund 100 percent of your charge within the first 30 days if you aren't satisfied. To request a refund, email customer service at support@curology.com for further instructions.
Curology does not accept health insurance to cover the cost of your membership. However, if you have a Health Savings Account or Flexible Spending Account, your consultation may qualify as a deductible expense—check with your provider to be sure.
Bottom Line: Should You Sign Up for Curology?
Curology products have high reviews on HighYa, which indicates that the majority of customers are happy with their purchase.
Likewise, the active ingredients in Curology products show clinical evidence for reducing acne, smoothing out rough patches, and minimizing the appearance of acne scars, fine lines, and wrinkles.
Considering the out-of-pocket cost of seeing a dermatologist, Curology's low-fee membership plan is definitely appealing to those who have basic medical coverage or aren't covered at all.
However, even when you have insurance, seeing a dermatologist can sometimes take months—whereas Curology promises that their dermatology providers will get back to you within 24-48 hours.
Our bottom line? If you struggle with mild to moderate acne or anti-aging concerns, Curology's relatively low cost and impressive customer reviews means that there's minimal risk in trying out Curology's custom skincare formulas. We recommend planning to commit for at least eight weeks so that you can determine whether the products really work.
---
Great customer service

By Maeve M.

,

Minneapolis, MN

,

Jul 20, 2020
Verified Reviewer

Length of Use: Less than 3 months

Overall Experience:

Samantha with customer support was so understanding and provided excellent customer service. Personally, Curology didn't work compatibly with my skin type, but I would recommend it because of how great the staff was.

Bottom Line: Yes, I would recommend this to a friend

---

High quality product, not animal tested

By Julie T.

,

Oceanside, CA

,

Jul 2, 2020
Verified Reviewer

Length of Use: 3–6 months

Overall Experience:

I have tried many skincare products in the past including the brand names carried at most plastic surgeons' offices. I was introduced to Curology when a generous donation was made from the company to the medical staff in New York at the hospital where I was working as an RN. I fell in love with the product and instantly ordered the skin cream, especially after discovering the product was based in my home state and home town. After 2 months of use, the texture and clarity of my skin have improved greatly. My pores are almost non-existent. I am a very pleased customer. I would recommend the Curology products to anyone wanting a high-quality product without a ridiculous price tag.

Pros and Cons:

I like the customization of the product for my skin type
Based in San Diego/locally owned company
No animal testing
Would like an option to order products without customization for gifts

Bottom Line: Yes, I would recommend this to a friend

---

Advertisement

---

Curology is my cure

By Amy M.

,

California

,

Feb 4, 2020
Verified Reviewer

Overall Experience:

I have tried many products and for years was using Proactiv. Unfortunately, I was still breaking out, especially around my neck area. I saw an ad for the free trial version where I only had to pay for shipping so I thought, "Why not?"

I am so glad I gave it a try! You guys, no joke, my skin has not broken out since week 2 of using it! It's not only helped my acne but also helped to fade scars left behind, firm up my skin, and reduce the size of my pores. I would really recommend Curology to anyone! I know it may not work on some people but it has really been effective for me. My daughter is now experiencing breakouts and I'm getting ready to order her a trial version too, hoping it helps clear up her skin as too.

Bottom Line: Yes, I would recommend this to a friend

---

Curology - great product and service

By Rachel M.

,

Cleveland, OH

,

Jan 20, 2020
Verified Reviewer

Overall Experience:

I have struggled with my skin for years. Ranging from erythematous whiteheads on my chin to closed comedones scattered across my face. I had seen a dermatologist in person with minimal changes to my skin, so I started looking for other options. Around 2 years ago, I found Curology and decided to give it a go - I am thankful that I did. A provider reached out to me very quickly and asked me about my medical history, and not much later she had my formula. Within a month of trying my Curology formula, my skin was significantly clearer and I noticed that my skin tone and texture improved as well. I have stuck with the same formula so far, but my provider has checked in to ensure that the formula is still working well for my skin or if I have any new concerns. Besides having positive interactions with my provider, Curology's support team is fantastic. Recently, I moved to a new city and have had trouble getting my mail sent to the new location. Curology support has one of the fastest response times I have ever experienced and have quickly remedied all the issues I have had. Everyone from their staff, who I have interacted with, have been very professional and friendly. Overall, I would highly (always) recommend trying Curology given my experience. I have recommended this company to friends and family (my brother now uses it after seeing how my skin improved).

Bottom Line: Yes, I would recommend this to a friend

---

Advertisement

---

Awesome service

By Sandra R.

,

New York

,

Dec 17, 2019
Verified Reviewer

Overall Experience:

Hi, I just want to say thanks to you so much, I appreciate you sending me back my order after the first loss. I am so happy I started to use and it is amazing, I recommend to all of my friends. The customer service is awesome.

Bottom Line: Yes, I would recommend this to a friend

---

Does not work

By Lauri H.

,

Missouri

,

Dec 3, 2019
Verified Reviewer

Overall Experience:

I have been paying for this for months for my teenage daughter. It does not work and is almost impossible to cancel your subscription.

So unprofessional that they do not even have a phone number to call and cancel!

You talk to a person online and they tell you to buy other things to help Curology work. This is a joke!

What's crap is that you think you're talking to a dermatologist and you are not. So frustrated!

Not to mention they have internet celebrities back their product who claim it works! After over six months of using this product no significant change at all for my daughter!

Bottom Line: No, I would not recommend this to a friend

Dec 4, 2019

Hi Lauri,

I do want to apologize that Curology did not work for your daughter, I see how frustrating that can be. While Curology may work for many I understand it won't be a perfect fit for absolutely everyone. I can assure you that all our medical providers are licensed professionals who are registered to treat and help our members. They take this work extremely seriously.

Our providers will often recommend other products to use in tandem with Curology - we only want what is best for each member! If you need any help canceling you can email support@curology.com. You can also do so by logging into your account, going to the payments page, and following the link at the bottom of the page through to the end.

Thank you,

The Curology Team

---

Basic products for an expensive price

By Abby M.

,

Milwaukee, WI

,

Nov 15, 2019
Verified Reviewer

Overall Experience:

I tried the trial version of Curology. I thought it was great at first...I liked the feedback from the medical health providers and I liked that you submitted selfies to show to your provider.

I used the products for two weeks and my skin did not improve at all. The products felt basic and didn't feel good on my face. Additionally, they charged me another $61 for a subscription of Curology. I contacted customer service email (they don't have a phone line) and no one responded to me. This company scammed me out of my hard-earned money.

Definitely would not recommend. Poor experience.

Bottom Line: No, I would not recommend this to a friend

Dec 4, 2019

Hi Abby,

I am so sorry to hear about your experience with Curology and our support team. We are a subscription service so we will continue to send product as long as the account is active.

If you need any help with canceling or getting in touch with our support team, please send me a message on Instagram - @curology. I would be happy to help resolve this issue!

Best,

The Curology Team

---

Clownery

By Kevin H.

,

Los Angles, CA

,

Oct 25, 2019
Verified Reviewer

Overall Experience:

Trying something for a short period of time and then subscribing to their monthly service have became a big part of my life, I have 6 monthly subscription, ranging from dog food to streaming services. I found out about Curology in one of my favorite YouTuber's video, I didn't really need skincare products at the time, but I wanted to support the content creator, and the price for the first shipment was only about $6, so I decided to try it out.

One month down the line, nothing has changed about my skin, good or bad, I still had over half of the products from the first shipment. I didn't know when I would be charged for the next shipment, and didn't bother to check, I thought to myself, I'll just wait for an update since Curology is always spamming my phone number with texts.

I wanted to cancel my subscription for the time being, because A) no change to my skin, B) didn't finish my products yet, why would I need more? I wanted to finish the current 3 bottles I had and see if there's progress and then make a decision.

One day, I just get an email and text update saying that my shipment for this month is on their way. Beyond confused, because I didn't get updates being charged, and they clearly had my contact information. I tried to email customer service and of course, there's nothing they can do about it.

Seems like a quick cash grab.

I don't think I have used the product long enough to write an accurate review, but if a company really believes in their products to have effects and can guarantee customers to return after they've already used the product, why use these kinds of clownery tricks to drive away potential long term customers?

Anyways, now I have $70 worth of skincare products lying around my house that I don't really know what to do with.

Bottom Line: No, I would not recommend this to a friend

---

A miracle serum!

By Caroline P.

,

Dallas, TX

,

Oct 17, 2019
Verified Reviewer

Overall Experience:

Since I can remember I've been battling with acne. I've suffered from stubborn whiteheads and red patches on my cheeks. I never wanted to go out in public without makeup on. I tried every home remedy, prescription from the dermatologist, and "miracle" treatment out there and still never saw the results I wanted. I tried expensive pills, lotions, and serums. The last time I went to the dermatologist they said they couldn't do anything else for me and wanted to put me on Accutane. That's when I knew something had to change. After seeing ads for Curology on Facebook, I decided to give it a try in December of 2018, signing up for just the night time serum. In February, I started having drastically less breakouts and even starting wearing makeup less. Here I am in November 2019 and I cannot even tell you how happy I am with my skin. My friends notice. My family notices. I rarely break out anymore and if I do, it's one pimple that lasts for a day, not the handful of stubborn whiteheads I used to get. Curology has seriously changed my life and my self-esteem! I can't thank y'all enough!

Bottom Line: Yes, I would recommend this to a friend

---

Charges you but doesn't confirm and it doesn't work

By Lisa A.

,

Holiday, FL

,

Oct 11, 2019
Verified Reviewer

Overall Experience:

I was on this product for almost two years and my main concern was brown spots. This product never helped my brown spots and I did not see any difference with acne. Also, when I put my account on hold they failed to notify me later after hold time they sent another package to me charging me. They should notify the customer and confirm if I want to be off hold.

Bottom Line: No, I would not recommend this to a friend

---

Charge you but no product

By Debbie S.

,

Franklin, OH

,

Oct 5, 2019
Verified Reviewer

Overall Experience:

We ordered this for my daughter and we received the first shipment. We are now being charged on the credit card, but not receiving any product. Their excuse in the email says they all of a sudden don't have our full address and it was returned, but still stealing our money with no product. They have no contact number to call and are full of excuses by email, so now we have to claim theft on the company. Don't waste your money or time on this product.

Bottom Line: No, I would not recommend this to a friend

Oct 7, 2019

Hi Debbie!

I'm so sorry this was your experience with Curology. If it was returned back to our facility by USPS then our team will ship it out to you to make sure you get your package. We do charge as soon as the item ships.

Please stay in contact with our support team so we can get this resolved and your product to you!

Best,

The Curology Team

---