Daily Burn
Claimed This company has claimed this profile, is getting alerted on any new customer reviews entering this page, and may engage in dialogue with its customers to address their matters.

Companies cannot pay money or provide goods in order to remove or alter customer reviews.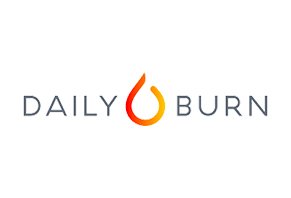 DailyBurn is a fitness website that claims to help you reach your fitness goals through expert workout videos, nutrition information, and personalized plans.
Daily Burn Review: Will It Help You Get Into Shape?
Daily Burn is an online fitness destination that claims to provide more than a dozen different exercise programs and approximately 1,700 on-demand workouts—all from elite expert trainers—that can keep you motivated and give you better results in less time.
This membership-based fitness collective claims to give you the guidance, encouragement, and motivation you need to improve your fitness and live a healthier lifestyle. But is Daily Burn a quality website that can help you reach your goals? We'll answer this important question by sharing with you how the service works, what it offers, our experience signing up for a free trial and how pricing and refunds work. We'll also take a look at what HighYa readers say about Daily Burn and
How Does Daily Burn Work?
To access Daily Burn's fitness library, you'll need to answer a few basic questions on the company's home page. This includes entering your current weight, your goal weight, and your gender, age, and email address.
Then, you'll complete a 2-minute assessment where you'll need to indicate your gender, age range, current fitness level, and your ideal type of workout.
Based on your answers to these questions, Daily Burn will display a recommended trainer and fitness program, at which point you'll be able to watch a video preview in order to get a better idea if it's right for you.
Then, if you decide to sign up for Daily Burn's free trial (more about this in the Pricing section), you'll gain access not just to your recommended program, but also to their library of more than 100 workout videos across all programs, which are sorted by style, duration, difficulty level, pacing, trainer, and necessary equipment.
Most of these workouts are video-based, but Daily Burn also offers audio-only workouts that keep your eyes off the screen as you exercise. If you'd like full details about any of the programs, all you need to do is click on them and you'll be taken to their home page.
Regardless of the program you choose, Daily Burn's videos can be streamed through your laptop, phone, tablet, and even devices like Roku, Xbox, and more (a full list of supported devices can be found here). And as you move through your chosen program, Daily Burn is claimed to visualize your progress (e.g. number of workouts completed, weight lost to date, calories burned, etc.) using graphs and encouraging messages.
The company suggests downloading the free Daily Burn workout app for better playback, especially if using mobile devices as the workouts aren't optimized for their web browsers.
What Workouts Does Daily Burn Offer?
So, can you achieve your fitness goals using Daily Burn? Probably so. But is it right for you? Let's take a look at the Workouts offered by Daily Burn.
Overall, Daily Burn provides access to more than 20 different workout programs, each of which includes multiple workout sessions. Below is a sampling of some of the programs available at the time of writing.
Black Fire – A two-month program lead by trainer Bob Harper that focuses on short, full-body exercises. Recommended for advanced users looking for "intense results."
Inferno – Lead by trainer Anja Garcia, this 21-day program will subject you to "gut-wrenching, grueling" workouts, and keep you motivated as you attempt to break your AMRAP (as many reps as possible) record each week.
Inferno HR – Similar to the original Inferno program, Inferno HR will focus on intense, advanced exercises that are ideal for achieving both strength and weight loss. This time though, you'll add a heart rate monitor into the mix for "personalized feedback that will lead to intense results."
Cardio Sculpt – Over the course of three months, you'll work out 6X per week with this program (12 different workouts in total), which will focus on achieving lean legs, toned abs, and a tight butt.
DB15 – At just 15 minutes per workout for 15 days, DB15 can help you quickly "transform your body," regardless of your fitness level, with targeted exercises that encompass everything from MMA to yoga.
True Beginner – As the name suggests, this is the program for you if you're just starting out. Here, you'll be able to ease back into fitness over four weeks.
Tactical Bodyweight Training (TBT) – Lead by trainer Cody Storey, who studied in "primal movements," TBT is a 28-day course that helps improve your range of motion, strength, and mobility.
Move! – Through the thirty 47-minute workouts found in the Move! program, lead trainer Keaira LaShae will help boost your metabolism using dance-inspired workouts that can help you tone up and lose weight.
CORE – A two-week program that strengthens and tones a wide variety of muscles, including "abs, obliques, lower back, glutes, and hip flexors."
Yoga Made Simple – Looking to get into yoga, regardless of your fitness level? Lead trainer Briohny Smyth can help you do just that with this four-week course focused on gentle movements and stress relief.
Yoga – Whether you're a novice or more experienced practitioner, Yoga will move you along a progression—at your own pace—from basic poses to more advanced ones, all aimed at improving your mobility and flexibility.
Pilates (Phase I & II) – Each of these three-week courses lead by trainer Andrea Speir will help improve your strength and flexibility by focusing "on the body's "Powerhouse," the abdominals and center of the body" and "controlling the flow of your movements."
DBK – Moving away from outdated workouts, you'll learn how to use kettlebells to improve strength and increase toning, "while transforming your body." This course is three months long, with 15 different 50-minute exercises.
Total Cardio – Combining the techniques of three different Daily Burn trainers, this course will use cardiovascular exercises to help you lose weight and increase strength over 28 days.
Beautiful Belly Yoga – Targeted at expecting mothers, this program goes at your own pace over the course of three trimesters and helps you continue your yoga practice.
Recover – Using five, 30-minute workouts over the course of a week, this program uses Yoga to "open you up," Myofascial Release to relieve tension, and Mobility to help restore movement.
As you complete the workouts within a program, you can track your progress through your account either online or through the app. All completed workouts will be marked with a blue checkmark.
If you want to select an individual workout rather than committing to a full program, you can click on "workouts" in the left sidebar of your account to access the entire workout collection. From there, you can use the provided filters to find what you want.
One key workout program is Daily Burn 360, which provides access to new, live (or on-demand), full body workouts each day. Each workout lasts 30 minutes, is fun to do, and requires no additional equipment. The focus of each class varies daily, and they are live-streamed from the Daily Burn studio in New York at 9 a.m. EST. After airing, the classes remain available on the Daily Burn 365 page for the rest of the day before joining the workout archives.
Our Daily Burn Experience
After signing up for Daily Burn's free trial and testing out some of their content, we found that their videos looked crisp and clear; even when viewing them in full-screen mode on a PC.
However, it's important to keep in mind that you'll probably need a reasonably fast internet connection to stream the content without any lag. This means that viewing them over your carrier's plan may eat up a lot of data, and could lead to some frustrating viewing experiences when trying to exercise when using anything other than a Wi-Fi connection.
In short, while Daily Burn's content may be accessible from almost anywhere, your user experience may not be equally enjoyable in all locations.
Daily Burn Yoga and HIIT Apps
Beyond the Daily Burn at Home program, the company also offers two standalone apps for yoga and HIIT workouts. At the time of writing, these were only available for iOS.
From what we found online, these apps both offer a range of specialized workouts and exercise plans that are designed to help you customize your fitness routine through for better results. The app costs vary based on numerous factors, but a summary of the current pricing information is below.
Yoga Workouts By Daily Burn
Monthly subscription: $9.99
Quarterly subscription: $29.99
6-Month subscription: $49.99
Annual subscription: $89.99
HIIT Workouts by Daily Burn
Monthly subscription: $9.99, $12.99, or $14.99 (based on promotions)
Quarterly subscription: $34.99
Annual Subscription: $69.99
The customer reviews in the app store are positive for both apps. Some reported that they loved the convenience of completing yoga routines at home and that they found the instructor comments to be helpful, even virtually. We read positive comments from both self-proclaimed yoga beginners and those who used to practice multiple times a week, so it seems to us that this app offers a range for a variety of skill levels.
Regarding the HIIT app, most reviews were also positive. Many people reported that the workouts were more intense than the standard options from Daily Burn and that they appreciated the opportunities for 10-30 minute workouts. A few stated that they found the price too high for the limited variety of workouts it offered.
What is the Daily Burn Pricing and Refund Policy?
When you initially sign up for Daily Burn, you are automatically enrolled in a free 30-day trial, which gives you full access to your recommended program, as well as to Daily Burn's complete library of videos. If you continue your membership after this point, you will be automatically enrolled in the company's default premium subscription for $19.99 per month, which gives you access to everything available in the free trial.
It's possible to change your membership to the company's basic plan for $14.95 per month. This gives you access to over 300 curated videos across a variety of exercise forms, as well as access to the Daily Burn 365 classes.
If you decide to cancel your membership before the end of your free trial, the company states that you won't be charged. By continuing your membership, you agree to be billed for Daily Burn on a subscription basis. If you cancel your membership in the middle of a billing cycle you won't be reimbursed for the month.
If you have further questions, the company suggests directing them to their support page.
What Do HighYa Consumer Reviews of Daily Burn Say?
At the time of this writing, 80 HighYa readers have expressed their opinions about Daily Burn, most of which seem to be positive.
With an average rating of 2.9 stars, some of the most common compliments appear to relate to the variety of workouts and programs available, low price for what you get, positive results from sticking with the programs, the ability to access content wherever you are, and excellent customer support.
On the other hand, some of the most common customer complaints appear to reference difficulty canceling free trials without being charged, in addition to excessive emails (note: we didn't receive too many emails after signing up for Daily Burn's trial).
Our View: Can Daily Burn Help You Achieve Your Fitness Goals?
Given Daily Burn's positive online reputation with customers, their more than 7 years in business, their wide variety of workout programs and videos (and the expert trainers who host them), as well as their complementary nutrition information and meal plans, it's very likely that you'll be able to find fitness success using their site.
It's also important to keep in mind that, while some of Daily Burn's fitness tools can provide you with a much-needed motivational boost, for the most part, you'll be on your own throughout the entirety of your program.
Because of this, if you tend to lack self-motivation when working out, the independent nature of Daily Burn may not be idea for achieving your fitness goals. In other words, Daily Burn may be able to show you the path to fitness, but it's up to you to get off the couch and put in the effort.
---
Total scam

By Steve

,

Key West, FL

,

Oct 27, 2014

They inundate you with emails to update your registration and of course their site content is limited without paying for an upgrade, then when you forget to cancel, they keep your money.

Bottom Line: No, I would not recommend this to a friend

---

Rip Off Artists

Lured in by "only $10 a month with first month free trial', you will find your card being charged $50 a month. Great program but dishonest about getting subscriptions, then refusing to refund. False advertising will lead me to complain to the BBB.

Bottom Line: No, I would not recommend this to a friend

---

Advertisement

---

Definitely a scam

This program does not work especially if you live in an apartment and you have neighbors. Also, they don't cancel the program when you want it canceled. They charge for the month after too. That is a nice ploy to get an extra $25. They send you emails daily but don't ever tell you what day they are deciding to charge you. Companies with integrity send you emails telling you, you are being billed. I would definitely not recommend this program to anyone.

Bottom Line: No, I would not recommend this to a friend

---

I did not realize I was being charged monthly

By Maura Halligan

,

Lindenhurst, NY

,

May 1, 2015

Please ensure that you do not mistakenly hit auto renew. I had NO idea I was paying for this monthly as it gets blended into the iTunes bill with the songs I downloaded.

I did not like this program. It is not worth the fee in my opinion.

Bottom Line: No, I would not recommend this to a friend

---

Advertisement

---

SCAM!

I signed up for the trial and was not impressed. The workouts are only 30 minutes and not that great. I could then never cancel it! Suddenly could not get on website and 1-800 number failed. I finally disputed with credit card and had to change my credit card number to get it off. Such a scam! Stay away.

Bottom Line: No, I would not recommend this to a friend

---

Bad Business

By RC

,

Kewadin, MI

,

Jun 3, 2015

I emailed them three times can't get a hold of anyone. My daughter canceled this over email because you can't get anyone live there. This was done three months ago yet she got charged again this month. Stay well away from these scam artists.

Bottom Line: No, I would not recommend this to a friend

---

Horrbile

So I paid for this for three months and got bored and I canceled my subscription. Come to find out they charged me a few months later and I cannot even remove my credit card info. There is no phone number to call and complain, this is a HORRIBLE company and I am disgusted with them. I canceled AGAIN and entered a closed account credit information so they can try to steal from there.

Bottom Line: No, I would not recommend this to a friend

---

Billing Scam

By Heather

,

Milwaukee, WI

,

Jun 20, 2015

I will echo what the other reviews citing bad business/billing practices have said. They charge you without consent. I can't speak to the workout quality as I never had time to actually use the program. My review is based solely on the fact that I went online in my account settings and CANCELED my membership. The message on the screen when I did so stated I would no longer be billed. However, they switched my request to "pause membership", not my actual request to cancel. I look at my bank account today to see they started charging me after two months of no charges. I know for a fact that I did not "pause" my membership – I CANCELED it. Nice little racket they have going on here. If you give this company your credit card info be aware and watch your account like a hawk.

Bottom Line: No, I would not recommend this to a friend

Aug 28, 2015

Hi Heather, if you haven't yet reached out to us about your previous account trouble, please do. We'll be able to help! support@dailyburn.com

---

Scam

By Elise

,

Fort Wayne, IN

,

Jul 1, 2015

I can't speak to the effectiveness of the actual workouts because I signed up for it and promptly forgot about it. I am very active and love to exercise. I just never got into DailyBurn. However, I think a company screams scam when you enter your credit card information and never hear from them again. I had a subscription for three months and never got a single email from them. If they were really interested in keeping me fit, wouldn't they be emailing me and reminding me to work out and fulfill my fitness goals? Once I canceled, the emails started to stream in asking me to return and asked me to work out with them. I was so turned off at that point. I would never recommend it to anyone.

Bottom Line: No, I would not recommend this to a friend

---

Terrible

By Tiffany

,

Leavenworth, KS

,

Jul 25, 2015

I canceled before my free trial was up yet they continue to charge me. I had to close my account and I wasn't able talk to a live person at DailyBurn. I hate it and wouldn't recommend it to anyone.

Bottom Line: No, I would not recommend this to a friend

Aug 21, 2015

Hi Tiffany! We apologize for the trouble. Send support@dailyburn.com a note if you haven't yet and we'll look into this for you!

---

Thieves

By cmi113

,

New Jersey

,

Aug 4, 2015
Verified Reviewer

I signed up for the free trial and decided it was not for me. I had just missed my deadline so I canceled the account as soon as I could after that. Despite this, the charges still continued to appear on my credit card. I tried to call the DailyBurn, but their phone number recording tells you that you can only be serviced via their website. I called my credit card company twice to dispute the bogus charges, the second time requesting a new credit card number change to stop this. Daily Burn apparently found a way to bill to the new credit card number. This time my credit card activated a suppression code to prevent any further activity. This is a highly honed scam. Do not do business with them!

Bottom Line: No, I would not recommend this to a friend

Aug 21, 2015

Hi Carolyn! So sorry to hear. It looks like you haven't yet reached out to our support team. Send us a note and we can look into your account and take care of you right away. support@dailyburn.com

---