DietBet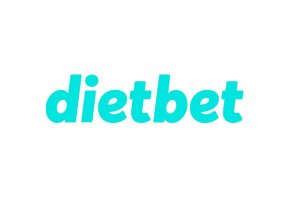 Summary
DietBet is a betting platform focused around weight loss. Pay to enter, meet your weight loss goal, and share the money with others who succeed with you.
Pros
The company guarantees you won't lose money if you make your bid
96% of users lose some weight
A broad variety of games to choose from with different risk levels
Community-focused weight loss might keep you more accountable
Cons
You might be disqualified for losing too much weight or losing it at the wrong speed
Most users earn less than double their money or receive the same amount back
DietBet Review: A Detailed Look
DietBet is a weight-loss betting website designed to help you shed excess pounds through financial incentives. Depending on the challenge you choose, you will commit to losing a percentage of your body weight within a set timeframe.
If you make your goal, you'll get your money back and share the rest of the winnings with everyone else who succeeded.
The company claims to have helped almost one million players lose weight and paid out more than $85 million to winners. In this analysis, we take a detailed look at how this service works to help you understand if it is a good option for you.
How Does DietBet Work?
To start using Dietbet, you'll first choose a game or create your own. These games fall into three categories:
Kickstarter: Lose 4% of your body weight in four weeks. Winners split the total pot at the end.

Transformer: Lose 10% of your body weight in six months. Weight loss goals are set for each month, and winning participants split each month's pot.

Maintainer: Maintain your bodyweight for 12 months, prize value increases the longer you stay in the game.
Each game will vary by start date, the number of players, and the cost to enter. These variables will affect the final payout for those who meet their goals. Some examples of open game options included the following.
| Challenge Name | Game Type | Dates | Bonus Incentives | Bet Size | Number of Participants | Total Pot Size | Average Payout for Winners* | Winnings Over Bet Size |
| --- | --- | --- | --- | --- | --- | --- | --- | --- |
| Resolution Recharge Transformer | Transformer | Jan 27–Jul 26 | One winner receives $500 workout wardrobe | $35 per month ($175 upfront) | 256 | $47, 670 | $325 | 1.8x |
| New Year, New Beginnings with Fighting2GetFit | Kickstarter | Jan 27–Feb 23 | NA | $35 | 42 | $1,470 | $61 | 1.74x |
| Big Bet in January | Kickstarter | Jan 18–Feb 14 | Random winners will have their prize doubled | $100 | 144 | $14,400 | $185 | 1.85x |
| King Fatty Cakes ShameGames35 | Kickstarter | Feb 1–28 | NA | $10 | 90 | $900 | $17 | 1.7x |
| Fearless February with Ilana | Kickstarter | Feb 3–March 1 | $1000 extra in winning pot | $35 | 80 | $2800 | $62 | 1.8x |
*Averages as reported by DietBet and independent research. The amount DietBot takes per pot depends on the size of the monthly bet:
$0–$99: 25%
$100–$249: 20%
$250–$500:15%
$500+: 10%
As this chart shows, most games on DietBet seem to give you the average odds of winning between 1.7 and 1.8 times your initial investment.
However, as we'll dive into later, this doesn't seem to match the experience for many users. Many ended up earning significantly less or only had their initial investment returned to them.
You will need to join at least one DietBet challenge to start using the site. To begin, you'll pay the set bet amount and submit your official starting weight. This must be done two days before the official start date.
DietBet lets you try any game risk-free for seven days. If you cancel within this timeframe, you can request a full refund.
To submit your weight, you will need to share two pictures. One will be you standing on a scale in lightweight clothing, and another will show the scale's readout with your designated weigh-in word written on a piece of paper.
DietBet assigns users these weigh-in words to act as timestamps for the images to ensure you aren't fudging your current weight.
These pictures remain private, and it's entirely up to you if you want to share them with the greater DietBet community through your account.
Upon submission, a DietBet referee will approve your photos and officially enter you in the game. At this point, you can use the DietBet app to track your progress, communicate with other users, and get weight loss tips.
You can update your weight in the app as often as you like, but these self-reported weigh-ins are unofficial until the game ends.
After the final day of your game, you will have 48 hours to do your final weigh-out. You only need to submit verification photos (similar to how you entered the challenge) if you met the program's goal.
Within 24 hours of the final weigh-out period, DietBet will release the official results, and the prize pot (minus DietBet's fee) will be divided between the winners.
You'll get an email notification about your winnings and can cash them out through PayPal or put them towards another game.
No Loss-Guarantee
The DietBet no loss guarantee ensures that you won't lose money on the site, so long as you win your game.
This means that in games where an unusually high percentage of winners cuts down on the profits, the company will forfeit its cut so that everyone who won receives their money back.
Charity games are the exception to this guarantee.
Membership Benefits
Beyond signing up for individual games, you can also choose to enroll in a DietBet membership. This entitles you to more game variety, bonus challenges, weekly accountability weigh-ins with prize opportunities, and other bonuses.
Membership costs $50 per year and is risk-free for seven days. Signing up automatically enrolls you in a reoccurring subscription. You can cancel your subscription or request a refund by contacting support.
Is There Evidence That DietBet Works for Weight Loss?
As with all weight loss programs, DietBet works better for some users than others. Your success will depend on how much you are motivated by gaining or losing money, but the results might be subtle even for those who are successful.
We couldn't track down any verified research from the company about how effective the program is for the average user beyond a 2013 social media post that shared that 96% of DietBet players lose weight over the course of a four-week game, for an average of six pounds.
This amounts to about 1.5 pounds a week, which matches the Center for Disease Control's recommendation for longterm weight loss.
Beyond this report, there is anecdotal evidence from DietBet users on personal blogs, Quora, and other review websites that share the program worked to help them shed weight.
Most of the people in these success stories reported that the program worked in part because they felt financially invested and didn't want to face the embarrassment of losing money by not meeting their goals.
How Does DietBet Prevent Unsafe Weight Loss?
Losing weight for cash prizes may incentivize unhealthy habits for some DietBet users. The company claims to keep users within healthy ranges be preventing anyone from joining with a BMI below 18.5, which is considered underweight.
It also caps the maximum acceptable weight loss for Kickstarter participants at 12% of their initial weight and between 12–30% for Transformer participants. Any player that hits these limits will be disqualified from the game and forfeit any winnings.
Analysis of Customer Reviews
20 Dietbet customers have left reviews on our site, and together they average 2.4 stars. We've highlighted some of the most common comments below:
Useful for Losing Weight
Many DietBet users love the service and found it motivating for losing weight. These customers shared that the community aspect was helpful because they shared messages and pictures with other app users.
Some stated that they were entering three or more contests per month and walking away with an extra $40-50 each time. They praised the company for helping them commit to healthier habits when other attempts had failed.
Payouts Aren't Impressive
By far, the most common complaint from DietBet users concerned low payout rates for winners. Some wrote that they made only a few dollars after focusing on weight loss for months and that the company took too large of a cut of each game.
Some of the reported winnings included the following:
$35 bet, $48.40 payout
$35 bet, $38.18 payout
$100 bet, $100.44 payout
$35 bet, $50 payout
Those who have the most success recommending joining games that cost between $30–$35, as people are more motivated to win the ones with higher entry fees and the payouts will be smaller.
Company Pulled Customers Out of Competitions
Some DietBet users were upset because the company didn't honor their weight loss attempts. A few wrote that they procrastinated for weeks in their Transformer challenge but met their goals in the last month, only to have Dietbet disqualify them from the prize money for losing too much weight at once.
Didn't Get Support from Hosts
Many DietBet customers joined specific games because of who was hosting them, with the expectation that the host would offer advice and motivation throughout the challenge. A few were disappointed by the lack of interaction they had with these hosts, stating that they messaged the whole group once or twice a month at best, or didn't deliver on the promised giveaways.
Customer Service Concerns
A few DietBet users ran into problems when they tried to cancel their accounts within the 7-day refund window and shared that they never were issued their refund. Others reported that they were upset that they didn't receive the same amount in winnings as they paid to enter the contest when they entered charity games.
The Bottom Line
Placing bets through DietBet can be a motivating way to lose weight. The company reports that 96% of users end up losing some weight through the platform after they sign up and that an average of 43% of users meets their goals for each challenge.
However, don't expect to win any meaningful money. Only a few program winners end up doubling their initial fees, and there's a good chance you might only come out even.
The platform has strict policies for enforcing healthy weight loss rates, so you might hit your final target and still end up disqualified from the prize money.
Beyond the cash incentives, DietBet will give you a community of other people striving to accomplish the same goals as you. If that kind of accountability will keep you on track for weight loss, then DietBet may be worth the investment.
Customer Reviews
Posted on Sep 29, 2022
Scam
If you weigh in late, they disqualify you. If you lose too much weight, they disqualify you. If you don't lose enough, they disqualify you. The customer service is pathetic at best. They take your money and do whatever they can to keep it. Total scam. Use ANY other app. This is a waste of time and your money just disappears! I have it multiple chances but after losing a lot of weight haha they punish you and won't give you winnings. They are PATHETIC.
Length of Use: 1–2 years
Bottom Line: No, I would not recommend this to a friend
Posted on Jun 4, 2022
For the right person this works well
I've lost weight - sometimes quite a lot - every time I've used DietBet. I've also made a profit each time. If you can apply discipline to losing weight, you need to apply the same discipline to weighing in during defined 48-hour windows - which means some advance planning including on some occasions taking bathroom scales away in my suitcase.
If you meet the weight loss goals, and get your weigh-ins on time, you will at least get your money back, and in my experience can make a profit too - but it's the additional focus the process brings that helps keep me on the straight and narrow. (I've regained the weight afterwards, but that's my fault, not theirs.)
As time has gone by, the amount of social interaction in the chat seems to have decreased.
Length of Use: 2+ years
Bottom Line: Yes, I would recommend this to a friend
Pros and Cons
Supports weight loss
Short and long term approaches
Supports planning
Relies on failure (of weight loss or planning) in others
Quite US-focussed
No links to other services
Posted on Jan 15, 2022
DietBet is the only one winning money
My family and I did a private game. Our "bet" was $40 each with 10 of us playing. $5 of each bet gets taken as a fee by DietBet. There were 10 of us playing so you would think that's a pot of $400 minus $50 fee, equaling $350.
At the end of the game 5 of us made our goal. So you assume that's $350 divided by 5 is $70.
The 5 of us received a payout of $38.20! Uh, what?! What DietBet doesn't tell you upfront is that they take another fee at the end! So over half the money we all paid out went to the company! It's a total scam!
Length of Use: Less than 3 months
Bottom Line: No, I would not recommend this to a friend
Pros and Cons
Seemed like fun to compete with family
They kept the money we thought we were winning as a fee
Not transparent about fees
Doesn't seem to care they are ripping people off
Posted on Feb 8, 2020
DietBet - very clumsy
So I won my DietBet. Now I'm trying to get my winnings. Since I don't use PayPal, I gave them my wife's PayPal. Still haven't received it. First they say they sent me a confirmation that it was okay to send it to here - never received. Then they told me to log into a site - that doesn't exist. Several chains similar to this. On and on. Now they say it was sent 3 days ago. I think they are trying to wear me down! It's been over a week.
Have you noticed you can only give them a good "like" and not a bad "like"?
Bottom Line: No, I would not recommend this to a friend
Posted on Dec 10, 2019
Company lacks ethics
I've joined two DietBet games. I joined the first because the host (Fatgirlfedup) promised to share what she ate and discuss things that had helped her. She lost over 300 pounds so I was very excited to get started! She posted twice the entire month. One of the times she posted she told us to remember to drink water. I thought she was having a bad month. I came close to winning my DietBet and wanted to try again. I chose the same host, figuring she had a bad month. We're all human so I was willing to give it another try. Again, she posted two or three times. I was so disappointed. I joined an online weight loss community and found motivation there. I won my second DietBet. Now I've found out that Fatgirlfedup doesn't participate in any of her DietBet games, apart from a couple of posts. There have also been many people complaining that she doesn't deliver her promised giveaways. She uses the giveaways as incentives for people to join her games. She has been steadily regaining weight while still promoting DietBet. She has also been seen drunk in her Instagram stories and has recently been accused of sexually harassing a male friend. I cannot believe DietBet promotes such a person to represent their brand. People need to realize that the host matters when you choose a game. I cannot recommend DietBet any longer. However, if you do decide to play, stay away from Fatgirfedup's games.
Bottom Line: No, I would not recommend this to a friend
Posted on Mar 22, 2019
Scam for me
My hope when I joined the DietBet challenge was first to lose weight. I like the carrot and stick approach. Admittedly, like many things I set to do, I tend to procrastinate and put off. I did manage to lose weight every month and tried to keep my number so that I could pull a "Rocky" and work extra hard the last month. Prior to entering the last month of the challenge I received an email from DietBet informing me that I was omitted from the challenge based on the amount of weight that I lost, they wanted to look out for my "safety." You can interpret that however you want, but even if I wasn't able to achieve my goal, I surely would have lost more weight during the last month than any of the others. Thanks for nothing, diet bet. You suck!
Bottom Line: No, I would not recommend this to a friend
Posted on Jan 8, 2019
Don't recommend
As others have stated, this is a money making scheme. Off the top, they charge $5, and say it's for using the app...but the app sucks and is literally just a comment section. Now, some games have pots in the $250k and up, with 9k players. With just the admin fee they're collecting over $40k from people in ONLY ONE GAME. From that $250k they take 25%, which means from this one game, they collect over $100k from people and payout crap. Lastly, you have to get the money in points or PayPal payout? They didn't make me use PayPal when they took my money, but have to payout through PayPal. Honestly, I won't ever recommend DietBet to anyone unless they want to pay a company to comment to each other...save your money. Do a DietBet with friends and family or something.
Bottom Line: No, I would not recommend this to a friend
Posted on Nov 14, 2018
Great motivation
I just finished my first game and it was really motivating. I met the goal I needed to meet.
During the 28 days of dieting, it was easy to keep motivated because the community in my game was really great, the messages helped a lot to stay on track.
Submitting my weight has been no problem at all.
I registered for my second game to help me stay "less of me" during the holidays.
Bottom Line: Yes, I would recommend this to a friend
Posted on Oct 8, 2018
Great motivator
This program has really worked for me. I've lost about 35 lbs so far from a few months of doing diet bets. It isn't a lot of money, but you can usually profit about $10-15 on a $35 bet. So you can make about $40 per month if you place the maximum of 3 bets at a time. I found that the higher stake bets aren't worth it, most everyone wins and there's no profit. Anyway, DietBet made me focus on my weight loss goals and pays me a bit, so two thumbs up!
Bottom Line: Yes, I would recommend this to a friend
Posted on Sep 7, 2018
Not worth it
I was very excited to join DietBet, especially because it says you will win 1.5-2 times the fee that you pay to join. I did a $35 bet and was super excited when I won! Today I got my payout and it was for $48.40. I feel jipped to say the least. I won a measly $13.40. I do not believe this is worth it, don't waste your money.
Bottom Line: No, I would not recommend this to a friend
Posted on Jul 28, 2018
Nearly impossible to weigh out when you do win
I lost the weight. I paid the fees. Now, though, at weigh-out, the app and the interface don't work. I have had to go through support to get my weight verified, AND they've only done it for some of the games. I ONLY knew of this "flaw" because the same thing happened last week, so I lost my money.
IF you're willing to contact support every time you need something and IF you can manage to find their email, then it's worth it. I WILL NOT ever be associated with this again as they make it impossible to collect when you win. I WILL get my money because I refuse to be a victim a second time, but unless you're willing to cause a scene, you won't see your money back.
Bottom Line: No, I would not recommend this to a friend
Our Promise to You
In order to safeguard you and ensure helpfulness and relevance, our compliance team manually assess every customer review before it goes live.
We have a zero-tolerance policy for fake reviews, and companies cannot control or alter any reviews at any time.