Figure 8 Fitness
Claimed This company has claimed this profile, is getting alerted on any new customer reviews entering this page, and may engage in dialogue with its customers to address their matters.

Companies cannot pay money or provide goods in order to remove or alter customer reviews.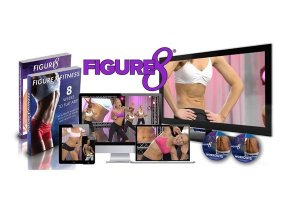 Figure 8 Fitness is a Latin dance-inspired workout routine that promises to sculpt your core and give you the six pack of your dreams.
---
This company is actively collecting reviews from its customers. All reviews submitted are subject to moderation and approval to ensure they meet our

Review Guidelines

.

Life changing

By Jenny H.

,

Iluka, Australia

,

Feb 2, 2019
Verified Reviewer

Getting older means being choosy about the right workout to keep in shape. Figure 8 is perfect. You work hard, you sweat, it's fun, and you have to stay focused to follow the moves, so time flies while you are doing the program. Best thing I've ever found and I know I'll be doing it for years. I've lost weight and look better than I have in a long time. Jaana and her girls are awesome, the customer service team respond promptly, and I think for what you get and all the support it is priced fairly. Figure 8 is fantastic, can't speak highly enough of it.

Bottom Line: Yes, I would recommend this to a friend

---

Figure 8 Fitness

By Dawn R.

,

Pennsylvania

,

Feb 2, 2019
Verified Reviewer

I've done pretty much every kind of workout created. I've always had moderate results with each of them. But I was not attaining the type of look that I wanted. I did a lot of research and realized dance would be the best workout for my body type and desired results.

I'm between an Endomorph and Mesomorph body type. Easily build muscle but difficult to create that lean look. I tried many dance routines, but Figure 8 was the one that was the most fun, gave the best instruction, did not consume too much time, and had one of the most encouraging instructors. Jaana Kunitz is really fun, gently guides you through each move, reminds you that you can do this, and you look forward to each workout.

She also understands you are not a professional dancer, but she and her team make you feel like you can do anything and it's inspiring.

Since doing this program, I have more of the lean look that I wanted and my weight, which always fluctuated, has balanced out. Her eating plan is sound and doable.

I spent most of my lifetime looking for the right balance. I'm so grateful that this system is available, because finding that "one thing" is never easy. This was my one thing. I highly recommend trying this no matter what your body type or weight. It requires a little room and a little time. With the ROI being incredible.

Bottom Line: Yes, I would recommend this to a friend

---

Love it! Great results!

By Ophelia H.

,

France

,

Feb 2, 2019
Verified Reviewer

I really love the Figure 8 program so much! I don't usually like home exercise programs, but I totally love this one. I'm completely uncoordinated at dancing but I love the dance drills and working on getting better, and it makes the time fly! I also follow the diet Jana has laid out, and I'm seeing such great results all within a month! So pleased! Can't wait for another month of it!

Bottom Line: Yes, I would recommend this to a friend

---

Figure 8 review

By Ruth K.

,

Malta

,

Feb 2, 2019
Verified Reviewer

So I found out these workouts by coincidence and sheer luck I have to say. I have been "figure-8ing" for 9 months now and have never felt better. I always liked exercise, but it used to be like...ufff, exercise time. Not anymore. These workouts are fun, and the music is great so you don't have to look for the right music all the time. There's a big variety of workouts, from easy to intense and from 10 minutes to an hour. The instructor is great, she doesn't scream into your face (like most of them do) and encourages you to workout at your health pace.

What can I say...I do these workouts 4/5 times a week, health permits, and I wouldn't change them, ever! I totally recommend them for weight loss, skin and muscle tone, and if you don't need any of this, then do them for fun!

Bottom Line: Yes, I would recommend this to a friend

---

Best workouts ever, if you like dancing

By Mioara V.

,

Tulcea, Romania

,

Feb 2, 2019
Verified Reviewer

This is the most energetic, fun and easy program I have ever seen. I do the exercises with my 8-year-old daughter, and she loves it too. I get in my email, every single day, meal tips and the workouts I should do and the most important, mental support for not to give up my dream of feeling better in my skin.

In three weeks I have lost 3 kilos doing what I love, just dancing, even though I didn't follow exactly the meal program that they have sent me.

For the first time since 2014, I could wear my favorite jacket.

What I can say is that this program, the moves and Jaana's energy, makes me feel alive, full of energy, sexy, and gives me the opportunity to spend quality time with my daughter.

This program is not a scam, as some say. When I first saw the commercial about this dancing program, I said that this is for me.

I didn't know how to register, but I knew I wanted as much access as possible to the programs and I tried to enter the challenge. Because I wasn't a member, they sent me an email with what to do to have access to what I needed and the options, so I chose to pay $7 a month and now I have online access every moment, from wherever I am.

They were very quick to help me every time I wrote them, they even let my account open for almost two weeks when I couldn't pay because of some bank problems.

Thank you Jaana for this program!

Bottom Line: Yes, I would recommend this to a friend

---

Enjoyable dance lessons that keeps you toned and coming back for more

By Shirl L.

,

Malaysia

,

Feb 2, 2019
Verified Reviewer

I'm a stay at home mom that rarely has time for myself. I signed up for a gym but never found time to go. I used to take Latin Dance lessons before my children were born so when I read that Figure 8 exercises were based on Latin dances I was hooked. I would put on the video the moment my kids are in bed and go crazy with the videos. It felt so good to be dancing again! And I didn't have to drag myself to do it or find excuses not to do it unless I'm super tired that day.

I have been following the keto diet a few months prior to starting Figure 8 and have reached a stagnant point. I love that I'm better toned one month into doing the exercises. I wasn't exactly consistent, but I tried to follow the recommended exercises plan as much as I could. And I'm so glad to see results, not so much on the weighing scale but definitely fit better in my clothes, and I feel good sweating it out too! I love it so much that I also bought the Ultimate Figure 8 and Jaana Rythm videos. I strongly recommend the Figure 8 program to anyone wanting a good workout that works!

Bottom Line: Yes, I would recommend this to a friend

---

Worth it!

By Patti M.

,

West Orange, NJ

,

Feb 2, 2019
Verified Reviewer

What a fun workout! I love Jaana's enthusiasm and instruction and the moves are easy to follow even for overweight me. I have over 70 lbs to lose and after two weeks my clothes are already loose, and that's with doing the modifications. I look forward to doing the dance moves each day thanks to Jaana's encouragement.

Bottom Line: Yes, I would recommend this to a friend

---

Love it

By Claudia T.

,

Rimouski, Quebec, Canada

,

Feb 2, 2019
Verified Reviewer

I love Figure 8 so much! After two days, I already lost 2.5 lbs! Each day I am happy to do my workout and it's not boring at all. You will learn to burn calories and have fun at the same time. I have no coordination, but it's fun, and I get better every day!

Bottom Line: Yes, I would recommend this to a friend

---

Figure 8 Fitness

By Sharon T.

,

Georgetown, SC

,

Feb 2, 2019
Verified Reviewer

This is the best program. I purchased in 2016 but didn't use it until 2017. I had no problem accessing, and when I did, I contacted support and the issue was resolved within 24 hours. I have lost 75 pounds using this program. The staff and the Facebook group are very supportive. In the beginning, challenges were free, then there was a time when you had to buy the Protein Powder to be in a challenge. Now the challenge is $7 per month. I don't have an issue with either of these options as I loved the protein powder and the support, tips, and counseling you can get with the $7 membership are wonderful. Anytime I reached out to the staff I have received a prompt response. I would strongly recommend this program to anyone. It's wonderful! You can't go wrong with this program. As we say in the group, "Keep dancing."

Bottom Line: Yes, I would recommend this to a friend

---

Awesome program and support.

By Veronica S.

,

Cottonwood, AZ

,

Feb 2, 2019
Verified Reviewer

I love the workouts, love that Janna makes you feel good about getting the work out done, love the fact that she tells you it's about quality not quantity so you don't feel like you're falling behind but getting it right and at your pace.

I have gotten my A1C's from 6.4 to 5.7 in no time. If I would behave and follow my challenge meals properly, I would see greater weight loss. I've lost 10 pounds in a month.

I paid for both the DVD's and streaming and had none of the problems others say they had. Also, their website is very clear on what you are buying, people need to read and stop blaming others for their lack of reading. When I needed support, they were quick to answer.

All around a great program. The Facebook community is fantastic. I hate exercising, but now I actually look forward to my workouts and find myself bouncing around ding samba crunches at work and hip sweats while I cook dinner for my family.

Thank you, Janna, and the whole Body FX team.

Bottom Line: Yes, I would recommend this to a friend

---

Great value for money! Easy to do!

By Narelle K.

,

Brisbane, Australia

,

Feb 2, 2019
Verified Reviewer

I hadn't exercised much when I stopped teaching and became a part-time receptionist. Slowly I put on weight before I bothered to pay attention I had put on 15 kgs. I was looking for something fun that I could do without people watching me. This jumped out at me on Facebook one day. $47 to exercise in a fun way in my bedroom! This sounded like it was made for me. I have been following the suggested calendar and do it 3-5 times a week depending on how active I am on the weekend. I don't follow the eating plan as I have been having a keto lifestyle for a while now and couldn't see any point in changing something that was working for me. I have lost 8kg in 10 weeks and feel and look much better. I also don't feel that it is a chore as it is fun and is now a habit. Best investment ever!

Bottom Line: Yes, I would recommend this to a friend

---