GOLO Diet Reviews
Claimed This company has claimed this profile, is getting alerted on any new customer reviews entering this page, and may engage in dialogue with its customers to address their matters.

Companies cannot pay money or provide goods in order to remove or alter customer reviews.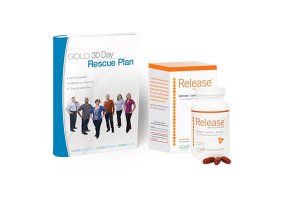 GOLO is a diet program designed to help aid weight loss through exercise, meal plans, and its Release supplement. Learn what customers are saying.
---
Buyer beware

By Joan W.

,

Ontario, Canada

,

Oct 20, 2020
Verified Reviewer

Length of Use: Less than 3 months

Overall Experience:

Although they claim a 100% refund if you are not satisfied, they withhold a significant portion for shipping costs. So it costs you to return it as well as their 'free shipping' costs.

Pros and Cons:

No "pros" were specified in this review
Misleading ads

Bottom Line: No, I would not recommend this to a friend

Oct 21, 2020

Thank you for your feedback. I am sorry to hear that you did not get the results that you were hoping for with GOLO. GOLO is proud to offer a 60 Day Money Back Guarantee on first time orders. Our return policy states that we do not refund any shipping costs paid. This is listed on our website under terms and conditions. https://www.golo.com/pages/terms Our records show that you did receive a full refund for the GOLO Metabolic Plan minus the shipping charges that are required to ship to Canada. If you have any questions, please reach out to us at support@golo.com.

Jamie,. GOLO Life Coach, CPC

---

Total health transformation

By Michael A.

,

Atlanta, GA

,

May 23, 2020
Verified Reviewer

Overall Experience:

While struggling with weight gain since childhood, GOLO has transformed the way I eat, the way I feel, my weight and shape, and has transformed my health.

After seeing the TV ads, I began GOLO in late February 2020, with a need to lose 30 lbs. I followed the plan closely and took the Release supplements. By late April 2020, I lost my 30 lb need. I already had an annual physical scheduled with my physician. The results were that all my blood work was improved from the year before, and my doctor took me off my blood pressure medicine.

Additionally, I felt so much better from eating clean, that I have restarted my exercise regimen, which now includes running and cycling multiple times weekly.

For literally the first time in my life, I'm not eating processed foods, no more sodas, and I've been learning to cook with the suggested meal plans that GOLO provides.

In every area, my life has been bettered, and I have the experts at GOLO to thank. I couldn't be more pleased with the way I feel and the way I look.

Bottom Line: Yes, I would recommend this to a friend

---

Advertisement

---

GOLO for life!

By Donna S.

,

Oklahoma City, OK

,

May 14, 2020
Verified Reviewer

Overall Experience:

Like so many of us, I had been on every diet and even though I lost weight on most every plan, when I went back to my old habits, I would typically gain back everything I'd lost and a few more. I always went back to my old eating habits because the diet plans I tried weren't sustainable. I thought I knew how to eat right and that I didn't need help from any program. Then I was in my mid-60s with high blood pressure, borderline diabetic, felt terrible and weighed almost 210 lbs, way too much for my 5'2" frame! I figured I'd never be able to lose weight at my age much less get healthier.

Then I saw a segment about GOLO on TV and GOLO member Dawn Duty, who was my age, talked about her weight loss journey. The GOLO spokesperson talked about how the program was developed, all the work that went into developing the program and the Release Supplement. I ordered and I've never looked back. GOLO is not a diet for me. It's a new way of life. It's healthy eating, balancing proteins, carbs, fats and veggies. You eat whole, natural foods, not prepackaged or highly processed foods. You can eat bread, pasta, potatoes, proteins, things that many plans limit or omit completely. I've been GOLO for just over a year and have lost 65 pounds which may not sound like much but I've gone from wearing a size 1x-2x (18-20) to size small and 6-8. The transformation in the inches I've lost is remarkable. But the best things for me are the health benefits. I'm no longer in danger of needing to start diabetes meds and my blood pressure is no longer in the 190/90 range. This morning after a 3-mile walk, my blood pressure was 112/71! Yes, this former couch potato takes a 2-3 mile walk every day!

Another fantastic thing about GOLO is the support system. There are coaches available to answer questions and help you navigate through the program and there is a Facebook group full of members who love to help encourage each other, offer suggestions, recommend recipes, etc. I am GOLO for life! If you are serious about improving your health and losing weight, I hope you will give GOLO try!

Bottom Line: Yes, I would recommend this to a friend

---

Didn't work for me

By Bruce P.

,

Bay Area, CA

,

May 11, 2020
Verified Reviewer

Overall Experience:

Been taking the tablets for 2.5 weeks, gained 2 pounds and feel bloated! Very disappointed. I eat a low carbohydrate diet, I lost 15 pounds since last August and I decided to go for another 7 to 10 pounds using GOLO. It didn't work! I do not recommend GOLO to anyone. Complete waste of money! Having a very difficult time trying to post my review!

Bottom Line: No, I would not recommend this to a friend

---

GOLO

By Marylou M.

,

Florida

,

Apr 12, 2020
Verified Reviewer

Overall Experience:

My experience with GOLO was very disappointing. The product doesn't work, and even though they guarantee a full refund, they always find a tiny flaw to not give your full refund back.

Product doesn't do what they promise to do.

Bottom Line: No, I would not recommend this to a friend

---

New life

By Deanna D.

,

Glen Allen, VA

,

Nov 9, 2019
Verified Reviewer

Overall Experience:

GOLO has changed my life! They provided exactly what I needed to get healthy. An easy to follow roadmap on how to eat to keep my metabolism boosted. Complete with recipes and grocery lists, online support group, and coaches. I've lost 29 lbs since March 2019 and have been able to maintain. My energy is great. Aches and pains are gone! Best plan EVER!

Bottom Line: Yes, I would recommend this to a friend

---

GOLO changed my life

By Mildred C.

,

Tampa, FL

,

Nov 9, 2019
Verified Reviewer

Overall Experience:

After reaching 173lbs at 5'2" I knew I had to make drastic changes to my life, I was unhappy with myself, didn't feel good, was always tired, had stomach issues, bit my nails. I saw GOLO as my last hope, and a tool to learn to live a healthier life. GOLO has taught me how to read ingredients, what's healthy and not, how much to eat. I went from a tight size 10 to now 6, and feel alert, alive, no stomach issues, my skin is so soft, energetic. GOLO is not a diet, it's a lifestyle and a great one, you won't regret. GOLO kickstarted my metabolism! Give GOLO a go!

Bottom Line: Yes, I would recommend this to a friend

---

Advertisement

---

My GOLO experience.

By Ronald L.

,

Perry, MI

,

Nov 9, 2019
Verified Reviewer

Overall Experience:

I started GOLO June 3rd. It was one of the best decisions of my life! I believe it has saved my life. I was way overweight, and having health issues. I became a Type 2 diabetic with my A1C out of control. My cholesterol triglycerides were really bad. After three months on the program, my A1C went from 9.6 to 6.5. My triglycerides went from 253 to 148 with no cholesterol medication. My pant size went from size 42 to 38. My weight has gone from 297 to 247.

Bottom Line: Yes, I would recommend this to a friend

---

Waste of money. Doesn't work as stated.

By Vincent J.

,

New Jersey

,

Nov 5, 2019
Verified Reviewer

Overall Experience:

I bought a 90-day supply and didn't eat any more than usual and in fact, eliminated foods as well as cut back on eating to a degree. I watched the scale and thought I might have lost a pound after a month of using the product as directed. At that point I was skeptical, but continued and was on the verge of calling the GOLO people up to get a refund since I was close to their 60-day cut-off. I misjudged on the date and went past and not surprisingly nothing changed in terms of my weight. In essence I wasted $100 on a product and program that is worthless. I had posted a similar message on GOLO, but they seemingly didn't allow the one-star review.

Bottom Line: No, I would not recommend this to a friend

---

Golo works

By Leah M.

,

Easton, Pennsylvania

,

Jun 17, 2019
Verified Reviewer

Overall Experience:

I know there is a lot of hype out there about Golo. I want to preface this by saying I have tried a lot of diets and I have done a lot of things to lose weight. I have failed miserably. I tried Golo expecting it to be another failure. I am writing here to help dispel the myth that Golo does not work. It absolutely does! I am losing weight, I feel so much better and this is not a hard to follow. They supply you with great recipes and ideas and so many people are there to help you. I like every thing about this program and I love the fact that for the first time in more than 7 years, I am losing weight. It works.

Bottom Line: Yes, I would recommend this to a friend

---

It works!

By Vivian V.

,

Drums, PA

,

Apr 1, 2019
Verified Reviewer

Overall Experience:

When I started Golo 3 months ago I weighed 193 lbs. I had blood work checked a few months before I started. Everything was elevated. Today I am now 179 lbs and my most recent bloodwork shows that everything has returned to normal levels. My energy, my stamina, and my overall feelings about myself have greatly increased. So yes it works!

Bottom Line: Yes, I would recommend this to a friend

---

It is the best

By Karen S.

,

Olympia, WA

,

Mar 30, 2019
Verified Reviewer

Overall Experience:

I have been on so many diets I have lost count! I could never stay at a lower weight after losing many, many pounds. I had this obsessive voice in my head that would not stop. "You are hungry, you want candy. You want to binge and devour an entire 1/2 gallon of ice cream!" I thought I would try GoLo as it appeared to be a clean way of eating. The second day after taking Release that obnoxious voice was quiet in my head! I could not believe it. I have been so happy. I have not had any sodas, no snacking at night and have more energy and sleep great! I am so grateful this has helped me so much. For the first time in my life, I am at peace with myself, my body and my healthy way of eating.

Bottom Line: Yes, I would recommend this to a friend

---

Advertisement

---

It works!

By Sunny L.

,

Maryland

,

Mar 30, 2019
Verified Reviewer

Overall Experience:

More of a lifestyle change, which MANY of us need!

I wanted to and needed to lose weight quickly and safely and GOLO worked for me quickly and relatively easily. This plan works and the support is awesome. So glad I found it!

Bottom Line: Yes, I would recommend this to a friend

---

It transformed me and changed my life!

By Dawn D.

,

Chesterton, IN

,

Mar 30, 2019
Verified Reviewer

Overall Experience:

I started GOLO following their food plan and taking one release with each meal starting in July of 2018; in 9 months I have lost 75 pounds and gone from a size 20 to a size 8. People don't recognize me and everyone wants to know what I did! The best part it was easy; when taking release I wasn't hungry, I felt calm and less stressed, and my triglycerides went from 247 to 77! This isn't a diet, it's a healthy lifestyle change, I am GOLO for Life!

Bottom Line: Yes, I would recommend this to a friend

---

Shipping

By Chase A.

,

Tennessee

,

Feb 26, 2019
Verified Reviewer

Overall Experience:

Please do not order from GOLO. I wish I could give this zero stars. Never did receive my order it's lost between DHL/USPS. GOLO refuse to refund money even though they can see (tracking) package is lost somewhere. They keep saying the only way they will issue a refund is by returning the package. What freaking package. I don't have one. PLEASE PLEASE DON'T ORDER FROM COMPANY.

Bottom Line: No, I would not recommend this to a friend

Feb 26, 2019

Hi Chase!

I am so sorry that you were unhappy with the shipping on your order. The order was placed on Monday 2/11 and shipped on Tuesday 2/13. Normal delivery time is 3-5 business days once the package has shipped out. According to the tracking it looks as if there was a weather delay and your package took 7 business days to arrive. I sincerely apologize that this happened but unfortunately we are unable to control this type of unforeseen issue that does happen at this time of year.

I can also see that you refused the package at the time of delivery and that as of today, 2/26/19, it is still in route back to us. When we receive the package we will be happy to issue you the appropriate refund.

If you have further questions, please feel free to contact Customer Support at 800-730-4656.

Sincerely,

Eden C.

Director of Customer Support

---

More of a question regarding Release

By Sharon H.

,

Florida

,

Feb 20, 2019
Verified Reviewer

Overall Experience:

I am so happy with the Release capsules. I want to know if I could continue taking them even after the recommended period of time. I have more energy now than ever and really haven't even begun to start the eating differently part of the program.

Bottom Line: Yes, I would recommend this to a friend

Feb 21, 2019

Hi Sharon!

Yes, you can continue to take Release as long as you like. It is safe for long-term use. However, you don't have to take it forever to maintain your weight loss. It is designed to be phased out as you reach your goal! If you have any further questions, please feel free to contact us 800-730-4656 or support@golo.com.

---

This program works!

By Katie K.

,

Grand Lake, CO

,

Nov 30, 2018
Verified Reviewer

Overall Experience:

I have to admit when I ordered GOLO, I was skeptical. Mainly because I have gained and lost weight pretty much my entire life. I came to the point where I was gaining weight extremely fast and having a difficult time losing it. I learned recently that I was probably dealing with insulin resistance. When I saw the GOLO commercial, it caught my attention. I was looking for a program that both my husband and I could do together. GOLO seemed like the perfect plan if it would address my insulin resistance. After being on GOLO for a month, I have already lost 20 lbs and my husband has lost 14 lbs! This is a gift from God, and I am thrilled with the product and the company!

Bottom Line: Yes, I would recommend this to a friend

Feb 21, 2019

Thanks for sharing your results Katie! So glad to hear that GOLO is working well for you! Keep us informed of your progress!

---

Advertisement

---

It's worth the leap!

By Laura J.

,

Paso Robles, CA

,

Oct 27, 2018
Verified Reviewer

Overall Experience:

My husband and I researched Golo for a couple of months after seeing it on a TV commercial. We decided that it was a clean, healthy and reasonably sustainable lifestyle change. I decided to take the leap and see what happens. I told myself, "As long as I feel better then it's worth it."

The very first week I not only felt better but also lost weight. This cycle never stops. I am currently 34 lbs away from my 100 lb goal and I don't regret a single day!

It's worth it!

Bottom Line: Yes, I would recommend this to a friend

Feb 21, 2019

Thank you so much for sharing your story Laura! We are so excited to follow your success story!

---

My experience on GOLO

By Robert G.

,

Layton, UT

,

Oct 26, 2018
Verified Reviewer

Overall Experience:

In 10 weeks I have lost 36 pounds and 4 in off my waist and all I had to do was eat. Just follow the program and get rid of all the junk in your life and it's easy. Anybody can do this.

Bottom Line: Yes, I would recommend this to a friend

Feb 21, 2019

You are right, Robert, GOLO is just that easy! Thank you for sharing!

---

Five Stars!

By Toni H.

,

Coleraine, MN

,

Oct 26, 2018
Verified Reviewer

Overall Experience:

I started my GOLO journey in August and have had tremendous success with this change in lifestyle. GOLO is NOT a diet, it is truly a lifestyle change. Learning to eat foods in the right combination of proteins, carbs, veggies and fats was extremely easy and the fantastic support I received from the GOLO coaches and my fellow GOLOers really sealed the deal!

Nourishing your body correctly is very important to me and GOLO helped me do that along with the supper supplement RELEASE. I've lost almost 25 pounds and I'm wearing those jeans that have been hanging in the back of my closet for a couple of years! GOLO is very easy to follow even when you're eating out or on vacation.

Would I recommend GOLO to my friends and family? In a heartbeat! Thanks GOLO for helping me work towards my goal. I'm not there yet but I'm very confident that I will reach my goal with GOLO!

Bottom Line: Yes, I would recommend this to a friend

Feb 21, 2019

Toni, you are a GOLO rock star! Thanks for sharing this in-depth review of the program!! :)

---

It's easy to follow and It WORKS!

By Victoria T.

,

Washougal, WA

,

Oct 25, 2018
Verified Reviewer

Overall Experience:

Been on a roller coaster with weight since my early 30. For almost 20 years I struggled to lose weight. I would exercise an hour to two a day, 4 to 5 times a week and eat small meals that I considered healthy. I was diagnosed as being IR a few years back. Which makes it hard to control my weight. The fruits and low-fat food I thought of as healthy were actually hurting me, as I was not eating them with a protein, and carb, no matter how healthy turn to sugar.

The program was easy to follow and the weight started melting off. I was never hungry and often couldn't even eat all the food I was allowed. Between the eating plan and my continued exercise, I lost 69 lbs in a year.

Thank you GOLO. By the way, the support team within GOLO is amazing. Between the coaches and the other GOLO members, you never lack support.

#GOLO for life.

Bottom Line: Yes, I would recommend this to a friend

Feb 21, 2019

We are so very proud of you Victoria! Thanks for sharing your success story!!

---

Overall Experience:

I started Golo over 2 years ago. I lost 26 lbs in 110 days and managed to get to my goal weight of 145. I went off of Golo and for the most part, stayed on the plan, although got off track over the holidays. After 4 months I put back on 15 lbs. I decided to go back on Golo, took me a while longer to get back on track and then in August 2018 the weight started coming off easily. Now I'm back to my goal weight of 145 and I'm going to stay closer to the plan this time. My advice, take and start the Golo plan, it is the most effective plan I've ever tried. You do have to be willing to stop eating processed foods, stay away from soda pop and commit to dealing with your emotional eating. I highly recommend this plan.

Bottom Line: Yes, I would recommend this to a friend

Feb 21, 2019

Thanks for sharing your story Mary! Yours truly shows how GOLO is forgiving and easy to start back up if you get off track! :)

---

Advertisement

---

Natural and easy way to good health

By Lisa C.

,

Austin, MN

,

Jun 6, 2018
Verified Reviewer

Overall Experience:

I joined Golo in August of 2016. It took me a few weeks to get acquainted with the program. I also used that time to get myself emotionally ready for permanent change. Once I got started I adjusted my life and food habits slowly. I was 285 at that time and 56 years old. I know I need to be gentle and deliberate with the change in my life. Now it is June of 2018 and I am at 194 pounds. My whole attitude about food has changed. This is the most effortless and forgiving plan I have ever experienced. My boyfriend admires my willpower but I don't see it that way. I think of food as life-giving energy and health. I select healthy food and turn away unhealthy foods easily. I bake regularly but do not eat those baked goods. I have 30 pounds to my goal weight. And I feel great. Even my eyesight has improved! I am getting younger every day. Let's do this. Let's all be happy, healthy and have fun. Go GOLO!

Bottom Line: Yes, I would recommend this to a friend

---

Simple plan. Happy with the results

By Joe M.

,

Florida

,

Jun 2, 2018
Verified Reviewer

Overall Experience:

Was searching for a solution to gaining weight and type 2 diabetes. Found Golo and thought I would give it a try. Did try Nutrisystem previously and the food was blah and very expensive.

I looked over the Golo plan and it seemed very simple. The hardest part would be reading food labels and deciding on the best choices. The website has tons of information about food and choices even in-depth recipes. There is a Facebook group that also is a great place for info and quick feedback on questions. I did not use the 800 number or the email for help but those are also options. A month on the plan and I lost 10 lbs, eliminated the need for daily pain medication and reduced the doctor prescribed blood pressure medication. What I found was the plan was very simple.

I also timed this before my normal blood work for my doctor. Everything is better than previous tests. The doctor says keep doing what I am doing. it is easy to follow as it is more of a lifestyle change than a diet. Once you understand what is good for you shopping becomes easy. You can treat yourself with things also.

Bottom Line: Yes, I would recommend this to a friend

---

Product Changed - Does Not Work

By Felix G.

,

Oklahoma City, OK

,

May 27, 2018
Verified Reviewer

Overall Experience:

The Release dietary supplement initially put out by GOLO (containing Magnesium 30 mg, Zinc 5 mg, Chromium 70 mcg, and a Proprietary Blend of 405 mg was phenomenal. It was ideal for insulin management and weight loss. I know for I experienced it. I lost a lot of weight and my blood sugar was under control. However, not long ago, they changed the product by SIGNIFICANTLY reducing all the supplement ingredients. It is now a piece of junk. It no longer works. Tried to contact Customer Service about it. No response. The price for the product remains the same for the three-month supply. This means less cost for the company and more profit. No longer does this company seem to care about its customers or effectiveness of their product. It's just about profits. I will no longer purchase their product or recommend them to anyone else as I used to. Food for thought before you consider buying this product. Don't waste your hard-earned money! I recommend you research a competitor for their products. Good luck.

Bottom Line: No, I would not recommend this to a friend

May 29, 2018

Hi Felix!

GOLO reformulated our product in June 2017 however, the change actually increased the active ingredients in the proprietary blend and has received much better reviews from our customers. You see, the original supplement was a soft gel that was not vegetarian and it was also rather large and difficult for some to swallow. Based on customer feedback we made the decision to make a smaller, vegetarian pill. In order to do this, the ingredients were switched to powder instead of liquid. When the ingredients are delivered in powdered form, they are actually more concentrated than they are in liquid and this is how we were able to increase the potency in the new capsule that we offer.

Since the change, our customers have reported an increase in energy and much better results. I am truly sorry to hear that you feel that they don't work as well. I would love to speak with you personally to try to resolve your concerns. Please call 800-730-4656 and ask to speak with Eden.

Sincerely,

Eden C.

Director of Customer Service

---

Amazing From the Get

By Dana Vee

,

Pittsburgh, PA

,

May 13, 2018
Verified Reviewer

Overall Experience:

So at first I was super skeptical, you know all the things you hear about a lifestyle plan working? Well I will be the first one to say that I have been working at this for a while and I am seeing changes. What I keep in mind is that change does not happen overnight, weight did not appear overnight, change takes time. Inches are dropping and foods that go into my body are much better choices. It's all baby steps, and that is what I am taking.

Learning what to eat is the most important part of change and the education process of GOLO is amazing. Their customer service reps are helpful, always a call away and NO question has gone unanswered. Will I see my final loss goal? You bet because I am committed to GOLO on the scale and in my cholesterol, etc. This lifestyle that GoLo has created fits into my crazy schedule every single day. I am so happy I have found GoLo.

Bottom Line: Yes, I would recommend this to a friend

---

A program that really works

Overall Experience:

A year ago I had a hysterectomy, so then follows weight gain, sleepless nights (1 to 2 hours a night), hormones out of control, and feeling frustrated depressed and hopeless. I had tried the 800-calorie diet, I tried more strength training and more cardio, and walking 8 to 12 miles 7 days a week, just to find myself gaining more weight and getting more frustrated. I turn to my doctor and he said "You can't outrun your month." Now I'm even more frustrated.

My husband told me to not give up, so I started my research on weight gain etc. and I came across GOLO for life. I watched the video and read all the material, and when I read that it helps with hormone imbalance, it will improve your sleep, and repairs your metabolism, I'm trying it.

I am now at my goal weight, I sleep 7 hours every night, and my hot flashes have diminished tremendously! I can't say enough about this program; it has changed my life, and it is so simple, you just eat the right portions with the right combinations.

I'm a GOLOer for life.

Thank you.

Bottom Line: Yes, I would recommend this to a friend

---