Isagenix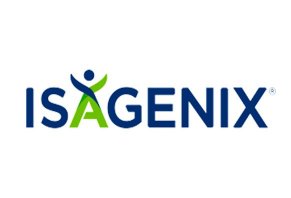 Summary
Isagenix claims to offer weight loss through a line of meal replacement supplements that are designed to help you take the guessing out of your wellness journey. Science backs the claims made but their diet is not unique and pricier than others.
Isagenix Diet Review - Important Things to Consider
What Is Isagenix Diet?
Isagenix claims to take the thinking out of your weight loss journey by offering a line of prepackaged meal replacement supplements.
While Isagenix does employ common weight loss methods, they claim that their system will:
Support weight loss while maintaining muscle
Provide sound nutrition and products backed by science
Satisfy cravings
Increase energy
Improve focus
Allow for better sleep
Improve mood
Despite providing a structured means to weight loss, Isagenix also claims to offer variety. According to the website, their paks and systems are customizable and can be tailored depending on your dietary restrictions.
In this article, we'll review the science behind the Isagenix Diet to help you determine if it is a viable weight-loss option.
How Does Isagenix Work?
Isagenix offers paks, systems, and individual supplements to help you along your weight loss journey.
According to the website, the benefit of paks and systems is that all the meals and snacks needed for your weight loss program are conveniently packaged, so there's no guessing involved. On the other hand, purchasing individual supplements allows you to incorporate them into your regular diet as you see fit.
These choices represent just one way that you can customize your weight loss plan.
When opting for a pak or system, Isagenix allows additional options. If you seek further guidance, Isagenix will build your meal plan for you. If you're comfortable making these decisions on your own, simply choose to customize your own plan.
When customizing your plan, choices can be made based on flavor, type of supplement, or even dietary preferences.
For example, Isagenix shake powders come in 5 different flavors, and you can opt for pre-portioned packets or an entire canister. Snacking options can also be customized - choose bites, broths, wafers, and more.
Isagenix also offers plant-based and kosher products to meet the dietary needs of their customers. To round out your nutrition, you can choose fiber and greens supplements, as well as opt for men's or women's vitamin formulas.
Now that you have a better handle on how to navigate through the various options, you're probably still wondering how exactly the Isagenix Diet works.
While selecting the right plan for you may be complex, the key to weight loss with Isagenix is pretty straight forward. Each week of your program blends portion control, calorie restriction, and intermittent fasting.
According to the Isagenix site, your weeks will consist of 6 shake days and 1 cleanse day.
On shake days, simply replace two meals with an Isagenix shake, have up to two healthy, balanced snacks, and one 400-to-600-calorie meal.
Your cleanse day represents intermittent fasting. Here, you'll abstain from regular meals and instead use Isagenix products for nutritional support. To guide you, your cleanse day is on a points system.
Beverages like coffee, tea, and water don't count against you, whereas Isagenix products can range from 1-3 points. The goal is to stay under 0 points in total.
Is There Any Science Behind Isagenix?
Isagenix claims to offer results through 3 commonly used methods of weight loss:
Portion Control
Calorie Restriction
Intermittent Fasting
As all 3 methods are popular among those looking to drop pounds, they have been frequent topics of scientific research.
Portion control is precisely what it sounds like - simply limiting the serving size of the meals you consume. The purpose of this is to reduce caloric intake. Thus, it is a specific form of calorie restriction.
Current dietary guidelines suggest portion control, especially for calorie-dense foods. Isagenix's recommendations seem to fall in line with these recommendations.
Obese women assigned to a portion control plan lost weight the quickest when compared to those on other weight loss plans, though they also regained it the quickest.
Calorie restriction can involve portion control or other ways of reducing caloric intake. Consuming 3,500 fewer calories results in a loss of 1lb.
With Isagenix, replacing 2 meals with shakes serves to reduce the total caloric intake you would have consumed, while still offering the nutritional content.
Replacing dinner with a 388 calorie shake for 12-weeks improved body composition, blood glucose, and blood pressure in overweight and obese subjects. Isagenix shakes range from 90-280 calories, so weight loss may be even greater than the results of this study.
In 100 obese women, calorie restriction at 1,000-1,500cal/day was associated with greater weight loss when combined with fat restriction and exercise compared to those on calorie restriction alone.
Calorie restriction also led to a 10% reduction in body weight over 6-months in 35 overweight individuals.
While calorie restriction is probably the most well-known method of weight loss, intermittent fasting has been gaining popularity.
Intermittent fasting refers to adopting a meal plan in which a period of food consumption is followed by a period where you refrain from eating.
In a review of 11 studies, the weight loss results with intermittent fasting were comparable to those achieved with calorie resection.
Isagenix's methods were put to the test in 54 obese women. Those randomized to the combination of intermittent fasting and calorie restriction had better weight loss and cholesterol levels when compared to fasting without calorie restriction.
While these results back the claims made by Isagenix, keep in mind that the company funded this study.
Is Isagenix Safe?
The weight loss methods offered by Isagenix are generally safe, though they can be risky in certain individuals.
Both calorie restriction and intermittent fasting can be associated with adverse effects.
Limiting or avoiding intake for extended periods can lead to deficiencies in nutrients, as well as energy. In diabetics, both methods may lead to unsafe drops in blood sugar.
Signs that your blood sugar is too low can include pale skin, sweating, irritability, dizziness, and confusion. If you have diabetes and are using either calorie restriction or a fasting protocol, these symptoms likely represent a serious situation. Seek immediate medical attention.
Also, children, pregnant women, and those undergoing wound healing require more calories and nutrients than may be available during a fast.
Keep your physician in the loop even when opting for research-backed methods.
The Isagenix Product Line: What You'll Pay
Isagenix offers a wide array of products to support their weight loss plans.
Paks and Systems
Isagenix paks and systems include prepackaged meals, snacks, and vitamins for you to follow. You'll pay a premium for this level of guidance and convenience, however.
As an example, the Weight Loss Value Pak is priced at $844.87 for a one time purchase, or $598.99 if you subscribe.
To get you through the month, the pak includes:
4 IsaLean Shake
2 Cleanse for Life
1 Ionix Supreme
1 Cleanse Support Bundle - Accelerator, IsaFlush, and Snacks
1 Complete Essentials Daily Pack with IsaGenesis
1 e+ Natural Balanced Energy Shot
1 IsaLean Bars
1 IsaDelight
1 Organic Greens
1 Whey Thins
1 IsaBlender Max
1 System Guide - Weight Management
1 Event Coupon $75
Value Pak Tool Kit
$25 Product Coupon
2 Friends & Family Enrollment certificates
One-year Isagenix membership for you
While they do throw in some freebies, your one-time purchase is roughly $30 per day.
Shakes
Their shakes are offered in a variety of flavors, as well as plant-based and kosher options. You can purchase an entire canister of your favorite flavor, or opt for prepackaged packets.
Shakes also come in formulations that vary by caloric content, ranging from 90-280 calories.
You can expect to pay around $60 per canister.
Snacks
Snacks are also low-calorie and include bites, broths, wafers, and bars. Depending on the product, you'll pay anywhere from $15 to $150 for one-time purchases.
Supplements
Other miscellaneous supplements designed to provide adequate nutrition as you fast or restrict calories include energy shots, greens, and multivitamins.
Expect to pay anywhere from $30 to $180.
What Are the Alternatives to Isagenix?
Isagenix offers weight loss through commonly used methods. Thus, they're just one option to help you achieve the results you want.
Both Jenny Craig and The South Beach Diet offer the combination of meal plans, recipes, prepackaged foods, and guidance that can be customized based on your dietary restrictions.
These services can range from $3-$15 per day, whereas Isagenix can be nearly double the pricier end of this spectrum.
Also, both Jenny Craig and The South Beach Diet have scientific support for their specific products.
Additionally, you can likely find similar diet plans online for free, or in a book for pennies on the dollar compared to the cost of the more structured programs associated with Isagenix or similar vendors.
You should similarly speak with a doctor before selecting a plan, but the nutritional support they offer may be more cost-effective and deliver similar results when compared to Isagenix.
The Bottom Line
Isagenix offers weight loss methods that are backed by scientific research, though these methods are not unique to their system.
Weight loss with Isagenix may be effective, though it is one of the pricier programs we've reviewed. The convenience and guidance they provide come at a high price, so finding weight loss help with other vendors that offer similar services is likely to be much more cost-effective and deliver comparable results.
Calorie restriction and intermittent fasting may be effective, though they are not without risks. They can be especially risky in diabetics and those that have trouble regulating blood sugar levels.
Your doctor should be included in your plan for weight loss to ensure safety throughout the duration of the program.
Customer Reviews