Mindvalley
This company has claimed this profile, is getting alerted on any new customer reviews entering this page, and may engage in dialogue with its customers to address their matters.

Companies cannot pay money or provide goods in order to remove or alter customer reviews.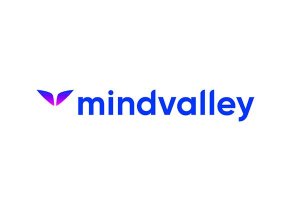 Summary
Mindvalley is an online university that offers a rotating series of courses devoted to transformation through personal growth that are designed to help you let go of limitations and become your best self.
Mindvalley Review: Is It Worth It?
What Is Mindvalley?
Founded by Vishen Lakhiani and headquartered in Beaverton, OR, Mindvalley is an online university focused on transformation education.
They claim to be the world's first online education site devoted to "personal growth, self-education, and entrepreneurship." By providing "courses that really matter and elevate your human potential," they're focused on helping you "unlock your extraordinary life."
According to the company representative we spoke with, it's Mindvalley's goal to help humans live happier, healthier lives by filling in the knowledge gaps that the modern education system creates.
Their programming consists of online courses and real-world events, including a mobile campus that moves from city to city.
Mindvalley has been featured in Inc. magazine, BBC, HuffPost, and Forbes, among other publications, and it holds an A+ rating with the Better Business Bureau, which is based on 14 closed complaints within the past three years.
This review assesses the facts on MindValley and whether it can be useful for you.
How the Mindvalley Academy Works: Courses and Pricing
Mindvalley Academy claims to have more than 2.5 million active users and features some of the world's top teachers, thought leaders, and experts, all of whom are focused on building new models of education, wellness, and methods of leading your ideal life.
The company calls this idea "culture hacking," which involves the close integration of technology and education aimed at "recoding" the culture and moving humanity forward. It's their goal to have helped more than one billion people by the year 2050.
Mindvalley Academy currently features several paid courses across a variety of categories. At the time of writing, there are approximately 30 English language courses that offer actionable advice from personal growth gurus like Robin Sharma, Eric Edmeades and Lisa Nichols.
The courses are divided into five categories that we've highlighted below—along with their cost—at the time of writing.
Career and Influence
These courses give you access to interviews with the world's top entrepreneurs and professionals and are designed to improve your work performance and impact.
Example courses include:
Equip Yourself with Key Habits, Techniques, and Skills to Turn Yourself Into a Super Performer at Life by Robin Sharma ($545)
Discover Your Voice, Speak With Confidence, and Inspire any Audience by Lisa Nichols ($349)
Build Unstoppable Resilience and Unshakeable Inner Peace by Sri Kumar Rao ($399)
Lifestyle and Productivity
These courses teach you the skills necessary to foster support, consistency, and accountability for your most productive state of mind so that you can become a better performer.
Example courses include:
Unleash Your Brain From All Limitations and Develop a Super Memory by Jim Kwik ($399, or $449 with completion certificate)
Design Your Ultimate Life in 2019 with Lifebook Online with Jon and Missy Butcher ($500)
Learn the Difference Between Means Goals and End Goals by Vishen Lakhiani (free)
Mind and Spirit
Mindvalley Mind and Spirit courses teach you how to achieve lifelong learning and challenge your core believes and daily practices to free your mind from the mold fit on in through mainstream education.
Example courses include:
Strengthen your 'Spiritual Muscles' and Reconnect with the Essence of Your Being by Jeffrey Allen ($349 or $399 with completion certificate)
Energy Clearing for Abundance by Christie Marie Sheldon ($299 for digital access, $495 for DVD and digital access)
Attract Greater Success, Prosperity, Love and Wellness Into Your Life by Marie Diamond ($795 or $845 with completion certificate)
Health and Fitness
These courses focus on scientific breakthroughs and time-tested wisdom about human health, longevity, and fitness to help you live the most physically healthy life you can.
Example courses include:
Transform Your Body in Just 90 Days: No Diets or Exercise Required by Eric Edmeades ($695 or $745 with completion certificate)
A Roadmap to a Fitter, Healthier and More Youthful You by Ben Greenfield ($399 or $449 with completion certificate)
Transform Your Body Based on the Science of Minimum Effective Dose Workouts by Christine Bullock ($199)
Love and Relationships
If you're struggling to find meaning and personal growth in your love life, these courses focus on helping you forge relationships with others and yourself so that you can nurture the best version of everyone around you.
An example course includes:
Limitless Love and Intimacy With The Ancient Art of Tantra by Psalm Isodora ($295 for digital access or $495 for DVD and digital access)
Mindvalley also offers free course content. These smaller programs are designed to provide entry-level access to their content style, and each course is available for a limited amount of time.
A few of the options available at the time of writing included "Learn 10 Hacks to Develop a Super Memory", "How to Uplevel Your Meditation to Become a Super Performer," "The Path Towards Self-Awakening, "How to Instantly Apply Feng Shui In Your Life" and more.
What Is the Mindvalley App Like?
Mindvalley offers an app called Mindvalley Quests that is tailored to help those who use it to absorb life-changing knowledge into 20-minute or shorter sessions.
According to the Google Play Store, this app provides you with opportunities for daily personal growth to help you "become your greatest self in mind, body, health, and spirit."
At the time of writing, the app provided both free and premium content related to goal setting, meditation, public speaking, productivity, mindfulness, fitness, weight loss and more.
Previous customers have a lot of positive things to say about it, as it's ranked at 4.6 stars out of 5 after more than 900 reviews.
Refund Policy
As we showed above, Mindvalley courses range in price from free to almost $900 each, and the company representative we spoke with told us that Mindvalley often offers course discounts and special offers.
The course's cost range depending on the length of the course, and whether it is online, includes a Completion Certificate or includes physical materials.
Regarding refunds, Mindvalley has three levels depending on the depth and concentration of the course you choose.
Level 1: Mentoring or App Subscriptions
The company website states that these subscriptions work in a similar way to Netflix. Many of Mindvalley subscriptions have a 7-day trial. You won't be charged if you activate a course and then cancel it within seven days. After the seven days, Mindvalley does not offer refunds for subscription purchases.
Level 2: Quests and Classic Courses
The company website states that Quests are special programs where you can start the learning adventure with over a thousand other students on a predetermined date. Students can refund their Quest anytime during the first ten days from the start of the Quest.
Classic Courses can be started at any time, and they have a 30-day refund policy.
Level 3: Refunding a Degree of Mindvalley University Online Annual Membership
Students can cancel their annual membership to the online university within ten days to get a full refund.
Looking at Mindvalley Academy Customer Reviews: What Do They Show?
We looked at comments and reviews on the company Facebook page and Trustpilot to see what the consensus was.
Overall, we found that the Academy received high rankings on both platforms. Mindvalley averaged 4.5 stars out of five on Facebook and five out of five on TrustPilot at the time of writing.
The accounts we read can best be described as glowing. Numerous users reported how much both the free Masterclasses and paid content changed their lives, and how they couldn't wait to take more courses.
Many people also indicated that they appreciated the company's refund policy and found customer service helpful when they had tech problems.
Here at Highya, we have over 75 customer reviews, with an average ranking of 3.1 stars. A few of these reviews critique the company for offering high-priced fluff and for trying to upsell more courses.
Overall, though, the general mentality is similar to the other review sites we looked at – people who are willing to put in the work for self-improvement find Mindvalley courses to be valuable.
Bottom Line
The Academy offers a broad range of both free and premium content that's designed to help you achieve the best results for your life.
Over time, the company has significantly expanded its course options and now offers access to programs to help you personally, professionally, and relationally.
You'll pay several hundred dollars per course for most options, and the company provides detailed refund policies for every program tier.
It's interesting to note that few of the negative reviews we read about MindValley referenced the course content. Rather, most dealt with billing and customer service complaints.
In contrast, positive reviewers frequently mentioned how life-changing they found Mindvalley content and that they planned to buy more courses as soon as possible.
As with all online courses, the value that you get out of them depends on your willingness to take them seriously and your level of commitment.
The information in Mindvalley courses won't magically improve your life unless you do the work and put the strategies into action. For many people, the relatively high price point of the courses may act as an advantage by incentivizing them to "get their money's worth."
Overall, Mindvalley's stellar online reviews and transparent refund policy makes us believe that there is little risk from trying out Mindvalley courses.
So long as you're willing to put in the time work on yourself, we think there is a good reason to believe that you'll have a positive experience.
Our Promise to You
In order to safeguard you and ensure helpfulness and relevance, our compliance team manually assess every customer review before it goes live.
We have a zero-tolerance policy for fake reviews, and companies cannot control or alter any reviews at any time.