Mindvalley
This company has claimed this profile, is getting alerted on any new customer reviews entering this page, and may engage in dialogue with its customers to address their matters.

Companies cannot pay money or provide goods in order to remove or alter customer reviews.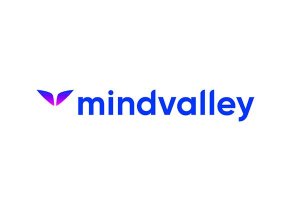 Summary
Mindvalley is an online university that offers a rotating series of courses devoted to transformation through personal growth that are designed to help you let go of limitations and become your best self.
Mindvalley Review: Is It Worth It?
What Is Mindvalley?
Founded by Vishen Lakhiani and headquartered in Beaverton, OR, Mindvalley is an online university focused on transformation education.
They claim to be the world's first online education site devoted to "personal growth, self-education, and entrepreneurship." By providing "courses that really matter and elevate your human potential," they're focused on helping you "unlock your extraordinary life."
According to the company representative we spoke with, it's Mindvalley's goal to help humans live happier, healthier lives by filling in the knowledge gaps that the modern education system creates.
Their programming consists of online courses and real-world events, including a mobile campus that moves from city to city.
Mindvalley has been featured in Inc. magazine, BBC, HuffPost, and Forbes, among other publications, and it holds an A+ rating with the Better Business Bureau, which is based on 14 closed complaints within the past three years.
This review assesses the facts on MindValley and whether it can be useful for you.
How the Mindvalley Academy Works: Courses and Pricing
Mindvalley Academy claims to have more than 2.5 million active users and features some of the world's top teachers, thought leaders, and experts, all of whom are focused on building new models of education, wellness, and methods of leading your ideal life.
The company calls this idea "culture hacking," which involves the close integration of technology and education aimed at "recoding" the culture and moving humanity forward. It's their goal to have helped more than one billion people by the year 2050.
Mindvalley Academy currently features several paid courses across a variety of categories. At the time of writing, there are approximately 30 English language courses that offer actionable advice from personal growth gurus like Robin Sharma, Eric Edmeades and Lisa Nichols.
The courses are divided into five categories that we've highlighted below—along with their cost—at the time of writing.
Career and Influence
These courses give you access to interviews with the world's top entrepreneurs and professionals and are designed to improve your work performance and impact.
Example courses include:
Equip Yourself with Key Habits, Techniques, and Skills to Turn Yourself Into a Super Performer at Life by Robin Sharma ($545)
Discover Your Voice, Speak With Confidence, and Inspire any Audience by Lisa Nichols ($349)
Build Unstoppable Resilience and Unshakeable Inner Peace by Sri Kumar Rao ($399)
Lifestyle and Productivity
These courses teach you the skills necessary to foster support, consistency, and accountability for your most productive state of mind so that you can become a better performer.
Example courses include:
Unleash Your Brain From All Limitations and Develop a Super Memory by Jim Kwik ($399, or $449 with completion certificate)
Design Your Ultimate Life in 2019 with Lifebook Online with Jon and Missy Butcher ($500)
Learn the Difference Between Means Goals and End Goals by Vishen Lakhiani (free)
Mind and Spirit
Mindvalley Mind and Spirit courses teach you how to achieve lifelong learning and challenge your core believes and daily practices to free your mind from the mold fit on in through mainstream education.
Example courses include:
Strengthen your 'Spiritual Muscles' and Reconnect with the Essence of Your Being by Jeffrey Allen ($349 or $399 with completion certificate)
Energy Clearing for Abundance by Christie Marie Sheldon ($299 for digital access, $495 for DVD and digital access)
Attract Greater Success, Prosperity, Love and Wellness Into Your Life by Marie Diamond ($795 or $845 with completion certificate)
Health and Fitness
These courses focus on scientific breakthroughs and time-tested wisdom about human health, longevity, and fitness to help you live the most physically healthy life you can.
Example courses include:
Transform Your Body in Just 90 Days: No Diets or Exercise Required by Eric Edmeades ($695 or $745 with completion certificate)
A Roadmap to a Fitter, Healthier and More Youthful You by Ben Greenfield ($399 or $449 with completion certificate)
Transform Your Body Based on the Science of Minimum Effective Dose Workouts by Christine Bullock ($199)
Love and Relationships
If you're struggling to find meaning and personal growth in your love life, these courses focus on helping you forge relationships with others and yourself so that you can nurture the best version of everyone around you.
An example course includes:
Limitless Love and Intimacy With The Ancient Art of Tantra by Psalm Isodora ($295 for digital access or $495 for DVD and digital access)
Mindvalley also offers free course content. These smaller programs are designed to provide entry-level access to their content style, and each course is available for a limited amount of time.
A few of the options available at the time of writing included "Learn 10 Hacks to Develop a Super Memory", "How to Uplevel Your Meditation to Become a Super Performer," "The Path Towards Self-Awakening, "How to Instantly Apply Feng Shui In Your Life" and more.
What Is the Mindvalley App Like?
Mindvalley offers an app called Mindvalley Quests that is tailored to help those who use it to absorb life-changing knowledge into 20-minute or shorter sessions.
According to the Google Play Store, this app provides you with opportunities for daily personal growth to help you "become your greatest self in mind, body, health, and spirit."
At the time of writing, the app provided both free and premium content related to goal setting, meditation, public speaking, productivity, mindfulness, fitness, weight loss and more.
Previous customers have a lot of positive things to say about it, as it's ranked at 4.6 stars out of 5 after more than 900 reviews.
Refund Policy
As we showed above, Mindvalley courses range in price from free to almost $900 each, and the company representative we spoke with told us that Mindvalley often offers course discounts and special offers.
The course's cost range depending on the length of the course, and whether it is online, includes a Completion Certificate or includes physical materials.
Regarding refunds, Mindvalley has three levels depending on the depth and concentration of the course you choose.
Level 1: Mentoring or App Subscriptions
The company website states that these subscriptions work in a similar way to Netflix. Many of Mindvalley subscriptions have a 7-day trial. You won't be charged if you activate a course and then cancel it within seven days. After the seven days, Mindvalley does not offer refunds for subscription purchases.
Level 2: Quests and Classic Courses
The company website states that Quests are special programs where you can start the learning adventure with over a thousand other students on a predetermined date. Students can refund their Quest anytime during the first ten days from the start of the Quest.
Classic Courses can be started at any time, and they have a 30-day refund policy.
Level 3: Refunding a Degree of Mindvalley University Online Annual Membership
Students can cancel their annual membership to the online university within ten days to get a full refund.
Looking at Mindvalley Academy Customer Reviews: What Do They Show?
We looked at comments and reviews on the company Facebook page and Trustpilot to see what the consensus was.
Overall, we found that the Academy received high rankings on both platforms. Mindvalley averaged 4.5 stars out of five on Facebook and five out of five on TrustPilot at the time of writing.
The accounts we read can best be described as glowing. Numerous users reported how much both the free Masterclasses and paid content changed their lives, and how they couldn't wait to take more courses.
Many people also indicated that they appreciated the company's refund policy and found customer service helpful when they had tech problems.
Here at Highya, we have over 75 customer reviews, with an average ranking of 3.1 stars. A few of these reviews critique the company for offering high-priced fluff and for trying to upsell more courses.
Overall, though, the general mentality is similar to the other review sites we looked at – people who are willing to put in the work for self-improvement find Mindvalley courses to be valuable.
Bottom Line
The Academy offers a broad range of both free and premium content that's designed to help you achieve the best results for your life.
Over time, the company has significantly expanded its course options and now offers access to programs to help you personally, professionally, and relationally.
You'll pay several hundred dollars per course for most options, and the company provides detailed refund policies for every program tier.
It's interesting to note that few of the negative reviews we read about MindValley referenced the course content. Rather, most dealt with billing and customer service complaints.
In contrast, positive reviewers frequently mentioned how life-changing they found Mindvalley content and that they planned to buy more courses as soon as possible.
As with all online courses, the value that you get out of them depends on your willingness to take them seriously and your level of commitment.
The information in Mindvalley courses won't magically improve your life unless you do the work and put the strategies into action. For many people, the relatively high price point of the courses may act as an advantage by incentivizing them to "get their money's worth."
Overall, Mindvalley's stellar online reviews and transparent refund policy makes us believe that there is little risk from trying out Mindvalley courses.
So long as you're willing to put in the time work on yourself, we think there is a good reason to believe that you'll have a positive experience.
Customer Reviews
Posted on Oct 27, 2023
Scammers
My experience with MindValley is simply that they promise the world and all you get is fraudulent credit card withdrawals long after you have unsubscribed from the courses, and long after that, they can see you have not even opened the courses.
They are charlatans, complete thieves and liars.
Length of Use: 3–6 months
Bottom Line: No, I would not recommend this to a friend
Pros and Cons
No "pros" were specified in this review
Scammers
Liars
Thieves
Posted on Feb 10, 2023
Absolutely scam
I have been looking at this company for a while, thinking that it might be helpful, even though I had a few books by some of the authors they push and trying to sell. I spent $548, I was able to get in and watch the intro video. After that, I was not able to watch anything at all, keep asking me to buy the membership again. I tried to reach customer service, but it s nonexistent, you get a bot nonstop that tells you that in 48 hours they will get back to you, but weeks go by and your money is lost, and you'll never get access to anything and you can never get your money back. I put in a complaint with the Better Business Bureau and I am still waiting for a response, and obviously never was able to access my account again. Don't risk it, all is free on YouTube.
Bottom Line: No, I would not recommend this to a friend
Pros and Cons
No "pros" were specified in this review
Only bots in customer service
You will never speak to a human
Company Response from Mindvalley LLC
Mar 3, 2023
Dear Lilia,
Thank you for sharing your experience with us. We understand how frustrating it must have been to have encountered issues after investing your time and money.
Please know that we take your feedback seriously, and we would like to do everything we can to help resolve the problem you encountered. Our team will contact you directly to ask for your contact details and work with you to solve the issue as soon as possible.
We sincerely apologize for any inconvenience this may have caused you and understand how important it is for you to have access to the content you paid for. We appreciate your patience while we work to address this matter.
Once again, thank you for your feedback and for giving us the opportunity to make things right.
Best regards,
Mindvalley Team
Posted on Jan 28, 2021
My experience
I don't understand the bad reviews about customer service. I was having problems with my phone app. I messaged Mindvalley, they replied with how to fix the problem.
My experience so far has been great. I love the courses, I pick the ones I am interested in and watch them. My only problem is that sometimes I get too busy or slack off and don't watch them daily. But I can always pick up where I left off and continue.
I am learning plenty and making positive changes in myself and my life and it is becoming obvious to people around me.
Length of Use: 6–12 months
Bottom Line: Yes, I would recommend this to a friend
Pros and Cons
Being able to pay monthly helps
I love the variety and quality of the Quests
Being able to do the Quests in my own time
Sometimes the lessons were very long
The cost is expensive for non-Americans
Posted on Nov 22, 2020
Best self-development platform so far
I am doing the Mindvalley Quests, having the "All Access Quest Pass". Not all of the courses where for me, but many are really incredible.
For example, at the moment I am doing stress training "Everyday bliss" with Paul McKenna and it is great to learn about stress and so many techniques to cope with it.
The trainings are recorded, not live. But this is probably why it is possible to offer it for such a low price. There are over 30 trainings (called Quests) designed for about 1-2 month daily input of about 10-20 minutes. I like the micro input, because it is manageable to do in everyday life.
I am wondering why the ratings are so bad. It seems that some are having problems with customer service. Too bad it flows into an overall review.
I must say I also took my time to decide whether this is worth buying. Also, the sales technique of Mindvalley is too aggressive for me. In the end, I am very grateful for Mindvalley and happy that I still got the access.
One more thing, the online trainings are professionally recorded in very good quality. I am just mentioning it because before having the access, I had a look at free content and most of it were video calls with bad quality. I wondered back then why I should pay $900 for maybe bad videos. So the Quests are in perfect quality. Maybe you had similar thoughts.
I honestly believe Mindvalley is doing their best to spread the knowledge from great minds and people to help your self-development. I think it is meant as a new form of private coaching, but is actually affordable and accessible from all around the world. For me, it boosted my self-development like a rocket. Very grateful.
Length of Use: 6–12 months
Bottom Line: Yes, I would recommend this to a friend
Pros and Cons
Incredible new input from teachers and instructors
Loving the format of the Quest - small inputs per day to manage to fit in in daily life
I like the community with which you can exchange thoughts
No "cons" were specified in this review
Posted on Nov 18, 2020
Disappointed
Duality program is really good, but I thought that sessions are live. Then I realized that Q&A was all recorded in 2015. MV's first objective is money and Vishen Lakhani is a salesman with a very aggressive sales strategy.
Length of Use: Less than 3 months
Bottom Line: Yes, I would recommend this to a friend
Pros and Cons
Duality program
Aggressive marketing
Unable to contact customer service
Prices are high
Company Response from Mindvalley LLC
Dec 9, 2020
Hey there Kasia,
We hope you are doing well and we are glad that you were able to enjoy our Duality program. While you are right in saying that we do offer recordings of older calls that we think might be helpful to our students, we do host live calls as well. This year alone, we held 4 live calls with the author of the Duality Quest: Jeffrey Allen which many students attended live or later accessed the recordings through their Quest.
We also feel sorry that you do not agree with our marketing strategies but we do confirm that our biggest mission here at Mindvalley is to transform the lives of people and to accomplish that mission we offer many free courses as well. You can check them out here at: https://www.mindvalley.com/free-courses.
We hope you have a wonderful day ahead.
The Mindvalley Team.
Posted on Sep 27, 2020
Buyer beware
I signed up for a Lifebook Program which promised a 100% refund after you complete the course. I completed the course, requested the refund which was declined on the basis of a deadline date which was never communicated to me. The only condition advertised for a refund was that you have to complete the course, which I did. Now I feel like this was a scam all along.
Length of Use: Less than 3 months
Bottom Line: No, I would not recommend this to a friend
Company Response from Mindvalley LLC
Dec 9, 2020
Dear Wanda,
We hope that you are doing well.
We are sorry that you feel this way. Lifebook Online is a transformational journey which offers a refund if completed within a set deadline and this is always communicated on our sales pages. Usually, the deadline for the refund is 7 weeks exactly from the start of the program, which gives our students enough time to finish the program.
We hope that you understand this and for any further clarification, you can always check our support page: https://faqs.mindvalley.com/en/articles/3694957-lifebook-online-s-free-after-completion-model or alternatively you can reach out to our Customer Support and they would be happy to help.
The Mindvalley Team.
Posted on Sep 15, 2020
Really transforming
It's something when you read books, watch movies and documentaries about personal growth, connect with your Higher Self, elevate your consciousness, find your mission, but it's something else when you have the tools and masters who healed themselves and now they want to help humankind.
People who dedicated their life to help others.
I would recommend this to every human being, even the most evolved souls can still learn something new.
I am sorry to see that humans with low vibration are writing a few horrible reviews and all I can do is to pray for them to wake up.
Mindvalley is about transforming yourself, it is about commitment and consistency.
You need to work with yourself every day for the rest of your life. Masters, healers, teachers, etc. they will guide you, but you need to believe in yourself and work. You need to have patience and compassion and don't forget to be kind. It's hard to change, especially when we are led by ego and ego doesn't like unfamiliar.
So, yes, they deserve all the money and I am thankful for all the great work and energy that those amazing people, especially to Vishen Lakhiani who had this amazing idea to create this platform which is helping mankind to elevate their consciousness.
We are grateful from our hearts.
Length of Use: 3–6 months
Bottom Line: Yes, I would recommend this to a friend
Pros and Cons
People who are teaching
Knowledge and information
Courses are organized in a nice and simple manner
No "cons" were specified in this review
Posted on Jun 24, 2020
I am very upset with Mindvalley and stay away from this application! Honestly, it is a terrible application and customer support.
I signed up 2 days ago and paid $299 for one channel. You cannot watch anything because the application and videos don't work and then give payback errors on the cell phone application and also on your computer. So there is no way you can watch what you paid for. In addition, customer service does not bother to sort the problem and even to answer your inquiries. This is a terrible application, I suggest you not to even bother to join Mindvalley.
Length of Use: Less than 3 months
Bottom Line: No, I would not recommend this to a friend
Posted on May 29, 2020
All depends on you.
After skim reading through many of the negative comments, I have to say that your growth experience depends on your level of commitment and willingness to change. You can buy a gym membership but never get fit - because you don't go to the gym. Or you can join SlimFast but never lose weight, because you don't listen to the advice.
I bought Superbrain, Uncompromised Life, Unlimited Abundance, and Duality all within a three-year span - and have definitely got so much value from these courses, I've taught various techniques to my children, family, friends, even strangers! I've since become an all-access student, and the content is brilliant, I don't go through a single day without Mindvalley. I'm currently taking the Silva course which is amazing. Yes, I've done some courses which I didn't get much from, such as the Habit of Ferocity - it's an incredibly intellectually based course, not a physically based course like I had assumed. I completed the course as I'm a finisher, but I was glad when it was over. Having said this, Steve Kotler's teaching was probably too in-depth for me at this current time.
I've completed many of the courses several times each, and have received a new download of info each time. I had so many "aha" moments going through Dr. Shefali's course.
A friend recently asked if I had a magic mirror, because I look like I'm getting younger, and I definitely attribute this to Mindvalley.
Length of Use: 2+ years
Bottom Line: Yes, I would recommend this to a friend
Pros and Cons
The content of courses
The Facebook communities
The teachers
No "cons" were specified in this review
Posted on Feb 17, 2020
Took money but didn't give any course...they have no customer support
I purchased Christie Sheldon's program, paid $249 but I didn't get any program. Trying for the last 2 days but there is no customer support...no call center....to get any support from them. Any online-based business has at least some customer care service...
There are just a few pre-defined questions on the name of customer support...what if the issue is outside of those questions?
This site pays a huuuuge amount of money on advertising but there is not a single name for customer care. Even after trying hard with there so-called customer service I still got no support from the Mindvalley team.
They seem to be fraud to me...who just took my money and vanished.
Bottom Line: No, I would not recommend this to a friend
Posted on Jan 27, 2020
A bunch of hype
Do not waste your money. MV has decided to make everything automated. Good luck talking to a person or having someone respond to you. Everywhere you try to connect tells you to go somewhere else automated. It seems the only place they respond is here. Everything is marketing hype. Used to be different. They used to connect with people. No more...Their chat button doesn't work. You click it and it blocks where you are supposed to type. They don't respond to Messenger. They tell you to use the chat button (which doesn't work). They are targeting the 20-year-olds now who don't know yet that they are being fooled. Hopefully they will look here and see these reviews. My guess is that MV will not be in business 10 years from now. They got caught up in their own hype. It's a circus now. Too bad, they had a good thing in the beginning. They did refund my money after I canceled but the entire experience was a joke. Really unprofessional. If you don't want to connect with people and want everything automated, then don't have a platform that's all about connecting with people. Enough said...
Bottom Line: No, I would not recommend this to a friend
Company Response from Mindvalley LLC
Jan 29, 2020
Dear Erin,
We are very sorry to hear this.
Many years ago, our CEO founded Mindvalley with a true passion and vision to change the way we learn. Fast forward to today and we have a 10 million+ community going strong who are seeing major changes in their lives and helping us on our ultimate mission to raise human consciousness. We offer many courses, talks and programs online featuring hundreds of amazing authors, teachers, and activists. You have to understand that at this moment, we have to automate some processes as we cannot scale our mission otherwise. We do our best to foster connection, wonder, and joy with all of our products. Our Quests alone connect every student going through the program at the same time, so they can share their journey of transformation together.
Our very human customer support team will always be there for you to help with anything you may need.
Thank you for understanding!
Our Promise to You
In order to safeguard you and ensure helpfulness and relevance, our compliance team manually assess every customer review before it goes live.
We have a zero-tolerance policy for fake reviews, and companies cannot control or alter any reviews at any time.