Mindvalley
Claimed This company has claimed this profile, is getting alerted on any new customer reviews entering this page, and may engage in dialogue with its customers to address their matters.

Companies cannot pay money or provide goods in order to remove or alter customer reviews.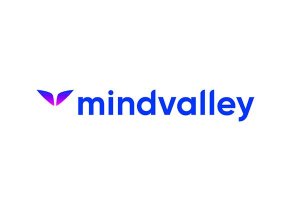 Mindvalley is an online university that offers a rotating series of courses devoted to transformation through personal growth that are designed to help you let go of limitations and become your best self.
---
A cult and unprofessional

By Meredith M.

,

Australia

,

Nov 27, 2019
Verified Reviewer

Overall Experience:

After following Mindvalley, their first seminar was on the Gold Coast today, I took my daughters and employees, believing we would be learning meditation to destress your life. Not the case. My youngest is 12 and the profanity is completely unacceptable. Jade green is unprofessional and fake with her crying. We walked out after two hours. I'm 48, my staff is between the ages of 18-23...for all of us to see the money-making scam and un-authenticity...I say no more. It's a scam, it's a hoax.

Bottom Line: No, I would not recommend this to a friend

Dec 17, 2019

Dear Meredith,

Thank you for your honest feedback!

First of all, we're very sorry to hear about your experience at our seminar on the Gold Coast. We're especially upset to read that, as Mindvalley is all about transformation and deep connections with other like-minded students, that's why we care SO much that our live events bring just pure joy and fulfillment to our Tribe.

I will personally make sure that all of the imperfections you mentioned will be massively improved.

To make it up to you, we've just refunded your ticket.

Once again we're very sorry that you feel this way and we really believe that your next Mindvalley experience will be way more fulfilling for you!

Have a wonderful day!

---

Untrue scam company

By Res B.

,

Washington, DC

,

Oct 8, 2019
Verified Reviewer

Overall Experience:

This is a totally scam company, money-hungry, not being true to their words...I will never give up if you guys don't refund my money or never exchange it. I will report you guys wherever we meet. I'm in the Washington DC area and I would never EVER recommend your platform...if you spread untrue in your platform it will ruin your company.

Bottom Line: No, I would not recommend this to a friend

Oct 10, 2019

Dear Res,

Thank you for reaching out! We apologize that you are experiencing a delay in receiving your refund and we certainly want to make sure you have a wonderful and seamless experience with Mindvalley. We would like to look into this issue immediately. However, because this website is anonymous, we would need your information to effectively investigate further.

If you're willing to work with us in resolving this, please contact us by visiting our Help Centre at support.mindvalley.com and clicking on the Contact icon in the lower right corner. Please mention your review while doing so and leave your email address.

In the meantime, if you haven't already, you can read through the Help Centre article on how to get a refund with Mindvalley: https://support.mindvalley.com/en/articles/2516456-how-to-refund-or-exchange-any-program-or-event-ticket.

---

Some very good stuff in there

By Bruno B.

,

Panama

,

Aug 31, 2019
Verified Reviewer

Overall Experience:

Even though I am not convinced by all the topics they cover, my experience with Mindvalley has been very good.

I took one course with them (they call it a quest) which was very good. I took the Lifebook quest which invites you to focus on different areas of your life, helps you understand them, set goals and turn those goals into habits. Very good class, high-quality production.

It's expensive but I got value for my money.

Bottom Line: Yes, I would recommend this to a friend

---

Be cautious

By Tony W.

,

Chicago, IL

,

Jul 22, 2019
Verified Reviewer

Overall Experience:

I have signed up for "The Uncompromised Life" program, which so far I have little complaints about, though I wouldn't mind if they spent less time touting Marissa Peers contact with famous people and how great the program is. I've already bought the program, no need to continue to sell it to me. Regardless, I downloaded the app and started to check out some other free programs and was recommended to "How to get 10X the results from your workout". In the discussion, Lorenzo Delano brings up a study by McMaster University where he claims they discovered that only lifting heavyweight (90% of your 1 rep max) is effective. So I decided to look up the study myself to learn more only to find that the study says the exact opposite. It found that there was NO DIFFERENCE in the two groups, one lifting 50% of their 1RM and the 90% group. So before we even get into the meat and potatoes of this workout, the expert is giving out inaccurate information and wrongly citing scholarly articles. That really put me off. So use caution when evaluating "facts" from their experts.

Bottom Line: Yes, I would recommend this to a friend

Jul 23, 2019

Hello! My name is Janja and I'm from Mindvalley's customer service team. I would like to extend my sincerest apologies for this!

We appreciate you for bringing this issue to our attention. As a fast-evolving company, we are always looking for ways to better our service, and your feedback is an important part of that process. We will look into this and make the appropriate changes.

If there is anything that our team can help you with, let us know, we'll be more than happy to assist you.

---

Advertisement

---

SCAM company with the worst customer service

By S X.

,

London, United Kingdom

,

Jul 19, 2019
Verified Reviewer

Overall Experience:

After believing their "Mindful" marketing on how much they care about the customers and that "customers are safe with us," etc., all of those fake promises, I bought few courses from them. One of which was near $1450 for an energy clearing live course. Due to health reasons, I couldn't join the course and I asked for a refund or resit of the course or a reduced account credit with Mindvalley. They were so not even wanting to know or see the evidence on my health issues but just refused to agree on any of my requests.

I couldn't believe they claim to take care of the "mind and spirit" then not having any care for the customers.

I have to admit that the 3rd party course providers are good and very credible people like Marisa Peer and Lisa N, however, one can buy their courses directly with the 3rd party and no need to go through Mindvalley paying almost double the price for their share of the deal and have the worse customer service experience.

I have informed all my friends in the UK about the bad experience and I will seek legal help in this matter because paying nearly $1500 for nothing is a joke!

Bottom Line: No, I would not recommend this to a friend

Jul 21, 2019

Hello!

My name is Janja and I'm from Mindvalley's customer service team. I would like to extend my sincerest apologies for your negative experience! In the last months, we have implemented additional reviews on our current processes and we are looking forward to addressing any pressing concerns that customers may encounter.

We appreciate you for bringing this issue to our attention. We would like to get into contact with you and hopefully resolve this situation with a positive outcome. However, because this website is anonymous, we would need your information to effectively investigate further.

If you're willing to work with us in resolving this, please contact us by visiting our Help Centre here https://support.mindvalley.com/ and clicking on the Contact icon in the lower right corner. Please mention my name - Janja - while doing so and leave your email address.

Should you need help in the future as well, please do not hesitate to contact me directly, as I will be very happy to assist you personally with anything you need.

---

All fluff for $349 - energy medicine

By Diane K.

,

Riverside, CA

,

Feb 27, 2019
Verified Reviewer

Overall Experience:

I am SO disappointed. I purchased this for $349, and all it has is a small workbook, short testimonies, and all FLUFF and sales pitch. Nothing truly usable. At the end, Donna is asking us to invest yet more money to obtain information on five of our nine energy systems in our body, for $499 (54% discount from $1095). I was originally looking forward to learning, but if $349 is a teaser, I feel I really wasted my money. I would be crazy to spend another $499. I think Mindvalley is an umbrella for some good content, but otherwise a lot of talk.

Bottom Line: No, I would not recommend this to a friend

Jun 19, 2019

Hello!

My name is Janja and I'm from Mindvalley's customer service team. I would like to extend my sincerest apologies for your negative experience!

In the last months, we have implemented additional reviews on our current processes and we are looking forward to addressing any pressing concerns that customers may encounter.

We appreciate you for bringing this issue to our attention. I believe there was a misunderstanding as the program you purchased for $349 is definitely not only a few short videos and testimonials, but is full of content. My guess is that you were looking at the masterclass preparation guide by mistake, which can also be found in your account.

We would like to get into contact with you and hopefully resolve this situation with a positive outcome and find your program. However, because this website is anonymous, we would need your information to effectively investigate further.

If you're willing to work with us in resolving this, please contact us by visiting our Help Centre here https://support.mindvalley.com/ and clicking on the Contact icon in the lower right corner. Please mention my name - Janja - while doing so and leave your email address.

Should you need help in the future as well, please do not hesitate to contact me directly, as I will be very happy to assist you personally with anything you need.

---

Mindvalley offers the highest education ROI on planet Earth, imho.

By Gary C.

,

Oregon

,

Feb 12, 2019
Verified Reviewer

Overall Experience:

I recently completed the Marisa Peer Rapid Transformational Hypnotherapy for Abundance 30 day series starting Dec. 10, 2018. The quality of Marisa's teaching and guidance was phenomenal. Vishen's hosting of Marisa for the free introductory masterclass was exceptional and offered a compelling preview of the course content. Her method of discovering and neutralizing the unconscious root causes of the self-sabotaging beliefs and obstacles most of us experience was powerful and transformative. I recommend this education with the highest praise to everyone motivated enough to take action to improve your life and maximize your ability to personally make a difference on our planet.

After watching another free masterclass, I just signed myself up for Vishen's newest Quest for Personal Mastery featuring Srikumar Rao. I am expecting a transformative experience to accelerate my own path to bringing my own unique gift to the planet.

I just discovered that Mindvalley's U.S. office is only 30 miles away from me in Beaverton, Oregon near Tektronix. I will drop in next time I'm in the area and say Hi to whoever is holding down the fort. Someday I will meet Vishen...and maybe even become the first out-of-this-world Mindvalley presenter one day.

Mega Kudos to Vishen for his HUGE contribution to raising the bar for all of humanity and offering meaningful and effective jumpstart education to raise the collective consciousness of My Earth Planet.

Bottom Line: Yes, I would recommend this to a friend

Jun 19, 2019

Hello!

My name is Janja and I'm from Mindvalley's customer service team. Thank you very much for your kind words! We appreciate it very much. As a fast-evolving company, we are always looking for ways to better our service and content, and your feedback is an important part of that process.

Should you need any help in the future, please do not hesitate to contact our team, we'll be more than happy to assist you.

---

Customer service is poor

By Jason C.

,

Reno, NV

,

Jan 14, 2019
Verified Reviewer

Overall Experience:

I purchased a product from Mindvalley for the first time this week. I upgraded to the membership and mentoring using PayPal. I only have one email attached to my PayPal account. After spending a lot of money, I did not receive instant access. Ok, no problem. I wait all day and still no emails other than my receipt from them. I sent in an email to support. They respond back that I do not have an account with them with the email I provided. I have the receipts! I respond back with the PayPal transactions IDs and no response. I am very disappointed in the level of customer service that was provided to me.

Bottom Line: No, I would not recommend this to a friend

Jun 19, 2019

Hello!

My name is Janja and I'm from Mindvalley's customer service team. I would like to extend my sincerest apologies for your negative experience!

In the last months, we have implemented additional reviews on our current processes and we are looking forward to addressing any pressing concerns that customers may encounter.

We appreciate you for bringing this issue to our attention. As a fast-evolving company, we are always looking for ways to better our service, and your feedback is an important part of that process. Unfortunately, the problem that you mentioned is one that our customer support agents are facing quite a lot. Unfortunately, our system automatically creates a new account when a payment is made using an email that's not connected to an already existing account. However, this should be resolved swiftly and easily. We apologize for your negative experience! We are very aware of the issue and our teams here at Mindvalley are currently working on it and innovating in order to avoid this problem in the future.

We would like to get into contact with you and hopefully resolve this situation with a positive outcome. However, because this website is anonymous, we would need your information to effectively investigate further.

If you're willing to work with us in resolving this, please contact us by visiting our Help Centre here https://support.mindvalley.com/ and clicking on the Contact icon in the lower right corner. Please mention my name - Janja - while doing so and leave your email address.

Should you need help in the future as well, please do not hesitate to contact me directly, as I will be very happy to assist you personally with anything you need.

---

Bummed about the customer service

By Diane G.

,

California

,

Dec 15, 2018
Verified Reviewer

Overall Experience:

I purchased a "Quest" and am yet to start, so this review will not be about that; however, when purchasing the Quest, the website sold me on a "Mindvalley" University subscription and oddly I felt like it was advertised to me as an additional "quest" for only $249 instead of the $349 I paid for the original quest. After paying the additional $249, I found out I just paid for a subscription to their "university." Honestly, I feel misled. And unfortunately, it gets worst...four days after the purchase, I sent Mindvalley an email requesting a refund in which I got an auto email that notes a response from them within 48 hours. It has been an additional four days, and still I have received no response from them. Talk about poor customer service.

Did I mention that finding an email address for the refund request was almost impossible? Their website leads a person back and for to the same websites that in reality offer no email address for customer service. I want to believe the content on Mindvalley is good, however, the really bad customer service makes me believe this company is just a SCAM.

Bottom Line: No, I would not recommend this to a friend

Jun 19, 2019

Hello!

My name is Janja and I'm from Mindvalley's customer service team. I would like to extend my sincerest apologies for your negative experience!

In the last months, we have implemented additional reviews on our current processes and we are looking forward to addressing any pressing concerns that customers may encounter.

We appreciate you for bringing this issue to our attention. As a fast-evolving company, we are always looking for ways to better our service, and your feedback is an important part of that process.

We would like to get into contact with you and hopefully resolve this situation with a positive outcome. However, because this website is anonymous, we would need your information to effectively investigate further.

If you're willing to work with us in resolving this, please contact us by visiting our Help Centre here https://support.mindvalley.com/ and clicking on the Contact icon in the lower right corner. Please mention my name - Janja - while doing so and leave your email address.

Should you need help in the future as well, please do not hesitate to contact me directly, as I will be very happy to assist you personally with anything you need.

---

Excellent company for self-improvement

By Barbara F.

,

Southampton, Canada

,

Dec 13, 2018
Verified Reviewer

Overall Experience:

I have been a customer of Mindvalley for several years. Eventually, I honed in on energy work and took all energy work courses available from several different leaders. I chose one after a couple of years, and have been working directly with this teacher for the past year. Mindvalley is a wonderful provider of courses to improve mind, body, and soul. I highly recommend it to anyone that is seriously wanting to improve their personal life.

Bottom Line: Yes, I would recommend this to a friend

Jun 19, 2019

Hello!

My name is Janja and I'm from Mindvalley's customer service team. Thank you very much for your kind words! We appreciate it very much. As a fast-evolving company, we are always looking for ways to better our service and content, and your feedback is an important part of that process.

Should you need any help in the future, please do not hesitate to contact our team, we'll be more than happy to assist you.

---

Excellent course with Jeffery Allen

By Jenn B.

,

Toronto, Canada

,

Dec 6, 2018
Verified Reviewer

Overall Experience:

I have seen some negative reviews, so I thought I would chime in with my personal experience. I ordered the Duality Course with Jeffery Allen through Mindvalley, and the course is absolutely wonderful. It's easy to follow and Jeffery is a great, humble teacher. The course is very professionally put together. There are workbooks, review/recaps, and they have even thought through things like extracting the meditations onto a separate page to make them easier to find later. The course is slow and steady, allowing you to learn at your own pace. I highly recommend this course. The only negative thing I would say is that they send far too many emails once on the mailing list.

Bottom Line: Yes, I would recommend this to a friend

Jun 19, 2019

Hello!

My name is Janja and I'm from Mindvalley's customer service team. Thank you very much for your kind words! We appreciate it very much. As a fast-evolving company, we are always looking for ways to better our service and content, and your feedback is an important part of that process.

Should you need any help in the future, please do not hesitate to contact our team, we'll be more than happy to assist you.

---