Modern Fertility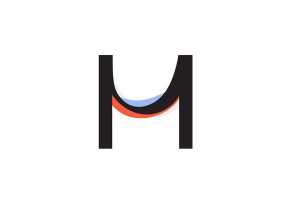 Modern Fertility offers a home hormone test for women that purportedly gives you a window into your fertility to help you plan for the future.
Modern Fertility Review: A Detailed Overview
What Is Modern Fertility?
Modern Fertility is a women's health company that offers at-home testing to help you make informed decisions about your reproductive health.
The company claims to provide the same quality of lab tests as fertility clinics but at a lower cost and with the added convenience of testing yourself at home.
The company was founded by Afton Vechery and Carly Leahy, two women who wanted to bring fertility clinic testing to a broader audience. It's their goal to give women tools to understand their window of fertility so they can plan accordingly.
The company states that any woman can benefit from learning about their fertility, including those thinking about starting a family soon or wondering whether they should consider freezing their eggs for future use.
While a Modern Fertility test won't tell you whether you are infertile, it will purportedly provide you with information about your hormones and about whether your viable egg numbers are high or low for your age.
The company states that this information is invaluable for family planning in the future by giving you a better sense of your fertility window.
Can a home test really give you insight about your fertility future? We'll help you decide here.
How Does Modern Fertility Work?
The central idea of Modern Fertility is that you take a quick blood test at home and receive information about your fertility future within a few days of mailing it to the company's labs.
The process begins on the company website, where you need to fill out a short quiz about your age, whether you're on birth control, your period regularity, and what your timeline is for starting a family. Modern Fertility will customize your hormone reports for based on whether you're on birth control.
If you decide to request a test online, it's first reviewed and ordered by a board-certified physician before you receive it.
Once the test arrives, you need to collect a small blood sample. The best day for testing, if you're not on birth control, is the third full day of your period.
Those on birth control can test at any time. If you're checking for certain hormones, Modern Fertility might recommend that you fast for 8 hours before testing.
You can test at home by following the included instructions, which share how to prick your finger for a blood sample. It's also possible to get your blood drawn at a Quest Diagnostics lab (find one here). Modern Fertility states that the testing method won't affect the quality of your results whatsoever.
If you test at home, you'll need to ensure your sample is thoroughly dry before sending it back to Modern Fertility. The company will send you a confirmation email once your results arrive, and your results will appear in your private dashboard within a few days.
What Do Modern Fertility Results Show?
As stated above, Modern Fertility testing doesn't work as a fertility predictor. Instead, it gives you a snapshot of what your odds of conceiving look like based on your specific health perimeters and statistical averages.
For instance, your test will show you whether you have more or fewer eggs than average for your age and whether you can expect to hit menopause earlier or later than average. It will also share any red flags, such as thyroid issues, that you should seek further medical advice on.
The report will also include a Fertility Measurement Index (FEMI) number that will be between 200 and 750. The higher your number, the better your chances of fertility. The company suggests taking the test every 18 months so that you can track your score over time.
This information is meant to help you make informed decisions in regards to family planning. For instance, if you have fewer eggs than average and are expected to hit menopause early, you might want to move up your timeline or consider freezing your eggs.
You'll also receive general health information related to your hormones. The test can tell you if you have indicators for thyroid disorders or polycystic ovary syndrome, two conditions that affect your ability to have a healthy pregnancy.
We learned from a Modern Fertility customer representative that the company also offers one-on-one consultations with a fertility nurse for those who want help interpreting their results. Webinars (known as "Egginars") are also available for further support.
What Hormones Are Tested with Modern Fertility?
While the hormones you are tested for will be customized based on your birth control, it will include a combination of the following:
Anti Mullerian Hormone (AMH): This hormone is produced by cells inside the sacks that hold eggs. It can act as an estimate for the number of eggs you have left.

Follicle-Stimulating Hormone (FSH): This hormone is responsible for starting ovulation, but too much can hinder the process.

Estradiol: This is a sex hormone that is tested together with FSH.

Thyroid-Stimulating Hormone: TSH regulates your thyroid health, and you'll be tested for it if not on hormonal birth control.

Free Thyroxine: This hormone is tested alongside TSH to get a better understanding of your overall thyroid health.

Prolactin: PRL is a hormone responsible for stimulating milk production and pausing ovulation after birth.

Luteinizing Hormone: Your pituitary gland produces this hormone, which regulates the length of your system.

Testosterone: Produced by both men and women, this steroid hormone grows and repairs reproductive tissue.
What Does a Modern Fertility Test Cost?
At the time of writing, the Modern Fertility test can be purchased off the company website for $159. The test isn't currently available outside the United States, and it's not available in New York, New Jersey, and Rhode Island.
While the company doesn't accept insurance, it's often possible to pay for it through an FSA or HSA account (check the details for your specific plan). If you need help determining whether yours will cover it, you can contact the company at support@modernfertility.com.
The company offers a 24-hour refund policy after purchase and won't accept returns after that point. If you make any mistakes while taking your test—such as packaging the sample before it is fully dry—you can contact the company, and it will most likely send you a new one.
Analysis of Modern Fertility Customer Reviews and Complaints
Are women in the real world finding it beneficial to gauge their fertility with Modern Fertility? While there weren't many published reviews for this company at the time of writing, the 21 reviews on Amazon averaged four stars out of five.
As this shows, many reviewers had a positive experience with the test. Some early-30's testers wrote that it gave them peace of mind that they had more time to plan for children. They praised the detailed results and how easy they made it to start a conversation with their OB-GYN.
A few people wrote that the results were more relevant to their lives when they took the test while not on birth control, so they recommended others only purchase it if they were willing to get off hormones, at least temporarily.
Others were less impressed with their results from Modern Fertility. One reviewer noted that the information she received was generic and not detailed enough to give her an action plan. Another reviewer thought it was expensive and too easy to mess up the testing process.
In one instance, a reviewer reported that her physician's testing contradicted most of the results she received from Modern Fertility.
The Bottom Line: Is Modern Fertility Worth It?
Now that we've summarized the goals of Modern Fertility, let's tackle the big question: Is this test worth taking? You might be surprised to learn that the verdict is mixed.
What's not up for debate is whether this test is medically sound. According to a company representative, Modern Fertility conducted its first clinical study in 2018, which demonstrated that its fertility hormone test that you can take at home is concordant and interchangeable with a traditional venous blood draw that you would get at a clinic.
Dr. Eric Flisser, a board-certified endocrinologist and partner at New York fertility clinic RMA of New York, confirmed to us that the kind of testing offered by Modern Fertility is similar to what you'll receive at a clinic.
However, the big difference is that this test is rarely conducted alone in a medical setting. Instead, doctors typically perform several fertility evaluations before coming to a verdict. These may include ultrasounds, saline tests, and even tests of the viability of male sperm.
Likewise, your egg count doesn't necessarily mean much when it comes to your odds of conceiving. Research published by the University of North Carolina showed that women with low egg levels didn't have any more difficulty conceiving than women with high levels.
"Checking your ovarian reserve is like checking the fuel gauge in a car" Flisser told us. "It can tell you if the tank is more or less full, but it leaves out an important detail: Is the engine working?"
In other words, a test from Modern Fertility will give you some information about your hormonal health, but it won't give you the full picture—and it might cause more harm than good.
Your results might make you overly paranoid about your dwindling fertility, or, even worse, lure you into a false sense of safety about your fertility that prevents you from taking a more precise test that may detect a problem.
That's why we think it's important not to put too much stock in a Modern Fertility test. While the information it provides is valuable, the doctors with whom we spoke believe your doctor can give you a better perspective of your fertility future.