Nurx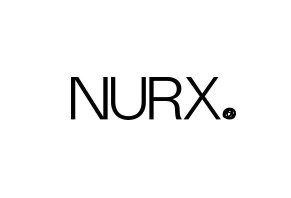 Nurx is an online pharmacy designed to make it easy for women to take control of their reproductive health with prescriptions for birth control, emergency contraceptives, STI testing, and more.
Nurx Review: A Comprehensive Overview
What Is Nurx?
Nurx is an online prescription company that claims to offer a hassle-free way for women to get medication and care related to their reproductive health.
The site claims to connect members with real doctors so they can quickly receive affordable birth control, home tests for STI's and HPV, PreP, and more.
The goal of Nurx is to improve the convenience of getting a prescription and eliminate the need to wait in lines at the pharmacy.
By filling out an online survey of your requests, Nurx will strive to prescribe you with your preferred birth control and then send it to you regularly so that you're always covered.
Is Nurx worth considering, or are you putting your health at risk by skipping the doctor's office? Let's explore those details here.
How Does Nurx Work?
The Nurx platform is designed to make it easy for you to request prescriptions for reproductive health products. To get started, you can navigate to the company website or download the Apple or Android App.
From there, you can specify what types of a prescription or test you want. Regarding birth control, you can specify whether you have a preferred brand or if you want Nurx to provide recommendations for you.
If you opt for Nurx's suggestions, you'll need to answer a few basic questions, including what state you live in, your sex, age, date of birth, height, weight, number of cigarettes you smoke per day.
Nurx will ask what kinds of birth control (if any) you've been on previously, whether you were happy with it, your preferred method of birth control, whether you are pregnant or nursing and your blood pressure level (mandatory for receiving a prescription).
You'll also specify whether you have a history with conditions like strokes, heart attacks, diabetes, cancer, headaches, blood clots, and more.
There's an opportunity to specify whether you prefer to use birth control to skip your periods, whether you're on any current medications, have any drug allergies, and whether you have any diagnosed medical conditions.
At the end of the assessment, Nurx sends your results to their medical team, which will review your answers and send you a medication recommendation. If you accept it, a doctor in your state will write you a prescription.
A $12 medical consultation fee is required for this process, and it usually takes three to five business days.
From that point, you can process your order by specifying whether you prefer to pay with insurance. You'll pay a standard co-pay if you choose insurance; otherwise, the pricing starts at $15 per pack.
This signup process is similar for all other Nurx services beyond birth control. We'll highlight those below.
Nurx Product Categories, Cost, and Insurance Coverage
At the time of writing, Nurx offered female health products in the following categories.
Birth Control
Nurx offers more than 50 generic and name brand options. You sign up for a one-year prescription that allows for automatic refills and up to three months' worth of deliveries at a time.
You'll need to pay a $12 consultation fee, which includes unlimited messages to the team about your best birth control options.
The price per prescription depends on the brand you choose and whether you opt for insurance coverage. With insurance, you'll pay the co-pay. Prices without insurance start at $15 per month.
STI Testing
These Home Test Kits let you get a status check on common sexually transmitted diseases and infections.
You'll need to pay a $12 consultation fee and $75 plus any applicable copays if you have insurance.
If purchasing uninsured, the tests cost between $150 to $190, depending on the type you buy.
Emergency Contraception
Nurx provides the morning-after pill to prevent pregnancy up to five days after unprotected sex.
You'll need to pay a $12 consultation fee to request emergency contraception. The company offers Plan B and the generic Ella. They will share price estimates for specific brands if you message them at support@nurx.co.
HIV PrEP
You can sign up for Truvada for PrEP to receive a daily medication that helps you protect your HIV negative status. Again, a request for PrEP requires paying a $12 consultation fee. You'll need to repay this fee every time you order a new test.
Nurx states online that Truvada is an expensive medication but that 99% of their customers don't pay out of pocket for it.
That's because the company will bill your insurance you help you through the process of enrolling in co-pay or patient assistance programs. Many cover 100% of the medication's costs.
Before you can qualify to receive PrEP, you need to complete lab tests that confirm you are HIV negative, and these need to be retaken every three months after beginning the medication.
These cost between $129 to $199 for those without insurance, and $25 plus all applicable out-of-pocket costs for those with insurance.
HPV Screening
This home screening test lets you assess your risk for cervical cancer. You will be charged a $12 consultation fee as well as a $15 for the lab test kit, regardless of your insurance. Those without insurance will also be charged $54 for the lab work.
Nurx Customer Reviews and Complaints
Online reviews of Nurx show us that there are a variety of opinions about this service.
According to several reviews on YouTube, HelloGiggles, and the Better Business Bureau, we learned that many people love Nurx. They found the site to be an affordable way to purchase birth control and never had delivery issues.
Many of these positive reviewers noted that they appreciated picking up three months of birth control at once and that they didn't need to check in with their doctor for a new prescription.
They stated that switching over to Nurx eased their anxiety about running out of a prescription and that they appreciated how many types of birth control (both name brand and generic) the brand offered.
A few people reported issues with billing and their insurance. One reviewer noted that she received birth control from Nurx for months without problems until the company unexpectedly stopped accepting her insurance.
When she requested more information from the company, she was required to pay another $12 consultation fee before she could reestablish her account.
Another reviewer reported that the cost of her prescriptions went up almost monthly and that it was a hassle to switch over to a cheaper brand.
In a different instance, a customer received the wrong order and wasn't able to verify that with the company in time to receive the correct prescription when she needed to start taking it.
Is Nurx Safe?
These customer reviews beg the question; is Nurx safe? Receiving medical prescriptions without talking to a medical expert in person sounds dangerous to many people.
However, Ted Chan, founder and CEO of Caredash, an online healthcare directory, believes that online prescriptions are usually safe.
"For the most part, online prescriptions are going to fine for patients with no existing health issues," Chan told us.
"I see online prescription companies being careful about identifying potentially risky medical situations in their on-boarding process… This makes sense from a patient perspective but also corporate liability."
Chan went on to say that he believes online prescriptions make sense for those without a history of major medical issues or known interactions with medication.
Seeking web-based guidance in these incidences "unburdens the health care system and saves time and physician bandwidth for appointments on more serious health issues," he told us.
That's better for both the patient and the broader healthcare system.
Of course, there are always exceptions, and remote care shouldn't take the place of one-on-one consultations with a medical professional.
If you're concerned about your risk of STIs or another health issue, it might be better to book a standard doctor's appointment before purchasing test kits online.
The Bottom Line: Should You Try Nurx?
Now that we've reached the end, do we think that Nurx makes sense for your healthcare needs? This online prescription company has a lot going for it.
We think Nurx's ideal customer is someone with health insurance who already knows what kind of birth control they want. The enrollment process is simple yet comprehensive, and Nurx won't charge you any fees beyond your initial consultation fee.
You will receive up to three month's supply at a time and can initiate the process to switch over to another brand at any time.
Nurx is naturally less cost-effective if you don't have insurance. However, the company offers dozens of generic prescriptions that should save you money over buying name brands, and you won't have to pay for a doctor's appointment.
Likewise, you might also save money because their mail delivery system prevents you from having to go to the pharmacy where you might make impulse purchases.
Another benefit of receiving online prescriptions from Nurx is personal privacy.
"Patients are benefiting from receiving these services in a discreet manner," Chan told us.
All Nurx products will arrive at your home in packaging intended to hide what's inside, so you don't have to answer any tricky questions.
Nurx might not be the best option for those starting birth control for the first time, or for those worried that they have a health problem like HIV, HPV, an STI.
These cases can be nuanced, and you might benefit from paying more for personal attention to ensure nothing critical about your health is missed.
Overall, we think Nurx makes a lot of sense for many women. If you're sick of schlepping to the drugstore every month for birth control, it's worth perusing Nurx to see whether they offer your brand.
Complete scam. Advertise prescriptions they don't have.

By Nikki D.

,

Fort Lauderdale, FL

,

Jan 2, 2020
Verified Reviewer

Complete scam.

They advertise a medication "Nikki" which turns out they do not have. Why am I stuck paying a consultation fee if my prescription is out of stock?! They say it's a nationwide shortage but they are still advertising it...right now! Refused to refund my consultation fee, said I received one...sorry what consultation was that saying my birth control is out of stuck and recommending another one that is $30 more. Or how about when I asked about the cost of depo...was the consultation that you charge $250 when it's only $50 at Walmart?! What a joke...disputed the charge with my bank and they agreed. Fraudulent!

Bottom Line: No, I would not recommend this to a friend

---

Other birth control services are better

By Nikki W.

,

Lexington, KY

,

Dec 9, 2019
Verified Reviewer

I tried Nurx for the first time about two months ago. In the beginning, the care team was very nice and responded well. I had no problem getting a prescription. I ran into a problem with my insurance. I was attempting to get it while my current insurance would he running out at the end of the month, but Nurx told me my "insurance had been terminated". I accepted this because I assumed it was because of when I was attempting to get the BC, so I paid the $15 for a monthly supply. It came fine, no problems. Once the 1st of the new month came, I added my new insurance. When it was time for a new pack, I received the same message from before, which could not be correct as my insurance was brand new! I went to The Pill Club and just received my first shipment. No problems, no questions about my insurance, and great customer service with other goodies alongside three months of pills! Unfortunately, because of my struggles with insurance and no help from their customer service about it, I would not recommend.

Bottom Line: No, I would not recommend this to a friend

---

TERRIBLE CUSTOMER SERVICE

By Kristal J.

,

Illinois

,

Nov 19, 2019
Verified Reviewer

Absolutely horrible customer service. My cousin, who is a minor and I am the guardian of, and I sat down to get her some Birth Control after her doctor gave the OK. She needs help with these sort of things. She got birth control from them in the past but there was no insurance. She now has a Medicaid plan - it is a family plan under me since she is still a minor. The health insurance company no longer sends cards and there is an area to upload a card that you cannot skip. I've been trying to figure out what to do if I don't have a card for a WEEK now. I simply ask them how to submit insurance info without a card and they give me the run around each time. I feel as if though since I told them she has Medicaid that they are now just completely ignoring our requests. My last message asking what to do was seen by Nurx and ignored. It says on their website they take IL Medicaid but then they discriminate against those who have Medicaid.

Bottom Line: No, I would not recommend this to a friend

---