Nurx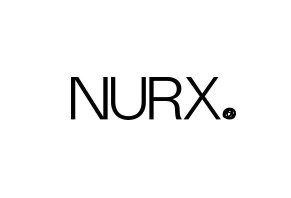 Summary
Nurx is an online pharmacy intended to help women take control of their reproductive health with prescriptions for birth control, emergency contraceptives, STI testing, and more. This review analyzes how the service works.
Nurx Review: A Detailed Look
Medically Reviewed by Anthony Dugarte, M.D., C.S.C.S
What Is Nurx?
Nurx is an online prescription company that claims to offer a hassle-free way for women to get medication and care related to their reproductive health.
The Nurx platform is designed to make it easy for you to request prescriptions for reproductive health products.
The site claims to connect members with real doctors so they can receive affordable birth control, home tests for STI's and HPV, PreP, and more.
The goal of Nurx is to improve the convenience of getting a prescription and eliminate the need to wait in lines at the pharmacy.
This article explores the process of Nurx, what it offers, and whether it's right for you.
The Process
To start, you specify what types of a prescription or test you want on the website or app. Regarding birth control, you can specify whether you have a preferred brand or if you want Nurx to provide recommendations for you.
If you opt for Nurx's suggestions, you'll need to answer a few basic questions, including what state you live in, your sex, age, date of birth, height, weight, number of cigarettes you smoke per day.
Nurx will ask what kinds of birth control (if any) you've been on previously, whether you were happy with it, your preferred method of birth control, whether you are pregnant or nursing and your blood pressure level (mandatory for receiving a prescription).
You'll also specify whether you have a history with conditions like strokes, heart attacks, diabetes, cancer, headaches, blood clots, and more.
There's an opportunity to specify whether you prefer to use birth control to skip your periods, whether you're on any current medications, have any drug allergies, and whether you have any diagnosed medical conditions.
At the end of the assessment, Nurx sends your results to their medical team, which will review your answers and send you a medication recommendation. If you accept it, a doctor in your state will write you a prescription.
A $12 medical consultation fee is required for this process, and it usually takes three to five business days.
From that point, you can process your order by specifying whether you prefer to pay with insurance. You'll pay a standard co-pay if you choose insurance; otherwise, the pricing starts at $15 per pack.
This signup process is similar for all other Nurx services beyond birth control. We'll highlight those below.
Nurx Services & Cost
Nurx offers female health products in the following categories.
Birth Control
Nurx offers more than 50 generic and name brand options. You sign up for a one-year prescription that allows for automatic refills and up to three months' worth of deliveries at a time.
You'll need to pay a $12 consultation fee, which includes unlimited messages to the team about your best birth control options.
The price per prescription depends on the brand you choose and whether you opt for insurance coverage. With insurance, you'll pay the co-pay. Prices without insurance start at $15 per month.
STI Testing
These Home Test Kits let you get a status check on common sexually transmitted diseases and infections.
You'll need to pay a $12 consultation fee and $75 plus any applicable copays if you have insurance.
If purchasing uninsured, the tests cost between $150 to $190, depending on the type you buy.
Emergency Contraception
Nurx provides the morning-after pill to prevent pregnancy up to five days after unprotected sex.
You'll need to pay a $12 consultation fee to request emergency contraception. The company offers Plan B and the generic Ella. They will share price estimates for specific brands if you message them at support@nurx.co.
HIV PrEP
You can sign up for Truvada for PrEP to receive a daily medication that helps you protect your HIV negative status. Again, a request for PrEP requires paying a $12 consultation fee. You'll need to repay this fee every time you order a new test.
Nurx states online that Truvada is an expensive medication but that 99% of their customers don't pay out of pocket for it.
That's because the company will bill your insurance to help you through the process of enrolling in co-pay or patient assistance programs. Many cover 100% of the medication's costs.
Before you can qualify to receive PrEP, you need to complete lab tests that confirm you are HIV negative, and these need to be retaken every three months after beginning the medication.
These cost between $129 to $199 for those without insurance, and $25 plus all applicable out-of-pocket costs for those with insurance.
HPV Screening
This home screening test lets you assess your risk for cervical cancer. You will be charged a $12 consultation fee as well as a $15 for the lab test kit, regardless of your insurance. Those without insurance will also be charged $54 for the lab work.
Customer Reviews and Complaints
Online reviews of Nurx show us that there are a variety of opinions about this service.
According to several reviews on YouTube, HelloGiggles, and the Better Business Bureau, many people love Nurx. They found the site to be an affordable way to purchase birth control and never had delivery issues.
Many of these positive reviewers noted that they appreciated picking up three months of birth control at once and that they didn't need to check in with their doctor for a new prescription.
They stated that switching over to Nurx eased their anxiety about running out of a prescription and that they appreciated how many types of birth control (both name brand and generic) the brand offered.
A few people reported issues with billing and their insurance. One reviewer noted that she received birth control from Nurx for months without problems until the company unexpectedly stopped accepting her insurance.
When she requested more information from the company, she was required to pay another $12 consultation fee before she could reestablish her account.
Another reviewer reported that the cost of her prescriptions went up almost monthly and that it was a hassle to switch over to a cheaper brand.
In a different instance, a customer received the wrong order and wasn't able to verify that with the company in time to receive the correct prescription when she needed to start taking it.
Is Nurx Safe?
Receiving medical prescriptions without talking to a medical expert in person sounds dangerous to many people.
However, Ted Chan, founder and CEO of Caredash, an online healthcare directory, believes that online prescriptions are usually safe.
"For the most part, online prescriptions are going to fine for patients with no existing health issues," Chan told us.
"I see online prescription companies being careful about identifying potentially risky medical situations in their on-boarding process… This makes sense from a patient perspective but also corporate liability."
Chan went on to say that he believes online prescriptions make sense for those without a history of major medical issues or known interactions with medication.
Seeking web-based guidance in these incidences "unburdens the health care system and saves time and physician bandwidth for appointments on more serious health issues," he told us.
That's better for both the patient and the broader healthcare system.
Of course, there are always exceptions, and remote care shouldn't take the place of one-on-one consultations with a medical professional.
If you're concerned about your risk of STIs or another health issue, it might be better to book a standard doctor's appointment before purchasing test kits online.
Alternatives
While online pharmacy services seem to be a more recent phenomenon, Nurx does have some competitors.
At HighYa, we previously reviewed PillPack. Though this company doesn't focus on women's health, they provide a number of services similar to Nurx.
The upside with PillPack is that its services and shipping costs are always free. The convenience of having your prescriptions shipped to your door many not be worth the hassle, unfortunately.
As the reviews for their services are poor, the convenience they claim to offer does not seem to align with reality.
More well-known retailers also provide similar services.
CVS allows you to log in online or through their mobile app to manage your prescriptions, schedule deliveries, and even add other items available from their store to your order.
Many locations provide 1-2 day delivery services. Others offer same-day delivery as well. Keep in mind that these services are limited to non-controlled substances, as well as those that don't require refrigeration.
Delivery charges may vary, though your insurance may cover these fees.
It may be worthwhile opting for a more established retailer given their track record. The downfall is that CVS may not be able to ship some of your medication, and delivery may be an additional cost.
Nonetheless, being able to add other necessities available from their stores is an added benefit.
The Bottom Line
Nurx's ideal customer is someone with health insurance who already knows what kind of birth control they want. The enrollment process is simple yet comprehensive, and Nurx won't charge you any fees beyond your initial consultation fee.
You will receive up to three month's supply at a time and can initiate the process to switch over to another brand at any time.
Nurx is naturally less cost-effective if you don't have insurance. However, the company offers dozens of generic prescriptions that should save you money over buying name brands, and you won't have to pay for a doctor's appointment.
Likewise, you might also save money because their mail delivery system prevents you from having to go to the pharmacy where you might make impulse purchases.
Another benefit of receiving online prescriptions from Nurx is personal privacy.
"Patients are benefiting from discreetly receiving these services," Chan says.
All Nurx products will arrive at your home in packaging intended to hide what's inside, so you don't have to answer any tricky questions.
Nurx might not be the best option for those starting birth control for the first time, or for those worried that they have a health problem like HIV, HPV, an STI.
These cases can be nuanced, and you might benefit from paying more for personal attention to ensure nothing critical about your health is missed.
Overall, Nurx makes a lot of sense for many women. If you're sick of schlepping to the drugstore every month for birth control, it's worth perusing Nurx to see whether they offer your brand.
Customer Reviews
Posted on Jun 15, 2023
Started well, ended poorly
To get the prescription to begin with was easy and fast. Although, they disregarded my address change upon renewal (I do not know how they could miss it because I have to input my address again) and sent my prescription to my old address and since it's USPS, it was delivered. After I submitted my new address and paid, they told me they do not service my area.
So, they are accepting medical evaluations in areas they cannot service, which I think it's a scam to make more money perhaps. It's an app and I had to submit my address to start...curious why the evaluation was even given to a medical provider if it wasn't in their territory. That seems very sketchy to me.
Length of Use: 1–2 years
Bottom Line: No, I would not recommend this to a friend
Pros and Cons
Easy to start
Bad customer service
Non existant customer service
Delivery mistakes and xtra charges
Posted on Feb 4, 2023
Horrible customer service
Stay far away from Nurx! Was receiving birth control every 3 months by mail. On the 5th order, it became a disaster. Received a message on 1/8/23 informing my prescription was being processed and would ship in a few days. Ten days go by, no prescription mailed.
On 1/18/23, I received a message informing the account was up for renewal and I needed to update my account with any changes to my health, insurance, payment, or personal info. My prescription, which was in processing on 1/8/23, now showed as "under review by our care team". I immediately responded, informing no changes had been made to any of my info. Days go by with no response and no movement on my prescription. Made several attempts to contact this company, by app, phone, Facebook post, and Facebook messenger.
On 1/26/23, Nurx contacted me through the app to tell me the prescription was ready and asked if I wanted it to be shipped or sent to my local pharmacy. I reply immediately with the name, phone number, and address of my local pharmacy. Nurx responds a day later to confirm my prescription has been sent to my local pharmacy. I call the pharmacy and they inform me the med is out of stock and would have to be ordered.
On 1/29/23 I go to the pharmacy to pick up and they inform me I have to pay out of pocket because Nurx sent a duplicate prescription through their digital pharmacy, Propel, has mailed it and has already billed my insurance.
The request for a renewal and updated information should be dealt with MUCH sooner if this is the kind of delay that happens. It's no wonder this company cannot dispense life-saving meds. This company has grown bigger than what they can handle, do not respond promptly, and do not communicate effectively between one another, in turn providing horrible customer service and care. People should have a way to easily contact a live human being during business hours to handle such matters and/or get a response on the app within hours, not days. As a "medical company" this is simply unacceptable. I have deactivated my account.
Length of Use: 6–12 months
Bottom Line: No, I would not recommend this to a friend
Pros and Cons
Easy sign up
Horrible customer service
Response time is sometimes days
Ineffective communication between Nurx employees
Posted on Dec 4, 2022
Horrendous
The experience was great during the first month. After that, they consistently messed up sending monthly medication, and the communication and support in trying to rectify this very simple task each month was a nightmare. Do NOT rely on them if you need a monthly prescription.
Length of Use: 6–12 months
Bottom Line: No, I would not recommend this to a friend
Pros and Cons
Initially was easy
Low cost
Consistently late
Horrible communication
Poor customer service
Posted on Oct 11, 2022
Just go with GoodRX
I have had nothing but horrible experiences with Nurx.
For one thing, they refused to fill my script. The area I live in is a Gynecological desert, and I had a six-month wait to get a script to refill my birth control. They said because of my migraine history they would refuse to fill it, I explained to them that they are not true migraines but a condition called occipital neuralgia and I was diagnosed with it after an accident, but because "birth control has been linked to strokes" they refused to fill it.
Well, I came to needing another doctor and they did not reply to my request for a script for 4 days, which in that time I had gone to GoodRX, gotten my script refilled, and was on my way. So it costs $45 for a year-long prescription but I think it's totally affordable and they give me GoodRX coupons to go with it.
I think this company needs to be looked at by the FDA, BBB, and the FTC for poor customer service, which can cause issues for people.
Oh, and GoodRX was like, "Would you like a script for your migraines?" Except that the medication they offered I tend to projectile vomit straight up immediately upon taking it.
But they still offered it.
Bottom Line: No, I would not recommend this to a friend
Pros and Cons
No "pros" were specified in this review
Poor return time
Migrane, no script
Doesn't trust patient knowledge
Posted on Jun 27, 2022
A 2-week wait for a response is no big deal
I waited 2 weeks for a response for medication assistance. When I called, I was just told they were very busy and I would just have to wait. Customer service could not tell me how long the wait would be...but they had already charged me for a consult even though they couldn't tell me WHEN the consult would occur! Really wanted to use this service, but if their customer care is this bad now, what will it be like in the future? It would be SO SO easy to communicate to brand new customers what the anticipated response times will be!
Bottom Line: No, I would not recommend this to a friend
Pros and Cons
No "pros" were specified in this review
No human contact
No information on reasonable response times
Computer communications are poor
Posted on Sep 23, 2021
Worst customer service ever
This is the worst customer service I've ever had. I'd give them 0 stars if I could.
First of all, they changed my routinely taking birth control pills to another brand, which is at cheaper prices for no reason. Secondly, I uploaded my ID and insurance card to make sure they'd reach out to my insurance company for reimbursement. The first time they dispatched my pills they charged me $45 and I was surprised because my insurance company has been covering the cost for birth control pills for the past two years.
So I contacted their customer service and they agreed to cancel that charge after a long and painful discussion with their technician. They also promised me that from then on they'll start charging on the insurance company. Until recently I found out that they've been charging me every 3 months for $45 and when I called them, they kept saying that it is my responsibility to contact my insurance company for reimbursement. They don't even care when the customer doesn't want to continue to use their services.
Overall I don't think it's worth it to pay the $15 membership fee to Nurx. You can definitely get into less trouble if you choose somewhere else, especially that you need to take the pills regularly. It's more than frustrating when you get into trouble with getting them, given that their customer service responds slowly and non-proactively.
It seems like Nurx has put a lot into promotions or advertisements other than satisfying their customers. I honestly don't know where all the reviews come from, but hopefully my review would help those who're still trying to make a decision.
Length of Use: 1–2 years
Bottom Line: No, I would not recommend this to a friend
Pros and Cons
It's delivered to your home
Bad customer service, sounds like I'm fully responsible of anything that went wrong
Posted on Aug 28, 2021
Rude customer service!
Nurx has the RUDEST customer service people I've ever experienced. They keep messing up my prescription, mistakes are made on their end each month, and when I try to figure out why this keeps happening, I'm getting spoken to with an attitude and hung up on. I call back and get another rude female with an attitude. If y'all hate your job so much, find another one because you shouldn't be dealing with people! Will be using a different company once my refills are out.
Length of Use: 2+ years
Bottom Line: No, I would not recommend this to a friend
Pros and Cons
No "pros" were specified in this review
Customer service
Posted on Apr 26, 2021
I loved Nurx until very recently
I have been using Nurx for three years and never had any issues with them. I was taking Nikki specifically to control my PMDD. Without medication, my PMDD is so severe that I have psychosis, depression, and I am unable to work. After starting Nikki, my life completely changed. I lost 7 pounds within a week of starting it and my moods stabilized. My relationship with my family drastically improved also.
Nurx suddenly started sending me Loryna instead of Nikki. Yes, they have the same ingredients, but they have different inactive ingredients and different manufacturing processes. I got so sick, like extremely sick! I was throwing up, I gained 10 pounds, my PMDD came back, and I was super depressed. I told Nurx what was going on and that I can't handle Loryna and that my PMDD symptoms were coming back. They told me Loryna is the same as Nikki. I asked them to just send me Nikki and they said okay. I bought another 3 months' worth of pills and they sent me Loryna again! I didn't know what else to do and hoped all the symptoms would just go away on their own but it got worse and worse every month. My PMDD is completely back now and it already has started affecting my life.
I don't think people understand how PMDD affects women's lives who have it. It is like a never-ending nightmare. I knew this would happen because they wouldn't listen to me. I informed them of how sick I am and how my PMDD symptoms are back. I spent $80 on Loryna but I couldn't return it to them, which I understand. I ended up contacting Simple Health and they ensured me they will only send me Nikki and nothing else. I sincerely hope they are telling me the truth. I have VA benefits and they won't cover my birth control so I need these online services for my PMDD management. I don't understand why it got to this point. I was willing to pay more for Nikki. I feel less sick after stopping Loryna, but my PMDD is really bad right now.
I would recommend people to reach out to Simple Health instead of The Pill Club or Nurx. (The Pill Club wouldn't promise me that they would only send me Nikki either.) Nurx made me trust their judgment and I just kept getting sicker, even after I kept informing them of what was happening to me. It sucks because I never had an issue with them for three years until recently. Just be careful and if you feel sick from a certain medication, talk to a doctor and try to fix the issue.
Length of Use: 2+ years
Bottom Line: No, I would not recommend this to a friend
Pros and Cons
Convenience
Low-cost
Gave me wrong prescription
No refund
Don't listen to patients or take their concerns seriously
Posted on Dec 24, 2020
Zero stars/fraudulent billing
I submitted my info to Nurx through their app and they didn't do anything...literally nothing!
I got an email stating they had trouble verifying my name on my work ID, so I replied and then never heard from them again. Then I messaged requesting to cancel (since, ya know, I never heard back from them) and now I see they billed my credit card for an exam? I definitely never received an exam. I never even got a reply to my message. There was literally nothing they should have billed me for...yet, here I am, fighting with my credit card company now to get the charge reversed.
Do not use this company. Sketchy for sure! You have been warned! Plus, ya know, fraudulent billing...
Avoid, avoid, avoid!
Bottom Line: No, I would not recommend this to a friend
Pros and Cons
No "pros" were specified in this review
Fraudulent billing
Customer service is nonexistent
I couldn't even get a response to my message to them
Posted on Oct 15, 2020
Worst service of all time!
This service blows goats. You can't get ANYONE to respond to you unless you say you want to cancel. They send the wrong quantities, and continuously charge me for prescriptions that my insurance covers for FREE. It's far easier to just drive to the pharmacy!
Length of Use: Less than 3 months
Bottom Line: No, I would not recommend this to a friend
Posted on Jan 2, 2020
Complete scam. Advertise prescriptions they don't have.
Complete scam.
They advertise a medication "Nikki" which turns out they do not have. Why am I stuck paying a consultation fee if my prescription is out of stock?! They say it's a nationwide shortage but they are still advertising it...right now! Refused to refund my consultation fee, said I received one...sorry what consultation was that saying my birth control is out of stuck and recommending another one that is $30 more. Or how about when I asked about the cost of depo...was the consultation that you charge $250 when it's only $50 at Walmart?! What a joke...disputed the charge with my bank and they agreed. Fraudulent!
Bottom Line: No, I would not recommend this to a friend
Our Promise to You
In order to safeguard you and ensure helpfulness and relevance, our compliance team manually assess every customer review before it goes live.
We have a zero-tolerance policy for fake reviews, and companies cannot control or alter any reviews at any time.