Murad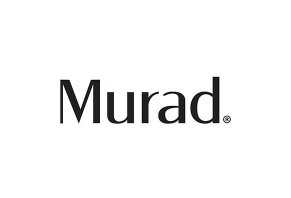 Summary
Mr. Murad's skincare line has been offering customers topical treatments to improve their skin from the inside out since 1989.
Pros
Wide range of products designed for numerous skin conditions
Many ingredients show clinical evidence of effectiveness
30-day satisfaction policy guarantees you can get a refund
Cons
Low average customer reviews
Many customers complained the products were expensive and ineffective
May have some customer service difficulties
Some reports of skin irritation from use
Murad Review: What You Should Know
Murad is a decades-old skincare brand founded by board-certified dermatologist Dr. Howard Murad. Considered a pioneer in the field of skincare, Dr. Murad is a bestselling author and an Associate Professor of Medicine at the Geffen School of Medicine at UCLA.
The Murad skincare line launched in 1989, and at the time, it was the first physician-branded skincare product line available. The company emphasizes the importance of tending to your internal health (though a healthy diet) as well as external health, though it primarily sells topical skincare products.
Today, the company's products are formulated to deliver antioxidants, boost hydration, and restore collagen production. They will purportedly combat a variety of skin conditions, including acne, hyperpigmentation, and the signs of aging.
Will Murad products help you achieve more than surface-level skincare benefits? Learn from our analysis here.
Murad Product Options
If you're interested in Murad products, one of the first steps towards making a purchase is taking the site's skincare quiz.
You'll share whether your skin is naturally dry or oily, what your biggest skin frustration is, your goals with skin cleansers and moisturizers, whether stress is affecting your appearance, and whether you regularly get at least eight hours of sleep.
As an example, Murad recommended the following products to me based on my quiz results:
Retinol Youth Renewal Serum ($89 for 1-oz): improves fine lines and wrinkles.
Essential-C Cleanser ($39 for 6.75-oz): a vitamin-rich formula that won't dry out the skin.
Hydro-Dynamic Ultimate Moisture ($75 for 1.7-oz): a lightweight cream for long-term moisturization.
Renewing Eye Cream ($82 for 0.5-oz): firms up the skin around the eyes and visibly reduces dark circles.
You can also search for Murad products based on product type or the skincare problem you are striving to solve (acne control, lines and wrinkles, dark spots and uneven tones, brightening, hydration, and more).
Analysis of Ingredients
Murad sells many products with different benefits and price points. Here's a quick summary of some of the options.
| Product | Price | Function | Key Ingredients |
| --- | --- | --- | --- |
| Vita-C Eyes Dark Circle Corrector | $62 for 0.5-oz | An antioxidant-rich formula that fights dark circles within two weeks | Gold-stabilized vitamin C, red and brown algae extracts, Hydroxyethyl Acrylate/Sodium Acryloyldimethyl Taurate Copolymer, Titanium Dioxide, Niacinamide, Ascorbic Acid, Urea, Yeast Amino Acids |
| Time Release Acne Cleanser | $39 for 6.75-oz | A cleanser with salicylic acid that clears up blemishes and purifies your skin while helping it retain moisture with hyaluronic acid | 0.5% salicylic acid, hyaluronic acid, Disodium Cocoamphodiacetate, Glycerin, Butylene Glycol, Cetyl Alcohol, Cocamidopropyl Betaine, PPG-15 Stearyl Ether |
| Night Fix Enzyme Treatment | $70 for 1-oz | Use like a sleeping mask to repair your skin while you sleep for a more radiant appearance | Chronopeptide, tri-enzyme technology, Dimethicone, Glycerin, Propanediol, Niacinamide |
| InvisiScar Resurfacing Treatment | $35 for 0.5-oz | Fills in and blurs your acne scar tissue to reduce its size, depth, and discoloration after eight weeks | Salicylic acid, Centella Asiatica, hydroxytyrosol, Dimethicone, Polysilicone-11, Ascorbic Acid, Silica |
| Rapid Age Spot and Pigment Lightening Serum | $72 for 1-oz | Uses hydroquinone to fade dark spots and prevent them from appearing | 2% hydroquinone, glycolic acid, hexapeptide-2, Alcohol Denat, Glycolic Acid, Butylene Glycol, Glycerin, Methyl Gluceth-10, Dextran, Hexapeptide-2, Rice Amino Acids |
| Pore Extractor Pomegranate Mask | $39 for 1.7-oz | An intensive clay mask that extracts oils and impurities from your face to minimize your pores and exfoliate dead skin | Volcanic clay, polylactic acid polishing beads, pomegranate extract, Sodium C14-16 Olefin Sulfonate, Bentonite |
While there are far more ingredients within these products than we can cover here, some of the main ones are summarized below:
Gold-stabilized vitamin C: Vitamin C is a common skincare ingredient that helps fight free radical damage and can even reduce the signs of hyperpigmentation. Formulating it in a mineral such as gold is one method to make the compound more stable so that it can better penetrate through the dermis.
Red and brown algae extracts: Algae is added to topical skincare products for its high nutrient content and ability to restore moisture levels to your skin.
0.5% salicylic acid: This natural compound comes from willow bark, and there is clinical evidence that it acts as an effective treatment for acne, thanks to its anti-inflammatory properties.
Hyaluronic acid: This compound is common in skin care products because it will purportedly stimulate collagen production to fill in wrinkles and give your skin a more elastic appearance. However, most clinical evidence on its effectiveness looked at the impacts of injecting it directly into the skin, rather than applying it topically.
Disodium cocoamphodiacetate: Derived from coconuts, this non-toxic compound is added to skincare products to act as a mild foaming agent.
Centella Asiatica: More frequently known as Gotu Kola, this centuries-old folk medicine ingredient has long been used to treat burns and other skin irritation issues. There's also evidence that it can work to reduce the signs of aging on skin by fading scars and dark spots.
Hydroxytyrosol: Considered to be one of the most powerful sources of antioxidants, this compound is derived from olive trees and is considered to have anti-inflammatory effects that may reduce some of the visible signs of aging.
2% hydroquinone: Commonly used as a lightening serum, hydroquinone is an FDA-approved, clinically effective treatment for fading dark spots and other forms of hyperpigmentation. A 2% concentration is the highest concentration available over the counter.
Glycolic acid: Typically derived from sugarcane, glycolic acid is renowned for rapidly penetrating the skin and works well to exfoliate and reduce acne breakouts.
Volcanic clay: This natural compound is often added to skincare products for its high mineral content. It's thought to reduce acne breakouts by cleansing and unclogging the skin, but few clinical studies have looked at these benefits.
Bentonite: Similar to volcanic clay, bentonite clay is used to cleanse skin impurities and even remove toxins from the skin. This makes it a common ingredient in facial masks.
Overall, these ingredients seem to show promise for providing the benefits that Murad claims. Many of the products contain the max amount of active ingredient legally permitted in over the counter products, and we didn't uncover any serious side effects that are associated with their use.
The majority of the ingredients we didn't cover here act as preservatives, fragrance, binding agents, emulsifiers, emollients, and more. Some might irritate your skin if you are naturally sensitive, but most people shouldn't experience any negative reactions to them.
Murad claims that its products have a shelf-life of three years if they are left unopened and stored properly. The exceptions include anything with an active ingredient like salicylic acid, titanium oxide, and others that are listed as a separate percentage. These have a two-year shelf-life.
Auto-Delivery, Shipping, and Refunds
It's possible to purchase Murad products as one-time orders or to sign up for the company's auto-delivery program.
This lets you receive 20% off your initial order and 10% off all future ones, earn double rewards points to redeem for more merchandise, and qualify for free shipping. Otherwise, shipping for all orders under $50 is $8.95 and is free for everything over that.
You can bundle as many products as desired into your auto-delivery and can choose a shipping frequency from monthly to once every six months.
The company will send out an email reminder about your next delivery ten days before it's scheduled, and you will only be billed on the day it is shipped. It's possible to change your order frequency, delivery date, skip a delivery, and even cancel your order altogether through the company website.
All Murad products purchased from authorized retailers qualify for the company's 60-day money-back guarantee. This entitles you to a full refund (minus return postage) if you try out the products and decide they aren't the right fit.
You can start initiating the refund process at (800) 336-8723 or by contacting the company online.
Analysis of Customer Reviews
Seven HighYa readers have left reviews for HighYa, and together these average just 1.6 stars. There are a variety of Murad products on Amazon as well, and most average between 3.0 and 4.5 stars. Here are some of the biggest takeaways from their comments.
Common Compliments:
Works as promised to renew skin and remove wrinkles
Succeeded in removing dark under-eye circles
Helped users look less tired
Common Complaints:
Products were overpriced, ineffective
Some products irritated sensitive skin
The company discontinued products after customers ordered them and never updated them on their order status
Some customers experienced unrelated charges on their credit cards after ordering
Difficult to get refunds
Customers were billed more than expected for their orders
Popular Alternatives
Though Murad is a long-established skincare brand, there are several other companies worth considering as Murad alternatives, including Formulyst and Beverly Hills MD.
Like Murad, the Formulyst product line is focused on fixing your skin problems for the long-term, rather than simply covering up existing imperfections. The company offers a range of serums and smoothing creams that penetrate the skin and deliver beneficial ingredients like retinol, peptides, and antioxidants.
You can expect to pay between $29–$125 for items approximately the same size as Murad. Each order also includes a 30-day satisfaction guarantee.
Beverly Hills MD is another skincare line with an emphasis on anti-aging. The brand was started by two plastic surgeons who sought to bring some less invasive skin-care solutions to a larger audience. These skincare serums, lotions, and supplements all contain ingredients the company claims lead to lasting results without any irritation or risk of allergic reactions.
Similarly, you should plan to pay about $40–$100 per product.
Choosing between these three companies is difficult, as they all strive to solve the same problem—aging skin. We recommend investigating each brand's products to see which ones resonate most with you.
Keep in mind that Beverly Hills MD rewards larger orders by offering discounts if you purchase two or three of any item at a time. That could be an advantage if you plan to commit for the longterm.
Murad offers a broader range of products than the other brands, including ones designed for problems associated with younger skin like acne. We think this makes it a better choice than the other two if fine lines and wrinkles aren't yet your biggest concern.
The Bottom Line: Is It Worth It?
Dr. Murad's skincare line has stood the test of time, and many customers swear by these products for keeping their skin looking its best.
We like that many of the ingredients within these products show clinical evidence for delivering the results they claim and that we didn't find any extreme side effects associate with them.
However, many customers complained of irritated skin after using these products, and others shared that they seemed to offer little, if any, of their promised benefits.
Likewise, customer service seems to be a weak spot for the company as many people shared that they were billed more than expected or that the products they ordered were unexpectedly discontinued before they could be delivered.
Overall, we think there's a good chance you'll be happy with Murad products, but there's not a lot of evidence that this brand is significantly better than other options out there. We suggest shopping around before fully committing to the Murad product line.
Customer Reviews
Posted on Jul 17, 2017
Terrible service, liars
I ordered a 30-day acne kit for $29.95 (before taxes) on May 8, 2017, while speaking to a customer service agent on the phone. The very next day I received an email telling me the product I ordered was on back order.
It is now July 12, 2017, and I call in to check what is going on, and they discontinued the product I ordered AND NEVER TOLD ME. They never emailed me to let me know or anything. The customer service agent I just spoke to raised his voice at me and argued with me as well about it. I have never had such AWFUL customer service. How can one of their agents order a product for me and NEVER tell me that they discontinued the product? The skin care may be good, but I never got to try it, and thanks to the rude customer service agent, I will NEVER give this company an ounce of my money.
While speaking to the customer service rep they pulled my order up by the order number that I logged onto my account to get for them. I hang up, and they remove the order completely from my account to make it seem like I never ordered anything, I'm assuming. The customer service rep never gave me his name and truly made the company look foolish.
If you're smart, you won't order from this company, or maybe you should call in before ordering to make sure the product is even available. And did I mention that I logged onto the account and looked over the products to see that the product I ordered is still available and shows can still be ordered? TERRIBLE.
Bottom Line: No, I would not recommend this to a friend
Posted on Nov 16, 2016
Worthless Product & Disreputable Company
Not only are the products not worth the money because they're all hype and don't really work, but they are also a disreputable company who, once they get your credit card number, will be charging you regularly for things you haven't ordered.
I thought it was a mistake, so I called them about the unauthorized $50 charge against my account. I was shocked when instead of apologizing about the mistake, begging my pardon & promptly returning my money, they informed me that this was their standard practice!
Apparently, once you order something from them they feel that they are justified in making future orders in your name and in using your financial information that they obtained when placing your legitimate purchase to charge you for them, all without your knowledge or consent. It's called fraud & theft in my book, but they call it creative sales/business.
Any way you slice it, they're crooks! They ought to be ashamed of themselves, Dr. Murad. With their Education & Credentials ,they could have done the industry & people a service & made a good living at it, but instead, they chose to use their Education to prey on those people and steal from them.
They're a disgrace to their field!
Bottom Line: No, I would not recommend this to a friend
Posted on Oct 1, 2016
Best stuff
I have used many of the Resurgence line for about five years. My face has few wrinkles and has a smooth, dewy and youthful look. I will be 80 in several months. I have men in their 50's interested in me. That doesn't work for me but it gives testimony to what these products will do if you use them daily. A little on the expensive side but at my age I feel I am worth every cent I spend to look like I do.
Bottom Line: Yes, I would recommend this to a friend
Posted on Jan 12, 2016
Bad customer service
I bought the starter kit they advertised. I called and ask to cancel my membership after they deducted $100 out of my account. I was told to keep the crap and no more would come out or I could return for a refund. They took another payment 30 days later. When I called to ask why he said I needed to send the crap back for a refund.
Now I am out of the time period to send it back. This is very poor customer service.
Bottom Line: No, I would not recommend this to a friend
Posted on Jul 20, 2015
It's a scam.
I accepted the initial trial order. I emailed Murad in plenty of time (one month prior to auto-ship) to not send shipment and not charge my credit card. They shipped and charged my card then refused to take it back. Thank God I have a reputable credit card company as I have evidence of my notification to them to not ship/charge in plenty of time. These products are simply not worth the price, go with Dr Perricone.
Bottom Line: No, I would not recommend this to a friend
Posted on Jun 24, 2015
"Free Samples" size for $39.95
I will never order anything on TV again. After giving my credit card info, my order was immediately put through and then I noticed I would be auto sent & charged every month after! No, this was not clear. If a product is for real, sneaky, deceptive tactics are not needed. I was so angry at the sneakiness that I called customer service immediately to cancel my order & was told "the order has already gone through." Really? Within minutes? I got suspicious when every person I spoke to opened with some comment about how awesome Resurgence is, obviously a job requirement. I was able to cancel the auto future orders, thank goodness, but maybe that's because I said I was contacting my credit card not to accept any further charges by them.
When I received the set, everything is sample size. Tiny, tiny tubes, like a joke. I suspect they've flooded comments with their own self-praising to push complaints by actual customers to the bottom so fewer people get to them.
BTW, Joan Lunden has always looked good. Resurgence didn't suddenly do it.
Bottom Line: No, I would not recommend this to a friend
Posted on Jun 23, 2015
Murad Scam
I ordered they sample introductory special offer. I got an extra package six weeks later. A big sticker said free gift inside. What I got was a bill that spreads out three payments totaling $147.90. I called customer service right away, I got the run around. I am an intelligent consumer and I was not aware that I had signed up for future charges to my credit card or any monthly 'membership' shipments.
Bottom Line: No, I would not recommend this to a friend
Our Promise to You
In order to safeguard you and ensure helpfulness and relevance, our compliance team manually assess every customer review before it goes live.
We have a zero-tolerance policy for fake reviews, and companies cannot control or alter any reviews at any time.