One Two Lash Reviews
Claimed This company has claimed this profile, is getting alerted on any new customer reviews entering this page, and may engage in dialogue with its customers to address their matters.

Companies cannot pay money or provide goods in order to remove or alter customer reviews.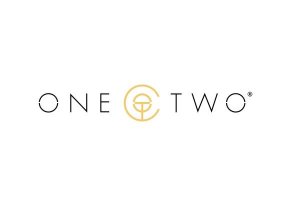 One Two Lash extensions implement micro magnets that help you achieve more fuller-looking eyelashes. Learn how customers are rating this product.
---
Updated review

Great concept; not so great delivery!

By Valerie P.

,

Tennessee

,

Nov 1, 2019
Verified Reviewer

Overall Experience:

Update ion my previous review.

I gave One Two Cosmetics another try...waste of time and money. The "bold" lashes I ordered did not even fit my eyes, they were too short. The lashes were not the dramatic bold look I was looking for at all.

I contacted customer service who were polite but appeared very disinterested in my problem offered a big percentage off the product but why would I take that when they are unwearable? Not sure she was really listening to the issues I had.

Buyer take note: you have a 30-day guarantee in which to return but the clock starts ticking from order date. In my case, it took 10 days from order to arrive. If you need to return I suggest you do it promptly. The buyer is 100% responsible for return shipping costs even if they send you a product you can't wear, so buyer beware.

I tried very hard to like this product/company and Emily from One Two left a message on this page to which I replied then heard nothing. I had to chase them and eventually received a pair which were also too short so yet more money wasted. I will not be reordering again.

My advice; try cheaper alternatives where you can return without all of the aggravation I have experienced with this product.

Bottom Line: No, I would not recommend this to a friend

Previous review
Jan 15, 2019

Great product with small issue

I received my first pair of "bold" eyelashes; just the look I wanted for those special nights out etc. (dramatic and noticeable).

After approximately one week of use, they started shedding...A LOT! I bought the cleanser and took great care when applying as per the video, but still, they shed, making the dramatic look less so. Their customer service was top notch but could not replace this product as "we are no longer sure if they will be available again." Hmmmm.

Long story short, I was sent only what they had in stock (not the dramatic/bold look), which was not really why I bought these in the first place. I am grateful, and they did offer a full refund, but I love the concept. They do work extremely well; they don't damage your eyelashes and I do love them, just wish I could have replaced the bold look. Thank you.

Jan 16, 2019

Hi Valerie, my name is Emily with OneTwoCosmetics. I'm thrilled to hear that you enjoyed the product, but due to high demand, we are currently out of stock of our Bombshell Lash. In regards to the shedding, I will pass along your feedback to our Product Development team. Please email me at emily@onetwocosmetics.com and I will be more than happy to send you a pair of the Bombshell Lashes when we restock.

(

read more

read less

...)

---

Updated review

Not worth the hassle. Save your money and time.

By Tessa V.

,

Milwaukee, WI

,

Jun 25, 2019
Verified Reviewer

Overall Experience:

I emailed for a return and surprisingly heard back about getting a refund. I was worried. I shipped the product back last week and received an email saying I would receive my refund in 3-5 business days on 6/13. It's 6/17 so here's to hoping the money will show up. Not happy about having to pay for return shipping though.

Bottom Line: No, I would not recommend this to a friend

Previous review
Jun 17, 2019

BAD

Got the full "natural" lashes, but boy they were anything but natural! They were so long they looked obnoxious on my smaller Asian eyes. They also came with weird, brown, crusty flakes all over the lashes. I could pinch most of it off with a lot of effort, but still concerning since it's so close to the eye. I emailed for a return, but am concerned that I won't get a response based on the other reviews here. I should have read these first. This company seemed sketchy to begin with. Should have known when I got 10+ offer ads to buy more of their product when I was checking out. At least I didn't fall for any of those...

Jun 18, 2019

Hello Tessa. My name is Emily and I am with One Two Cosmetics. I am very sorry to read your review. I would like to apologize for the material you found on our lashes. This is very unusual for this product and I would like more information on your order so that I may look into it. As a courtesy, I would like to issue a refund without any need for return. Please send me your order information at emily@onetwocosmetics.com and I will get started on it right away. Again, I fully apologize on behalf of One Two Cosmetics for your experience. I hope you have a wonderful day.

(

read more

read less

...)

---

Advertisement

---

Not much to brag about

By Martha M.

,

Charleston, SC

,

Jun 20, 2019
Verified Reviewer

Overall Experience:

I bought several cases of these lashes because it looked so easy. It is three months later and I still have not been able to put these on. It is not half as easy as they show it to be. I try about every week or so to put these on just so I can see if practice makes perfect. NOT...Now I am stuck with three cases of lashes and nothing to do with them.

Bottom Line: No, I would not recommend this to a friend

Jun 21, 2019

Hello Martha. My name is Emily and I am with One Two Cosmetics. I am sorry to read your review of our lashes. Many of our satisfied customers are able to apply their lashes after a few tries and watching our tutorial on our official YouTube channel, but we understand that experiences may vary. As a courtesy, I would like to offer you a full refund on your purchase without any need for return. Please contact me at emily@onetwocosmetics.com so that I may get started on this right away. I hope you have a wonderful day.

---

Not worth the money

By Janae O.

,

Minnesota

,

Apr 25, 2019
Verified Reviewer

Overall Experience:

I ordered lashes to wear on special occasions. The lashes were okay, but it was obvious that I was wearing false lashes because the magnet is tough to disguise. The lashes did not hold up well and only lasted a few months. I would not recommend this product.

Bottom Line: No, I would not recommend this to a friend

Apr 25, 2019

Hello Janae. My name is Emily Johnson and I am with One Two Cosmetics. I would like to apologize for your experience with our lashes. Many of our customers apply eyeliner prior to application, creating a more seamless look. We stand by the quality of our lashes which is why we offer a 30-day money back guarantee, if you are not satisfied. I would like to offer you a full refund for your purchase regardless of this as a courtesy. Please email me at emily@onetwocosmetics.com so I can start the process immediately.

---

Refund? Good luck.

By Alina W.

,

Arizona

,

Mar 26, 2019
Verified Reviewer

Overall Experience:

I ordered two packets of lashes and they were postmarked January 10th. Lovely packaging, but when I finally got a pair on, they were half destroyed, and I didn't care for the look. Not satisfied with the product, I returned the lashes (second package wasn't even opened) via insured UPS mail on January 31st. On March 9th, I hadn't received a refund, so I contacted the company. After a massive amount of run around, I was told that the lashes were received and that I would be issued a full refund within 3-5 business days, as well as a cheery email to confirm this.

Today is March 23rd, I have not received a refund, and I went through the same painful phone call as March 9th.

At this point, I not only sparse eyelashes, but balled spots from pulling out my hair from trying to deal with this company.

I feel bad for the customer service representatives who had to deal with my rising frustration and anger - which has only been exaggerated by the emails I continue to receive to recommend the product to friends.

Bottom Line: No, I would not recommend this to a friend

Mar 27, 2019

Alina, I'm very sorry to hear that this was your experience with our OneTwo Cosmetics product and customer service team. Please email me at emily@onetwocosmetics.com and I will personally look into your account to ensure this never happens again. Again, I want to apologize. I look forward to hearing from you soon.

---

Big scam!

By Anna V.

,

Victoria, Australia

,

Feb 20, 2019
Verified Reviewer

Overall Experience:

Don't waste your time buying these lashes, you will NEVER get them on, soooo FRUSTRATING. They claim that with practice you will master it, well, I was determined to use them and have wasted my time and used all my patience! I even watched their video as they suggested and they have 3 different methods to try to get them on, but NONE of them work. Even if you do manage to put them on by fluke, they don't look natural at all! And don't even try to get your money back because someone else answers their customer care number and they haven't responded to my email.

Bottom Line: No, I would not recommend this to a friend

Feb 21, 2019

Hi Anna, I'm very sorry to hear that you had this experience with these lashes and our customer service. I understand your frustration and want to assure you that we will always stick to our refund policy. Please email me at emily@onetwocosmetics.com and I can get your refund started immediately.

---

Careful

By Eileen P.

,

New Mexico

,

Feb 2, 2019
Verified Reviewer

Overall Experience:

I just wanted to share. Be cautious when wearing these lashes when opening a hot oven. I felt the magnet get hot on my eyelid almost immediately. When I took off the lashes prior to going to bed, I realized the tip of lashes had folded down from the heat as well.

Not putting down the lashes, but I'm a mom who cooks and expects this to happen.

Bottom Line: Yes, I would recommend this to a friend

Feb 21, 2019

Hi Eileen, I'm very sorry to hear that this happened! Please email me at emily@onetwocosmetics.com and I'd be happy to send you a replacement pair.

---

Advertisement

---

Not worth it

By Gwen M.

,

Chicago, IL

,

Jan 15, 2019
Verified Reviewer

Overall Experience:

I was excited to order some magnetic lashes for a friend for Christmas. The first package that came was incomplete; it only had the top lashes, no bottom lashes, so there was nothing to magnetize to. Customer Service was mediocre, they could ship me new ones, but not in time for Christmas, they couldn't change the address to which they shipped, and it would be a slightly different product since they were out of that type.

The second package came, but by that time I decided to order from Silly George instead (and got one for myself). So I had the chance to try out both brands side by side, and SG was SO MUCH better than One Two Cosmetics because there were THREE magnets on each eye, allowing a round shape. It took some practice, but I got the SG lashes to look great pretty easily. The One Two Cosmetics lashes never looked realistic, always too flat in shape.

I'm returning the One Two Cosmetics lashes.

Bottom Line: No, I would not recommend this to a friend

Jan 16, 2019

Hi Gwen, my name is Emily with OneTwo Cosmetics. Thank you for sharing your feedback. I'm very sorry that this was your experience with our product and our customer service team. Please email me at emily@onetwocosmetics.com and I'd be happy to personally begin a refund process for you. Again, I want to apologize for the inconvenience.

---

Very good

By Dee B.

,

United Kingdom

,

Jan 10, 2019
Verified Reviewer

Overall Experience:

I received them within two weeks, but it's a shame that I had to pay £25 import duty on them before they were delivered, which made these lashes very expensive, especially since I ruined a pair of them practicing putting them on and taking them off.

Bottom Line: No, I would not recommend this to a friend

---

Magnetic lash accents

By Danielle S.

,

Denver, CO

,

Jan 10, 2019
Verified Reviewer

Overall Experience:

I love fake lashes but have never been able to put them on correctly. I ordered the accents for a casual look with hopes to upgrade to the flashier lashes if I could actually put the smaller ones on. It took a few tries, but I can actually put them on and they look good. The magnetic is so much easier than the glue kind. I am definitely happy I gave these a chance. They are worth it.

Bottom Line: Yes, I would recommend this to a friend

---

Good start

By Courtney D.

,

Titusville, NJ

,

Jan 7, 2019
Verified Reviewer

Overall Experience:

Hi One Two Cosmetics! I ordered four sets of original lashes for my mother (79 years old), me (54 years old), as well as my 24 and 22-year-old daughters. We are having mixed experiences.

Challenges include dexterity for my Mom in getting them on. The length is a little on the dramatic side for Mom, so I think we will attempt to "trim" a little so she can achieve a more natural look.

For me, my lower lash magnet fell off the first time I removed my left lash. Sigh. I used super glue and a toothpick to reattach, but it's "not quite right."

My 22-year-old somehow managed to lose her right lower lash the very first time she was attempting to put them on. Three of us searched the area, her clothes, etc. for almost 1/2 hour to no avail. She was in tears when she found out how much I had spent.

That said, my 24-year-old loves them! This gives me hope!

So the jury is out for me right now. It was a substantial investment for not a great overall result thus far.

Bottom Line: No, I would not recommend this to a friend

---

Love my new lashes

By Danielle G.

,

Queen Creek, AZ

,

Jan 4, 2019
Verified Reviewer

Overall Experience:

I love these lashes. At first, it was difficult for me to figure out how to get them on but now it takes only a couple of seconds to do it, and I love the way they look. I have had so many compliments about how they look.

Bottom Line: Yes, I would recommend this to a friend

---

Advertisement

---

Too long

By Sherrie Y.

,

7567 Rolling River Pkwy

,

Jan 4, 2019
Verified Reviewer

Overall Experience:

I have short lashes and wore lashes every day while in college. I love the ability to have added lashes without glue. I've been using the product from my doctor to add growth. It makes my eyelids itch.

I was so excited when I saw this product that I ordered 6 pairs and the cleaner. My only complaint is the length of the lashes. They are a little long for day wear for me and I would be interested in a shorter length. Is that available? I loved mine so much I gave one of my boxes to a friend because she also was interested in this product. Her comment was the same. Shorter would be better for daytime wear.

Bottom Line: Yes, I would recommend this to a friend

---

Nice lashes

By Michelle S.

,

Peru, IN

,

Jan 4, 2019
Verified Reviewer

Overall Experience:

I bought these lashes to try out for my wedding, coming up in April 2019. I liked the idea of having reusable lashes that I can use over and over. Having never bought from One Two Lash before, I was a little nervous.

The item came quickly and the packaging is nice and professional looking. I examined the lashes before putting them on and noticed that one of the small piece lashes wasn't fully attached to the magnet. Just one side though, so I haven't had any issues with it. I've been extremely gentle with them so the lashes don't peal completely off the magnet.

Besides for that, my only disappointment is that one of my full-size lashes isn't shaped round enough to really look natural with my lash. Even when I try to pull the lashes outwards tight enough to make them shape as much with my lashes as possible, it tends to leave a gap between my natural lash and the One Two top lash. I've found that if I put my eyeliner on a little thicker on my top lid you can't really tell, but it's still disappointing as I was hoping I wouldn't have to wear as much makeup when I wore these.

Overall, I'm fairly happy with them and get a lot of compliments when I wear them. To be honest, I probably wouldn't pay full price for them but would consider when another sale goes on.

Bottom Line: Yes, I would recommend this to a friend

---

Great for a night out

By Heidi K.

,

Seattle, WA

,

Jan 4, 2019
Verified Reviewer

Overall Experience:

It took me a while to figure these out (and I messed up the lashes a little in the process), but the process has gotten faster. I'm not sure about the other styles, but with the Uptown Lash I have to wear eyeliner and a coat of mascara to blend the lashes into my natural ones, so for me, they are only useful for going out since I don't have time for a full face of makeup in the morning. If you have that time, then they will be perfect for you!

Bottom Line: Yes, I would recommend this to a friend

---

Easy to use, expensive to use

By Emily S.

,

Irving, TX

,

Jan 4, 2019
Verified Reviewer

Overall Experience:

I really do enjoy my lashes, the problem is I want to wear them every day and feel off without them. I bought the solution and remove the lashes properly and I am finding the lashes to only last max ten days...$60 is a lot for two weeks - 20 days worth of lashes.

Bottom Line: Yes, I would recommend this to a friend

---

Very nice

By Jana C.

,

Durham, CT

,

Jan 4, 2019
Verified Reviewer

Overall Experience:

They are very pretty once I get them on, but there is a real learning curve with these! Having the two magnets on each end is key to the success of these looking good. I like them a lot, but after two uses hairs are falling out.

Bottom Line: Yes, I would recommend this to a friend

---

Advertisement

---

Overall great!

By Melina K.

,

Virginia

,

Jan 3, 2019
Verified Reviewer

Overall Experience:

I really love these lashes; however, I didn't realize it would be a big deal to bake while wearing them. After getting cookies out of the oven over the holidays, I looked in the mirror and all the lashes turned crooked instead of curling up. I bought them while they were on sale, as I don't think they are worth the price at full retail. I will wait until they go on sale again to purchase. In the meantime, I superglued the magnets onto some different lashes and they work great. One Two cosmetic lashes and their magnet placement are really what set them apart from other lashes on the market.

Bottom Line: Yes, I would recommend this to a friend

---

Overall Experience:

I love love love these lashes! So easy and quick. My mom is so jealous and wants some for herself! They look natural and they're so easy to remove without hurting the lashes! I have the Bombshell full set and am so so so happy. Just wish I had gotten the cleanser I ordered.

Bottom Line: Yes, I would recommend this to a friend

---

Pretty good

By Rachel H.

,

Massachusetts

,

Dec 31, 2018
Verified Reviewer

Overall Experience:

I bought three pairs, hoping to last me a long time. Two out of three are great I love them, and I always get compliments on how great they look on. But one pair, the magnets are on backward and they will not go on correctly.

Bottom Line: Yes, I would recommend this to a friend

---

Updated review

Updated review

By Rose R.

,

Texas

,

Dec 31, 2018
Verified Reviewer

Overall Experience:

A representative from their headquarters reached out and offered to send me a pair of lashes to review their products and make up for my bad experience. I'm really glad she did because the lashes I received are actually a great product! I requested the Runway Lashes, which are dramatic and perfect for any look I do with my eyeshadows. I do have to put some top eyeliner so that there's no space seen between the lash and my waterline since I have not mastered putting them on perfectly, but I always wear top eyeliner anyways so that's not an issue for me. I already prefer these over falsies with glue, they're a way better alternative. This design seems easier to put on since the lash is one piece with two magnets on the ends versus the other designs that are two magnets on two separate pieces.

Bottom line, the product is great! Customer service/website needs some working on.

Bottom Line: Yes, I would recommend this to a friend

Previous review
Dec 8, 2018

Don't waste your time

They had a promotion going on for Cyber Week sales where all of their lashes were 50% off. I ordered mine that Thursday and a week later I received an email from PayPal that I had been issued a refund. OneTwo Lash did not even have the decency to email me that the lashes I had ordered were of out stock, or as the Supervisor said, "Discontinued" (why were they still on your website then?!). They could have at least offered to send another pair of lashes or offer a promo code to order another pair for the same offer, but the best they could do was to sign me up for their email list so I would be notified when their next sale would be. UH, NO THANKS. They just want to lure you into buying their products at full price. I will never be ordering from this website again!

Dec 10, 2018

Hello Rose, Emily here with One Two Cosmetics. Thank you so much for your feedback. I am so sorry to hear about your experience. I, 100% agree that a "discontinued" style should be removed from the website. It seems like there was a technical glitch and I will ensure that it gets fixed. I want to make sure that this situation is made right for you so that you can in the future write a review after giving the product a fair try. Please send me an email at emily@onetwocosmetics.com with the style you would like to try out and I promise to make this right for you. I look forward to hearing back.

(

read more

read less

...)

---

Life changing

By Kayla S.

,

Tennessee

,

Dec 31, 2018
Verified Reviewer

Overall Experience:

I love these lashes!

I have sensitive eyes that end up bloodshot when wearing mascara and really don't feel like the risk of blindness is worth the glued on eyelash extensions or the price tag that comes with them, but didn't know of any other options until finding these!

It doesn't slow down my morning routine at all - a quick squeeze of the applicator and I'm ready to go! I already wore eyeliner, but switched from brown to black, which also adds to the glamorous feeling and look I get with these lashes. I've never wanted an intensive morning routine, so the lashes, eyeliner, and some face powder are all I use, but it takes me from just-woke-up to that can-take-on-the-world look I've been rocking!

It took perhaps a week or week and a half before I could apply them correctly, but after a month and a half of wearing them daily (well...nearly daily, not on the weekends I stayed home), I love them. They don't irritate my eyes and don't feel heavy. After I've had them on for a moment, I forget they're there. Now it almost always comes naturally and I only need to apply once for them to look how I want.

Twice in the time I've owned them, I lined them up wrong and the magnets closed onto the edge on my eyelid and felt uncomfortable but not painful and were easy to remove. Once I forgot I was wearing them and took off a shirt and one side was moved out of place. I was able to put it back correctly by hand (no applicator), but that's not my preferred application process. Those are the only two complaints I've had, and worse has happened to me with mascara for sure!

If you're able to commit to the practice to learn how to put them on (and let's be serious, winged eyeliner is still way harder than this), these are the best things that have ever happened to my makeup routine! I get compliments on them, it didn't break the bank, and I expect them to last for years!

Bottom Line: Yes, I would recommend this to a friend

---

Advertisement

---

Amazing lashes!

By Esther C.

,

Linden, TN

,

Dec 29, 2018
Verified Reviewer

Overall Experience:

I'd seen advertisements for magnetic lashes everywhere and when One Two Lash had a Black Friday sale, I knew I just had to try them. Oh. My. Word. I thought I'd like them, but not as much as I do! Wonderful, light, easy to apply lashes!

Bottom Line: Yes, I would recommend this to a friend

---

Took a minute but now I wear them every day

By Kimberly C.

,

South Carolina

,

Dec 29, 2018
Verified Reviewer

Overall Experience:

Best purchase! I wear them every day! Everyone at work has noticed and loves them. I wouldn't go out without them. Hope they go on sale so I can grab a couple more sets now that I know how to put them on correctly.

Bottom Line: Yes, I would recommend this to a friend

---

Very happy!

By Sara D.

,

Kansas City, MO

,

Dec 29, 2018
Verified Reviewer

Overall Experience:

These lashes are a lifesaver! I just wanted a little extra lash power without having to deal with glue or extensions. It took some practice to get them on correctly but after a few tries I've got it down and they look natural! Nobody could tell I had on false lashes, and they were not uncomfortable or heavy as some other magnetic lashes can be. My daughter is much more of a pro when it comes to these things and was dead set against magnetic lashes due to the feel of them. She tried my One Two Lashes once and she LOVES THEM. She is a model and definitely has insight into these things, so that's a huge endorsement from my point of view! She will be purchasing a set of the more dramatic lashes as I have the basic daily lash set. We are definitely lovers of One Two Lash! As an added bonus, they send sweet emails with great makeup tips that someone like myself finds very helpful.

Bottom Line: Yes, I would recommend this to a friend

---

Nice alternative to expensive lashes and sticky glue!

By Melissa P.

,

Tulsa, OK

,

Dec 29, 2018
Verified Reviewer

Overall Experience:

I cannot justify going to get lashes done so often, and I loved using lashes, but the glue made my eyes itch and bothered my contacts. These are such a great alternative! I will say there is a learning curve. The applicator they came with is a great thought, but one of my magnets fell out, and I had to glue it back in. But I find it easier to just apply them with my fingers. I have noticed several of the lashes have come out, which seems odd as I have only worn them six times or so. But everyone always complements them, always! A few tips, I wrap the top last around my pinky for a second to make it get more of a natural shape. Since they go straight across, I think they look unnatural, but if you curve them a bit it helps to apply them and to look nicer!

I really like them and am sure I will get another pair in the future, aside from the lashes falling out and the shaping of them, which you can easily fix before you apply them, I love them! They are nice and easy to apply, I don't have irritated eyes, and everyone compliments my lashes, which, who doesn't like that!

Bottom Line: Yes, I would recommend this to a friend

---

Pretty good

By B Z.

,

New York, NY

,

Dec 29, 2018
Verified Reviewer

Overall Experience:

The product is pretty good and the applicator helps a lot in applying the lashes. One improvement is to make the lashes longer so it goes across the entire eyelid and not just a portion of it.

Bottom Line: Yes, I would recommend this to a friend

---