Spot & Tango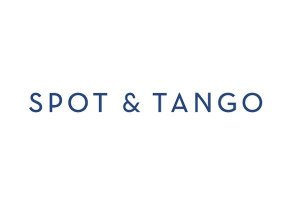 Summary
Spot & Tango is a subscription pet food brand that claims to offer healthier alternatives to both traditional dry dog food and what you can make at home.
Spot and Tango Review: What You Should Know
Spot & Tango is a subscription dog food company designed to let you build a personalized meal plan for your pet with healthy, high-quality ingredients.
As with many delivery-based dog food brands, Spot & Tango claims to use only human-grade ingredients cooked into ready-to-serve meals filled with protein, fruits and vegetables, and free of artificial additives, preservatives, and fillers.
The company promises that all their recipes meet the vitamin and mineral requirements set out by the Association of American Feed Control Officials and the Food & Drug Administration (FDA).
Is it worth switching over your pet from kibble to a Spot & Tango subscription? In this analysis, we'll help you sort through all the important factors so you can decide what's right for you.
How Does Spot & Tango Subscription Work?
Unless you live near a specialty store that carries this brand, the best way to access Spot & Tango meals is by signing up for an auto-ship subscription.
When you first navigate to the brand's website, you will find an online survey that lets you share pertinent information about your pets, including their gender, breed, age, weight, activity level, whether they have been fixed, and any health concerns.
After you complete the survey, Spot & Tango will share their three recipes—Turkey & Red Quinoa, Beef & Millet, Lamb & Brown Rice—with the pricing information per meal (they recommend two meals a day for most dogs).
The turkey and quinoa recipe costs the least, and the lamb and brown rice meal is the most expensive.
You can select any or all of these options and then proceed to the next page for final cost information.
Spot & Tango also offers a "topper" plan, which allows you to blend the meals with your dog's regular food to improve its nutritional value without paying for a full serving. Our experience showed that the topper option typically costs just under half of the regular plan.
Next, you can confirm your order and choose your shipping frequency. You can pause or cancel your subscription at any time without penalty.
Your Spot & Tango meals will arrive in an insulated box containing dry ice, and you should freeze them immediately after receiving them. They can be stored this way for up to six months and should be defrosted before you serve them to your pet.
Once a meal pack is open, the brand recommends using it within four days.
Regarding refunds, the company's terms and conditions state that if your pup doesn't like the food during the trial, you can request your money back.
A Look at Ingredients
According to the brand, all Spot & Tango food is cooked at low temperatures in small batches in their New York kitchen.
This maximizes nutrient retention and food safety without compromising the flavor, and they state that all food is shipped out within a few days of cooking.
The company states that their all-natural recipes offer benefits for pets with allergies or other health problems like obesity, cancer, diabetes, and dander.
It claims that switching your pet over to a Spot & Tango diet can boost their immunity, improve digestion, strengthen muscle tone, support a healthy coat, and reduce arthritis pain and symptoms.
Each recipe includes a starch, protein, fresh fruits and vegetables, and a vitamin and mineral blend. Below are the primary ingredients included in the Spot & Tango menu options at the time of writing:
Turkey & Red Quinoa: Turkey, red quinoa, spinach, carrots, peas, apple, eggs, parsley, apple cider vinegar, safflower oil, vegetable stock, vitamins, and minerals.

Beef & Millet: Beef, millet, spinach, carrots, peas, cranberries, egg, parsley, apple cider vinegar, safflower oil, vegetable stock, vitamins, and minerals.

Lamb & Brown Rice: Lamb, brown rice, spinach, carrots, peas, blueberries, egg, parsley, apple cider vinegar, safflower oil, vegetable stock, vitamins, and minerals.
Spot & Tango vs. Cooking Your Own Food
Spot & Tango is transparent that the brand began when the founders started cooking homemade food for their dogs.
Should you cut out the middle man and consider doing the same? The company doesn't recommend it because they claim that over 95% of home-cooked dog food recipes don't meet the nutritional requirements necessary for optimal health.
Ben Team, an editor at the dog information site K9 of Mine, agrees with this research.
"We generally discourage owners from feeding their pets homemade diets for two primary reasons," he told us. "[First], balancing the vitamins, minerals, and macronutrients your dog needs is an incredibly complicated task, [and second,] preparing large quantities of raw meat can be a safety hazard."
While fresh food offers plenty of health benefits for dogs compared to kibble, Team stresses that you must follow expert-approved recipes.
Spot & Tango claims they solved this problem by turning to experts for formulating their food, including veterinarians and animal nutritionists.
They state that their carefully vetted recipes can give you more confidence your pet will get what he needs than if you were cooking on your own.
Popular Alternatives to Spot & Tango
Some of the alternatives to Spot & Tango's are The Farmer's Dog, Pet Plate, and Ollie. Here's how these dog food companies differ from each other:
Spot & Tango
The Farmer's Dog
Pet Plate
Ollie
Cost
7-pound dog: $21.56/week.
90-pound dog: $110.28/week.
7-Pound dog: $13.22/week.
90-pound dog: $92.46/week.
Cost depends on the size of the dog and delivery frequency: three weeks is the default.
7-pound dog: $17.29 to $19.89/week.
90-pound dog: $69.90 to $80.38/week.
Cost Per Serving (2 per day)
7-pound Dog: $0.71 to $0.84.
90-pound dog: $3.57 to $4.41.
7-Pound: $0.94.
90-pound: $6.60.
Small Dogs: $1.25 to $2.375.
Medium Dogs: $3 to $4.
Large Dogs: $4.50 to $6.50.
XL Dogs: $8 to $9.50.
$1.32 to $5.36 per meal.
Delivery Range
Sold online and in pet specialty stores across the Northeast. Free shipping across 48 States.
Ships free across 48 states.
Ships to 48 states.
Ships to 48 states.
Customization Level
Can choose between three pre-made meals containing turkey and red quinoa, beef and millet, and lamb and brown rice. Possible to purchase a "topper plan" to mix meals with regular dog food for a lower price.
Can choose between meals made from turkey, beef, and pork.
Choose from meals with chicken, beef, turkey, and lamb.
Choose from beef, chicken, turkey, and lamb. For large breed dogs, it's possible to purchase full meals or choose "toppers" of 25% of their nutritional needs.
Shipping Information
All purchases require signing up for an auto-renewing subscription. It's possible to pause or cancel at any time.
Meals are shipped and billed every two to twelve weeks after a two-week taste trial, can be paused or canceled at any time.
Free shipping, deliveries sent out Monday to ensure a Wednesday or Thursday delivery.
Two-week auto-delivery that can be canceled at any time.
For the most part, these subscription pet food companies are similar to each other. Each delivers across the continental United States, and they all use a similar online quiz to determine the price of food per week for your pet.
Spot & Tango seems to offer less customization in regards to your order frequency (the default is set at two weeks), but we appreciate that it has a "topper" option—along with Ollie—that lets you purchase less food per delivery.
For those who live near a specialty store in the Northeast, Spot & Tango offers the advantage of in-store purchase options. This might be a deciding factor for you if you anticipate needing the flexibility of varying the amount of pet food you buy each week without becoming tied to a subscription.
Analysis of Customer Reviews
The biggest takeaway we learned from looking at Spot & Tango customer reviews across the web is that people love this dog food brand.
Many long-term customers reported that they had great experiences with the company's customer service and that their pets seemed to love it.
Others reported that the food reinvigorated the appetites of old or ailing dogs and seemed to give them a new lease on life.
A few people also praised the eco-conscious packaging and the ratio of meat to other ingredients within the meals. They also appreciated the refund policy for trial offers and the option to purchase a smaller "topper" subscription.
The only negative comments we noticed were from people who seemed to have difficulty canceling their subscription on the website and ended up with more dog food than they wanted.
The Bottom Line
Spot & Tango is priced well compared to the competition for fresh-made subscription pet food, and the customer reviews showed us that this brand wins a lot of praise.
It goes without saying that this form of premium dog food will cost a lot more than traditional dry food.
However, for the higher price, you're getting greater transparency about the ingredients in the food and the confidence that the meals themselves are human-grade and formulated for better pet health.
Spot & Tango promises to save you time by eliminating the need to run to the store every time you run out of dog food, and they take the guesswork out of making your own pet food recipes, which likely won't be ideal from a nutritional standpoint.
Finally, Spot & Tango offers a 100% refund policy if you aren't happy. If you're interested in giving this form of pet food a try, this is a brand we feel comfortable recommending.
Customer Reviews
Posted on Jan 16, 2021
Very difficult to contact to cancel
I have been trying to get a hold of Spot & Tango to cancel my shipments because my dog is not eating the food. There is no phone number to cancel, I sent an email but they haven't responded to confirm my cancellation.
Length of Use: Less than 3 months
Bottom Line: No, I would not recommend this to a friend
Pros and Cons
No "pros" were specified in this review
My dog does not like the food
Our Promise to You
In order to safeguard you and ensure helpfulness and relevance, our compliance team manually assess every customer review before it goes live.
We have a zero-tolerance policy for fake reviews, and companies cannot control or alter any reviews at any time.