The Honest Company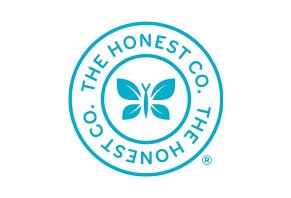 The Honest Company claims to offer non-toxic, eco-friendly baby and personal care products that are better for your health and the environment. Our review will help you decide if this brand is right for you.
The Honest Company Review: Is It Worth It?
"Toxic" products are something we all want to avoid, especially when they involve our baby or our personal health. Brands like The Honest Company recognize this fear and promise to offer a solution.
Founded by A-List actress Jessica Alba, The Honest Company is a wellness brand that focuses on non-toxic, eco-friendly personal care and baby products. On the site, you can purchase everything from organic tampons to irritation-free diapers for newborns to toddlers.
But does the brand stand alone above the prestige of its celebrity founder? We'll assess the products and the company's reputation here so you know where the Honest Company is one you should shop at.
Flexible diaper subscription program
Transparent ingredients lists
Free shipping sitewide
Product quality seems to change between orders
Negative customer service reviews
"Eco-friendly" claims don't always hold true
More expensive than similar brands
Pricing Comparison
The Honest Company operates as an online store with health and wellness products.
Below is a chart of some of the most popular products sold by The Honest Company and the prices for equivalent products from other brands. In the cases where the other retailers carried The Honest Company brand, we included that product in the chart.
| | The Honest Company | Target | Amazon | BuyBuyBaby |
| --- | --- | --- | --- | --- |
| Diaper Wipe Pack | $18.95 (288ct) | $10.99 (256ct) | $17.99 (384ct) | $14.99 (240ct) |
| Size-2 Diapers | $10.95 (32ct) | $4.99 (32ct) | $11.99 (32ct) | $5.99 (36ct) |
| Baby Laundry Detergent | $12.95 (70oz) | $8.99 (50oz) | $12.97 (40oz) | $14.99 (70oz) |
| Eczema Soothing Therapy Balm | $14.95 (3oz) | $14.95 (3oz) | $24.95 (4oz) | $14.99 (3oz) |
| Tinted Lip Balm | $8.99 (0.14oz) | $8.99 (0.14oz) | $8.99 (0.14oz) | NA |
| Organic Cotton Tampons | $6.95 (16ct) | $5.99 (18ct) | $4.99 (16ct) | NA |
| Soaking Salts | $14.95 (2lbs) | $14.99 (2lbs) | $4.66 (3lbs) | NA |
As this chart shows, The Honest Company pricing is fairly aligned with the other retailers. You can expect to pay slightly more for baby products, though there are cost savings associated with signing up for a subscription.
We also found that The Honest Company product pricing seems to be consistent, regardless of whether you're buying directly from the company or another retailer like Target or Walmart.
So, while shopping around might help you save money on similar products, there's not necessarily an advantage to purchasing Honest Company products elsewhere.
Are The Honest Company Products More Natural and Better for You?
The Honest Company's primary appeal for consumers is that it sells products that it claims are better for both you and the environment. Is this grounded in fact or merely good branding?
To start, the company is transparent that some, but not all, items are certified organic. Many others include organic components, even if the full product isn't certified. You can view the entire ingredients lists for every product sold on the site.
The company was involved in a nationwide class-action lawsuit in 2017 for misleading customers about the ingredients in its laundry detergent and dish soap.
According to this case, these products contain the common cleaning agent sodium lauryl sulfate, despite its claims to avoid it for gentler components instead. On these products, the ingredient was labeled as sodium coco sulfate instead.
Diapers are a top seller for the Honest Company, and the brand claims that they are eco-friendly. The fine print states that the diapers are made from eco-friendly materials, including a "bio-based core with sustainably harvested fluff pulp." The brand also stays away from chlorine bleaches that could potentially irritate sensitive baby skin.
However, these diapers still contain plastic components made from sodium polyacrylate that prevent them from breaking down in landfills. This means you're still contributing to the pollution problem if you use them, even if some of their interior components were harvested sustainably.
Subscription Program
The Honest Company currently offers two separate subscription programs:
Diapers and Wipes Bundle Subscription
This plan lets you sign up to receive your preferred pattern of diapers and wipes on a regular schedule. You'll first choose your diaper size (newborn through size six) and select up to seven prints for diapers and a separate print for the wipes pack.
Note that all print patterns are subject to availability and that the Honest Company might choose alternatives for you if your choices are out of stock.
You will receive seven diaper packs (18–32 count, depending on size) and four 72-count wipes packs for $79.95 ($96.45 for a one-time purchase). The default subscription period is every four weeks, but you can adjust it from every three to every twelve.
It's possible to change or cancel your subscription at any time through your online account. You can also adjust it to include multiple diaper sizes as well.
Single Item Subscriptions
If there are specific Honest Company products you use regularly, then it makes sense to sign up for a single item subscription. You'll save 5% per item and earn free shipping for orders over $50.
The company will send you email reminders about your order five days before it ships, and you can adjust the frequency or cancel entirely at any time. It's possible to pause your subscription for up to 90 days at a time.
Shipping and Refund Policy
The Honest Company ships orders across the United States and Canada, though beauty products and organic infant formula can't be delivered to Canada. Currently, shipping is free for all orders.
Returns are accepted for qualifying purchases within 90 days of your order date. To be eligible for a return, you must send items back to the company in unopened, original condition.
Promotional items or those marketed as Final Sale are excluded from returns, as are all products shipped to Canada, Alaska, and Hawaii. If your return is accepted, you will have your full purchase reimbursed, minus any shipping fees.
You can get in touch with the company to start this process or answer any further questions at (888) 862-8818 or support@thehonestcompany.com.
Analysis of Customer Reviews
There are 14 reviews of the Honest Company on HighYa, and they average 1.4 stars. Consumer Affairs reviewers have a more positive perspective, as the brand averages 3.4 stars after 41 reviews. Here are the biggest takeaways from their comments.
Compliments:
A great resource for diapers and wipes
Subscription programs are convenient for baby products
Complaints:
Some users received defective products
Orders occasionally arrive with opened products
Slow customer service responses
Shipping times not always accurate
Missing products in orders are common
The Bottom Line
Jessica Alba's product line of eco-friendly goods for both parents and babies delivers on some of its selling points but comes up short in other categories.
The brand claims to offer an alternative to toxic products that damage the environment, but only some products are certified organic or contain all-natural ingredients.
We were able to find similar products to what The Honest Company sells from other retailers, often at a lower price point. Likewise, customer reviews are mixed on whether this brand delivers in regards to quality and customer service experiences.
One thing that sets the Honest Company apart is its diaper subscription program. The company offers a range of cute prints that break up the monotony of traditional disposable diapers, and it's easy to adjust your delivery frequency or the diaper size to keep up with your growing baby. Just keep in mind that these diapers aren't a free pass from an environmental perspective.
It's worth shopping at The Honest Company if you take its better-for-you claims lightly and keep in mind that similar products are available elsewhere—they just might not be quite as cute.
---
Worst customer service

By Amanda S.

,

California

,

May 21, 2020
Verified Reviewer

Overall Experience:

I ordered 2 beauty items from Honest and it wasn't a great experience. The items are definitely overpriced and the customer service is the worst. The order took a while to ship out and then it took over a week for it to finally be delivered. The FedEx website said it was at the post office for 3 days and when I contacted customer service about the issue they told me to keep waiting. I will never order from here again and I will not recommend to anyone.

Bottom Line: No, I would not recommend this to a friend

---

Very disappointed with Honest Sanitizer

By Al G.

,

Sandy, UT

,

Mar 19, 2020
Verified Reviewer

Overall Experience:

Recently purchased 11 Honest Sanitizers. ONLY 1 works. There is a defect of some type in the plastic plunger. The sprayer does NOT WORK.

Company has no solutions for the problem other than sending back the sanitizer...everyone is out of similar products...why send them back?

Bottom Line: No, I would not recommend this to a friend

---

Very disappointed

By Meagan R.

,

Atlanta, GA

,

Jan 15, 2019
Verified Reviewer

Overall Experience:

We have been with The Honest Company since 2016. We would be coming up on three years in April. However, after a recent move, there has been problem after problem. I'm not sure what has happened to The Honest Company within the last six months but, they are not the company that we signed up with. Before we moved, we started receiving packages that were open and all the things inside them busted up. After receiving about four months worth of Essentials Bundles with an opened product, we had to cancel that subscription and just stick to the diapers, however, it appears that they cannot even get that right. Recently, it took me almost two weeks to get my diaper box because of "payment issues." After finally resolving the issue, I sent The Honest Company the following email (please excuse grammatical errors):

Honest Company,

I know this will probably go nowhere. I know y'all don't care about your customers. But, I just can't let this go without saying something.

I have officially ordered my last box from Honest Company. After hours and hours of phone calls and chat sessions, a trip to Target to buy diapers,

and more hours of phone calls and chat, I still am waiting on an order that was supposed to be placed on 12/28. Just a little background, though I am hopeful that you will do your due diligence and look at my account, we moved to GA in September of 2018. We had an issue with that box and it was resolved after me spending damn near $300 to get it but, I called Honest and had our address changed. Ever since we moved, it has been a problem every single month. Well, I finally tried to figure out why my card was being declined, because I was tired of having to use a CC to get diapers every month, and discovered that only our Shipping Address was changed and not our Billing Address. Easy fix right, nope. Not at all. I tried every day for like a week before I finally gave up and sat on hold for and hour,

just to have someone call me back an hour later, to have my billing information updated. The lady was very nice and I thought we had everything squared away. She said my billing was updated but, that she needed to re-run the card (this should be an option on your website, considering you cannot regenerate an order because of faulty payment and Honest Companies

"no changes during processing" policy), not a problem. Well at this point,

I already had run out of diapers and had to go purchase some (literally the entire reason why we pay an ungodly amount for your premium diaper subscription). On Monday, I logged into my Honest account and discovered that there was no order. She had deleted it entirely (even though it is my understanding that this is against your policies). So, round 2. I got on chat, because like you all, I work every single day 7-4, and honestly don't have time to deal with this kind of crap (again why we pay for a diaper subscription) but, as usual your chat system is down because the volume of customers that are needing your assistance is too high. So I tried again yesterday. After, spending hours waiting in line on chat (going from 2nd in line to 20th and then to its my turn but, now I'm magically offline so I have to get in line again) I FINALLY got to speak with someone. She informed me that she would be "happy to take my money" and put my order in again (well obviously, this was the ONE thing that I could do by myself online). We went back and forth, and I finally settled on a "cop-out" of an apology (10% off - which equates to less than $10 -(you give your new customers better coupons) and "expedited shipping" (that she unfortunately can not guarantee because of your 1-3 day processing policy). Thought everything was handled again. NOT. So, round 3, I spent my lunch break calling Customer Service AGAIN and had my entire billing profile deleted and re-entered. Now, my payment has finally been accepted. My order is processing and I am out of diapers again so, I will be spending my lunch break today buying diapers.

We have been with Honest Company for almost three years. I used to swear by it. Even stood by your company during all the lawsuits and horrible press but, it cannot be ignored any longer. I understand things happen sometimes but, this is completely unacceptable. I'm not one for trying to get free stuff (because I also work in customer service and know how people can be)

however, I feel like I have been a very loyal customer and like a lot more could have been done. So, with that, farewell Honest Company. Hopefully you will learn from this and make some changes for your future customers

(though I doubt it).

After waiting "over 72 hours" (per there customer service automated response), this was their reply:

Hello,

Thank you so much for reaching out! I'm so sorry for the delayed response. I do see that you were able to speak with a representative who was able to help you out. However, if we can do anything else for you please reach out to us by emailing us at support@honest.com, chatting with us online, or giving us a call at 888.862.8818. Have a wonderful day!

Best,

Kevin E

PLEASE, save your sanity! I don't even have words for them anymore. I am just done.

Bottom Line: No, I would not recommend this to a friend

---

Not living up to their name - AT ALL

By Rebecca S.

,

Minneapolis, MN

,

Sep 13, 2018
Verified Reviewer

Overall Experience:

Doing business with The Honest Company was one of the worst customer service experiences I've had recently.

I was eager to place my order with the brand promise of the last rep I spoke with, Marcus, only I was having to place my order because there appeared to be no way to have a shipping address different from a billing address.

I started chat to overcome this obstacle and notified I was 40th in cue. Wow, ok...So I wait over 30 minutes, and then I'm booted! I went from "next in cue" to be served to 40th again!

Then I get a rep named "Kellie" who gives me some direction. None of it is intuitive, and I'm asking her to please wait while I test what she's telling me, and all her attention is on "the next customer." The stock message I keep getting from her is "I can wait a minute more, but then I have to move on and serve the next customer."

WHAT? After I waited over an HOUR to get this rep in the first place? I told her I would abandon my order and choose not to do business with them if she disconnected now.

She did wait, but not without sending that message REPEATEDLY. I told her I didn't appreciate being pressured to perform these tasks and that I find that stock message to be poor customer service.

I asked to speak with a manager, gave her my phone number and asked when I could expect a call from that person. She disconnected from me.

This whole experience made me feel distrusting, so much so that I sat on the phone for another 1.5 hours to speak with another rep.

This time I got someone named Julie. When I originally contacted the company, I was assured that there was a satisfaction guarantee, that I don't need to worry about my purchase because they are "that confident" in the safety of their products, and if the products did make me sick, they would issue a refund, no further trouble.

I wanted to see if the rep on the phone would give me the same message, and she didn't. I kept pressing her, "will she or will she not refund the money if it makes me sick?"

Then she said I would have to go to the doctor and get doctor's notes. I told her to cancel my order. I told them they have a branding issue and that all of their reps should be making the same promises.

I have screenshots of Marcus' promises and a recording of the 15 min phone call with Julie. Screenshots can be viewed here:

https://www.facebook.com/rbccstmrtn/posts/10214841637167106.

Bottom Line: No, I would not recommend this to a friend

---

Advertisement

---

Worst customer service

By Elayne J.

,

San Diego, CA

,

Sep 6, 2018
Verified Reviewer

Overall Experience:

I did not receive my bundle after my address was printed incorrectly by their warehouse. This is the third automatic month, so my address doesn't automatically change in the system, my apartment number was probably cut out in the printout. The customer service insisted I had the wrong address and it was my fault. So this is after waiting 35 minutes to speak with a customer service rep, then I ended up hanging up in my face. Their email says they have 72-hour wait period and their online chat is unavailable. I sent an email to explain the situation and trying to get a expedited shipping. Instead, I receive an email saying that the customer service was right, it was the wrong address. They never apologize for this inconvenience, and they said I misunderstood what the customer service said.

First of all, don't defend each other without apologizing to the customer. You couldn't have said that it was under investigation, the issue was that's what UPS said, instead of saying that the company is right and the customer is wrong, even when I am on the automatic shipping for three months. It was very poorly handled and it did not even ask if I was satisfied with the email either. It just said have a great week, instead of "if you have any other questions or concern, please reply," but nothing. Super cold, cruel, and unprofessional. I am really disappointed at how they handled such a small issue. It could have gone in a better direction if they just acted a little more humble.

Bottom Line: No, I would not recommend this to a friend

---

Diapers are great but everything else is not

By Cynthia H.

,

Los Angeles, CA

,

Aug 14, 2018
Verified Reviewer

Overall Experience:

When I first started purchasing from them, I loved the diapers and still think they are probably the best ones out there (even though my kids aren't in diapers anymore). But, the other products for me have just either been ok or not good, well except the clothes stain remover is really good, basically on par with Puracy. The spray sunscreen and fabric softener do not work at all for me, and the cleaning supplies are ok but not great. I much prefer Puracy. Also, their customer service is frustrating because they try so hard to have a good experience that they are not direct with you.

Once, I wanted to have the sunscreen returned which was over a year after I purchased, so instead of saying no they gave me an over the top explanation on their policy, etc., said they wanted to help me but were not clear on whether they were going to return it or not. I had to go back and forth with them a few times which was so frustrating. I think the original concept of the company was good but I don't like where it's going. It's too corporate now and not personal, even though they try to be. It's impossible when you take on so much money from hedge funds and have visions of going global. I still much prefer grassroots mom and pops stores that grow organically, consciously and keep their initial vision, which I don't think is this company.

Bottom Line: No, I would not recommend this to a friend

---

Terrible customer service

By Christina B.

,

San Diego, CA

,

Jul 28, 2018
Verified Reviewer

Overall Experience:

I am very disappointed with this company. I planned a surprise baby shower for my sister from a different state. I ordered a MINI diaper cake to be a centerpiece on her cake table. Online they offered me overnight shipping for $20 more. I paid the $20, and it even said delivery was the next day on my confirmation receipt. More than 24 hours had passed, I called UPS to ask about my package, and they stated Honest had not released the shipping label yet. Well, when I call the company on that Friday the company was closed even though the website said open Monday through Friday. Even more frustrated.

I wait till Monday and call again. Finally, I get a customer service representative, let her know what happened, and the answer she gave me was "oh, well, we hand make them as they are ordered and it takes up to three days, sorry." Are you serious!? For a MINI diaper cake. Why do they offer overnight delivery, and why did my confirmation date say the following day on it? So she only offered me a full return and I had to bring the box back to a UPS store. So this is not only terrible service but now I have to somehow on my vacation to see my sister; find a UPS store to drop this diaper cake off that is no longer needed. Mind-blowing!

I will never recommend nor buy anything from this company again. Honest is not so honest.

Bottom Line: No, I would not recommend this to a friend

---

Absolutely no customer service

By Laura B.

,

New York

,

Jul 7, 2018
Verified Reviewer

Overall Experience:

Horrible experience with their customer services. I have been trying to contact them via phone and instant chat online and three months later have not been able to reach anyone. I called first thing in the morning, 6 am, and all I get is the same recording I always get "high call volume." I tried online chat and even after waiting a long long time the screen says there is one person before me and the funny thing is it always refreshes and says there are 40 something people before me. This happened all the time I tried. I finally gave up. I wanted to order formula and was having trouble online so I needed some help, but again, horrible customer service.

Bottom Line: No, I would not recommend this to a friend

---

Fantastic diapers and wipes

By Alex C.

,

Ohio

,

Jun 14, 2018
Verified Reviewer

Overall Experience:

I have personally been using Honest diapers and wipes for 14 months and think they do a fantastic job; they are high quality and absorb liquid well. No complaints from me. The app is very easy to use and to order. The price is not bad when compared to other high-quality diapers. Their customer service is amazing as well.

Bottom Line: Yes, I would recommend this to a friend

---

Disappointed, not worth my $6

Sacramento, CA

,

Apr 27, 2018
Verified Reviewer

Overall Experience:

Hi. I was excited to receive my free trial that I paid 6 bucks for. My baby is not here yet so I can't say if they work or not. So everyone was mentioning that it was worth it because they received a small travel size with the basic. I didn't receive it, just seven diapers and ten wipes, so I wouldn't say I would recommend it.

Bottom Line: No, I would not recommend this to a friend

---

Overall Experience:

I got the free trial of the Honest diapers and wipes and I was hoping for a great product because I had looked at them in the store and didn't want to spend all the money on them because they are a little bit expensive, without knowing what I was going to get. And am I glad I did the free trial because these are crap.

Besides the cute little designs on the diapers, there is nothing about them that I would want. Every time my son peed in them, I could smell him every time I picked him up that he smelled like pee. And God forbid he had a poop blowout. I wouldn't even want to know what happened because they're not very absorbent and they're just cheaply made like the class sticky feeling instead of like the more softer feeling diapers for my son.

As for the wipes, I'd probably buy the wipes if they weren't so expensive, but unfortunately, they are a little bit expensive. And they are just wipes, so I mean honestly, I normally purchase Pampers or Huggies wipes because they're good quality and within the price range that I'm willing to spend on wipes, so if they were cheaper, I'd buy them.

As for the diapers, even if they were cheaper I would not buy them. They are the quality of a store brand diaper, and they are being sold as higher quality than Pampers, and they definitely are not.

Bottom Line: No, I would not recommend this to a friend

---