Toppik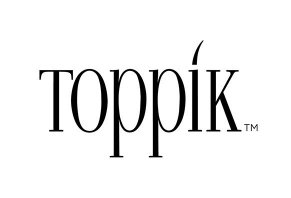 Summary
Toppik keratin hair fibers let you camouflage thinning hair, no matter your hair color or texture. If you keep your expectations realistic about what it can accomplish, then this product can help restore your hair confidence.
Pros
Should last until you wash your hair
Nine color options that can be combined
No indication of adverse side effects from users
Positive customer reviews
Cons
Will only work for mild to moderate hair loss
You need existing hair strands at the treatment site for it to work
More expensive than other brands
Only offers a temporary fix
Toppik Review: A Detailed Look
Toppik is a hair restoration treatment designed to temporarily cover in your thinning patches to give the illusion of fullness.
These tiny keratin protein fibers will purportedly blend into your existing strands for a near-seamless appearance. Simply style your hair like normal before spraying the fibers onto your scalp to cover it.
The company claims these fibers will look realistic, stay in place throughout the day, and remain virtually undetectable to those around you. Will it work as described? Learn from our analysis below.
How Does Toppik Work?
Toppik particles are made from high-grade keratin, which is the same protein found in human hair. They have a natural static charge that creates a magnetic effect to bind the particles to your real hair.
This thickens the appearance of each strand and fills in thinning areas, and the binding effect ensures the fibers stay in place until you shampoo them out.
"Hair fibers can be magic for some people, but you have to have enough hair for the fibers to stick to," shared Tabitha Fredrichs, a Trichologist and fine hair specialist in Minnesota. "People who have smooth, bald areas would not be a good candidate for them."
Toppik claims that their fibers are made from high-grade sources of wool that closely mimic real human hair. It shares that competitors often use low-grade materials like fish bones, nails, or hooves, as well as other fibers like cotton or rayon.
These lack the texture and natural static charge of keratin fibers, the company claims, which causes them to clump on the scalp for an unnatural look.
Toppik fibers are lightweight and won't clog pores or affect your scalp. Some people also use the fibers to cover their roots when they can't get to the salon to re-dye them. The fibers are "colorfast" so you don't have to worry about staining your clothing or pillows.
Toppik Hair Building Fibers currently come in nine shades that can be combined to match your hair color. It's best to start with a lighter color and then to layer a dark color overtop. The fibers are suitable for all hair types.
For the best results, you should apply Toppik after already styling your hair. This includes any styling products such as gel or mousse besides hairspray. Give them time to dry before applying the fibers to the areas that need extra attention.
Will they work? The brand shares the results of a 2016 user perception study online, where it states that more than 90% of users believe that Toppik is natural-looking, helps them look younger and more attractive, and that they would recommend the treatment to others.
Ingredients and Side Effects
Toppik contains several noteworthy ingredients, including keratin, ammonium chloride, silica, phenoxyethanol, and chlorphenesin. Keratin fibers are the primary building block of the product, while ammonium chloride acts as the coloring agent, and silica is used as a preservative.
The last two ingredients are potentially troubling. Phenoxyethanol is a common cosmetic preservative that is extremely harmful when swallowed, but also potentially dangerous if it gets absorbed into the skin. Some people experience extreme irritation, including blisters. Pregnant women should avoid this compound in all forms.
Chlorphenesin is a known muscle relaxant that has long been used to treat muscle spasms. However, its use has fallen out of favor as safer medications have replaced it. You're not likely to experience any issues from applying it topically, but ingesting this compound can lead to extreme sedation and dizziness.
Pricing and Return Policy
The pricing for all Toppik hair building fibers depends on the size you purchase:
Travel (3g): $7.95
Regular (12g): $24.95
Economy (27.5g): $46.95
Giant (55g): $79.95
With normal use, the Regular size should provide most people with a 30-day supply.
You can decide whether you want a one-time delivery or to sign up for an auto-ship program where you will receive a new product every 30–120 days for 10% off your order. Shipping is free either way.
Toppik offers a 100% satisfaction guarantee for the first 30 days of receiving your order. You can return your purchase at any point within that timeframe (even if the bottle is empty) for a full refund, minus return shipping costs.
Analysis of Customer Reviews
HighYa currently has five reviews from Toppik users, which average 3.4 stars. 60% of these customers say they would recommend the brand. Reviews on Amazon average 4.1 stars after more than 10.5k reviews.
Here's a snapshot of what users are saying about their experiences.
Common Compliments:
Works as described to cover bald spots
Both genders used it successfully
Doesn't flake off or stain pillows
Easily covers the scalp in thinning parts
Common Complaints:
Some shoppers were unexpectedly caught in a subscription purchase
Not good for intimate situations like overnight dates
Only works against moderate hair loss
Might come off if you sweat or get wet
Popular Alternatives to Toppik
Spray on hair isn't unique to Toppik. Here are two other brands that promise similar restoration effects.
| | Toppik | Caboki | Febron |
| --- | --- | --- | --- |
| Cost | $24.95 for a 30-day supply. | $19.95, plus $2.99 shipping for 25–40 day supply | $32.95 plus $3.95 shipping for a 60-day supply |
| Estimated Cost Per Day (Assuming Daily Use) | $0.83 | $0.57–$0.92 | $0.61 |
| Color Options | 9+ | 12+ | 10+ |
| Main Ingredients | Keratin | Cotton fibers | Cotton fibers |
| Subscription Program Available | Yes | Yes | No |
| Average Customer Rating (Amazon) | 4.6 (10.5k reviews) | 4.4 (1,100 reviews) | 4.7 (1,700 reviews) |
All three products are designed to work the same way. You wash and style your hair as usual, and then spray your preferred product on any thin spots. Each offers a range of colors that can be combined to get your preferred look.
The main difference between them is the form of fiber used. Both Caboki and Febron rely on cotton fibers, which will purportedly work similarly to keratin to bulk up your existing hair strands. They are applied the same way and claim to have enough static cling to stick to your hair until you wash it.
However, there are more complaints from Caboki and Febron customers about the fibers coming off on their clothes and pillows.
Those who want to avoid animal products might still prefer one of these options, as they rely on plant-based fibers instead of those derived from sheep's wool, like Toppik.
The Bottom Line
Toppik promises to hide your scalp and camouflage an expanding hairline with high-stick keratin fibers that blend in with your hair's natural texture. This brand has earned positive reviews and seems to offer a real option for many people struggling with hair loss.
However, it's important to stay realistic about what it can deliver. This product can't restore your lost length, and it won't look convincing on completely bald spots. This means that it's not ideal for treating a receding hairline.
You'll have the best luck with Toppik if you only have mild to moderate hair thinning and use it to cover up the parts of your scalp that show through. Keep in mind that you'll need real hair to exist in the spot for the fibers to stick. But when used as directed, there's a good chance this product can help you regain your confidence after losing your hair.
Customer Reviews
Posted on Aug 28, 2021
Toppik lies
The first time I ordered Toppik the applicator was faulty (and still is) and they refunded me after I threatened to go to the ACCC. That was when they were trading under the name "Church and Dwight". I would not go back to them because of the shocking obtuse customer service and lies. This time, I tried Toppik.com.au and ordered some product (not the faulty stuff). Paid for but did not arrive. When I tried to contact Toppik.com.au, guess what, they are the same company, "Church and Dwight". The receptionist refused to assist claiming there was nobody there. If that's the case, then they should not be trading. But it was the same company trading under another name! This time there simply is NO CUSTOMER SERVICE AVAILABLE. Stay away from this product in Australia. Shame really, because the fibers can be quite effective. But the people who sell it are crap.
Length of Use: 1–2 years
Bottom Line: No, I would not recommend this to a friend
Pros and Cons
It looks okay
Customer service is disastrous
Company lies to customers
Applicators are faulty
Posted on Oct 4, 2019
Perfect!
I really like this product, because it really does cover up your bald spots. I used it last year, and it was the exact color of my own hair. Will purchase it again! It made me feel so confident when I stepped out of my house. People look at your hair and think is that her natural hair or is it a piece of hair?
Bottom Line: Yes, I would recommend this to a friend
Posted on Jan 22, 2019
Toppik happy
Just a shout out for Toppik! I am a 73-year-old female and have thinning hair only on one side, so I bought this product. I worried it would fall out on my pillow...it DIDN'T. I thought it might fall like dandruff, it DIDN'T! I don't wash my hair every day, but guess what...it stays in! I am totally happy!
Bottom Line: Yes, I would recommend this to a friend
Posted on Oct 3, 2018
Love Toppik
I am a woman with slight thinning on the crown. Toppik (and other products like it) do wonders for the look of my scalp and hair. I've been using it for several years, and not one person has noticed it or said anything about it. I get compliments on my hair. Without the Toppik, my scalp would show through, and I would be very self-conscious. It stays on all day, no problem, and comes out easily when I wash my hair. The only thing you have to remember is to not scratch your head. I like the fact that I can run into Bed Bath & Beyond and purchase it, or easily order it on Amazon.
Bottom Line: Yes, I would recommend this to a friend
Posted on Aug 31, 2018
Ordering scam
The problem is that they trap consumers into subscribing who think they are just ordering the product. I got my subscription "order," I called immediately to cancel, and they told me that I could not cancel, even though they had not shipped the product. I had to wait for the order to come and "refuse" it. Obviously many will not finish the process, so they get two orders for the price of one.
Bottom Line: No, I would not recommend this to a friend
Posted on Jun 29, 2018
Buyer beware
If you are thinking of buying the TV special of $29.95, make sure to read ALL of the print on the order page as you will automatically be signing up for automatic refills to the tune of $45.95. Make sure you are aware of that. I was not.
Bottom Line: No, I would not recommend this to a friend
Our Promise to You
In order to safeguard you and ensure helpfulness and relevance, our compliance team manually assess every customer review before it goes live.
We have a zero-tolerance policy for fake reviews, and companies cannot control or alter any reviews at any time.