TULA Skincare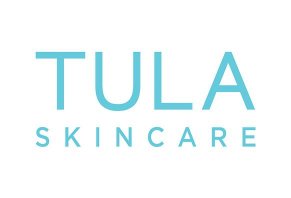 Summary
Tula Skincare products make it possible to employ the benefits of microbes on your skin. The company claims these products will rebalance your bacterial levels for better health, but clinical evidence is less clear on whether probiotic cosmetics are as effective as supplements.
Pros
Extensive product options
Generous return policy
Possible to purchase products individually or in kits
Cons
Minimal clinical evidence on the effectiveness of topical probiotics
Products have a shorter shelf life than other cosmetics
Might only be beneficial for those with chronic skin irritation issues
TULA Skincare Review: An In-Depth Look
TULA (which means "balance" in Sanskrit) is a skincare brand with a focus on probiotics and superfoods for their skincare benefits. These products are based on the premise that what's good for your body is also good for your skin.
TULA founder Dr. Roshini Raj is a practicing gastroenterologist and probiotic expert of more than 15 years. After she experienced firsthand how life-changing probiotics could be for her patients, she created a skincare brand that incorporated them directly into the formulas.
Today, TULA Skincare claims to be a breakthrough in skincare innovation for its use of clinical evidence and clean, effective ingredients to rebalance your skin's microbiome. Can you trust these claims, or is TULA no different than other skincare brands? Our analysis should help you decide.
How Does TULA Skincare Work?
TULA products contain probiotics, which are sources of beneficial bacteria and other microorganisms that help your body function at its best.
The company claims that applying probiotics to your skin is a clinically proven way to protect it from moisture loss, calm down inflammation, strengthen the skin barrier, and maintain a balanced microbiome.
The brand links to two studies to verify probiotic's benefits for skincare.
One, published in the Journal of the American Academy of Dermatology, highlights that probiotics and prebiotics show promise for workings as immune modulators that show promise for addressing acne, wound healing, and even sun protection.
However, it concludes that larger trials are needed to prove these benefits.
The other study, published by the National Center for Biotechnology Information, looked at randomized trials of about 1,600 participants with atopic dermatitis and found that probiotics show promise as a treatment for children and adults with moderate to severe cases.
However, this meta-analysis doesn't specify how the probiotics were administered, meaning that they might have been taken as supplements rather than through skincare products.
Saying that, many skincare experts share more confidence that topical probiotics can offer benefits. Says Vanessa Thomas, a cosmetic chemistry expert and founder of Freelance Formulations, a product development lab for cosmetics, "some probiotics offer bacterial benefits for skin, some bacteria are actually beneficial to the skin."
She goes on to explain that using probiotic products may help you rebalance your skin after using other kinds of products.
"Probiotics can aid in fighting infections and help to regulate skin's pH," she says. "Sometimes our skin experiences irritation due to excessive use of cleansing cosmetic products. Overuse of cleansers, especially harsh products that contain alcohol and soaps, can lead to imbalances in skin bacteria, which can lead to acne, dry skin, and other skin irritation issues."
Dr. Adam Mamelak, an Austin-based dermatologist, agrees with this take that probiotics can rebalance your bacterial levels. "In certain instances, the types of bacteria growing on our bodies can shift, such as when we are sick or after taking an antibiotic," he told us. "Many believe this shift can further contribute to health and skin problems, like acne, eczema, and others. Probiotics, therefore, help restore and maintain the healthy bacteria on our skin and in our bodies."
As an example, he shared that eczema is associated with an overgrowth of Staphylococcus aureus on the skin. Many probiotic skincare products aim to lower your Staph levels to lead to less inflammation at the treatment site.
Who Is TULA Skincare Good For?
TULA claims that its line of skincare products has been formulated for all skin types, tones, and sensitivities.
When you first navigate to the TULA skincare website, you can choose to take the company's skincare quiz to determine which products are best suited to your needs.
Within the questionnaire, you'll share your age, general climate for where you live, whether you have dry, oily, or sensitive skin, and your most pressing skin care concerns and goals.
At completion, the brand will recommend a range of products for you. My quiz resulted in the following recommendations:
Rose Glow & Get It Cooling & Brightening Eye Balm ($30): A-glow-enhancing eye balm that contains probiotics and superfoods like caffeine, aloe, and hyaluronic acid to leave you feeling energized and awake.

So Gentle Cleanser+ Moisturizer for Sensitive Skin Routine ($62): This cleanser and lotion combo will clean and hydrate your skin with beneficial ingredients like probiotics, oatmeal, cucumber and ginger in a fragrance-free formula.

Smoothing Primer Gel ($34): This silicone-free priming gel preps your face for further products and providing a cooling sensation without clogging your pores.
But beyond this quiz, you can browse TULA's full skincare line, which includes cleansers, moisturizers, primers, sunscreens, toners, exfoliants, masks, serums, supplements, and products for eye care. You can also search by skin concern, including blemish control, anti-aging, oily skin, uneven skin tone, and more.
Despite TULA's claims that its products are gentle, the company recommends that some people stay away. For instance, children and young adults should meet with a dermatologist first, and women who are pregnant or nursing should consult with their doctor before using the products.
Keep in mind that you can view the full ingredients list for every TULA product so you can decide what (if anything) you want to avoid.
One concern with probiotic skincare products is their efficacy. How can you know that the probiotics in your face creams are still alive and active when you apply them?
TULA claims that they ensure all formulas will work as intended in a wide variety of temperatures and weather conditions. They guarantee that your purchase will work as promised when it arrives, regardless of any shipping complications.
Likewise, every product will include a printed number, followed by an "M." This indicates the number of months you can plan to use the product at maximum potency after it has been opened.
It's fine to continue using TULA products after this date has passed, but you might find them slightly less effective than before.
What Does TULA Skincare Cost?
TULA products are sold on the company website as through many retail locations like Ulta Beauty, Nordstrom, and select Dermstore locations.
Most available products cost between $28–$48 for full-sized containers. You can also purchase value kits that contain multiple products designed to combat the same skincare problem. These cost between $52–$138, depending on what they contain.
All orders over $40 qualify for free shipping. Otherwise, expect to pay $7.
TULA also offers an auto-ship program for extra convenience with deliveries. You'll receive free shipping, 10–15% off, and gifts with every order. You can choose to receive deliveries monthly, every two months, or every three months, and your subscription can be canceled at any time through your online account.
So long as you order off the company website, TULA offers a flexible return policy. This means that you can try out your purchase for 30 days, and if you aren't happy with your results, you can request a full refund.
This will be credited to you as a temporary voucher for purchasing replacement products, which will turn into a full refund through your original payment method if you don't by the time the company processes your return.
You can message TULA for more information about products and returns at help@TULA.com or through the company contact page.
Analysis of Customer Reviews
There are reviews for individual TULA products on many cosmetic e-commerce platforms like Ulta, Sephora, and Amazon. In most cases, these products average close to four stars. Below, we've summarized some of the comments we saw most often from users.
Common Compliments:
Lead to skin improvements for many users
Solved long-term skincare issues and added a glow
Most products had a light scent
Common Complaints:
The Skin Care Hydrating Cream wasn't moisturizing enough for some with mature skin.
Some products left users skin itchy and bumpy
Many found that products made no difference for their skin
Some experienced irritation and breakouts
Some products had leaking issues
Some products creased in dry skin
Popular Alternatives to TULA Skincare
Probiotic skincare products aren't unique to TULA. Other brands worth considering include Mother Dirt and LaFlore Probiotic Skincare.
Like TULA, Mother Dirt offers a diverse range of skincare products, including foaming cleansers, shaving butters, body oils, shampoos, moisturizers, and body washes. Most cost between $15–$30 (depending on the size) and subscription program options are also available. You can also purchase kits with a mix of products designed to target specific skin issues, such as sensitive, dry, or oily skin.
As with TULA, Mother Dirt products should be used relatively soon after opening for the best benefits. Many will only last about eight weeks.
LaFlore is another brand based around probiotic skincare. The company sells a three-step system designed to calm down skin irritation to reduce redness and breakouts, while also boosting your collagen production to smooth out fine lines and wrinkles.
These central products include a Probiotic Cleanser ($42), Probiotic Daily Defense Moisturizer ($85), and a Probiotic Serum Concentrate ($140). You can bundle your purchase to buy all three of them for $248, or sign up for auto-ship programs to save 10% on every order.
Clearly, LaFlore is a more expensive brand than the other two we looked at. Each product includes organic, plant-based ingredients, but few, if any, of the formulas qualify as 100% organic.
Of these three brands, TULA has the most extensive product range and the most brand recognition. It's the only option you can expect to find in traditional retail locations, which is a definite advantage if you don't like waiting on delivery or dealing with shipping returns.
The Bottom Line: Is TULA Skincare Worth It?
TULA Skincare products promise to rebalance your skin's bacterial levels through potent doses of probiotics. The clinical evidence shows that these beneficial microbes can offer real benefits for your skin health, but they typically have the most advantage for those with eczema or other skin irritation issues.
While the experts we spoke with believe there's a real benefit to using probiotics topically, most of the existing clinical evidence is focused on supplements instead. That means most of the support for probiotic skincare products seems based around anecdotal evidence.
TULA probiotic products seem capable of offering skincare benefits, especially for those with chronic eczema. Any other advantages are likely to be mild, which means that those who have less irritation-prone skin might get less benefit from using them compared to a traditional brand.
In any case, keep in mind that probiotic products have a shorter shelf life than most cosmetics, so you'll need to commit to reordering frequently if you decide to make them part of your routine.
Customer Reviews
Posted on May 12, 2021
Hopeful at first, but highly disappointed
I purchased the following products in February: Triple Vitamin C Serum, Pro-Glycolic 10% toner, and Purifying Face Cleanser. I liked the face cleanser, but the other (2) products felt sticky on the skin. In April, I started having difficulty getting the pump dispenser to work on the toner and contacted the company and requested a refund. I sent them a video for review, to document the issue. To keep from giving me a refund, they kept giving me outrageous suggestions to get the pump to work. I became so frustrated that I insisted that they refund my money. I was still using the product and now my chin is covered with acne, I have halted all use of this product! Oh, by the way, in order to get the pump to work, I have to leave the product upside down, tap the bottle on my palm and disperse it upside down onto a cotton pad.
Length of Use: 3–6 months
Bottom Line: No, I would not recommend this to a friend
Pros and Cons
I only liked the face cleanser
The sticky feeling from the resurfacing toner and the vitamin C serum
Irritated my skin (chin only)
Posted on Aug 23, 2020
Delayed items
Good products but takes way too long to receive. Still haven't received my last order which was placed over a month ago, and customer service has not been helpful in a resolution.
I would just order off of Amazon or go with a different brand moving forward.
Length of Use: 3–6 months
Bottom Line: No, I would not recommend this to a friend
Pros and Cons
Clean products
The sunscreen
Day and night cream
Very slow in receiving products
Poor customer service/can't get ahold of someone via phone
Our Promise to You
In order to safeguard you and ensure helpfulness and relevance, our compliance team manually assess every customer review before it goes live.
We have a zero-tolerance policy for fake reviews, and companies cannot control or alter any reviews at any time.