Vroom Review: How It Works, Pros and Cons
This company has claimed this profile, is getting alerted on any new customer reviews entering this page, and may engage in dialogue with its customers to address their matters.

Companies cannot pay money or provide goods in order to remove or alter customer reviews.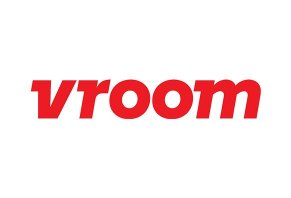 Summary
Vroom is a car-buying website that helps you to buy a used or like-new car entirely online and avoid dealing with a pushy salesman. Our review will help you understand if this service is worth using.
Our Full Review
No one loves the car dealership experience. It's tedious, stressful and leaves you feeling taken advantage of. When you really think about it, why should anyone have to haggle with a stranger just to buy a vehicle?
Like many online retailers looking to simplify traditionally complicated buying experiences, Vroom offers an alternative. You can search, inspect and buy a car in the comfort of your own home.
Instead of negotiating for the best deal and feeling pressured to make a decision on the spot, you can compare their fixed prices at your own leisure.
But is Vroom truly a step forward in the evolution of car buying, or a gimmicky way to avoid the transparency that comes with seeing a car in person? What do Vroom customers have to say about the experience?
How Vroom Works
Vroom is an online car-buying site where you can buy used and like-new cars. Instead of visiting a dealership, talking to a pushy salesman and haggling over cost and features, you can handle the transaction almost entirely online.
The process is simple. You visit the Vroom website, choose a car, pay a $500 deposit and then pay in full or wait for financing. After everything is completed, the car will be delivered to you. Sometimes you can arrange to pick it up yourself if you live nearby. There's a $599 delivery fee that's non-refundable.
While you won't have to visit a dealership, there may be some phone calls required. You also may have to sign and mail documents to the company.
Vroom's online reviews leave something to be desired. They have a 2.1-star rating here on HighYa, based on 200 reviews. The Better Business Bureau gave them an A+ rating, but the average customer review is also two stars with 63 reviews.
Warranty
Each car comes with a seven-day return policy, up to 250 miles. If you don't like the car, you can return it during that time. You'll owe a $599 restocking fee unless you can prove the car didn't match the description or had some serious problems.
Some Vroom cars have a free 90-day, 6,000-mile limited warranty. If your car needs a repair within that time, you can take it to a dealership or ASE certified mechanic. The 90-day warranty has a $50 deductible per instance.
Every vehicle comes with one year of free roadside assistance if you get a flat tire, the battery dies or you lock yourself out of the vehicle. The Vroom website says they may offer other extended warranty packages and gap insurance, depending on the car
Selling Your Car
Vroom accepts trade-ins and can add the value of your current car to your new purchase. You can also sell a car to Vroom even if you're not buying a vehicle from them.
You'll go to the Vroom website and type in the car's information, like its Vehicle Identification Number (VIN) and mileage. You will then receive an offer within 30 minutes if done during Vroom's business hours.
The offer is valid for 10 business days, up to 250 miles. If you agree to the price, the car will be picked by Vroom at a mutually-agreed-upon time. Payment is issued at pickup via cashier's check.
If you buy a car from Vroom, trade-in your own and then return the new car, you can't get your original car back. But you'll still be paid for the value of your trade-in.
Car Selection
Vroom's selection includes a variety of cars including gas-powered, hybrid and luxury vehicles. You can buy a Maserati or a standard Ford F-150 truck. All the cars have low miles, with the upper limit around 50,000 miles.
The selection isn't as robust as Carvana's, a similar online car-buying service. In a search for Toyota Camry models, Vroom had 42 options available while Carvana had 387. Vroom had 12 Teslas while Carvana had 79.
Carvana also tends to offer cars with higher mileage counts, capping at around 100,000, meaning they also offer lower price points.
Financing
Like Carvana and most car dealerships, you can finance a purchase through Vroom or use your own lender. Vroom works with major banks like Chase, Ally, and Capital One.
To see possible rates, you have to select a particular car and scroll down to the payment calculator. Type in the trade-in amount, down payment, estimated credit score and term length. Vroom will then estimate your payment and APR.
It's still better to get pre-approved through a third-party lender – that way you can see what rates they offer before applying with Vroom.
Vroom vs. Dealership
If you're buying a car and need to finance it, going to a dealership used to be your only option. Now sites like Vroom make it possible to buy a car without leaving your house.
The Vroom process claims to take around 11–15 days, which will vary if any issues arise with financing. One anonymous reviewer said his car was delivered a day earlier than promised.
One of the downsides to online car-buying services like Vroom and Carvana is that you can't test drive the vehicle before you buy it. You're also not able to have it inspected by an objective third-party mechanic.
Some customers report problems after buying the car and having a mechanic look at it. These include both minor cosmetic and major mechanical problems.
If you buy a car from a traditional dealership, they'll usually let you take it to a mechanic for their own inspection. If the mechanic finds something, you can use that information to walk away from the car or negotiate for a better price.
This is where buying a car with Vroom can be difficult. If the car has no issues, you're golden.
If the car starts having problems shortly after delivery, you have to negotiate with Vroom for a post-purchase discount or reimbursement. Unfortunately, you may have to call several times and provide solid proof for Vroom to refund you any money.
If you chose Vroom because you hate talking on the phone and dealing with salesmen, then initiating a dispute with them over a faulty car will probably be a nightmare.
Pros
Vroom is ideal for someone who wants to buy a car without taking the time to visit a dealership, go for a test drive and haggle with a salesman.
Pricing is fixed with Vroom, so the number you see on the site is the number you'll pay, excluding taxes and registration fees. However, their website says they sometimes match competing offers, so you may get lucky if you can find the same car for a lower price.
Vroom will deliver your car within 10–14 days after all paperwork has been completed and finalized. This is longer than it would take from a dealership, so buyers should be prepared to wait.
The Vroom free roadside assistance program includes towing, battery service, lock-out assistance, and gas if you run out. This lasts for a year and covers anyone driving the car.
Cons
Some reviewers claim that Vroom delayed sending their car registration information. If you drive a car without proper registration, you risk getting a ticket and late fees. This can be stressful and costly – especially if Vroom declines to cover the late fees.
One Reddit user who bought a 2018 truck through Vroom returned it because of a dent that wasn't in the description or photos, as well as rust on the bottom of the truck. While many people are happy with their purchase through Vroom, undisclosed cosmetic issues are fairly common.
Even though Vroom offers a seven-day return policy, they can decline to refund the delivery fee. If you can't prove that the description or photos don't match the car, you may have to eat that $599 delivery charge.
The Bottom Line
Though Vroom has competitive prices on their vehicles, their poor customer reviews indicate some serious problems.
Unless you don't have a dealership nearby or you truly hate talking to salespeople, you should consider looking elsewhere for your next car. If buying a car online appeals to you, Carvana has better customer reviews.
If you still want to use Vroom, look at the pictures and description carefully. Vroom offers a free Carfax report which will show if the car has ever been in an accident, used for commercial purposes or on the receiving end of flood damage.
Read through the report carefully for any red flags. A little extra due diligence may prevent some of the major headaches other Vroom customers have reported.
Customer Reviews
Posted on Mar 24, 2023
Second time buying from Vroom
Great experience. This is the second car I've brought from Vroom and the quality of vehicles is why I came back to buy again.
Length of Use: 2+ years
Bottom Line: Yes, I would recommend this to a friend
Pros and Cons
Buying process
The convenience
Delivery
Waiting timeframe
Too many representative handling the account
Asking for paperwork multiple times when already sent
Posted on Jan 26, 2023
8 months and still incorrect paperwork
My advice, do not buy a car from Vroom. After over 100 messages and 100 emails, 8 months later, I finally received the correct paperwork to register my car in California. A one-star review is way to good for Vroom.
Length of Use: 3–6 months
Bottom Line: No, I would not recommend this to a friend
Pros and Cons
No "pros" were specified in this review
Can't speak to a real person
Told they would replay within 72 hours, never did
Took over 8 months to get correct paperwork
Posted on Nov 17, 2022
Vroom is amazing!
Vroom was amazing to utilize! Received a great offer. The process was easy to understand and so quick to process. From the paperwork to the pick-up process, there was constant communication to always be in the know of the next steps. I opted for a mailed-in check as payment and it was received within a week! So convenient, stress, and hassle-free. Would highly recommend!
Length of Use: Less than 3 months
Bottom Line: Yes, I would recommend this to a friend
Pros and Cons
Service
Easy to understand
Fast process
No "cons" were specified in this review
Posted on Nov 17, 2022
Vroom over delivers
Vroom was fantastic. The process was explained well, easy, and the staff was knowledgeable and willing to help. I sold my Tesla Model 3 to them. I checked other car-buying solutions, but Vroom was by far the best price and most convenient.
Length of Use: Less than 3 months
Bottom Line: Yes, I would recommend this to a friend
Pros and Cons
Everything was online.
It was very fast.
They offered a fair price.
No "cons" were specified in this review
Posted on Oct 1, 2022
Not what I expected
I purchased a vehicle on 9/20 and while the purchase and delivery process went smoothly, I was sold a lemon car! Six days into owning my car and already transmission issues! Can't trade it for a better vehicle until I get the title, email states 4-week wait, but when I called to inquire, I was told 6–8 week wait, and I am back where I started with a vehicle that is unsafe for use.
Length of Use: Less than 3 months
Bottom Line: No, I would not recommend this to a friend
Pros and Cons
Online shopping
Car was given with transmission issues
Not told car would need work on so soon after purchase
Wait time for title
Posted on Sep 7, 2022
Best experience!
I would definitely recommend it to anyone that is looking to buy a new car and not looking to ever walk into a dealership. Don't have to feel rushed to buy a car.
Length of Use: Less than 3 months
Bottom Line: Yes, I would recommend this to a friend
Pros and Cons
Follow up
Upfront cost, no surprises
Vehicle inspection
No "cons" were specified in this review
Posted on Sep 7, 2022
Great experience
I found my perfect car on Vroom. It seemed to be in great condition. I had it checked out today at the dealership and even they were impressed.
Length of Use: Less than 3 months
Bottom Line: Yes, I would recommend this to a friend
Pros and Cons
Easy
Schedule of delivery
Size of truck for delivery
Posted on Aug 18, 2022
Excellent service
The buying and selling transaction process of my car was effortless with good customer communication and updates at every phase. The car was delivered on time with registration handled by the dealer. I love the service of vroom.com.
Length of Use: Less than 3 months
Bottom Line: Yes, I would recommend this to a friend
Pros and Cons
Customer service communications
Online processing
Fast service and delivery
Customer hub on the website may not reflect the right transaction details but that can be easily resolved through communication with custom support specialist
Posted on Aug 17, 2022
123 best process to buy cars nowadays
It is an awesome experience to have no hassle with Vroom to buy my car. Two weeks' process with all the following up from Vroom until delivery. Very nice people and smooth. Love it.
Length of Use: Less than 3 months
Bottom Line: Yes, I would recommend this to a friend
Pros and Cons
Quick
Very informative
Clean and reliable cars and fair price
No "cons" were specified in this review
Posted on Aug 13, 2022
Poor communications
Their communication is very poor. It took them 5 days to acknowledge the receipt of my down payment. They keep sending me requests for documents they already have. When I reply to their emails with a question I don't get a reply. When I call them, I just get a call center person who can't seem to do anything.
Length of Use: Less than 3 months
Bottom Line: No, I would not recommend this to a friend
Pros and Cons
No "pros" were specified in this review
The sales person was very friendly and helpful, but after I made the purchase they no longer made any effort to communicate.
Posted on Aug 10, 2022
Vroom is awesome! I love selling cars to them!
Selling my car to Vroom was an amazing experience! I didn't want to go to a dealership and deal with all the hassles from the salespeople trying to pressure me into selling my car too cheaply and buying their car too expensively. Vroom was a simple no-hassle process that gave me a fair price for my car. I love it because no pressure from salespeople, got a fair price, the whole process took a few days and I didn't have to leave my house to sell my car. I love Vroom, I will sell more cars to Vroom in the future. I highly recommend them!
Length of Use: Less than 3 months
Bottom Line: Yes, I would recommend this to a friend
Pros and Cons
No pressure from sales people
Didn't have to leave my house
Quick process, a few days from start to cashed a check
The carrier didn't call to confirm pick-up time
Our Promise to You
In order to safeguard you and ensure helpfulness and relevance, our compliance team manually assess every customer review before it goes live.
We have a zero-tolerance policy for fake reviews, and companies cannot control or alter any reviews at any time.