Carvana
Claimed This company has claimed this profile, is getting alerted on any new customer reviews entering this page, and may engage in dialogue with its customers to address their matters.

Companies cannot pay money or provide goods in order to remove or alter customer reviews.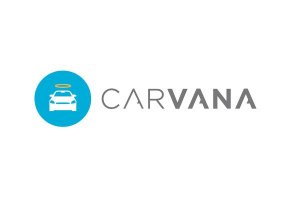 Carvana's all-online used-car purchasing process allows you to choose a car online, get financing and have the car delivered directly to your home.
Carvana Review: A Detailed Look at How It Works, Warranty, Financing, and More
What Is Carvana?
Carvana is a website where you can shop for used cars and get financing, as well as sell or trade-in your car.
The company's difference is its series of car vending machines and their delivery service, two features of their buying process that make purchasing a car easier than going to a dealership or shopping classified ads.
Carvana was founded in 2013 and is based in Tempe, AZ. It has an average rating of 2.1-stars based on over 400 customer reviews here on HighYa and holds an A+ BBB rating as of October 25, 2019.
In this review, we will talk about Carvana's process for buying, selling and financing, as well as how the company compares to other car-buying websites. Along the way, I'll also incorporate my experience of buying a car from Carvana.
The Process of Buying a Car Through Carvana
Buying a car on Carvana's website is very simple. You search the cars you're interested in, select one to buy and then commit to buy it. Then, you'll notify Carvana about how you'll pay for the car and, if financed, who is giving you the auto loan.
At that point, Carvana gives you the option of them delivering the car to your home or you picking up your car at a Carvana vending machine.
You'll fill out all the documents necessary to buy and finance the car but the transaction won't actually go through because Carvana gives you seven days to drive the car around—an extended test drive, if you will.
If you want to keep the car, then you don't have to tell Carvana anything. They'll process all the paperwork and, within a few weeks, you should receive your car's new license plate. If you decide not to buy the car, then the transaction doesn't go through and your car loan is still available to buy another car.
The final aspect of their car sales is that you don't pay a dealership fee for your vehicle, which is an extra charge that dealerships add to your bottom line that covers paperwork and other random work done.
When I bought our car, the process was very simple and a welcomed relief. The price was fair based on the local market and the simplicity of the pick-up at the vending machine was so much easier than having to deal with a salesperson and financing rep at a car dealership.
Also, we found a $10 Visa prepaid card in the car—a small thank you from Carvana.
Carvana's Listings: Photos and Car Condition
As for the actual car listings, the Carvana website is similar to other car-buying sites in that you get to search through various listings of cars that fit your preferences.
What makes the site different is that all cars are photographed in-house and, in many cases, there are 360-degree photos of the car as well as interior photos.
In addition to these photos, Carvana provides markers on the car that pinpoint minor damage like paint chips or small dents.
Every car listed on the site goes through a 150-point inspection, Carvana notes, "so that you can be 100% confident in the quality and safety of your vehicle."
Their website notes that their inspection checks tire tread, breaks and other important areas of your car.
Also, of importance is that every Carvana car is accident-free.
Carvana's Warranty
To ease your mind, Carvana gives you a 100-day, 4,189-mile warranty in which repairs are covered through an insurance company called SilverRock.
In some cases, you'll have to pay a small deductible for any qualifying repairs. According to the fine print, the warranty doesn't cover part defects due to normal wear and tear, nor does it cover damage to the trim or interior.
When we bought our car, we noticed that a sensor detecting if one of our doors was open or closed was broken and that there was an issue with the air conditioning. To make a claim, you have to take the car to a dealership or ASE-certified mechanic.
Since our car was a 2014 Dodge Caravan, we took it to a Dodge dealership. The service department worked with the insurance company to make the repairs. We didn't have to pay for anything.
Financing a Car through Carvana
When you buy a car with Carvana, you can choose to finance through your own bank or credit union, or you can get an auto loan through Carvana.
The rate and max amount of Carvana's in-house financing offers are based on the price of the car, your annual income, and your credit scores, so keep that in mind as you compare what Carvana offers to what you can get from your bank or credit union.
Carvana's FAQ page says that you have to be at least 18 years old, make at least $10,000 a year and have not active bankruptcies to qualify. The rates and loan amount they quote you are good for 45 days.
Their loans are only good for cars on their site and you can't use a co-signer.
At the time of publishing, we could not get a range of rates for Carvana auto loans. However, we did find out that their preliminary quote of your loan doesn't require a hard credit check, which means it won't hurt your credit.
If you do a preliminary quote, then you can take what they give you and compare it to the loans you can get from other financial institutions.
» Related: Financing Your Car: 6 Expert Tips on Landing a Great Auto Loan
Selling or Trading a Car to Carvana
Carvana also buys cars and accepts trade-ins. It's hard for us to say how much they'd offer you for your car, so we decided to use the car we bought from them as an example.
To get an offer for your car, you'll enter your license plate or VIN number along with the state you're in. Then, the site will ask you questions about the car's condition, trim package, mileage, and a few other details.
After filling this out, Carvana told us our car's trade-in value was $6,755, according to Kelley Blue Book. What's interesting is that they added another $1,617 to that total to adjust for the local car market, bringing the total trade-in value to $8,372.
A Carvana chat representative told us that the trade-in price is the same as the sale price. If we traded our car to Carvana and applied the car's value to a purchase through them, they'd credit $8,372. If we sold it outright without buying a car from them, they'd give us $8,372.
How Carvana Compares to Other Car Buying Websites
Based on our research of this service, we believe there are some distinct differences between Carvana and other car listing sites.
First, Carvana's photos are far superior to what you'd find on a site like Autotrader, Kelley Blue Book, Edmunds.com or Cars.com.
Those sites use photographs from either dealerships or private sellers and, in most cases, they aren't going to have the same level of photo quality and coverage that you'll get on Carvana.
Second, none of the cars that Carvana sells have accidents in their vehicle history, which is something that makes them unique from other sites.
You can't search Autotrader, for example, to find cars that have no accidents in their history. To find that out, you'd have to narrow down the cars you're interested in and then check each individual vehicle history report (if the car has one) to find out if there's been an accident.
The advantage you have of using other sites like Autotrader or Cars.com is that they allow you to search for cars sold by private sellers. These cars tend to be cheaper than what you'd pay at a dealership.
Also, having the option to search for cars from dealerships and private sellers gives you more options.
Carvana, on the other hand, offers cars that tend to be five years old or newer, so you won't be able to find a bargain car that's 10 years old.
As far as sites that are similar to Carvana, Vroom is the main competitor. Like Carvana, the site allows you to buy online and sell/trade-in your existing car.
Some of the advantages that Vroom offers is that they provide a complimentary year of roadside assistance and they offer extended warranties beyond the 90-day warranty that comes with the car.
Carvana has the advantage when it comes to photos because theirs are, for the most part, 360-degrees and they point out the flaws on the car's exterior.
The Bottom Line: Is Carvana Right for You?
We've had the chance to research Carvana through the available information on their website as well as try the service out ourselves.
Based on these two factors, we think Carvana has some distinct advantages and disadvantages over other methods of buying a car.
If you're someone who needs to buy a car fast and wants to get a car with a clean vehicle history and a thorough inspection from the seller, then Carvana is a great option.
When we bought our car, my wife was eight months pregnant, we were both exhausted and we didn't want to have to deal with the painstaking process of haggling at a car dealership.
We spent a few hours over the course of two weeks researching cars on the site, then about 90 minutes choosing the car and getting funding, then another 90 minutes at the Carvana location in our city.
It was truly painless, even when we had to get work done on the car during the warranty period.
However, if you're the kind of person that loves to negotiate a good deal and is confident that you can get a car at lower than the sticker price, Carvana probably isn't the best choice because their prices are fixed...there is no haggling.
Also, if you're on a budget and you need to get a car for less than $10,000, we think that Carvana isn't the best option and that you can find a better deal by searching websites that provide cars from private sellers.
If you want to learn more about the various websites from which you can buy a car, check out our guide to popular used car buying sites. In it, we give you in-depth comparisons between Carvana, Kelley Blue Book, Edmunds, Autotrader, Cars.com and Craigslist.
Editor's note: The purchase of a car through Carvana mentioned in this review was independent of any relationship between HighYa and Carvana.
This company is actively collecting reviews from its customers. All reviews submitted are subject to moderation and approval to ensure they meet our

Review Guidelines

.

1 out 1 people found this review helpful

Not hype.

By Sachi D.

,

Atlanta, GA

,

Jan 24, 2020
Verified Reviewer

I purchased a car from this site thinking it would run smoothly and it has been anything but that. I was supposed to pick up my car on Sunday (19th), I received an email saying my car was on a broken down truck and wouldn't be here that day and had to reschedule until Tuesday (21st). I received another email saying my car was scanned onto another truck going a different way, saying I have to reschedule to Thursday (23rd), mind you, I have two jobs and telling your employer that your way of transportation got scanned into a different county is not okay. Carvana not only transferred me through departments but did not do anything to try to fix it. I paid shipping and here it will be five days late and all I got was an "I'm sorry." I had to pay extra on insurance to make sure I had it by Sunday and here it is days later, still no car and still no help from Carvana. I'm not a happy customer and I will not recommend Carvana.

Bottom Line: No, I would not recommend this to a friend

Jan 27, 2020

Thank you for taking the time to provide us feedback regarding your recent experience. We always work as diligently as possible to ensure that vehicles are transported and delivered on time, so it is disheartening to hear that you experienced delays in your purchase. We understand the disappointment surrounding the delays and for this we are truly sorry. Carvana strives to improve with every customer interaction and we thank you for taking the time to leave feedback and your review is greatly appreciated. If you need further assistance, please do not hesitate to reach out to us at your earliest convenience.

---

Best car buying experience

By Makarand B.

,

North Carolina

,

Jan 23, 2020
Verified Reviewer

I have purchased Nissan Rogue during Thanksgiving time. Process to buy a car is very smooth. Also would like to mention that customer care staff is very co-operative and helpful. There is almost no wait time to connect customer services. Mostly you don't need to call also as everything is online and even the web portal is user-friendly.

Regarding the online buying experience, you will get all the details of the car along with photos so it's easy to make a decision.

Car delivery is on time as mentioned while booking an order.

Overall I am happy with Carvana and am enjoying my car.

Thank you Carvana and Team.

Bottom Line: Yes, I would recommend this to a friend

---

2 out 2 people found this review helpful

Horrible company

By Jake B.

,

Puyallup, WA

,

Jan 17, 2020
Verified Reviewer

Do not buy a car from Carvana. There is nothing wrong with the car but it has been almost 2 months and they have failed to register it. They continue to kick the can down the road and refuse to give me any direct answers. I have talked to the DOL and all they need is for someone from Carvana to call to complete the payment but Carvana won't do it. My temp plates have expired and I am paying for a vehicle I cannot drive. It's been 2 weeks since my plates expired and they are telling me it could be another week or so but no real answers.

Bottom Line: No, I would not recommend this to a friend

Jan 20, 2020

Thank you for taking the time out of your day to share feedback about your recent experience with us. It is our goal to make buying and registering your car fast and easy for our customers and we are sorry to hear that we did not live up to these expectations in your situation. After reviewing your account, it appears that there has been a resolution to your concerns and your registration has been completed. We truly apologize for any stress caused by the delay and we appreciate your patience in this matter. If you have any lingering questions or concerns we encourage you to call us at (800) 333-4554.

---

5 out 5 people found this review helpful

A nightmare experience that continues.

By Richard S.

,

Maine

,

Jan 6, 2020
Verified Reviewer

I had a few minutes to see the ABUNDANCE of positive reviews on the site, and honestly am finding all these 5-star ratings "too good" to be true. It's almost apparent they are fake, and paid for.

My car arrives after 14 days of "shipping" (in October), with two flat tires. Just dropped off, no delivery whatsoever. Since it took such a long time to ship, my 7-day test drive had expired. After informing the staff several times about this issue, no one corrected the 7-day timeframe to my knowledge, nor offered to correct the two flat tires I sent pictures of.

Then, withheld my temporary plates for 14 days (which would not allow any test drive of the car whatsoever) because they "lost my paperwork". After re-submitting the paperwork at least 3 times, they finally released my temporary plates so I could test drive, only to then refuse any repairs to the car.

I was able to drive the car for two weeks, until those temporary plates ran out - only to be told I would need to just wait on the actual plates to arrive. WELL, it has been four months! Four months of constant phone calls, chats, and constant requests to expedite this.

Carvana graciously offered to reserve me a rental car at a location over 4 hours away! (After requesting them to relocate the reservation, I was denied.) After arriving to the rental car location, they didn't have my reservation information from Carvana properly, and would not supply a car. So I drove home - another 4 hours with no car.

They then offered $250 - as I have been out a car I paid for over 4 months.

Bottom Line: No, I would not recommend this to a friend

Jan 9, 2020

Thank you for taking the time to share your feedback with us. Carvana is always looking for ways to improve and ensure an exceptional car-buying experience. We can see yours was far from exceptional, and for this, we are truly sorry. We do have to abide by each individual state's registration rules and processes to correctly complete the registration for your vehicle. Additionally, we want to apologize for the condition in which your vehicle was delivered. Your review is concerning to us and be assured that this will be brought to the attention of the proper teams to address the situation. We are currently working towards getting your registration completed as quickly as possible. Please call us at (800) 333-4554 for additional updates.

---

Advertisement

---

Worst buying experience

By Carla D.

,

Gainesville, VA

,

Jan 4, 2020
Verified Reviewer

I purchased a vehicle 5 months ago and have had several issues! I am still having problems, they have not sent the title to the lender - 5 months after purchase! Do not buy from here, you will regret it They do not care about the customers!

Bottom Line: No, I would not recommend this to a friend

Jan 6, 2020

Thank you for taking the time to reach out and share your frustrations. At Carvana, we strive every day to make the car-buying experience easy and stress-free from start to finish. It is apparent that we have dropped the ball, and for that, we are very sorry. After further review of your account, we see that you have been working with our Post-Sale Team on a resolution. Your patience is extremely appreciated, as we understand your time is very important. If there are any additional questions regarding your next steps, please do not hesitate to reach out to us at (800) 333-4554.

---

1 out 3 people found this review helpful

I'll never step in another dealership

By Timothy R.

,

Florida

,

Dec 28, 2019
Verified Reviewer

This has been the greatest car buying experience of my life. It took me longer to decide on which automobile to purchase than the entire purchase process. 30 minutes to complete the online purchase...30 minutes to take delivery (I had my auto delivered to my door). So in 1 hour or less of combined time to purchase instead of wasting an entire weekend at a dealership. The Carvana mobile app is also top-notch! Notifications, driver map location, warranty info, etc. etc...everything you'd need is there. You can even purchase from the mobile app. Thank you Carvana!

The only thing I wish is I had waited one day...the day after I ordered I received the Black Friday $1000 off email. So, I missed out on saving $1000.

Bottom Line: Yes, I would recommend this to a friend

---

4 out 5 people found this review helpful

Worst experience EVER! Scammed over $425! BUYER BEWARE.

By Josh C.

,

Bakersfield, CA

,

Dec 28, 2019
Verified Reviewer

This has been the worst experience when buying a car. I was fed NOTHING BUT LIES.

BEFORE I purchased my vehicle, I had to speak to a person and go over all the contracts. I told them at this time, that I am EXEMPT from DMV registration fees and I wanted to transfer my Disabled Veteran Plates to this car and I was told that is not a problem. About 1 week before my tags that came with vehicle expired, I called back and they said they were not able to process my transfer and that I paid $428 for tags. If you would have told me EARLIER, I COULD HAVE DONE IT!

So I called them again and spoke to a supervisor, who sent me a link to upload new registration that shows exempt status to proceed with a refund. Then 15 minutes later, Larry (line worker) emailed me and said I'm not getting a refund because the regular registration was already processed. IT SHOULD NEVER HAVE BEEN PROCESSED!

There are multiple notes in their system under my account that state that CARVANA WILL transfer my Disabled Plates, even though they didn't, and multiple notes showing I am exempt from DMV fees and registration yet Carvana charged me anyways, then multiple notes saying I will receive refund once documentation is submitted, it then backtracked and said non-refundable because the registration was already processed, when it shouldn't have been!

I will be pursuing legal action if this is not fixed today when the supervisor calls me back...well, we've been on this ride before. They usually never call or just lie to get me off the phone!

I WILL NEVER RECOMMEND NOR USE THIS UNETHICAL BUSINESS AGAIN!

Bottom Line: No, I would not recommend this to a friend

Jan 2, 2020

We understand your time is valuable, and appreciate you sharing your recent experience with us. Carvana takes pride in providing customers with the ideal car buying experience and understands that transparency is key. We sincerely apologize for any miscommunication on your registration, as the last thing we intend to do is to cause any additional stress. After reviewing your account, it looks like you have been receiving assistance from our Post Sale department. If you have any additional questions regarding your next steps, please do not hesitate to reach out at (800) 333-4554.

---

2 out 3 people found this review helpful

Great experience

By E C.

,

Youngstown, OH

,

Dec 26, 2019
Verified Reviewer

I was looking for a used minivan and really didn't want to go to another dealer. All I could find was bad deals and even worse salespeople taking up my time and giving me bad deals.

Looked at Carvana one night and found I was approved with no money down and they had the van I was looking for (I do have a good job, but not very good credit). The online process was easy, all the phone calls (not many) from them were very nice and told me all I wanted to know and didn't hold anything back. The delivery was right on time to the minute, and the driver was nice, friendly, and gave me time to look it over, drive it, and decide if it was in good shape. He pointed out that it was missing floor mats and if I wanted the van he would put in to have new floor mats sent to me. The van is in good shape for a used car, has had no problems, paying through Carvana is easy online with ok APR for a used car dealer. And I had the new Chrysler floor mats delivered the next week.

Great customer service, and they give you all the info you ask for upfront, just need to ask. Other dealerships will give you the runaround and will try to hide info, just like anywhere you need to do your due diligence and ask questions, if the car is not right when you look at it, don't buy it and send it back. Great people to deal with.

Bottom Line: Yes, I would recommend this to a friend

---

1 out 2 people found this review helpful

Overall great experience

By Dennis C.

,

Denver, CO

,

Dec 26, 2019
Verified Reviewer

I hate dealerships. This option sounded like a great alternative to working with salespeople at a dealership. Turned out to be true.

The longest time spent in the whole process was trying to narrow down which SUV I was going to purchase from their more than ample selection.

Settled on a nice Nissan Rogue and was able to complete all the process in one day! Received the car within a few days and found it to be just as advertised. I'm not one to buy a lot of items online (just don't trust a picture over actually touching the item). But in this case, I got exactly what was advertised.

I do have to point out that the delivery driver called me ahead of time to let me know there was a smoke odor in the vehicle. It was faint and I have easily gotten rid of it but I do believe that it is something that a lot of people would have an issue with. Something to consider Carvana.

This will not be the last car I buy through this company. Thank you Carvana.

Bottom Line: Yes, I would recommend this to a friend

---

7 out 11 people found this review helpful

HORRIBLE EXPERIENCE

By Nathaniel J.

,

Chicago, IL

,

Dec 24, 2019
Verified Reviewer

Horrible experience! I would never buy another car from them, or allow my family, my kids, or friends to purchase a car. The easy part was it's easy to get a car with them, hmm, wonder why? Got the car on October 21st, 2019, car arrived with a broken tail light that was never mentioned. I have made at least 25 calls to get this fix and FINALLY they approved it today, December 17th, 2019. BUT THAT'S NOT ALL! The driver seat back support button doesn't work now and all the lights flash in the car when trying to work it, ELECTRICAL ISSUE! BUT WAIT...THERE'S MORE. Two days ago the engine light came on, took it to Auto Zone and they guy was floored when he found it only had 38000 miles on it and told me there's an issue with the fuel line. OMG! WAIT..I have more...the car's main gauges are saying tire low but it's mentioning the wrong tire, and finally...the trunk makes a loud noise when opening from time to time...

So I called and spoke with a supervisor tonight, he was very professional when he told me I was screwed! I have owned 12 cars in my lifetime of 45 years old and I have NEVER had soooo many problems, I should have never purchased a car online. To add to the insult, someone there sent me directions to exchange the car last week, but they forgot to tell me it would cost about $9000 down, when the car I have now was more and I only put $300 down. I don't even want to pay any more payments for this car but I know they will repo it...Living in Chicago, with 5 kids, in the middle of December, you need a reliable car. What if my car stops while in this cold freeze is all I can think about now. I feel like a true idiot and everything I've said today is nothing but the truth, look at my Google review, no need to lie or exaggerate...

Carvana, you failed me and my family and I hope the car doesn't die on me with my kids in it, because I WOULD LOSE IT! They said they do a 150-point inspection, yeah RIGHT! LOL...a darn joke...WARNING, stay away and just go get a car from the dealer, you won't look like a darn fool like me and won't have to risk your kids' life!

Bottom Line: No, I would not recommend this to a friend

Dec 27, 2019

We are truly sorry to hear about the frustrations that you experienced with your recent Carvana purchase as well as the issues that you are currently experiencing with your vehicle. We can assure you that it is never our intention to sell a vehicle with any problems and that all vehicles go through a 150-point inspection. We do provide a complimentary 100 day/4,189 mile limited warranty (whichever comes first) on all Carvana vehicles for additional peace of mind. Please give us a call at (800) 333-4554 in order to go over the next steps to have your concerns reviewed. We aim to provide all customers with a hassle-free and seamless process and apologize that this has not been the case for you. We look forward to hearing from you and getting your experience back on track.

---

2 out 2 people found this review helpful

Excellent service

The customer service upon delivery was nothing short of excellent! The only thing that I'm a little disappointed by is I believe my car needs a new battery. The car is in mint condition and I couldn't have found a better-used vehicle with low mileage and in pristine condition, other than the battery issue, I couldn't be more happy and satisfied.

Bottom Line: Yes, I would recommend this to a friend

---