Carvana Reviews - How It Works, Warranty, Financing, Returns
This company has claimed this profile, is getting alerted on any new customer reviews entering this page, and may engage in dialogue with its customers to address their matters.

Companies cannot pay money or provide goods in order to remove or alter customer reviews.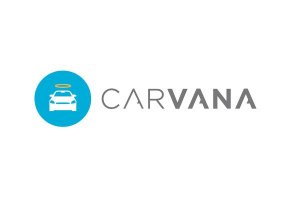 Summary
Carvana's all-online used-car purchasing process allows you to choose a car online, get financing and have the car delivered directly to your home.
Our Full Review
What Is Carvana?
Carvana is one of those ideas that sounds truly futuristic. If the writers of Back to the Future wanted to show Marty McFly buying a car in 2020, they probably would have cooked up something like this.
But like early touch screen devices that barely worked and cheap Bluetooth speakers that never seem to connect, "futuristic" doesn't always mean "better." So how exactly does Carvana work, and how does it stack up against the traditional car-buying process?
How It Works
The idea behind Carvana is relatively simple: you see a car, buy it, and receive it. Customers scroll through a selection of vehicles on a phone, choose the one they want, pay for it and choose a pickup option. They can either opt for home delivery or go to one of Carvana's giant "vending machines".
The main difference between Carvana and the traditional car-buying process is that you don't have to go to a dealership and spend hours talking to a salesperson. There's no negotiating, and most of the important steps happen online.
HighYa staff member J.R. Duren recently used Carvana to buy a car. He said Carvana had reasonable prices, and it was a much easier transaction than going to a dealership.
Car Selection
Like other major car-buying sites, Carvana has a wide selection ranging from the classic Toyota Camry to the impressive Tesla Model X. One significant difference between a car dealership and Carvana is that the latter doesn't stock new cars. There are many lightly-used vehicles with a few hundred miles or so, but you can't find a brand new car with only a handful of test-driving miles.
Carvana has gas, hybrid and electric models. Their search system includes filters such as total price, monthly payment, year, mileage, body type, engine and drivetrain.
Additional filters include features like:
Rear view camera
Blind spot sensors
Park assist
Keyless ignition
Leather interior
When you search for a car, Carvana will ask for your location. Some cars won't be available near you and will have to be delivered. There may be a delivery fee associated with this. Some cars are available at a vending machine, so you can drive to pick it up without paying a delivery fee.
Because consumers have to pick a car without looking at it in person, Carvana offers a 360-degree view of both the car's exterior and interior, as well as photos of imperfections such as scratches and dings. Every car that the company sells is accident-free and has gone through a 150-point inspection.
Cost and Financing
Carvana has its own financing department, so you can buy a car and get an auto loan at the same time. Potential customers can pre-qualify to see their interest rate before looking for a vehicle. This only counts as a soft inquiry on a credit report and won't damage their credit score.
To pre-qualify, Carvana will ask for your name, date of birth, address and annual income. Then you'll have to provide an email address and password to create an account. By signing up for an account, you agree to receive texts or phone calls from Carvana reps and their financing subsidiaries. Unlike traditional car dealerships, they don't seem to be overly aggressive in reaching out.
You'll get an email when the qualification terms are available, which can be found in your account settings under "Financing." Terms will include the interest rate range, minimum down payment, and maximum loan term. There's no basic range of interest rates on the Carvana website, so your best bet is to get pre-qualified.
Pre-qualifying may be useful as a baseline to compare to other banks, credit unions, and lenders. You can use the Carvana information to negotiate interest rates with other lenders.
Carvana has no credit score requirement for borrowers, but there is a minimum annual salary of $10,000. They claim to work with all types of credit scores, except for borrowers with bankruptcies on their records.
Carvana does not allow co-signers on auto loans that it initiates. If you use a third-party lender on a Carvana car, you may have a co-signer for that.
If you're interested in buying a car and want to use outside financing, Carvana recommends that you already be pre-approved or fully approved before choosing a vehicle. They'll ask for the lender's information when you select a car, so you'll need to know how much you were approved for.
What sets Carvana apart is the fixed price on every car. There's no haggling or going back and forth with a shady salesman. This is a huge advantage for people who hate negotiating, but it's a drawback for those who love the thrill of getting a good deal.
Trade-Ins
Like most car dealerships, Carvana accepts trade-ins and applies that value toward the final price. Even if you're not buying a car, you can still sell your vehicle to Carvana.
First, you'll input some basic information about the car and get a quote. Like their car-buying process, Carvana does not allow customers to negotiate the trade-in value. If they say your car is worth $2,000, you'll only get $2,000.
To sell a trade-in, you must live within a local delivery zone. You can find a list of Carvana's locations here.
If you live outside of a local delivery zone, you won't be eligible to trade your car in. Carvana outsources its long-distance deliveries to a third-party which is not authorized to pick up your vehicle, so all trade-ins must be local. Your only other option is to sell it on Craigslist or at a local dealership.
If you trade in your old car and change your mind about the vehicle purchased through Carvana, you can get the old one back within the seven-day return policy window.
If you have a current loan on a trade-in vehicle, you could run into trouble if the amount you're getting from Carvana is less than the remaining balance. This is known as being underwater on your loan. You'll have to pay off the remainder before trading the car in. Paying off your loan may be similar to what most dealerships would require.
Warranty
Carvana offers a complimentary warranty that's good for 100 days or 4,189 miles, whichever comes first. This warranty includes roadside assistance and covers basic and powertrain parts. A small copay is due when opening a warranty claim.
The Carvana warranty is much lower than what you can find if you're buying directly from a dealership, especially on a certified pre-owned vehicle. This is one of the major downsides to the service. Customers can purchase an extended warranty directly from Carvana, as well as gap insurance coverage.
Pick Up and Delivery
Carvana provides free delivery for customers who live in one of Carvana's local markets, which are located in more than 25 states. Carvana is located all across the country from California to Massachusetts.
They're also willing to meet in the middle if you live near one of their local markets, but you have to call them directly to arrange this service. It's not clear from the website how far you would have to travel to pick up the car.
If you can't meet them halfway, you can also choose to have the car delivered. The delivery fee varies, but is generally between $199 and $1,000 depending on where you live and where the car is coming from.
A third option is to buy a one-way plane ticket to a city with a Carvana vending machine, pick up the car and drive it back. Carvana will reimburse up to $200 for the flight and transport you from the airport to the vending machine. The reimbursement will be sent via check after the seven-day return policy window has closed.
Another major Carvana perk is that they take care of registering the car for you, as long as your state allows it. This can save the buyer a lot of time and hassle, especially if their local DMV branch is poorly-run.
Returning Your Vehicle
Carvana's return policy allows customers to return a car within seven days. Any down payment will be refunded, but the delivery fee is always non-refundable.
Customers may drive up to 400 miles within the seven-day period, after which they'll be charged $1 per mile. Carvana won't accept a vehicle if it's been modified, damaged, or changed in any way. Any accidents will also negate the return policy.
Shoppers can return the car and exchange it for another, which will also come with a seven-day return policy. Carvana allows customers to return a car up to three times, but the third vehicle will not come with a return policy.
The Bottom Line
Carvana's appeal is simple: you can buy a car without talking to a salesperson. Anyone who doesn't have hours to spend at the dealership or who feels uncomfortable talking to salesmen may prefer this remote car-buying experience.
It's wise to get your own financing offers at a bank or credit union instead of blindly accepting Carvana's terms. You never know what kind of interest rate a different lender may offer, and the difference could save you hundreds.
If you're the type of person who loves negotiating and doesn't mind spending hours shopping for a better price, you're likely to get a lower price by looking at local dealerships and making them compete for your business.
Customer Reviews
This company is actively collecting reviews from its customers. All reviews submitted are subject to moderation and approval to ensure they meet our
Review Guidelines
.
Our Promise to You
In order to safeguard you and ensure helpfulness and relevance, our compliance team manually assess every customer review before it goes live.
We have a zero-tolerance policy for fake reviews, and companies cannot control or alter any reviews at any time.