Zulily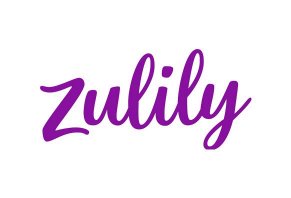 Summary
Zulily provides daily deals on a wide variety of brands in categories such as clothing, toys, housewares, and school supplies, with claimed discounts of up to 70% off.
Pros
New merchandise offered daily
Price matches Amazon and Walmart.com
Lower prices than many retailers for popular brands
Cons
Slow shipping time
Refunds only provided as store credit
Must pay $8.99 restocking fee for returns
Item quality is questionable
Zulily Review: Is This a Good Way to Shop or Just Hype?
Sometimes while shopping online, you'll stumble upon prices that seem to beat all others. Can these deals be believed, or are they only offered by retailers using subtle tricks to part you from your money?
Zulily is an online retailer that operates on a flash sale model and claims to offer lower prices than you can find elsewhere.
The company specializes in women's fashion, home décor, kids' clothing and more. It sells both popular brands and products not sold anywhere else and claims to make it easier to buy high-quality gear at low costs.
And, if you find the same item listed elsewhere for a lower price, Zulily promises to match it.
Should you switch your online shopping over to Zulily? Learn from our analysis on whether we think that's a good idea.
How Does Zulily Work?
Zulily works similarly to most online retailers. You can browse the site's full inventory or search by new arrivals or sale items. Some of the brands represented on the site include Ralph Lauren, prAna, Brooks, PUR Cosmetics, Gaiam, Cuisinart, Apple (refurbished electronics), and more.
Every day, Zulily offers a different batch of products for sale. You can browse these items separately or look through the company's full inventory.
But unlike other retailers, Zulily doesn't technically own the products it lists for sale. Instead, the company makes bulk orders with its suppliers after their sales events end and then ships those items directly to you.
This purportedly keeps Zulily's costs per unit low so that you pay less per item, though you might have to wait longer for shipping than with other eCommerce sites.
Price Match, Shipping, and Returns
Zulily offers a price match guarantee for Amazon and Walmart.com, which means that it will match or beat the pricing for any item you find on those sites.
To qualify, you can submit a price match request from either of these sites within 24 hours of your Zulily purchase.
In most cases, Zulily shipping will range from $5.99–$10.99 per order, depending on how many items you purchased. The company often runs promotions for free or reduced shipping costs. For example, once you place an order on the site, you can often receive free shipping for any additional orders made before 11:59 pm PT that same day.
Due to the company's bulk shipping system, expect to wait ten days or longer for your order to ship. Some items are marked with a red rocket ship, which means that they can ship out within 1–3 days after ordering.
If you aren't happy with a Zulily purchase, you have 30 days to submit a return request. Once accepted, you'll receive a prepaid shipping label that can be used to send it back to the company. Note that an $8.95 shipping fee applies to all return requests of one to five items and that all remaining money from your order becomes store credit.
To qualify for returns, all items must be in like-new condition with original packaging and tags attached.
Not all Zulily items are eligible for returns. This includes swimwear, intimate apparel, furniture, some electronics, and more. You can check an item's eligibility for returns by looking at its product details page or by going to the "My Orders" page.
Does Zulily Offer Good Deals?
Will you save money on Zulily compared to other retailers? To find out, we searched for pricing information for several popular Zulily items on other eCommerce sites to see how they compared.
| Item | Zulily | Amazon | Walmart | Target |
| --- | --- | --- | --- | --- |
| Brooks Ricochet Running Shoe | $59.99 | $74.99–$114.96 | $79.99 | NA |
| prAna Momento Sports Bra | $24.99 | $58.99 | $44.99–$59 | NA |
| Gaiam Sapphire Feather Yoga Mat | $17.94 | $17.95 | $24.50 | $21.49 |
| Refurbished Apple Watch Series 3 | $249.79 | $299 | $189.99 | $199 |
| Ralph Lauren Boys Polo Shirt | $19.99 | $24.69 | $29.48 | NA |
As this chart shows, Zulily beats the pricing for other retailers for some, but not all products. All the apparel items we looked at were significantly cheaper from Zulily, though these savings weren't matched for fitness equipment or electronics.
However, Zulily's price guarantee means that you might be able to contest the cost of these higher-priced items and get the same savings if you order off the site.
Overall, our price comparison lends credibility to Zulily's claims that they offer some of the best prices online for many items. Keep in mind though that shipping costs may make up most of the difference. Amazon orders ship free with Prime or once you spend more than $25, and Walmart and Target both offer in-store pickup.
In contrast, Zulily shipping costs will range from $5.99–$10.99 per order for most purchases.
Analysis of Customer Reviews
There are more than 150 customer reviews for Zulily on HighYa, and they average 2.1 stars. Just over a quarter of shoppers said they would recommend Zulily to their friends—here's a closer look at what they said:
Bad Return Policy
One common complaint against Zulily centers around its refund policies. Some customers shared that they received broken or badly damaged electronics and that the company reused to replace them or refund their money.
One shopper was told to contact the brand that manufactured the watch the bought off Zulily directly, only to then be told that it wouldn't honor warranties for items purchased from Zulily.
In most cases, though, shoppers were upset with Zulily's $8.95 restocking fee and the fact that they couldn't get the money returned to their credit card after a return. A few users shared that they used up their entire refund on restocking fees because they kept buying new items and then returning them because of quality concerns.
Slow Delivery Times
Many Zulily users complained that their items took a long time to arrive. Some wrote that they waited over 2.5 weeks to get confirmation that their order was ever shipped, while others had clothing come weeks later than promised, which meant they weren't able to wear it for the special events that they had bought it for.
In a few cases, customers wrote that they paid for items that never ended up arriving at all.
Poor Product Quality
For many Zulily shoppers, poor item quality made them want to stay away from the company. Some wrote that the clothing wasn't true to size or that it was made from cheap materials that didn't survive the washing machine.
Great Shopping Experiences
Despite these dour reviews, many Zulily customers had a great experience with the site. Some wrote that it was their go-to platform for online shopping and that they rarely had a bad order.
Many of these same reviewers noted that they always had pleasant experiences with customer service and that any problems they had were quickly fixed.
Key Takeaways
Zulily offers cheap clothing and home goods, but you might pay for this low pricetag in other ways, including slow shipping time, questionable quality, and stingy return policy.
Customer reviews show it's best to shop with Zulily when you're confident you won't want to return your purchase.
The Bottom Line
Zulily's flash deals on a wide range of merchandise seem tempting, but customer reviews indicate that these bargains are often too good to be true.
Beyond the pricey shipping fees and slow delivery time, you're also at risk of ending up with items that don't match your quality expectations and aren't cost-effective to return.
If you do shop on Zulily, our advice is to stick with well-known brands and products you know you won't want to return.
For example, the site offers great deals on shoes, kids' clothes, and exercise equipment. We suggested only buying apparel from Zulily if you've purchased the same brand before so you already know the quality and your sizing information.
Overall, Zulily offers some great deals, but the site isn't without some risk. So long as you don't mind waiting for shipping and are willing to commit to your purchases, you should come out ahead.
Our Promise to You
In order to safeguard you and ensure helpfulness and relevance, our compliance team manually assess every customer review before it goes live.
We have a zero-tolerance policy for fake reviews, and companies cannot control or alter any reviews at any time.