Bellroy Reviews
Claimed This company has claimed this profile, is getting alerted on any new customer reviews entering this page, and may engage in dialogue with its customers to address their matters.

Companies cannot pay money or provide goods in order to remove or alter customer reviews.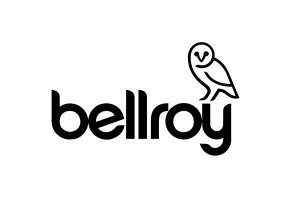 Bellroy is an Australian company that manufactures thin wallets, phone cases, bags, and other accessories while allegedly using premium grade leather. Read customer reviews.
---
No returns

By Luanna H.

,

Woodacre, CA

,

Feb 29, 2020
Verified Reviewer

Overall Experience:

I bought this wallet as a birthday present for my husband. While it was lovely, it did not suit his needs. He tried it in his pocket for a few days...they had me send photos...and we were told since it was no longer in "original condition" (and we hadn't kept the package), no refund was available. Now, what do I do with this $100 wallet? I would never shop with them again.

Bottom Line: No, I would not recommend this to a friend

---

Overall Experience:

So far I have bought 4 items from Bellroy directly from their website and there were no problems at all. All the items bought were awesome and beautiful. The only con I have are the zipper holders, looks like it might detach anytime soon. But otherwise, no other problems at all. Aged beautifully. Thanks Bellroy!

Bottom Line: Yes, I would recommend this to a friend

---

Advertisement

---

Horrible customer service

By Hans Z.

,

Brussels, Belgium

,

Nov 25, 2019
Verified Reviewer

Overall Experience:

Sadly I am one more customer here that had to experience Bellroy's horrible customer service. My order was shipped 16 days ago but still has not arrived. Upon inquiring, customer service replied that they shipped my wallet with regular mail and hence cannot track arrival. They explained they cannot take my complaint until 6 weeks after shipment (!). Only then will they consider something may have gone wrong.

My wallet cost 160€. Any other e-commerce supplier would send this as a package with online tracking and confirmation of receipt. In the meantime, I have no wallet and will have to hope that my order miraculously turns up (which of course it won't, given that it's already more than two weeks lost in the mail).

This whole experience is extremely frustrating. I now understand why customers love Amazon and hate Bellroy in the reviews.

Bottom Line: No, I would not recommend this to a friend

Nov 25, 2019

Hi Hans,

I'm sorry that you've had a poor experience with us so far.

I'd like to clarify a couple of things for you (as was done via TrustPilot) as there appears to be a few misunderstandings.

- We do offer express, tracked shipping, however, you chose regular shipping at our checkout. Meaning you clicked the option that explicitly states: "Regular 1-6 weeks, no tracking". We have the express option available but only use it when the customer selects that option. Additionally, your order confirmation that you mention did also include a message stating that the shipping option chosen was regular, can take up to 6 weeks, and does not include tracking. Because of this, we do not consider the package lost until after the 6-week mark.

- The shipping time frames for regular and express shipping are decided upon by the couriers that we use in each region.

- Our customer support via Amazon is also managed by our Bellroy team.

If you'd like to discuss this further we'd be happy to communicate with you via the support ticket you raised.

---

The worst experience I ever had in my whole life

By Nikita L.

,

Tallinn, Estonia

,

Sep 17, 2019
Verified Reviewer

Overall Experience:

Good things: Wallet looks great.

Bad things: Don't buy anything on Bellroy.com. Their system just doesn't work well at all.

Here's my story:

22nd of August: Made first order with VISA card. They told me that their system declined payment for security concerns.

24th of August: Made second order with MasterCard card. It was successful.

24th of August - 5th of September: They have been telling me that some of the items are out of stock. I requested a refund for the items that are out of stock and asked to ship my order immediately without waiting additionally some time for restocking.

NOTE: They still have this item in stock on Amazon. But not in their warehouse.

They told me that they cannot make a partial refund and will make me a full refund.

5th of September - I made another order for the items that have been in stock. Every single order was canceled by their security system. I used the same PayPal and MasterCard as I used before for a successful order.

10th of September - They ask me to send them a copy of my driver license or another document. To proof my identity. This is insane!

CONCLUSION FOR PEOPLE: If you wanna buy something from this company. Stay away from their Bellroy.com website. Just keep in mind. You may loose 20+ days and get absolutely nothing, but the problems and spoiled mood and experience. If you really wanna buy their products - do it on Amazon. It's much less hassle and Amazon will give you refund with no question asked.

Conclusion for me: I decided that I will stay away from this company at all. I don't wanna buy their products and I don't wanna have any more discussions with their customer support.

I don't even want the already 20% offered discount.

Even if they will offer me a 100% discount, I will still reject it.

I don't wanna advertise such brands to my colleagues, friends, acquaintances or even my worst enemies.

Bottom Line: No, I would not recommend this to a friend

---

Don't waste your money

By Mark L.

,

USA

,

Aug 13, 2019
Verified Reviewer

Overall Experience:

Hello, I reached out to customer service to get their recommendation on a wallet. I followed their advice and purchased a low black wallet for $75. It was not what I wanted and asked about the return policy as I had not used the wallet but had discarded the packaging. I reached out to customer service and they told me that without the original packaging I could not return it. Not cool and horrible customer service.

Bottom Line: No, I would not recommend this to a friend

---

Be careful

By Agnieszka K.

,

United Kingdom

,

Dec 21, 2018
Verified Reviewer

Overall Experience:

I advise against shopping on the Bellroy stuff. A week ago I ordered two wallets for 130 Pounds with free delivery. The passes arrived, but 1-2 days after the transaction from my account disappeared an additional £130. I was in the bank and they explained to me that Bellroy doubled the amount of my account. I wrote for support, but I am still waiting for an answer. If I do not receive the answer and money tomorrow, I am going to report it further.

Bottom Line: No, I would not recommend this to a friend

Mar 27, 2019

Hi Agnieszka,

I'm sorry that you didn't have a positive experience with us.

I looked up your order and can see that we only charged you £130 once, if you require proof of this we can email it to you.

I also found your support inquiry and can see that we responded to you within 24hrs. If you need to reach out to us please do so support@bellroy.com and we'll be happy to help!

We'd appreciate if you'd consider updating your review.

---

A huge disappointment

By Emma A.

,

Vancouver, British Columbia, Canada

,

Dec 21, 2017
Verified Reviewer

Overall Experience:

Bellroy products are beautiful and streamlined for functionality. As an architect, I really appreciate quality design. Unfortunately, their customer service is in dire need of an overhaul. I ordered an item for Christmas delivery and was in communication with their staff through email during this process. My order was canceled without anyone informing me. Need I say more?

Bottom Line: No, I would not recommend this to a friend

---

Advertisement

---

Leather issues

By Paul C

,

Sydney, Australia

,

Oct 12, 2017
Verified Reviewer

Overall Experience:

I had my Bellroy for 12 months. It developed terrible markings on the wallet; black lines along where the edges of my credit cards go.

The company says this is normal, but I do not want horrible black lines on the external side of my wallet. It looks like 100 years old. While this might appeal to some, it does not to me.

The company website says long-lasting and durable. It doesn't mention anything about the wallet becoming marked and outlining where the credit cards are sitting.

I wouldn't go near them again.

Bottom Line: No, I would not recommend this to a friend

---

Smart product can be handled with some compromises.

Düsseldorf, Germany

,

Sep 27, 2017
Verified Reviewer

Overall Experience:

I have been using a note sleeve for 2+ years and recently bought a 6S+ 3 card phone case, hence would like to add in my review for the product.

Product wise, some are made in India, and some are made in China. Generally, these are labeled on the products/the packaging.

Pros: Quality, idea, comfort, trendy.

Cons: Note Sleeve - only a couple of cons. We cannot use the wallet for carrying coins, plus general wear and tear is as like with other products, so don't expect the premium Mont Blanc experience.

Cons: iPhone case - ok with two cards. The three one is practically not feasible for daily use.

Bottom Line: Yes, I would recommend this to a friend

---

Avoid at all costs

By Shawn

,

Columbus, OH

,

Mar 30, 2017
Verified Reviewer

Overall Experience:

Horrible customer service. They charged me two weeks ago, and the wallet has still not shown up. They will not reply to emails and there is no phone number to call since they're based in Australia. Avoid at all costs unless you like throwing your money away.

Bottom Line: No, I would not recommend this to a friend

---

Wallets to make your life easier

By Dennis

,

Sydney, Australia

,

Jul 2, 2015

Overall Experience:

I bought the Slim Sleeve and Travel Wallet by Bellroy over the past year, and have really enjoyed using both of them. I clicked one of their online ads wanting to learn how to slim down my old tattered wallet, but eventually decided to purchase a Bellroy for its unique look and design features. Though prices are steep, the 3-year warranty makes up for it in my opinion. These wallets are not designed for carrying coins or overstuffing with card, so I'd recommend Bellroy if you're looking to simplify your wallet.

Bottom Line: Yes, I would recommend this to a friend

---

Way above its value.

By Earl

,

Denver

,

Apr 26, 2014

Overall Experience:

I bought the slim wallet few months ago. Looks good but not practical. Way above its value. I changed to a better one.

Bottom Line: No, I would not recommend this to a friend

---

Advertisement

---