Beverly Hills MD Deep Wrinkle Filler
Claimed This company has claimed this profile, is getting alerted on any new customer reviews entering this page, and may engage in dialogue with its customers to address their matters.

Companies cannot pay money or provide goods in order to remove or alter customer reviews.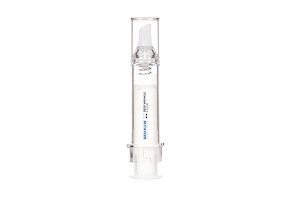 Advertised as a "celebrity secret" skincare formula, Deep Wrinkle Filler from Beverly Hills MD uses diamond micro-powder, a polymer blend, and bio-lifting technology to instantly reduce the appearance of wrinkles.
Beverly Hills MD Deep Wrinkle Filler Review
HighYa is supported by our readers. When you buy something through a link on this page, we may earn an affiliate commission. Learn more.
Beverly Hills MD Deep Wrinkle Filler uses a sophisticated blend of powerful ingredients—including their exclusive bio-lifting technology—to instantly fill in the look of deep wrinkles, blur the appearance of fine lines, deliver a smoother appearance, and nourish skin for lasting results.
Other unique technologies include a wrinkle-smoothing polymer blend, along with a diamond micro-powder that makes wrinkles "virtually invisible to the naked eye."
Together, the company claims this formula is so effective that it was once a celebrity-only secret, and that its results will only get better with continued use.
To apply, gently pat Deep Wrinkle Filler into any wrinkles, fine lines, cracks, or creases you'd like to conceal.
As it goes on, you'll experience a smooth, satiny feel that melts into the skin within one minute. Then, you can continue your normal beauty regimen.
The Beverly Hills MD website makes Deep Wrinkle Filler seem like the answer to a wide variety of aging-related skin concerns.
But, will it deliver the results—and the value—you need? This is the central question we'll help you explore in this article.
What's the Relationship Between Wrinkles and Diamonds?
Without going into unnecessary detail, many of the most common signs of aging (wrinkles, sagging and loss of elasticity, crepey skin, etc.) are caused by the loss of two main proteins; collagen and elastin.
And according to the Mayo Clinic, in addition to genetics, some major causes of this protein loss (i.e., premature aging) include sun exposure, smoking, stress, and poor dietary and fitness habits.
Furthermore, areas of the skin that are exposed to the sun and that undergo similar, repeated movements (e.g., smiling, raising eyebrows, flexing wrists, etc.) can form deep wrinkles that might be considered especially unsightly.
» Read More: How to Treat Wrinkles, Creases, Lines, & Folds
To potentially help mitigate the appearance of deeper wrinkles, without the use of injections, lasers, or surgical procedures, skin care products like Deep Wrinkle Filler implement ultra-fine diamond powder. TheCut's Cheryl Wischhover explains this serves two purposes:
First, it exfoliates by sloughing off the top layer of dead skin cells, which can help prevent pore clogging, speed up the skin renewal process, and leave you with a temporarily brighter complexion.
Second, they can provide optical diffusion, which is a fancy way of saying that the ingredients "sit on the surface of the skin and disguise fine lines and imperfections by reflecting light."
However, Ron Robinson, a cosmetic chemist and the founder of BeautyStat, who was interviewed for the article, emphasizes that diamond powder "can definitely provide luminosity and brighten the skin, but "it's not the best brightener that could be used in skin-care.""
With these details as our foundation, let's explore exactly what you'll find in the Deep Wrinkle Filler formula.
Taking a Closer Look at Deep Wrinkle Filler's Ingredients
The Beverly Hills MD website lists the following ingredients for Deep Wrinkle Filler:
Deionized Water, Dimethicone Crosspolymer, Dimethicone, Cyclohexasiloxane, Butylene Glycol, Pyrus Malus (Apple) Fruit Extract, Glycerin, Cetyl PEG/PPG-10/1 Dimethicone, Dimethicone Crosspolymer, Cyclopentasiloxane, Disteardimonium Hectorite, Propylene Carbonate, Caprylyl Methicone, Ceramide NG, PEG-10 Phytosterol, Palmitoyl Hexapeptide-12, Polymethylsilsesquioxane, Diamond Powder, Magnesium Sulfate, Sodium Gluconate, C12-15 Alkyl Benzoate, Tribehenin, Disodium Acetyl Glucosamine Phosphate, Phytic Acid, Capryl Glycol, Ethylhexylglycerin, Hexylene Glycol, Silica, Sodium Hyaluronate, Helianthus Annuus (Sunflower) Extract, Vitis Vinifera (Grape) Seed Oil, Olea Europaea (Olive) Fruit Oil, Oryza Sativa (Rice) Bran Extract, Panthenol (Vitamin B5), Rosmarinus Officinalis (Rosemary) Leaf Extract, Squalane (Plant-Derived), Chrondus Crispus (Seaweed) Extract, Tetrahexyldecyl Ascorbate, Chamomilla Recutita (Matricaria/Chamomile) Flower Extract, Tocopherol (Vitamin E), Tuber Aestivum (White Truffle) Extract, Fragrance (Parfum), Phenoxyethanol, Sodium Chloride, Citric Acid
According to websites like EWG.org, Paula's Choice, and Truth In Aging, the majority of these ingredients work as common skin conditioners and moisturizers, surfactants, stabilizers, solvents, and emulsifiers.
In other words, while they might deliver benefits like moisturization and improved skin feel, they're not necessarily something you wouldn't find in many other anti-aging formulas.
The notable exceptions are palmitoyl hexapeptide-12, which Paula's Choice reports is a "blend of the fatty acid palmitic acid with several amino acids, including glycine, histidine, and lysine. Theoretically, many peptides have a skin-restoring ability, and this is one of the newer synthetic options that is believed to help skin look and act younger."
There's also diamond powder, which we discussed above, as well as disodium acetyl glucosamine phosphate, a precursor for N-acetylglucosamine-6-phosphate (NAG6P), which promises to work similar to ingredients that draw moisture to the skin, such as hyaluronan.
Speaking of which, sodium hyaluronate is a salt version of hyaluronic acid, an ingredient that can help reduce trans-epidermal water loss.
Could Deep Wrinkle Filler's Ingredients Cause Side Effects?
Based on what's written on the Beverly Hills MD website, Deep Wrinkle Filler is formulated with gentle, non-irritating ingredients that are appropriate for all skin types—even sensitive skin.
And from what we learned on sites like Paula's Choice and Truth In Aging, these ingredients likely won't cause side effects worse than mild, temporary redness and irritation at the application site (no additional specifics provided).
However, Beverly Hills MD points out that you should always consult with your dermatologist before beginning any new skincare routine, and that you should try a patch test before regularly using Deep Wrinkle Filler.
How Much Does Deep Wrinkle Filler Cost?
As of Nov. 19, 2018, Deep Wrinkle Filler's formula is priced as follows:
1 Bottle: $125
2 Bottles: $206 ($103 per bottle)
3 Bottles: $294 ($98 per bottle)
All US orders come with free shipping, as well as a 60-day money-back guarantee, less return S&H. In order to request one, customer support can be reached at 877-828-5528 or support@beverlyhillsmd.com.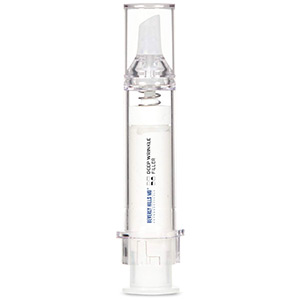 Buy Beverly Hills Deep Wrinkle Filler from Amazon:
Deep Wrinkle Filler costs $69.99 for one bottle. Shipping is free.
Company Reputation
As a company, Beverly Hills MD has been in business since 2015 and manufacturers a long list of other beauty-related products, including Crepe Correcting Body Complex and Lift + Firm Sculpting Cream.
They held an A+ Better Business Bureau, based on 10 customer reviews and 36 closed complaints, as of 3/8/18. Most seemed to reference refund and service-related concerns, although a representative responded with a solution in each instance.
Beverly Hills MD Deep Wrinkle Filler vs. the Competition
There are dozens of third-party diamond-infused anti-aging creams on marketplaces like Google Shopping and Amazon—many of which also contained other lifting and tightening ingredients. Price-wise, most seemed to fall somewhere between $20 and $50.
How can you figure out if one of these options will deliver meaningful benefits, and whether or not paying more for one will deliver better results?
The first thing to do is to maintain realistic expectations. Returning to cosmetic chemist Randy Schueller's interview in The Cut article cited earlier, he points out that "to get luminizing benefits from certain diamond powders, products should ideally contain about five percent of the diamond mix, which realistically, probably isn't happening." No percentages were listed for Deep Wrinkle Filler.
Along these same lines, it's also important to keep in mind that any benefits provided by diamond powder-infused creams will only be temporary, and will go away once washed off at the end of the day.
Next, keep in mind that while diamond powder might be an expensive ingredient, there doesn't seem to be any clinical evidence that paying more for one (some of these creams can exceed $500) will provide better wrinkle masking or blurring.
Finally, after writing about hundreds of skincare and anti-aging products over the years, we'd recommend only doing business with companies who price their products competitively, offer at least 30-day refund policies (with no restocking fees), support their claims with clinical evidence, have a reputation for customer satisfaction, and don't only sell their products through trials.
Bottom Line About Beverly Hills MD Deep Wrinkle Filler
Based on what we learned from sites like Truth In Aging and Paula's Choice, Deep Wrinkle Filler contains several ingredients that might help temporarily tighten skin, boost exfoliation and cell turnover, and draw and retain moisture.
The cream also comes from a company in business since early 2012 and with overwhelmingly positive online customer ratings.
In the end, this means you might not have much more to lose than a bit of time and return shipping charges if you find that it doesn't meet your needs and preferences.
A very noticeable improvement

By Karin M.

,

Canton, MA

,

Jan 10, 2020
Verified Reviewer

I am a 66-year-old former model. After years of smoking, I had developed pronounced smokers lines. Along with the crow's feet! I tried the product and noticed an improvement! I waited for about 20 minutes and applied a second coat. Voila! The lines were so faint they made me look 10 years younger!

Bottom Line: Yes, I would recommend this to a friend

---

Very misleading, my skin looked worse

By Paula E.

,

Webster, NY

,

Dec 30, 2019
Verified Reviewer

I found the online infomercial for the Beverly Hills MD Deep Wrinkle Filler. It was interesting, made all sorts of claims about the effectiveness. Some reviews were positive, others were negative. I thought I would give it a try. After just a few days, my skin looked worse than it did before I used the product. When I thought to return the product and obtain a refund, I discovered that the return labels were not included in the packaging. So, I basically wasted a lot of money and can't seem to figure out a way to return the products. I have subsequently thrown it all out and will just take the hit on my wasted money. Maybe it works for other people, but it definitely did not work for me.

Bottom Line: No, I would not recommend this to a friend

Dec 31, 2019

Hello Paula. My name is Samantha and I am with Beverly Hills MD. I am sorry to read your review of our Deep Wrinkle Filler. We have many satisfied customers who have experienced their desired results, but we understand that we may not be the best choice for everyone. Beverly Hills MD always advises our customers to consult their physician prior to making any changes to the daily skincare routine, as results may vary. Our customer service agents are always available to provide you with return instructions via phone, chat, or email. Please email me at sam@beverlyhillsmd.com so that I may assist you with the return process. I would like to thank you for sharing your story with us. We will look at this as an opportunity to improve. I wish you a wonderful day and I look forward to hearing from you.

---

Bad experience

By Judith N.

,

Chicago, IL

,

Nov 22, 2019
Verified Reviewer

I just got off the phone with a customer service person and after reading several reviews I realized that I was just cheated on a refund for the deep wrinkle filler. I had ordered 2 tubes and used them faithfully and could not see any results. I was told that I would only receive a 40% refund unless I would return what was left of the product. I would also have to pay for return shipping. As I am reading other reviews I see other people were given a full refund without having to return any product. I really feel I have been taken advantage of and definitely would not recommend this product or the company.

Bottom Line: No, I would not recommend this to a friend

Nov 25, 2019

Hello Judith,

My name is Samantha and I am reaching out directly from the Beverly Hills MD corporate office. I am so sorry to hear about your experience with our customer service team. As you were advised, any used product can be shipped directly to us for a full refund. If you prefer to keep the product we offer a 40% refund just for giving the product a try. I am happy to issue you the remainder of your full refund as a one-time courtesy. Please send me an email with your order number or the email associated with your order at Sam@beverlyhillsmd.com I will personally make sure we make this right for you. Take care.

---

Not recommending filler to anyone

By Any M.

,

La Plata, MD

,

Oct 22, 2019
Verified Reviewer

I don't usually buy online creams but my sister just bought it and said her friend swore by it! I never complain or send negative reviews but it didn't do a thing. Didn't fill and didn't smooth a thing! I'm going to send the 2 tubes back just have to call and figure out how. Oh well, I guess there are no miracle creams is my lifetime!

Bottom Line: No, I would not recommend this to a friend

Oct 23, 2019

Hello Any. My name is Samantha and I am with Beverly Hills MD. I am sorry to read your review of our Deep Wrinkle Filler. We have many satisfied customers who have seen great results, but we understand our products may not be the best choice for everyone. We always advise our customers to consult their physician prior to making any changes to their skincare routine, as results may vary. Please email me at sam@beverlyhillsmd.com so that I may assist you with the returns process. We appreciate all the feedback we receive and I want to thank you for sharing your experience. I wish you a wonderful day.

---

Advertisement

---

Good but not enough

By Ramona M.

,

St. Augustine, FL

,

Oct 19, 2019
Verified Reviewer

Although I see a small difference, you don't get enough product! So I use it at night, when I go out. My first tube of it was gone in 2 weeks! So the second tube I'm only using when I go out, which sucks because you are supposed to use it 2 times a day. You need to put more product in the tube, it is expensive!

Bottom Line: Yes, I would recommend this to a friend

---

Not working for me

By Etsuko G.

,

Georgia

,

Sep 22, 2019
Verified Reviewer

I was so excited to use the Wrinkle Filler. I called customer service before using it to make sure it would work on the deep lines on the sides of the mouth.

I used it for a month, which was two fillers. It makes it smooth, but does not fill the deep lines. I did not see any change. I am disappointed. I bought a total of nine Wrinkle Fillers because of the price. I'd like to return it.

Bottom Line: No, I would not recommend this to a friend

Oct 23, 2019

Hi Etsuko. I am Samantha with Beverly Hills MD. I am sorry to read that our Deep Wrinkle Filler was not the best product for you. We have many satisfied customers, but we understand that results may vary. Please email me at sam@beverlyhillsmd.com so that I may assist you with the return process. Thank you for sharing your experience with us. We appreciate all the feedback we receive and look at this as a valuable learning opportunity. I wish you a fantastic day.

---

Disappointed

By Norma V.

,

Chandler, AZ

,

Aug 27, 2019
Verified Reviewer

I am thoroughly disappointed in this product! The wrinkle between my brow is deep, more like a scowl. So, I wasn't expecting any dramatic effects. But, after a month of use, I detect no difference. My scowl is ever as prominent. I am disappointed because I expected some result, a softening effect that would minimize the appearance of my scowl. But, I was too naive.

Bottom Line: No, I would not recommend this to a friend

Aug 28, 2019

Hello Norma. I am Samantha with Beverly Hills MD. I am sorry to read your review of our Deep Wrinkle Filler. We have many satisfied customers who have seen fantastic results while using our products following 60 days of consistent daily use. Beverly Hills MD always advises our customers to consult their physician prior to making any changes to their daily skincare regimen, as results may vary. As a courtesy, I would like to offer a full refund for your purchase without any need for return. Please contact me at sam@beverlyhillsmd.com so that I may issue this refund for you right away. Thank you for taking the time to review Beverly Hills MD. We genuinely appreciate your feedback. I wish you a wonderful day and look forward to hearing back from you soon.

---

I ordered "Deep Wrinkle Filler" (stupid me - ordered 3 containers since the price was good!)

By Judi L.

,

Zephyrhills, FL

,

Aug 22, 2019
Verified Reviewer

The product comes in a syringe-type dispenser - difficult to figure out just how to operate it at first.

The "suggested use" states "Apply a small amount as needed..." I called customer service to find out how often is "as needed?" She finally came back to the phone and said "I guess once a day." So, I used it once a day. Two squirts around both eyes, two squirts for both cheeks, two squirts for the forehead and one squirt around the mouth (total seven squirts a day.)

When the syringe emptied after ten days (instead of the expected one month!), I again contacted customer service and asked how many squirts should be used. The answer was "a small amount." When I recontacted them to find out just how many squirts a "small amount" was, I was told about the size of a pea. How do I know how many squirts equal a pea-size?

POOR MENUS FOR CUSTOMER SERVICE REPS!

Since I cannot afford $100+ per month to fill my wrinkles, I contacted the company to find out how to return. Of course, I'll have to pay postage.

I was screwed by a previous online miracle skincare company. I certainly won't watch any more of those tempting, promising videos.

Bottom Line: No, I would not recommend this to a friend

Aug 22, 2019

Hi Judi. My name is Samantha and I am with Beverly Hills MD. I am sorry to read your review of our Deep Wrinkle Filler. We have many satisfied customers that have experienced great results while using our Deep Wrinkle Filler and other products. We always advise our customers to consult their physician prior to making any changes to their daily skincare routine, as results may vary. Your physician will be able to make the best recommendations based on your skin type and medical history. The contents of Deep Wrinkle Filler may last shorter or longer depending on the user and their needs. The typical user goes through a tube in one month, using a pea-sized amount of products on the spots they desire. I am sorry that our customer service representatives did not provide the exceptional service we pride ourselves on. I see on your account that you received a full refund for your order on August 19, 2019. There is no need to return your purchase. If you have any further questions or concerns, feel free to email me at sam@beverlyhillsmd.com. Thank you for taking the time to leave your review. We will take this as a learning opportunity. I wish you a wonderful day.

---

Instant improvement

By Pip B.

,

Tauranga, New Zealand

,

Jul 9, 2019
Verified Reviewer

I love how the Deep Wrinkle Filler has an immediate effect on the wrinkles around my mouth! I haven't been using it long enough to see the long term improvement but am very excited that I can make such a difference in just a minute!

Bottom Line: Yes, I would recommend this to a friend

---

Deep Wrinkle Filler

By Flo R.

,

Australia

,

Jul 2, 2019
Verified Reviewer

I am really loving this product. It works really well under makeup to give smoother looking skin. I've just been using it around the eye area (bags, fine lines). I am 44 years old and don't have a lot of wrinkles but plenty of smile lines around eyes.

Bottom Line: Yes, I would recommend this to a friend

---

Excellent Wrinkle Filler

By Dianne W.

,

Alabama

,

Jul 2, 2019
Verified Reviewer

Everyone wants beautiful skin without wrinkles. But wrinkles are an inevitability with aging and I am no exception. Figuring out how to use this product without base makeup was my biggest challenge, particularly since I have never shown anything but my own skin to the world. I found that just filling in the lines with Beverly Hills Deep Wrinkle Filler and using a high powered mirror works best for me. Just let it set and then apply regular makeup. The lines have a dewy water filled look and I look pretty fabulous! Love the product!

Bottom Line: Yes, I would recommend this to a friend

---